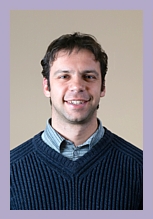 Yesterday – 5 May – was Europe Day. On Saturday there is another. Both commemorate the start of what can be described as the "European project": the former marks the establishment of the Council of Europe, the latter the European Coal and Steel Community - the first building-block of what later became the EU. Like the UN (and its predecessor, the League of Nations), these institutions sprang directly from the ashes of WWII, and they have gone on to forge the shape of the international community as we know it. It is hard to imagine how our world would look today without everything that stemmed from these single acts of vision and commitment.
The issue of Europe continues to be a fraught one in the UK, and one which has been shoved even more into the foreground recently by our impending General Election. Certainly there are many pros and cons about an organisation as large and complex as the EU, which understandably lead some to question their country's "return on investment" in the EU, or the benefit of being part of it at all. Whilst not expressing any political view on this particular issue, it may be helpful, in trying to understand why we are where we are, to remember the words of one politician in particular, who not only argued in favour of establishing such an entity in the first place, but went so far as to call it a United States of Europe. His name? Winston Churchill (the whole speech is in fact well worth a read).
Whether it is Europe, the NHS, or any social sphere that you wish to mention, I think the words and vision which Winston Churchill expressed in Zurich in September 1946 can guide us all still today (though not too literally, obviously, when it comes to describing specific countries….!).
Fast-forward to April 2015, and ARMA was at Rheumatology 2015, where I chaired a session on the MSK clinical networks project, and where many of our members had stands at the ARMA Village. Our session was well-attended and included presentations by Prof Peter Kay (MSK NCD) and Prof Simon Bowman (BSR President), as well as Dr. Caitlyn Dowson from the Haywood Rheumatology Centre and Dr. Peter Devlin from the Sussex MSK Partnership (and BICS ) – two different models both aimed at delivering person-centred, coordinated care, which is in essence what clinical networks are all about. Jane Dunnage, Chair of Lupus UK and National Voices Trustee, also took part in the ensuing panel discussion, which considered questions around care planning and driving improvement "at scale", among other things. I wish to thank once again all the speakers and panellists.
At the conference I also attended a symposium on immune-mediated inflammatory diseases (which include Rheumatoid Arthritis, Ankylosing Spondylitis and Psoriatic Arthritis), followed by a very impressive artistic exhibition entitled Perspectives: Art, Inflammation and Me, inspired by the lives of people living with inflammatory disease.
A healthcare workforce that is "fit for the purpose" of meeting the challenges of today and tomorrow is something which regularly comes up as a key issue in delivering better care in the broadest sense, and is indeed one of the key priority areas identified by the MSK clinical networks project. This month's Spotlight section – along with NHS England's new business plan - features a document which is not new, but which is probably the most authoritative and comprehensive document on all things workforce-related in the NHS, and one which I'd highly recommend: Health Education England's 15-year strategic framework. At 126 pages, however, it is also a very hefty document. To make it more digestible, I am picking out some pages which I felt were particularly useful, and which I think capture the overall thrust of the document well, without detriment to the rest of the document: pages 7, 17, 73, 77, 79, 80, 88, 89, 95, 111, 113, 114, 118. The Strategic Intent document which preceded this is also worth a look. In addition, the King's Fund has also just produced a new report on workforce planning in the NHS.
Another priority area for the ARMA project is the Fracture Liaison Service, which Anne Thurston from the National Osteoporosis Society talks us through in this month's guest blog.
Collaborative care really lies at the heart of what we stand for as an Alliance, which is why I'm very pleased that ARMA was invited a few months ago to be a Partner organisation in the Coalition for Collaborative Care, which is now really getting into its stride.
Finally, Sarah Wright returns to ARMA from maternity leave this week, to a new post of Policy & Public Affairs Officer. ARMA members will also have noted that Prof. Tony Woolf is now Chair of ARMA, and may have already read the letter which he sent to all members yesterday.
By the time of the next ARMA newsletter, we may (!) have a new government in place. What seems to be clear, in any case, is that whatever the colour(s) of the new government, the broad direction of travel for the NHS in England is set, and MSK is increasingly a part of that – but it does mean that we as a community are increasingly called upon to help deliver the changes that we want to see happen.
It seems only proper therefore that I end this particular update with that election-time crowd-rousing statement of Yes we can!
Yours sincerely,
"We are all faced with a series of great opportunities brilliantly disguised as impossible situations."
Guest Blog - Fracture Liaison Services

By Anne Thurston, Health Sector Relations Manager, National Osteoporosis Society

This week, 18 months' worth of furious activity finally came together in the launch of our Fracture Liaison Service (FLS) resources. This makes me so happy that I can't think of it without doing a happy dance in my head!

Let's start at the beginning. A Fracture Liaison Service is simply a dedicated co-ordinator whose sole purpose it is to find people who are aged over 50 years and have broken a bone. The FLS co-ordinator will check their bone health and help them get the interventions they need to minimise their chances of fracturing again. This might include a prescription for a bone-protecting treatment; calcium and vitamin D supplements; an appointment with the local falls team; and information on good bone health. Easy.


But currently, if you live in the UK, you're only guaranteed to get this care if you are fortunate enough to live within the 42% of the UK that offer the service. That's despite the evidence that FLS is effective and could prevent up to 50% of future hip fractures. At the National Osteoporosis Society we don't think this is good enough. So we have developed three interlinked strands of work to help put these services in place, and to make sure that both commissioners and providers know what they need to do. They're all freely available on our website at www.nos.org.uk/fls-resources:


1. Effective Secondary Prevention of Fragility Fractures: Clinical Standards for secondary Fracture Prevention is the cornerstone of our FLS programme. It sets out ten criteria that every FLS should meet to replicate evidence-based care, including identification of suitable patients, investigation of their fracture risk and interventions to maximise their bone health.
2. The Fracture Prevention Practitioner online training is the first of its kind in the UK. It offers bespoke, specialist training with certification at a basic and advanced level and four CPD points on successful completion to all health professionals involved in secondary fracture prevention.
3. The Fracture Liaison Service Implementation Toolkit has been developed to make the implementation of an FLS as straightforward as possible, and to aid the commissioning of services to improve the care of people with osteoporosis and fragility fractures. Its development has been supported by NHS England and incorporates an FLS Benefits Calculator.
And so begins many, many months of work to make sure that these FLS Resources are used.


FLS provides a clear example of integrated, person-centred care. It facilitates early diagnosis and intervention to prevent disease progression. The factors which ensure its success are easily replicable. For these reasons, FLS has been identified by the ARMA MSK Clinical Networks Project as one of the 5 key priority areas. By working together, we can promote these principles and values for the benefit for everyone affected by MSK conditions. Please tell your friends and spread the word!

Members' News and
Resources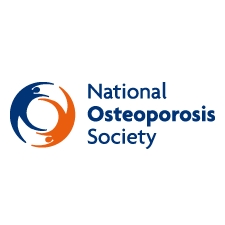 NOS Fractures Toolkit, Clinical Standards & Online Training
The National Osteoporosis Society has launched the following resources to support the implementation of Fracture Liaison Services (FLS), which are recognised as the best practice model for secondary fracture prevention.
Clinical Standards for Fracture Liaison Services (FLS)
The UK's first set of national clinical standards for FLS set out the core criteria every FLS should meet to replicate evidence-based best practice. The Standards have been endorsed by the Royal College of General Practitioners, Royal College of Physicians, Royal Pharmaceutical Society, British Geriatric Society, British Menopause Society, British Orthopaedic Association, British Society for Rheumatology, Chartered Society of Physiotherapy and the International Osteoporosis Foundation and are now available online at Fracture Liaison Services.
Health professionals can now compare their local services to the FLS Standards using the National Osteoporosis Society 7-minute "Yes" / "No" survey.
Fracture Prevention Practitioner online training
This course is the first of its kind in the UK and offers specialist training at both foundation and advanced levels for all health professionals involved in secondary fracture prevention. The course has been accredited by the Royal College of General Practitioners and Royal College of Physicians and offers 4 CPD points on completion. It is available at nos.org.uk/fpp.
FLS Implementation Toolkit
The toolkit has been developed by the National Osteoporosis Society, with support from professional and public bodies, to support commissioners and health professionals improve the care they provide to people with osteoporosis and fragility fractures. The toolkit contains a suite of fully editable templates that take some of the hard work out of establishing a new Fracture Liaison Service or developing an existing one. It can be found at nos.org.uk/toolkit.
All the National Osteoporosis Society's FLS resources can be found at our FLS resources page.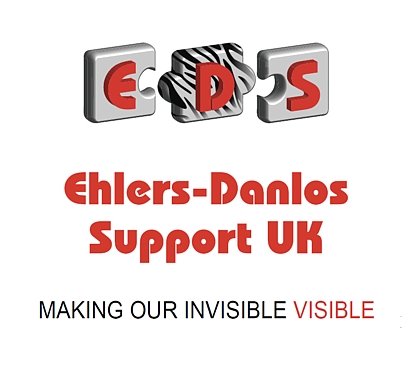 EDS International Symposium 2016
EDS UK and the Ehlers-Danlos National Foundation, in alliance with the EDS consortium in Ghent and medical professionals internationally, are very proud to announce an EDS International Symposium in New York City during May 2016. The primary goal is to reclassify the diagnostic criteria for all the types of Ehlers-Danlos syndrome. The symposium is also purposed with producing guidelines for medical professionals to use once a diagnosis has been reached as a universal guide for management.
We are excited to be working on a project that will change the lives of those with EDS. Updated diagnostic criteria, published in medical journals across the world, will increase and improve diagnosis, and the management guidelines will finally ensure that there is an internationally agreed-on treatment plan that doctors will be unable to ignore. Finally our community will have the foundations we need to ensure more research, funding and recognition.
Very generous private donations have allowed us to get the symposium underway. We are extremely grateful for the support, but more needs to be raised to make this most important event a complete success. Help us "Make our Invisible Visible" by donating to this project; anything you can give will be very much appreciated.
More details will be released as we continue planning, including the medical professionals and patient representative groups involved; how other professionals can register to attend; and the proposed schedule. EDS conferences are being planned to follow the published findings to give those with EDS a first-hand chance to learn about the changes. Watch for further updates on EDS UK and EDNF web sites and EDS on Facebook, as well as on a dedicated symposium site.
There is much to do between now and May 2016, but we are tremendously excited about the enormous good this symposium can do for the EDS community.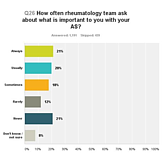 Discussing patient goals in Rheumatology
World AS Day took place on Saturday 2nd May. NASS asked members to raise awareness of AS amongst family and friends and help spread the word about AS. In addition to this, there was a social media campaign where we asked people to talk about their goals and what is important to them, holding a banner 'I want to be able to...' and completing the phrase. Their goal may be able to go back to work full time, take the dog for a long walk or sleep through the night. The aim of this campaign was to encourage people with AS to discuss their goals with their rheumatology team.
NASS will be talking to rheumatologists and nurses about these goals. Sally Dickinson is presenting at a Rheumatology Nurse education day on Saturday 9 May, Debbie Cook is presenting at a similar event at the end of June and we are due to present at a number of rheumatologist meetings. Putting patients' goals at the centre of appointments will be our theme at all of these meetings.
Rheumatology Research Information Evening
Western Health and Social Care Trust (WHSCT) hosted a Rheumatology Research Information Evening in Londonderry on Thursday 2 April. Ian Bruce talked about PREVeNT RA, Dr Philip Gardiner about current research projects, Dawn Small on joining research advisory groups, Clare Jacklin spoke about NRAS, Laura Richards about setting up NASS branches in Northern Ireland and finally, Dr David Gibson spoke about research carried out by Ulster University at C-TRIC.
Walk Your AS Off
Walk Your AS Off runs from 1 May 2015 to 31 May 2015 with the aim of helping people improve their AS and fitness through walking each day and raising awareness of AS among their friends and colleagues
http://nass.co.uk/news/walk-your-as-off-in-may/
Arthritis Champions
The Prime Minister has joined the fight against arthritis.

PM David Cameron has become the latest prospective MP to commit to fighting for the prevention and cure of arthritis, whilst transforming the lives of people with the condition.

This means the Prime Minister is now one of over 415 Arthritis Champions to agree to support our manifesto and work with us to fight for people with arthritis.

Both Labour and Liberal Democrat Leaders, Ed Miliband and Nick Clegg, have also declared their support for our manifesto – you can read the comments from all of the party leaders here.
Is your next MP a champion?
Don't forget, you can check if your own parliamentary candidates are Arthritis Champions by checking our list.
Don't see your candidates? Email them now using our online tool at arthritisresearchuk.org/voice - it takes just two minutes!
Contact Jon Havens via 020 7307 2226 or j.havens@arthritisresearchuk.org for more information about the Arthritis Champion campaign.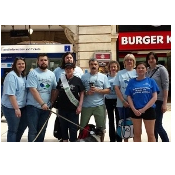 May is Vasculitis Awareness Month (VAM)

Some of the Thames walkers from 2014
Vasculitis UK works with its members to raise awareness about Vasculitis all year round. However in May we ask them to make that special effort to tell someone that May is Vasculitis Awareness Month (VAM). Vasculitis UK are coming up with a VAM 2015 campaign and have asked their members to send their pictures to create some new material for use on social media during the month.
To raise awareness of Vasculitis in May, two members have organised the Thames Riverside Walk, which will take place on Saturday 16th May.
Vasculitis UK also holds its AGM during May. This year's speaker is Dr Peter Lanyon Consultant Rheumatologist from Nottingham University. Dr Lanyon is the Chair of the NHS England Clinical Reference Group for Specialised Rheumatology. Along with DR Fiona Pearce Specialist Registrar for East Midlands Deanery, they will be talking about – Vasculitis – how can we try and improve patient care?
Click here for more details of the AGM.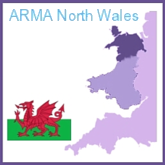 North Wales ARMA Signposting
Over the last two years, North Wales ARMA Network Group (NWARMA) has developed a meaningful working relationship with the North Wales Betsi Cadwaladwr University Health Board (BCUHB). This relationship was formalised in the ground-breaking 'Memorandum of Understanding' launched on 31st July 2014.
In the next few weeks a 'Signposting' initiative will also be launched. This will include the distribution of posters to GP Surgeries, NHS outpatient Clinics and other relevant agencies.
Details will be highlighted here on the ARMA UK website as soon as the documentation has been formally released for circulation.
Patients receiving an appointment letter for an MSK-orientated NHS clinic in North Wales will also receive a flyer highlighting the range of ARMA Umbrella Organisations and the ways to obtain details of the support they are able to offer.
Information will also be available – and has been for the last 12 months as a pilot – through the NHS Intranet for NHS personnel. For the general public the Health Board has created a webpage for NWARMA accessed through their Website. This webpage will hold information and links to ARMA and all ARMA Umbrella Organisations as well as NWARMA Terms of Reference and other relevant documentation.
In conclusion, NWARMA wishes to thank BCUHB, its officers and staff for the opportunity to work with them in a meaningful partnership which will hopefully lead to an enhanced quality of life and experience for service users and professionals within the Musculoskeletal community.
Read more:
NWARMA BCUHB (pdf document)
ARMA post on the Understanding, July 2014 (English)
Wales NHS newyddion (Cymraeg)
Arthritis Action Re-Launch & Report
Arthritis Action is marking the launch of its new name and logo in June with the publication of a report which investigates the psychological impact of arthritis and explores NHS provision for people with the condition.
Formerly known as the Arthritic Association, Arthritis Action has been supporting people with arthritis for 70 years. Following a strategic review, the charity has sponsored in-depth research with more than 700 people with arthritis, and a group of health professionals.
The review led to a rebranding of the charity and the key findings of the research will be published in a new report on 18th June 2015. Liam O'Toole, Chief Executive of Arthritis Research UK, will be making a keynote speech at the launch.
ARMA members interested in attending the launch on 18th June 2015 at the Kings Fund, 11-13 Cavendish Square, London, W1G 0AN from 1.00pm should contact Georgia or call on 020 7808 7261.
Arthritis Action is a UK charity giving hands-on help which is proven to combat arthritis pain through self-management and lifestyle. www.arthritisaction.org.uk
Love Your Bones 2015 - Portsmouth

The National Osteoporosis Society's Portsmouth Group are working in partnership with the Portsmouth ARMA Network to stage their Bone Health and Osteoporosis Patient and Public Conference in June.
Wednesday 24th June 2015
Mountbatten Centre, Portsmouth

See the attached poster and the application form for delegates.
You are also invited to join Portsmouth Hospital's Department of Rheumatology for an afternoon of light music and cream tea, Sunday 19th July.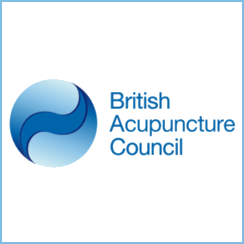 British Acupuncture Council presents at Evidence Live
At the Evidence Live conference in April at the University of Oxford, BAcC highlighted some of the methodological issues around research into acupuncture, with a focus on osteoarthritis. We presented a poster called "Evaluating Acupuncture: What works for the Patient", showing research data and guidelines on acupuncture effectiveness.
For more information contact markb@acupuncture.org.uk.
GMC guidance reflects Accredited Registers
The Professional Standards Authority recently asked the General Medical Council to amend its explanatory guidance on Good Medical Practice. The guidance explains how doctors can put those principles into practice when, for example, delegating care and making referrals. The GMC has now amended its guidance to include Accredited Registers as an example of how GPs could satisfy themselves that systems are in place to assure the safety and quality of care provided to their patients.
Please see the section on Referrals from the GMC website.
UK Gout Society new address and supporter survey
The UK Gout Society has moved.
Our new address is:
UK Gout Society
PO Box 90,
HINDHEAD
GU27 9FW
The email address remains the same: info@ukgoutsociety.org.
You are invited to participate in a survey to gain views on the Society.
We are interested in your honest opinions, whether they are positive or negative, as they will help us to improve our service.
The survey can be accessed via UK Gout Society homepage.
Photos from the Rheumatology Conference
Two sets of photos from the ARMA Village at the BSR Rheumatology Conference in Manchester, showing the ARMA members' stands on Wednesday and Thursday.


National Voices' Wellbeing Our Way programme
An invitation to POW WOWs (shared learning workshops)
National Voices' Wellbeing Our Way programme is about enabling people to manage their health in the ways that matter to them. It is supported by The Health Foundation, an independent charity working to improve the quality of healthcare in the UK. Wellbeing Our Way works through community and voluntary organisations.
Our POW WOWs are a great opportunity for shared learning between staff and volunteers in organisations who are working directly with people who use services to empower them to live well with their conditions or disabilities; as well as those who are developing organisational approaches to delivering this type of support. Our next workshop is around Peer Support and will be held on 27th May 2015 (11am – 3pm in central London).
Read more and register here. We will confirm places as soon as we are able.
WOW Now, Wellbeing Our Way's e-newsletter launches soon.
Sign up to receive regular roundups of good practice, inspiring blogs and keep up to date with the programme's involvement opportunities.
Do you have experience you'd like to share? Please get in touch with Natalie.
Health Education England's 15-year Strategic Framework
Health Education England's Open Strategic Framework Document ('Framework 15') builds upon the Strategic Intent Document which HEE published in February 2013 and the feedback to that and the refresh published in July 2013.
Framework 15 is intended to act as a reference point for the system and provide the conceptual framework for how HEE approaches problems and identifies solutions, ensuring the focus remains on the patient.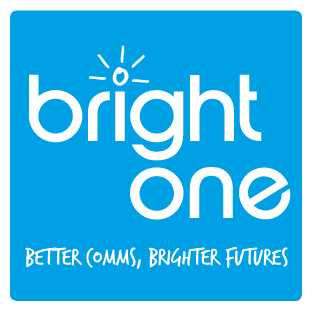 Bright One
Bright One is a volunteer run communications agency for the third sector and Lynn Levy, our outgoing project co-ordinator, works as partnerships manager for this special organisation. Bright One's vision is that all charities and not for profit organisations, even the small ones, should have access to quality communications. Its team of volunteers can help with strategy, branding, digital and PR at little or no cost and unlike other agencies, all Bright One profits are reinvested to develop volunteers' skillsets.
Bright One provides opportunities in all shapes and sizes, allowing charities to be involved, regardless of capacity and budget, and focus on what they're best at: their mission.
• Bright works services bursaries – Bright One assembles teams of two to four volunteers overseen by an account manager to tackle larger scale projects in one of four areas: creative, strategy, PR and digital.
• Bright sized micro-volunteering – for smaller less labour intensive projects, e.g. if you need someone to write a press release, cast an eye over your digital strategy or someone to design a flashy banner ad. If the project takes up to four hours you can post it to our Bright Sized Micro Volunteering board.
• Bright wise capacity-building workshops – for building expertise within your organisation. A Bright One guru can lead a half or full day workshop in one of four areas: creative, strategy, PR and digital.
Please check out the Bright One website if you would like to learn more.
I wish you all the best for the future.
Kind regards, Lynn
Lynn Levy
Project Coordinator
NHS England Business Plan 2015/16
Building the NHS of the Five Year Forward View
NHS England has published its NHS business plan, summarising the headline goals and priorities for the year ahead. The plan sets out ten priorities to improve quality and access to services for patients, drive better value for money and to build the foundations for the future health and care system.


AS & You Roadshow event with NASS, Portsmouth 07 May 2015
Vasculitis UK AGM 2015, Nottingham 10 May 2015
Policy Leads and Gold Stakeholders meeting, 2pm,
Arthritis Research UK, 1 Portland Place, W1B 1QH 14 May 2015
BIMM Diploma in Musculoskeletal Medicine – Part 2 Clinical 20 May 2015
Clinical Networks SG, Bride Lane, 2pm-5pm 29 May 2015
Scleroderma / RSA joint annual conference, Manchester 20 June 2015
NASS Members' Day, York 20 June 2015
Policy Leads meeting, 2pm, Arthritis Care, Linen Court 23 June 2015
CEO Meeting at Bride House, 2pm-4.30pm 24 June 2015
Patient Information Forum Conference, Royal College of Surgeons 01 July 2015
AGM incorporating CEO meeting, 12pm, St Bride Foundation 09 July 2015
Policy Leads meeting, 2pm, Bride House 06 August 2015
Craft of Orthopaedics Conference, Nottingham 10-11 Sept 2015
Policy Leads plus all Stakeholders, 2pm, Bride House 15 September 2015
World Arthritis Day 12 October 2015
CEO Meeting at Bride House, 2pm-4.30pm 03 November 2015
Policy Leads meeting, 2pm, Bride Lane 05 November 2015
BIMM/SOMM Combined Winter Symposium, Birmingham 14 November 2015
Policy Leads meeting, 2pm, Bride House 05 November 2015
Policy Leads & gold Stakeholders meeting, 2pm, Bride House 08 December 2015

To see previous issues of the newsletter, click here.
Please starting thinking about sending your items for inclusion in our next
ARMA newsletter