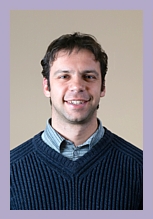 "Though this be madness, yet there is method in 't"
Polonius, Hamlet, Act 2 Scene 2
Chaos is often defined as "complete disorder and confusion". Its opposite is order, structure, reason. Giving order and explanation to an otherwise wild and unpredictable environment and set of circumstances is something which has preoccupied humanity since the dawn of time, and underpinned much of what we've spent our time doing on this Earth as a species. Nothing arguably embodies this more clearly than the age-old science of physics. And physics has in fact a rather different definition of "chaos", as an "apparent lack of order in a system that nevertheless obeys particular laws or rules". Thus we have "chaos theory", with its most distinctive allegory, the "butterfly effect" (here's a fascinating discussion on the subject).
There certainly seems at times to be much confusion, as well as a great deal of unpredictability, in the post-Lansley NHS in England – not least in the area of MSK, where there is definitely a lot of activity, but where finding a common thread or "blueprint" for "what good looks like" is harder than it might seem. Indeed, in a healthcare system which is increasingly moving towards a model of "systems and networks", to quote Prof. Sir Muir Gray, it may well be that arriving at a single, overarching, fully scalable, clear-cut and immutable template for good care in MSK is a chimera. But the absence of perfection doesn't mean the absence of order or rationale. Chaos exists – whether it represents genuine disarray, or merely the illusion of disorder, depends on which definition you take of it.
Leaving chaos theory and Shakespeare to one side, March 2015 saw the publication of a number of important new reports, including Arthritis Research UK's report on MSK in Joint Strategic Needs Assessments, A Fair Assessment? Musculoskeletal Conditions-The need for local prioritisation', and the BOA's Getting It Right First Time, which the BOA's CEO Mike Kimmons discusses in this month's guest blog.
Our Spotlight items this month also include two significant new reports.
The first is the new King's Fund report, "Acute hospitals and integrated care: from hospitals to health systems". While discussions around integrated care to date have arguably been largely focused on the "community" level and on primary care – reflecting the key role of CCGs in the "new" NHS in England – this document is a timely reminder that acute hospitals not only remain a key part of the NHS landscape but that they have an equally important stake and role to play in delivering integrated care. Back at ARMA's MSK 2013 seminar, Prof. Peter Kay said that delivering integrated, person-centred care is not about "winners" and "losers", or empowering one group of clinicians at the expense of another, or even about choosing one particular service model over another, but about understanding and embracing transformational change. As one of the report authors states very bluntly in his very good blog, "what is important is that this process does not descend into territorial squabbles between 'primary care-led' and 'hospital-led' models of integration".
Secondly, as many of you will recall, last year a UK report was published on Sustainable Healthcare. The Sustainable Healthcare initiative is now gathering impetus across Europe, with the launch of a pan-European White Paper following a high-level conference on 19 March. The report focuses on three actions: 1) Investing in prevention and early intervention; 2) Fostering empowered and responsible citizens; and 3) Reorganising care delivery. Another 13 EU country reports have now been published, with another 8 to come.
Finally, I'm delighted to welcome Anoushka Lyen as ARMA's new, full-time Administration Manager. Anoushka brings a lot of experience to this newly-created post, and will no doubt be an important asset to ARMA in going forward.
"We are all faced with a series of great opportunities brilliantly disguised as impossible situations."
Guest Blog - Getting it Right First Time

by Mike Kimmons CB, Chief Executive, British Orthopaedic Association

On Monday 16 March, the BOA launched the Getting It Right First Time (GIRFT) report. GIRFT was commissioned in 2013 by the Secretary of State for Health and NHS England and published with their agreement. Evidence-based and solutions-oriented, the GIRFT team used multiple sources to compile a unique data set for each NHS Hospital Trust in England that provides elective orthopaedic services and constructed comparative performance dashboards with the objective of benchmarking good practice. It also includes an important stocktake of rehabilitation services conducted by the Chartered Society of Physiotherapy (CSP) that flags up the patchwork quilt of provision encountered by patients across the country.



Each Trust received its dataset prior to a personal visit by the BOA President, then Professor Tim Briggs, who met with the Chief Executive, Medical Director and orthopaedic clinical team to discuss their data. This took the form of an unprecedented peer review that was both powerful and insightful precisely because it was evidence based, clinically led and highlighted variations. As a consequence a number of hospitals are already changing their orthopaedic practice and the BOA has identified a series of solutions that will enable the future delivery of a high quality, sustainable and affordable elective orthopaedic service for England that will be able to provide more and better care for patients.


The resultant change agenda is significant and will rely on determined leadership by clinicians standing shoulder to shoulder with NHS managers.
Precise details of the implementation plan for orthopaedics in England will become clearer over the next few months and in the meantime a similar programme of GIRFT visits has been completed for Wales and plans are in active development for Northern Ireland and Scotland.




GIRFT has been described by some as a snapshot, and by others as a study. It is neither. GIRFT is the initiator of what is likely to be an enduring patient-focused continuous improvement programme for orthopaedics: the dashboards have data feeds from HES, the National Joint Registry, the NHS Litigation Authority and many other sources. They will continue to be used as the evidence base with which to track and measure advances in orthopaedic performance. Moreover, because it uses the evidence base and peer review, the powerful GIRFT methodology has the potential to be applied to other specialties and disciplines in our NHS - as well as other health economies: we are in dialogue with the Chinese Orthopaedic Association and were invited to run a GIRFT related symposium at the recent congress of the American Academy of Orthopaedic Surgeons.




Nor are we pushing forward in isolation: it is the intention that the the GIRFT dashboards will complement the MSK metrics work being led by AR UK. In addition, the changes in orthopaedic practice should give CCGs increased assurance to commission elective services with confidence from NHS providers and avoid the destabilisation of trauma services that we have seen as a consequence of some recent MSK contracting decisions.
Last but by no means least, the CSP's rehabilitation work has the potential to improve the framework of care for patients at a crucial stage of their pathway.



These are exciting times for MSK in general and T&O in particular. The GIRFT collaboration between the BOA and the CSP exemplifies the importance of ARMA as the glue that binds us as a community: it is a positive demonstration that close working within the Alliance can have real teeth and make a tangible difference for patients.


Mike Kimmons CB
Chief Executive
British Orthopaedic Association

Members' News and
Resources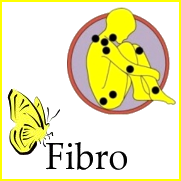 FibroAction and Fibromyalgia Association UK join forces
FibroAction and Fibromyalgia Association UK (FMA UK) will be working together more closely in the future. The trustees of each charity decided it would be in the best interests of both the charities and the people they serve to combine their expertise, experiences and resources.
Ella Vine, Chief Executive of FibroAction, said: "This is a very exciting time for the charities and for all of us in the wider fibromyalgia field. This is a very positive step in the right direction. We are all delighted about it. The charities have a national scope; undertake very similar work; serve the same population; have the same group of supporters and the same aims. It will therefore be good to combine our resources to ensure that people affected by fibromyalgia in the UK receive the best possible support and that our voice is stronger and heard by policy makers. I am personally very thrilled about it."
Pam Stewart, Chair of FMA UK, said: "The trustees of FMA UK are delighted for FibroAction to be joining with the trustees of FMA UK, to be able to move forward together with their support for people with fibromyalgia. This should allow for an even more proactive role in ensuring the best treatment options for fibromyalgia."
The trustees are now in talks regarding how to proceed with this process, which may take some time. In the meantime, we want to assure everyone that all services by both charities will remain the same and we will continue to deliver excellent work.
A Fair Assessment of Musculoskeletal Conditions
Last month Arthritis Research UK published a report making a series of recommendations designed to improve the recognition of conditions such as osteoarthritis and back pain in assessments.
It is called A Fair Assessment? Musculoskeletal Conditions – The need for local prioritisation'.
The report sets out the results of research into the Joint Strategic Needs Assessments (JSNA) and Joint Health and Wellbeing Strategies (JHWS) of the 152 local authorities that have a statutory duty to publish them, along with any supporting documents.
In particular, we looked for the number and context of mentions of:
• Generic mentions of arthritis and musculoskeletal conditions/diseases
• Osteoarthritis
• Back/back pain
• Fragility fractures, bone health, osteoporosis and falls owing to an underlying musculoskeletal conditions.
New resource: Hip Fracture Care booklet
ARMA has just added to its Resources page a booklet produced by the National Hip Fracture Database.
The NHFD's "My Hip Fracture Care: 12 Questions to ask" is a helpful guide to support patients undergoing hip fracture treatment.
It's a resource for patients, their families and carers produced in association with the NOS, RCS, BOA, BGS, and Age UK.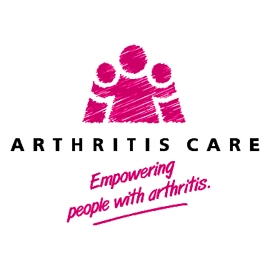 Arthritis Care Young People and Families
Arthritis Care have recently refocused their services on two proven service areas of
1) Young People and Families
and 2) Arthritis Champions.
We are currently recruiting to four Young People and Families posts in England to further extend our established services in Northern Ireland and Scotland. In addition, a post in Wales has been refocused on this area of service. We are working with some of the country's leading paediatric, adolescent and adult rheumatology clinics - our proven support activities align with young people's clinical interventions and help rebuild confidence, social networks and social skills that can all suffer as a result of diagnosis.
We are expanding our already well received 'Arthritis Champions' service which last year received significant funding from the Health and Social Care Volunteering Fund. Our commitment to self-management and service delivery through volunteers helps people rebuild their confidence, learn from peers and develop the ability to manage the pain and challenges that can arise as a result of diagnosis and living a life with arthritis. In key locations we offer a local product portfolio of face to face one to one support, telephone support and internet and face to face courses. This complements our UK services: Website, Information and Helpline.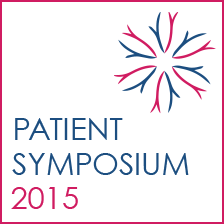 Vasculitis Patient Symposium
18th April 2015
Vasculitis UK is holding its first ever patient symposium in London on 18th April. The event is co-hosted with PMRGCA UK, Lauren Currie Twilight Foundation and the US Vasculitis Foundation.
The Patient Symposium has been planned to take advantage of the presence of so many top vasculitis experts in London for the International Vasculitis Medical Conference, which takes place immediately following the patient symposium. We believe that this is the first time such an event has taken place to tie-in with the medical conference.
The first International Vasculitis Medical Conference took place in Copenhagen in 1988. Since then, every two years there has been a conference in a different city in Europe or the US. In 1993, it took place in Cambridge; in 1998, in Birmingham.
It is hoped it will be a lively, interesting and interactive day for everyone with vasculitis, family and carers, or anyone with an interest in vasculitis! It will be a unique opportunity to hear and talk to some of the most knowledgeable vasculitis experts in the world. Truly a day to remember!
Read more details from the Vasculitis UK website.
Acupuncture PSA and Election White Paper
BAcC featured in Professional Standards Authority report
The BAcC were featured as a success story in a report from the Professional Standards Authority about its Accredited Registers programme. BAcC was glad to see endorsements from a wide range of health leaders. See the full report at the professional standards website.
Champion acupuncture at the general election
The general election is on 7 May. BAcC members are being encouraged to contact local parliamentary candidates about Acupuncture. BAcC has produced a draft "White Paper" for the new Minister of Health to consider after the election.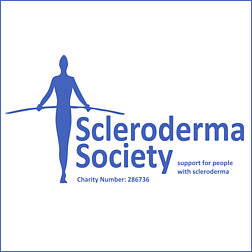 Scleroderma & RSA conference; Self-management classes
Save the date:
Joint annual conference with the RSA – 20th June 2015, Manchester

We are now taking bookings for our joint annual conference with the RSA. The theme is 'treatments' and topics include:
• skin and ulcers;
• the gastrointestinal tract and nutrition; and
• pulmonary hypertension and breathlessness.
Speakers include leading scleroderma and Raynaud's specialists and is open to all. To find out more and to book your place please visit our website.
Self-Management Classes
We will be launching a variety of self management classes from June. Sessions include skin care, nutrition, fatigue and pain. These sessions will be scleroderma focussed but will also include useful tips that other will find interesting too. Find out more here from our events programme.
Oral and Dental Care
We have recently published new dental information for people with scleroderma. To request a copy of the new publication please contact Chloe@ on the Scleroderma Society email.

King's Fund: Acute Hospitals
and Integrated Care
From hospitals to health systems
A core part of the vision in the NHS five year forward view is a fundamentally different role for acute hospitals. Hospitals in England and elsewhere face significant challenges as a result of rising demand and the changing needs of the population, and they will not be able to meet these challenges by continuing to work alone. Instead, acute trust leaders need to embrace a system-wide perspective and work increasingly closely with primary care, community services, social care and others.
See the key findings of the report from the King's Fund website.
Roadmap for Sustainable Healthcare
The Sustainable Healthcare initiative was launched in 2013. It sought to address the environment of demographic change and economic constraints facing European healthcare systems, and to counter solutions which focus purely on cutting headline treatment costs.


You can read about the the conference and European Steering Group on Sustainable Healthcare (ESG) and read the full Sustainable Healthcare White paper from Abbvie: "Acting Together: A Roadmap for Sustainable Healthcare".
ESCAPE-pain promotes arthritis self-management through exercise and education
ESCAPE-pain (Enabling Self-management and Coping with Arthritic Pain using Exercise) is a rehabilitation programme for people with chronic joint pain, typically knee osteoarthritis. It integrates self-management and coping strategies with a progressive exercise regimen bespoke to each individual. The programme helps people better understand their condition and realise exercise is a safe and effective self-management strategy that can be used to reduce the physical and psychosocial effects of joint pain.

Rigorously evaluated in randomised control trials, ESCAPE-pain is endorsed by NICE and also cited as a Quality, Innovation, Productivity and Prevention (QIPP) case study. It has been shown to:
• improve clinical outcomes and function
• be more cost-effective than usual care
• improve patient confidence in their ability to self-manage
• promote physical activity, reducing the risk of acquiring or exacerbating co-morbidities
• help delay or avoid surgery
The Health Innovation Network (AHSN for South London) has facilitated the diffusion of ESCAPE-pain at several Trusts across South London.
A website aimed at healthcare professionals has also been developed, with support from Health Education South London and Arthritis Research UK, to further spread the programme. It contains all the resources needed to set up and deliver the programme locally, which are available to download free of charge.
Since launching the website in late November 2014, further uptake of the programme across England has occurred, with several more locations to start very shortly. The Health Innovation Network is now exploring how ESCAPE-pain (which has typically been delivered by physiotherapists) can be delivered in a range of community settings, including piloting the programme in local leisure centres and Public Health departments.


CEO Meeting at Bride House, 2pm-4.30pm 16 April 2015
Vasculitis UK & PMRGCA UK co-host patient symposium, London 18 April 2015
AS & You Roadshow event with NASS, Sunderland 23 April 2015
NHS England Service and Treatment Investment Consultation closes 23 April 2015
BIMM Spring Symposium: Evidence Informing Practice, Nottingham 25-26 April 2015
BSR Rheumatology Conference, Manchester 28-30 April 2015
BIMM Diploma in Musculoskeletal Medicine – Part 1 Written 01 May 2015
BIMM Diploma Revision, London 02–03 May 2015
AS & You Roadshow event with NASS, Portsmouth 07 May 2015
Policy Leads and Gold Stakeholders, 2pm,
Arthritis Research UK, 1 Portland Place, W1B 1QH 14 May 2015
BIMM Diploma in Musculoskeletal Medicine – Part 2 Clinical 20 May 2015
Scleroderma / RSA joint annual conference, Manchester 20 June 2015
NASS Members' Day, York 20 June 2015
Policy Leads meeting, 2pm, Arthritis Care, Linen Court 23 June 2015
CEO Meeting at Bride House, 2pm-4.30pm 24 June 2015
Patient Information Forum Conference, Royal College of Surgeons 01 July 2015
Policy Leads meeting, 2pm, Bride House 06 August 2015
Craft of Orthopaedics Conference, Nottingham 10-11 Sept 2015
Policy Leads meeting, 2pm, Bride House 15 September 2015
World Arthritis Day 12 October 2015
CEO Meeting at Bride House, 2pm-4.30pm 03 November 2015
BIMM/SOMM Combined Winter Symposium, Birmingham 14 November 2015
Policy Leads meeting, 2pm, Bride House 05 November 2015
Policy Leads & gold Stakeholders meeting, 2pm, Bride House 08 December 2015

To see previous issues of the newsletter, click here.
Please starting thinking about sending your items for inclusion in our next
ARMA newsletter