Scotland:

Spotlight On...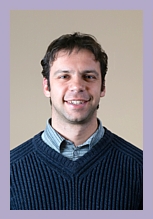 If you haven't already heard the news about Greater Manchester to control its health budget (for healthcare and social care), you have now. It may not come as a surprise, but in terms of driving greater integration between health and social care - and greater devolution – in England, it is probably the shape of things to come. Labour is openly in favour of integrating health and social care; earlier this week we heard Norman Lamb also express support for a single government department for health and social care.
There is, in any event, plenty still to be done in terms of a more coordinated, patient-centred approach within healthcare itself.
You will have heard me talk a lot about clinical networks over the past year or so. Partly this is because our MSK clinical networks project continues to be our flagship project in England, in partnership with NHSE and the MSK National Clinical Director in particular, but partly also because in an increasingly decentralised NHS, networks have a key role to play: they offer cohesion, they provide a means for delivering a much more integrated and patient-centred form of care which is not dependent on specific NHS hierarchies or structures, and – importantly – they build social capital. That is why they have so much currency, and why they are so relevant in dealing with the changing landscape of which Greater Manchester is currently the latest illustration. You will also have heard about clinical networks from other sources, and I believe we will continue to hear more and more: most recently, for example, NHSIQ and the CIHM have launched a networks toolkit which offers a very good overview of the role of networks in the NHS and provides a useful resource, building on existing resources like the Health Foundation document from last year.
Following on from the ARMA Parliamentary reception in January, and Norman Lamb's very positive response to Andrew Gwynne's Parliamentary Question on new models of care for MSK, a number of other Parliamentary Questions have been tabled in line with the ARMA Manifesto, notably by Lord Hunt, all of which have received a response. Alison Seabeck MP also asked a similar question on workforce. Aside from the responses themselves, all of this is very useful in terms of raising ARMA's profile and embedding MSK in the wider discourse around the NHS and new models of care ahead of the General Election.
Finally, despite the amount and sheer scale of developments in England, we shouldn't forget that ARMA is a UK-wide organisation. As you read this, I will probably be on the train to Edinburgh, where I will meet with our Scotland-based members to discuss ARMA's strategic direction in Scotland, not least in view of the 2016 Parliamentary elections.
"We are all faced with a series of great opportunities brilliantly disguised as impossible situations."
by Matthew Bennett, President, British Chiropractic Association
As we all know back pain is the single biggest cause of disability in the UK according to the Global Burden of Disease Report. Despite this huge cost both in human and financial terms, care can often appear to be disjointed. In 2009 NICE published guidelines on the Management of persistent non-specific low back pain but many regions in the UK still struggle to implement the guidance and with many different providers being involved in the management of back pain an integrated approach is elusive. Due to the episodic nature of much low back pain, multiple GP appointments are often needed for essentially the same condition. Onward referral for secondary care can be inconsistent and prone to delays resulting in increased chronicity and comorbidity.
Some areas in the UK have good provision for manual therapy including manipulation eg. North-East Essex PCT and other areas have very limited access with complicated care pathways and many different providers responsible for different elements of care. Part of the problem is identifying which professional group should be seeing a patient at a particular time. If manual therapy is required, the norm is to refer for physiotherapy which at one time was synonymous with hands-on treatment like massage and exercises.

As the range of skills that physiotherapists provide has grown so too has the range of services they offer. Physiotherapy is no longer a treatment in itself it is now a profession whose members provide a package of care which may include elements of counselling, advice, electrotherapy and acupuncture based on extensive diagnostic skills. So too chiropractors and osteopaths once thought of as only providing spinal manipulation now provide a broad range of treatment services based on strong diagnostic skills.
If the health care system in the UK is to cope with the massive burden of MSK problems then integrating all the resources available is important. With three different professions providing manual therapy how are commissioners to choose who is best for treating these patients? The recent National Pathway of Care for Low Back and Radicular Pain proposed that we move from commissioning based on specialties or professions to commissioning based on competences. NICE have recognised this and recommend particular interventions rather than professional groups in their guidelines.
When talking about spinal related disorders such competences should include clinical screening for serious pathologies as well as diagnosing particular spinal conditions; bio-psychosocial assessment and advice; advice on self-management and pain relief; appropriate referral for imaging and secondary care; conservative management of spinal pain and finally the role MSK problems play in broader public health issues such as mental health, obesity and diabetes. Such a spine care expert would be would be responsible front-line triage, diagnosis and management, improving patient care and potentially saving costs throughout the care pathway.
It is time to move beyond MSK care divided along professional boundaries and move to commissioning based on competences. With its many different stakeholders ARMA is well placed to facilitate such a process.

Members' News and
Resources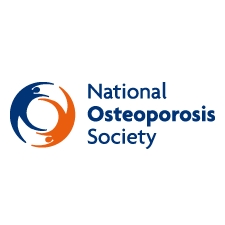 Endorse Clinical Standards and Guidelines - Fractures & Bone Health

UK's first Clinical Standards for Fracture Liaison Service (FLS)
The National Osteoporosis Society is leading an expert authoring group to develop the UK's first Clinical Standards for Fracture Liaison Services in collaboration with the British Orthopaedic Association and British Geriatric Society. We are very grateful to everyone who provided feedback during the consultation period. The Authoring Group are now in the process of carefully reviewing the comments submitted and we hope to launch the final Standards shortly.
We would like to invite ARMA organisations to endorse the final version of the Clinical Standards.
By endorsing the document and permitting the National Osteoporosis Society to add your organisation's logo to the document, you can help raise standards of care across the UK.
If you are interested in this or you have any questions please contact the Policy and Public Affairs Team at policy.issues@nos.org.uk.
Vitamin D and Bone Health in Children and Young People
Following the publication of our adult Vitamin D and Bone Health: A Practical Clinical Guideline for Patient Management the National Osteoporosis Society has developed Vitamin D and Bone Health: A Practical Clinical Guideline for Management in Children and Young People. We are now carefully considering the consultation submissions and look forward to releasing the finalised guideline in the near future.
We would like to invite ARMA organisations to endorse the final version of the guideline.
By endorsing the document and permitting us to add your organisation's logo to the document, you can help us to raise standards of care across the UK.
If you have any questions please contact the Policy and Public Affairs Team at policy.issues@nos.org.uk.


New "Living with fractures" fact sheets
The National Osteoporosis Society has launched 6 new fact sheets on living with fractures and osteoporosis. These can be downloaded free at nos.org.uk/resources and include:
• Financial help after fractures
• Daily Living after fractures
• Out and about after fractures
• Pain relieving drugs after fracture
• Managing persistent pain after fractures
• Travel Insurance and osteoporosis
An overview leaflet "Living with Fractures" is also available to be downloaded or ordered in bulk by health professionals.


Updated Guidelines for a Clinical Bone Densitometry Service
The National Osteoporosis Society will be launched updated Guidelines for the provision of a clinical bone densitometry service, very shortly.
Vacancy for Youth and Family Services Manager (JIA)
NRAS is seeking to consolidate and build upon 18 months of ground work done by the charity to set up the new children's service by the appointment of a new Youth and Family Services Manager.
The role is hands-on and the Manager will be responsible for the development of a programme of work for children, young people and families affected by JIA as well as a range of activities to support the health professionals who treat JIA, in line with our operational plan for 2015 and beyond.
Read more about the role and how to apply on our website.
NRAS Celebrates Membership of 5,000 People!
Last week NRAS was delighted to receive our 5000th Member, a fantastic achievement for the charity's 14th year supporting people living with rheumatoid arthritis, their families, carers and health professionals. It was in late 2012 that NRAS reached 4,000 members so this next milestone had been eagerly anticipated.
Membership of NRAS is open to anyone affected by rheumatoid arthritis or healthcare professionals involved in treating the condition so, if someone you know isn't yet a Member of NRAS, please do encourage them to join today.


NRAS Hosts Successful 'Meet the Patients' Event in the Scottish Parliament
On January 29th, NRAS hosted a very successful constituents' drop-in session in the Scottish Parliament. People with RA from across Scotland met with politicians, clinicians and each other to raise awareness of the disease. The event was kindly sponsored by Duncan McNeil MSP, Convener of the Health and Sport Committee, and was attended by over 15 Members of the Scottish Parliament (MSPs).
The event highlighted the need for early diagnosis and treatment and also drew attention to the important role played by members of the multi-disciplinary team.
A number of NRAS members had the chance to meet with their local MSPs and let them know about the issues for rheumatology services in their area. The event went very well and has helped NRAS establish connections with a number of politicians and raise the profile of RA in Scotland.
To read more about the event visit our website.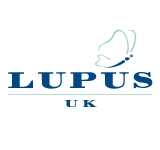 Manchester to lead project for better lupus treatment

A grant of over £4m has been awarded by the Medical Research Council to a team of Scientists around the UK led by Professor Ian Bruce, University of Manchester, for a large scale research programme into lupus treatments that will take five years. The study is called MASTERPLANS (MAximising SLE ThERapeutic PotentiaL by Application of Novel and Stratified approaches). Along with Manchester the main centres involved are in Birmingham, Cambridge, Leeds, Bath and London (UCLH/Imperial College/Hammersmith Hospital) and they will also be working with a number of pharmaceutical companies who will be providing a further £6m in cash and kind for this research project.
Lupus (SLE) affects around 1 in 2,000 people in the UK and there is currently huge variability in how well patients respond to the handful of drugs available to treat the condition with many studies showing that only 40-50% of patients will respond well to any particular treatment. Each patient has their own 'fingerprint' of disease, with different organs involved and varying degrees of severity.
Professor Ian Bruce from The University of Manchester's Institute of Inflammation and Repair and Director of NIHR Manchester Musculoskeletal Biomedical Research Unit said: "We will be studying a whole range of factors which can influence the success or failure of treatment. By examining the genetic profile, immune response and clinical data of groups of patients we aim to identify key factors that predict more accurately the right treatment to offer to individual patients."
LUPUS UK is very pleased and excited about this research, a major milestone for people who have lupus. There will be a number of ways in which lupus patients can become involved with this project.
To read more about this story, you can go to the LUPUS UK website.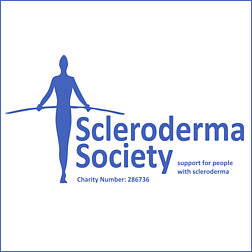 Scleroderma Society's Rare Disease Day & Digital Ulcer Policy
February 28th was Rare Diseases Day, a day of solidarity for individuals diagnosed with a rare disease. The Scleroderma Society supported this campaign with an article in the Independent focusing on the limitations of living with a rare disease. To view the article click here. Also see our Facebook page.
Digital Ulcer Policy
NHS England have completed a policy on the commissioning Sildenafil and Bosentan for the treatment of digital ulceration in systemic sclerosis in accordance with the criteria outlined in the document, which you can read on the Engage England - Policy and Specification Consultations page, or open/download the PDF document directly.
This is now open for public consultation and the Scleroderma Society have so far developed the following response. Thank you to those who have already fed in their comments. If there are any additional comments that you would like to make then please email them by Monday 20th April 2015 to allow a week for us to collate all responses.
New Website
The Scleroderma Society is delighted to announce the launch of a brand new website providing better support, comprehensive information and engaging material.

Take a look here: sclerodermauk.org
BackCare's new Chief Exec & Website
BackCare has a new Chief Executive – Stuart Blackman - who brings diverse charity experience following a first career with three leading healthcare companies that included extensive clinical trials work in musculoskeletal disorders, international marketing and project management. Click for full size photo.
BackCare launched it's new website which includes a range of new features to meet the growing demands of BackCare's stakeholder groups – patients, practitioners, companies, researchers and educators. See www.backcare.org.uk
BackCare announce the focus of their 2015 awareness week is back pain in school children. One quarter of UK school children suffer from back pain but are not covered by legislation designed to protect adult employees. The 2015 Awareness Week will also be encouraging exercise, good posture, healthy eating to help improve school results and more.
NASS are moving
Members' Day 2015 in York
NASS are moving office.
We will be closed from Monday 16 March to Friday 20 March.
Our new address will be:
8 Albion Court,
Hammersmith
W6 0QT
020 8741 1515


NASS Members' Day is coming up on Saturday 20 June 2015.
This year we are holding it in York.
NASS | National Ankylosing Spondylitis Society | Members' Day 2015 is heading to York | News
Running alongside this annual event are our newly diagnosed evening meetings – AS and You.
The next events are in Chester (12 March 2015), Sunderland (23 April 2015) and Portsmouth (7 May 2015).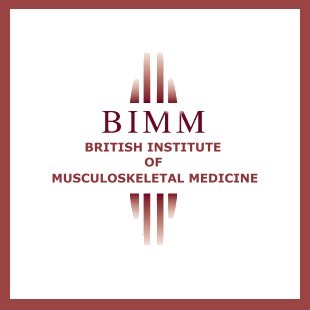 The British Institute of Musculoskeletal Medicine Diary 2015
19th March 2015
Monthly MSK Meeting
Royal London Hospital for Integrated Medicine
Monthly meetings which consist of two short presentations by invited speakers and a concluding case presentation. "RSI 2015 Where are we now" Dr. M Hutson "The Musicians Shoulder – how awkward" Dr. H Trouli.
25th – 26th April 2015
BIMM Spring Symposium – Time for Reflection: Evidence Informing Practice
Hilton Hotel, Nottingham
The BIMM Spring Symposium 2015 will give us a fantastic opportunity to hear from leading international figures in the world of musculoskeletal medicine-firstly about dysfunctions and approach pertinent to the ageing population (Heiner Biedermann and Mike Hutson), and secondly on biomechanics, laterality and an exploration of the Marsman technique (Sjef Rutte). We are also inviting local experts to speak on evidence and physiotherapy and osteopathy in the NHS musculoskeletal services. The AGM will give an opportunity to be involved in the debate over the future of musculoskeletal medicine and the place of BIMM.
1st May 2015
Diploma in Musculoskeletal Medicine – Part 1 Written
St. Georges Hospital. Tooting, London
It is the intention of the Examinations Board that this qualification will indicate that a practitioner is able to manage independently patients with common musculoskeletal problems in a primary, intermediate or secondary care setting.
2nd – 3rd May 2015
Diploma Revision
LCOM Boston Place London NW1 6QH
20th May 2015
Diploma in Musculoskeletal Medicine – Part 2 Clinical
St. Georges Hospital. Tooting, London
24th June 2015
Injection RoadShow
Blackberry Clinic, Oxford.
The one day BIMM workshop 'Peripheral Injection', offers experiential learning with a high tutor to learner ratio (no more than 1:6) and is suitable for general practitioners, GP registrars and hospital doctors beginning or considering a career or special interest in musculoskeletal medicine. Physiotherapists, nurse and osteopathic practitioners have also found much value in these courses in the past.
This course is based around a series of workstations through which participants rotate, learning surface anatomy, examination skills, indications for injection, needle placement (with practice on models) and safety issues.
11th – 13th July 2015
Module 6 – Sports Medicine & The Lower Limb

The course is a general introduction to sports medicine. With reference to lower limb injury and overuse syndromes the student will learn about the wider range of diagnostic possibilities encountered in the sports medicine clinic and their management. The hip, knee, ankle and foot will be covered comprehensively in terms of anatomy, function, clinical presentations, medical and surgical management.
21st – 23rd November 2015
Module 7 – Chronic Pain Management
This module is designed to deepen students' understanding of the processes by which patients slide into chronicity and disability. Students will learn practical skills in interviewing and initiating change. This will include basic CBT and other ingredients of the pain management approach, namely graded exposure, pacing, coping strategies, and problem solving. The armamentarium of the Pain Clinic approach will be explored and explained, ranging from pharmacotherapy to invasive techniques. Particular attention will be paid to the use of acupuncture, intramuscular Stimulation and TENS. Further time will be allocated for case history presentations and discussion of problem patients.
14th November 2015
BIMM/SOMM Combined Winter Symposium
"Challenging Joints: Management of Laxity Instability and Hypermobility."
Jury's Inn Hotel, Birmingham
Information and booking forms available from www.bimm.org.uk or Email info@bimm.org.uk

All these modules can be done as stand-alone courses, with or without the distance-learning element.
A new Musculoskeletal Medicine MSc established by BIMM with Loughborough University will commence this September 2015 and will soon be advertised. It is open to doctors and allied health professionals who wish to further develop their skills and knowledge to practice in MSK services around the country.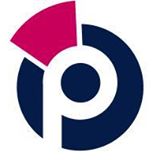 PSALV and the new Cross-Party Group
The psoriasis/PsA Cross-Party Group at Holyrood is now subsumed into "Skin and related Rheumatic conditions"; however, we at PSALV continue to campaign on PsA rheumatology matters, being the only peer-led patient group in Scotland with leading NHS Clinicians as advisers.
At the first meeting of the new CPG in December 2014, Prof Iain McInnes of Glasgow University, spoke on the subject of psoriatic arthritis. He explained how he believes it is more common than rheumatoid arthritis; and how we need joint clinics all over Scotland to enable the best and equitable treatment for the estimated 23,000 people who have it here.
Joint clinics are where Rheumatology and Dermatology work together for the benefit of people with psoriatic arthritis and psoriasis. Prof McInnes runs one at Glasgow Royal Infirmary.
We are working on a DVD, which can be used to educate and inform on PsA here. It features Professors McInnes and David Burden, and two patients. We hope that this DVD will be widely used for the training and education of medical students and nurses, etc. (and not for profit).
Our website has A4 page articles by NHS clinical experts, which can be downloaded or sent by post. www.psoriasisscotland.org.uk
Janice Johnson



Putting theory into practice:

How to empower patients through high-quality health information and support
10th Annual Conference for People Working in Patient and Health Information,
held by the Patient Information Forum
Wednesday 1st July 2015
Venue: The Royal College of Surgeons of England, 35-43 Lincoln's Inn Fields, London WC2A 3PE
Website: www.pifonline.org.uk/2015-conference
Words like self-management, patient involvement, shared decision-making and patient-centred care are abundant. With the emphasis firmly on the patient, the need for top-quality consumer health information has never been higher. We know you want to rise to the challenge, and find practical solutions to make your information more usable, accessible and patient-led.
So how do you turn all these words into practical ways to help patients feel informed and engaged in their healthcare? The answers can be found at the Annual Conference for People Working in Patient and Health Information, taking place on Wednesday 1st July 2015 at The Royal College of Surgeons of England, London.
This conference is about putting theory into practice. It will introduce practical ways to maximise the impact of health information, so the goal of meaningful patient empowerment becomes a reality.
Download the Conference brochure in PDF.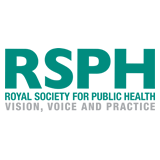 Mixed views about progress in latest audit of public health teams
This month the Royal Society for Public Health published its latest report capturing the views of those working in public health within local authorities. "In good health" builds upon research RSPH undertook in 2014 and attempts to provide a snapshot of the public health workforce nearly 2 years since the move to Local Authorities.

The findings of RSPH show that embedding public health within Local Authorities has given cause for optimism. There appears to be greater belief that this move will lead to better health outcomes, and public health is working well with other departments. However, we would also temper this optimism with concerns that political and financial constraints may be continuing to impact upon decision making to improve the public's health. It is paramount that evidence of what can improve the public's health should guide decision-making.
The full report and press release can be found here.
Shirley Cramer CBE
Chief Executive
Royal Society for Public Health
Macmillan Influencing Commissioning toolkit
A useful document from Macmillan for anyone who has an interest in how services are planned and commissioned and how the public can be involved in this. Macmillan has facilitated a number of events and developed resources to support facilitators to help the public get involved in influencing commissioning.

See and Download Macmillan's Influencing Commissioning manual in their Learnzone.



BIMM Ergomomics Module, The Upper Limb 28 Feb - 02 Mar 2015
Acupuncture Awareness Week 02-08 March 2015
AS & You Roadshow event with NASS, Chester 12 March 2015
Final submission for RCN Orthopaedics Conference Abstracts 13 March 2015
BIMM Monthly MSK Meeting 19 March 2015
ARRC International Acupuncture Research Symposium, London 21 March 2015
Policy Leads meeting, 2-3:30pm, AR-UK, 41 Portland Place, London 24 March 2015
CEO Meeting at Bride House, 2pm-4.30pm 16 April 2015
AS & You Roadshow event with NASS, Sunderland 23 April 2015
NHS England Service and Treatment Investment Consultation closes 23 April 2015
BIMM Spring Symposium: Evidence Informing Practice, Nottingham 25-26 April 2015
BSR Rheumatology Conference, Manchester 28-30 April 2015
BIMM Diploma in Musculoskeletal Medicine – Part 1 Written 01 May 2015
BIMM Diploma Revision, London 02–03 May 2015
Policy Leads and Gold Stakeholders, venue TBC 14 May 2015
BIMM Diploma in Musculoskeletal Medicine – Part 2 Clinical 20 May 2015
Policy Leads meeting, 2pm, Arthritis Care, Linen Court 23 June 2015
CEO Meeting at Bride House, 2pm-4.30pm 24 June 2015
Policy Leads meeting, 2pm, Bride House 06 August 2015
Craft of Orthopaedics Conference, Nottingham 10-11 Sept 2015
Policy Leads meeting, 2pm, Bride House 15 September 2015
World Arthritis Day 12 October 2015
CEO Meeting at Bride House, 2pm-4.30pm 03 November 2015
BIMM/SOMM Combined Winter Symposium, Birmingham 14 November 2015
Policy Leads meeting, 2pm, Bride House 05 November 2015
Policy Leads & gold Stakeholders meeting, 2pm, Bride House 08 December 2015

To see previous issues of the newsletter, click here.
Please starting thinking about sending your items for inclusion in our next
ARMA newsletter