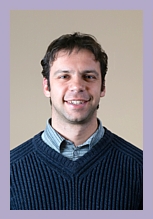 Dear All,

As we enter the last few months before the General Election, with healthcare high on every party's agenda - and the need for the NHS to deliver "more for less" sounding increasingly like a big understatement –
it is natural that ARMA's focus at the start of this election year is on Parliamentary influencing.
And this got off to a very welcome start, with the Minister for Care and Support, Norman Lamb, explicitly referencing ARMA in his answer to Andrew Gwynne's Parliamentary Question (PQ) on new models of care for MSK [#219732] on 12 January, which is the first time a Minister has gone on record explicitly pledging support for our work. You will see from the above link that this has since been followed by several other very useful PQs on MSK: the question on care planning in particular very much echoes recommendation 3 of our General Election Manifesto, while the need for better data capture in MSK is something that is increasingly recognised as a key requirement for improving outcomes (also captured in recommendation 6 of our Manifesto).
Norman Lamb's PQ response set the scene very well for the ARMA Parliamentary reception, which took place in Portcullis House on Monday 26th January, sponsored by the Chair of the Health Select Committee, Dr. Sarah Wollaston MP. Although Dr. Wollaston herself was unfortunately unable to make it, having been stranded in Reading on her way back from her constituency of Totnes (I'll resist dwelling on the state of our railways in this update), the event attracted a large number of ARMA members from across the spectrum of organisations and condition areas, as well as a good number of MPs and Peers, all of whom had their picture taken with our specially-made placard of support for our Manifesto.
The event also included a very stimulating panel discussion facilitated by our Chair, Phil Gray, featuring Paul Curry, who lives with Ankylosing Spondylitis; Prof. Peter Kay, MSK National Clinical Director for NHS England; Judi Rhys, CEO of Arthritis Care; Prof. Colin Howie, President of the BOA; Prof. Simon Bowman, President of the BSR; and Sue Browning, Deputy CEO of the CSP. Lord Philip Hunt, Shadow Labour Minister for Health in the House of Lords, who is a familiar friend to ur community from having previously spoken at our Lecture in December, kindly stepped in to say a few opening remarks and expertly provided an overview of the ARMA Manifesto and why MSK matters – the second time he's expressed his full support for our recommendations. There was a lot of energy in the room(s), and we are in the process of following up with the various MPs and Peers who attended and expressed their support for ARMA, to ensure that we successfully build on this event. A very big thank-you to all those who attended the reception, to those who helped us with the materials and the logistics, and particularly to the panellists for their time and their contributions.
As I remarked at the time, our Manifesto is greatly aligned with the direction of travel of the NHS in England, not least as captured in the 5YFV and the Forward View into Action planning document, which among other things highlights the importance of prevention and of health at work – both areas in which MSK offers some big wins. The day after our reception, Labour published their 10-year plan for the NHS – here it is in the HSJ, and here are some reactions.
Finally, we are confident that the support alluded to by Norman Lamb will manifest itself soon and in a very practical form, and we'll have more to share with everyone about our ongoing MSK clinical networks project soon.
All in all, MSK is slowly but surely climbing the agenda. There are of course still many challenges ahead, not all entirely within our power to change, but our fate is in our hands: as someone once said, "we are all faced with a series of great opportunities brilliantly disguised as impossible situations."
Guest Blog - What the ARMA Manifesto means for me

by Ella Vine, Chief Executive, FibroAction
It was a pleasure to attend last week's ARMA parliamentary reception, an event with expert speakers and healthcare professionals on the subject of musculoskeletal conditions. The event was well attended and it was good to see that some MPs are genuinely interested in the cause and support the 2015 ARMA Manifesto.
Lord Hunt, the Deputy Leader of the Opposition, has spoken about the challenges lying ahead of us to improve the diagnosis and care of MSK conditions and addressed all six points of ARMA's Manifesto. One of the biggest challenges for all of us who work in the sector and those living with any of the several conditions that are under the umbrella of MSK conditions, is to make an absolute priority for the incoming government and the NHS to offer excellent, top class quality diagnosis and care for people living with any of these conditions. This is the first point of the ARMA's manifesto and it is closely intertwined with the other 5 points.
When musculoskeletal conditions, such as fibromyalgia, are not correctly and promptly diagnosed, they do not only bring a misery to peoples' lives, they can cause or deepen a disability, force people out of work, put families in income poverty and prevent people from living their lives to the full.
It also costs more public money. Prevention from this happening is the key and that is why we need excellent care and facilities to help people stay as healthy and active as possible through their lifetime. The return on investment in optimum diagnostic and care facilities and services is unquestionable. Thank you to ARMA for taking these matters to the heart of the parliament and for those of us working in the sector to keep bringing it up with the decision makers.
Ella Vine
Chief Executive, FibroAction

Members' News and
Resources
New ARMA Resource for Networks
The ARMA office has just created and published a Network Induction Pack. It is a guide to provide advice and assistance when forming a new network, and also details specific advice for already established Networks.
You can download the Network Induction Pack (655 Kb) by clicking the PDF icon.
A core aim for ARMA is to foster co-operation, understanding and mutual support between
individuals and organisations. Visit our ARMA Networks and Local Groups page.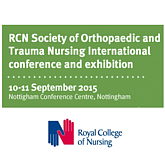 The Craft of Orthopaedics:
RCN Society of Orthopaedic and Trauma Nursing 28th international conference and exhibition
10/09/2015 – 11/09/2015
9.00–17.30 and 08.30–16.30
Nottingham Conference Centre, Burton Street, Nottingham, NG1 4BU
The 28th Annual Conference of the RCN Society of Orthopaedic and Trauma Nursing will take place on 10th – 11th September 2015 at Nottingham Conference Centre. This conference will focus on the latest developments in orthopaedic practice, as well as explore the specialist knowledge and complex practical skills demanded in this field.
This conference is for all nurses and health care professionals working in this field including occupational therapists and physiotherapists.


Call for Abstracts
Calling all orthopaedic and trauma nurses and students, occupational therapists and physiotherapists!
Sponsored awards will be presented to the winners of the best paper presentation and best poster at the conference.
Do you have a piece of research you want to share with your peers? Would you like to:
- Share your knowledge and innovation
- Gain recognition from your peers
- Influence best practice in this field
- Win a sponsored journal award of £300.00
The RCN is also offering a number of free places for pre-registration nursing students who successfully submit an abstract for this conference which is shortlisted for presentation.
Abstracts are invited for plenary, concurrent, workshop and poster presentations in the following themes:
• The underlying knowledge and research base of orthopaedic and trauma care
• Practical orthopaedic and trauma care skills
• The fundamental aspects of orthopaedic and trauma care e.g. falls prevention
• Education and skills development
• Development of teams/services
• Specialist/extended scope roles
• Orthopaedic treatments and their impact on patients and practitioners
Don't delay, submit your abstract today – the deadline for submissions is Friday 13th March 2015.
Event details: www.rcn.org.uk/ortho15
ARRC and Acupuncture Awareness 2015
Acupuncture Research Resource Centre (ARRC) symposium is coming up
This year's ARRC symposium will take place on Saturday 21st March at King's College London. The full-day programme gives you an opportunity to hear leading acupuncture researchers present their latest work. Keynote speakers are Rosa Schnyer (University of Texas) and Dr Hugh MacPherson (University of York). For a full line-up and to book your place, go to www.arrcsymposium.org.uk.
Science promotes 'The Art and Science of Traditional Medicine'
Science magazine presents a series of articles making a case for the integration of Traditional Chinese Medicine into modern medical practice. From the new WHO Traditional Medicine Strategy to the application of systems biology in studying TCM, go to the Science magazine article for more details.
Coming up: Acupuncture Awareness Week: 2-8 March 2015
Rheumatology 2015
- Reduced rate booking
Join over 2000 colleagues at the biggest rheumatology event in the UK.
After a successful 2014 event, Rheumatology 2015 promises to be even bigger with line-up of prominent speakers and comprehensive programme now taking shape.
Plus, book your place before Friday 30 January and you can save over 30% on the delegate rate.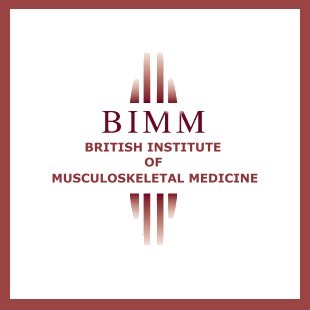 The British Institute of Musculoskeletal Medicine

11th February 2015
Injection Roadshow
Blackberry Clinic, Oxford.
The one day BIMM workshop 'Peripheral Injection' offers experiential learning with a high tutor to learner ratio (no more than 1:6) and is suitable for general practitioners, GP registrars and hospital doctors beginning or considering a career or special interest in musculoskeletal medicine. Physiotherapists, nurse and osteopathic practitioners have also found much value in these courses in the past.
This course is based around a series of workstations through which participants rotate, learning surface anatomy, examination skills, indications for injection, needle placement (with practice on models) and safety issues.
21st – 23rd Feb 2015
Module 8 – Occupational Medicine, Exercise Prescription, Integrated Approach.
LCOM Boston Place London NW1 6QH
The last module focuses on two important issues; the obstacles to patients returning to work and the various methods of rehabilitation. Psychosocial and other factors influencing sickness absence (the 'black flags') will be explored with occupational health experts. The role of vocational counselling, functional rehabilitation and the clinician's role in liaison with all the relevant members of the team will be emphasised. The various types of exercise rehabilitation including cardiovascular conditioning, core stability, Mackenzie's, Pilates will be demonstrated and taught to give students a thorough understanding of the most efficacious aspects of physiotherapy and their application. This final module will concentrate on integrating all the facets of the course so that the doctor can apply a multimodal approach in management of his/her patients.
28th Feb – 2nd Mar 2015
Module 5 – Ergomomics, The Upper Limb
LCOM Boston Place London NW1 6QH
Focuses on acute and chronic disease and dysfunction affecting this region. There are three days starting with the shoulder on day 1 and progressing on to the elbow and hand and wrist on subsequent days. The teaching begins with an anatomy refresher followed by teaching methodical history taking and examination. The module as with most BIMM modules is multidisciplinary. In addition to the core teaching from the module lead and other musculoskeletal physicians included are sessions with an ergonomics expert, a physiotherapist specialising in rehabilitation and a talk from an upper limb surgeon . At the end of the module students should feel more confident at diagnosing upper limb problems, recognising which problems need referral and develop some basic treatment skills. There is not time to teach joint injection skills in detail and participants are advised to book for the injection RoadShow run by BIMM.
19th March 2015
Monthly MSK Meeting
Royal London Hospital for Integrated Medicine
25th – 26th April 2015
BIMM Spring Symposium
Hilton Hotel, Nottingham
The BIMM Spring Symposium 2015 will give us a fantastic opportunity to hear from leading international figures in the world of musculoskeletal medicine-firstly about dysfunctions and approach pertinent to the ageing population (Heiner Biedermann and Mike Hutson), and secondly on biomechanics, laterality and an exploration of the Marsman technique (Sjef Rutte). We are also inviting local experts to speak on evidence and physiotherapy and osteopathy in the NHS musculoskeletal services. The AGM will give an opportunity to be involved in the debate over the future of musculoskeletal medicine and the place of BIMM.
1st May 2015
Diploma in Musculoskeletal Medicine – Part 1 Written
St. Georges Hospital. Tooting, London
The Diploma in Musculoskeletal Medicine was originally instituted by the British Institute of Musculoskeletal Medicine in 1992 and initially hosted by the Society of Apothecaries of London. It is now run directly by BIMM and is held at St George's, University of London. It is open to candidates from any statutorily regulated health-care profession who have made a special study of the assessment and non-surgical management of musculoskeletal disorders.
It is the intention of the Examinations Board that this qualification will indicate that a practitioner is able to manage independently patients with common musculoskeletal problems in a primary, intermediate or secondary care setting.
2nd – 3rd May 2015
Diploma Revision
LCOM Boston Place London NW1 6QH
20th May 2015
Diploma in Musculoskeletal Medicine – Part 2 Clinical
St. Georges Hospital. Tooting, London.


14th November 2015
BIMM/SOMM Combined Winter Symposium

Jury's Inn Hotel, Birmingham
A new Musculoskeletal Medicine MSc established by BIMM with Loughborough University will commence this September 2015 and will soon be advertised. It is open to doctors and allied health professionals who wish to further develop their skills and knowledge to practice in MSK services around the country.
Information and booking forms available from www.bimm.org or Email info@bimm.org.uk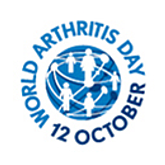 EULAR: High-5 for World Arthritis Day
To kick-off 2015, EUALR is very excited to announce the theme for World Arthritis Day 2015-16:

It's in your hands, take action.

EULAR will encourage people with RMDs, along with their carers, healthcare professionals, policy-makers, researchers and the general public to seize every opportunity to take action, make a difference and improve the quality of life for people with RMDs.
To bring our theme to life in 2015, we will be asking people around the globe to take action for World Arthritis Day by sharing a 'High 5' in support of people with RMDs on social media, using the hashtag #WADHigh5. There will also be the opportunity to participate through additional 'High 5'-related activities.
We can't wait for you to share your virtual 'High 5's' and get involved!
As part of the campaign, we will be developing a toolkit to assist you in spreading the 'High 5' social media campaign in your own country, as well as ideas for easily-implementable additional activities for 12th October and throughout the year.
We really look forward to continuing the great success of World Arthritis Day this year with your fantastic support and look forward to telling you more about the campaign in the near future. In the meantime, if you have any questions, please do not hesitate to get in touch.
Sending a 'High 5' to you all!
#WADHigh5
On behalf of WAD task force,
Maria Batziou
Project Coordinator, EULAR Secretariat

NHS England - Forward View into action: Planning for 2015/16
Leaders of the NHS in England have published planning guidance for the NHS, setting out the steps to be taken during 2015/16 to start delivering the NHS Five Year Forward View.
NHS England, Monitor, the NHS Trust Development Authority, the Care Quality Commission, Public Health England and Health Education England have come together to issue the joint guidance called The Forward View into action: planning for 2015/16, coordinating and establishing a firm foundation for longer term transformation of the NHS.
Visit the NHS England website for more commentary and downloads.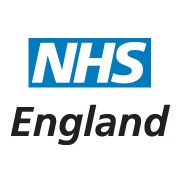 NHS England Consults on Investment Prioritisation of Specialist Services and Treatments
NHS England has launched a new consultation about how it will prioritise which specialised services and treatments to invest in.
NHS England directly commissions around 145 specialised services. In order to ensure the maximum number of patients benefit from new innovative treatments coming on stream, choices need to be made about which of these to fund. In carrying out a public consultation, NHS England will ensure the principles and process for making these decisions are well informed, evidence-led and in line with the expectations of patients and the public. The consultation will last for 90 days from 27 January 2015.
Patients and the public can comment on the consultation at the Investing in Specialised Commissioning page.
All feedback received via the online consultation will be collated and summarised and a report of the consultation findings will be considered by the Specialised Commissioning Committee and the NHS England Board. NHS England will publish a report outlining the key themes of the consultation findings on its website.
This process is looking at the specialist treatments and services that will be routinely available for groups of patients on the NHS. Clinicians, on behalf of their patients, will continue to be able to make a request (an Individual Funding Request) to NHS England for treatment that is not routinely available.
NHS England is also undertaking an engagement exercise to seek views on which specialised services should be prioritised for 'service reviews' as part of a rolling programme of reviewing how each specialised service is delivered. NHS England is writing to all providers of specialised services, Clinical Reference Groups and associated patient groups seeking their views on where to concentrate efforts over next 12 – 24 months. A number of engagement events and workshops are also being planned. Views on which areas to prioritise for service reviews can also be emailed to us.
Adult specialist renal services and specialist morbid obesity services
NHS England has said that it has listened to patients and clinicians and would continue national commissioning of specialist renal and morbid obesity services in 2015/16. It said it will keep under review whether to transfer responsibility to clinical commissioning groups, but any changes would not happen before April 2016.
Personalised Care
and Support Planning in Practice
Read this blog by Dr. David Paynton, National Clinical Lead for the RCGP Centre for Commissioning, on what care and support planning looks like in practice.




CEO Meeting at Bride House, 2pm-4.30pm 03 February 2015
BIMM Injection Roadshow, Blackberry Clinic, Oxford 11 February 2015
AS & You Roadshow event with NASS, Portsmouth 12 February 2015
BIMM Occupational Medicine, Integrated Approach 21-23 Feb 2015
Policy Leads meeting, 2pm, Bride House 25 February 2015
RCN BSR joint rheumatology conference, Birmingham 24-25 February 2015
BIMM Ergomomics Module, The Upper Limb 28 Feb - 02 Mar 2015
Acupuncture Awareness Week 02-08 March 2015
AS & You Roadshow event with NASS, Chester 12 March 2015
Final submission for RCN Orthopaedics Conference Abstracts 13 March 2015
BIMM Monthly MSK Meeting 19 March 2015
ARRC International Acupuncture Research Symposium, London 21 March 2015
Policy Leads meeting, 2-3:30pm, AR-UK, 41 Portland Place, London 24 March 2015
CEO Meeting at Bride House, 2pm-4.30pm 16 April 2015
AS & You Roadshow event with NASS, Sunderland 23 April 2015
NHS England Service and Treatment Investment Consultation closes 23 April 2015
BIMM Spring Symposium: Evidence Informing Practice, Nottingham 25-26 April 2015
BSR Rheumatology Conference, Manchester 28-30 April 2015
BIMM Diploma in Musculoskeletal Medicine – Part 1 Written 01 May 2015
BIMM Diploma Revision, London 02–03 May 2015
Policy Leads and Gold Stakeholders, venue TBC 14 May 2015
BIMM Diploma in Musculoskeletal Medicine – Part 2 Clinical 20 May 2015
Policy Leads meeting, 2pm, Arthritis Care, Linen Court 23 June 2015
CEO Meeting at Bride House, 2pm-4.30pm 24 June 2015
Policy Leads meeting, 2pm, Bride House 06 August 2015
Craft of Orthopaedics Conference, Nottingham 10-11 Sept 2015
Policy Leads meeting, 2pm, Bride House 15 September 2015
World Arthritis Day 12 October 2015
CEO Meeting at Bride House, 2pm-4.30pm 03 November 2015
BIMM/SOMM Combined Winter Symposium, Birmingham 14 November 2015
Policy Leads meeting, 2pm, Bride House 05 November 2015
Policy Leads & gold Stakeholders meeting, 2pm, Bride House 08 December 2015



To see previous issues of the newsletter, click here.
Please starting thinking about sending your items for inclusion in our next
ARMA newsletter