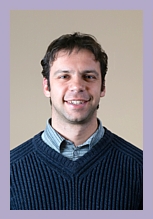 This past month has been a very eventful and important month for the English NHS generally, and for the MSK community in particular.
This was the month that the government effectively disowned its own healthcare reforms in England and that NHS England published its Five Year Forward View (or "5YFV"), which has received many plaudits from across the health sector. While much of what it says is very familiar, it does challenge the government to invest more in the NHS and in prevention and community-based care in particular, and very clearly reaffirms the overall direction of travel towards a more integrated, patient-centred model of care. This direction is evidenced, for example, by a number of case studies highlighted by the King's Fund, including the Haywood rheumatology centre, the Leeds geriatrician interface service and the by-now-familiar-to-many-of-you Super Six model in diabetes (Dr. Partha Kar was ARMA's AGM speaker last year).
The Guardian provides a succinct overview of the 5YFV, while the Nuffield Trust offers some useful points of reflection. Perhaps predictably, both Labour and the Conservatives have sought to draw political capital from the report whilst largely side-stepping the thorny issue of funding. Where the report might find less favour is in the introduction of new names and acronyms (MCPs and PACs) to describe structural features which arguably already exist in different guises.
For the MSK community, however, October 2014 was the month that ARMA hosted the first-ever MSK World Summit at the Royal College of Surgeons of England in London, in conjunction with the Bone and Joint Decade (BJD). While the BJD – the Global alliance for MSK Health, of which ARMA is the UK's National Action Network - has had an annual conference for many years, this is the first MSK World Summit of its kind, and I believe that it marked a turning point for the global MSK community. Spread over two days, the first day – October 12th, ie World Arthritis Day – featured case studies of effective collaborative campaigns from around the world, including ARMA's own MSK clinical networks project, and roundtable discussions on selected themes reflecting the BJD's and MSK community's overall priorities, from campaigning to surveillance to MSK and work. The second day was the main, externally-facing day, with a programme and list of speakers which speaks for itself. Suffice it to say that the Summit was an exceptional success – for the calibre of the speakers; the quality of discussion; the very big, varied and genuinely global attendance; and the overall "buzz" that it generated. Initial feedback has already confirmed that many attendees found the event both very useful and very stimulating – in fact one international speaker on the second day described the summit as "inspirational" before the programme had even reached the afternoon coffee break. We are very grateful to all the speakers and the panel facilitators for their participation and for their excellent contributions. While Norman Lamb was unable to attend in person, he did send us a very supportive video message which, among other things, highlights the importance of ARMA's clinical networks project, which incidentally also resonates very closely with the 5YFV report mentioned earlier.
The Summit culminated in a Call for Action, which ARMA has signed up to and which we encourage as many people and organisations and possible to also sign. In many ways, this reflects what is already in the ARMA General Election Manifesto. In addition, the BJD has also produced an Advocacy Toolkit and a NAN guidebook which some of you might also find useful. Our plan is to make all the presentations and the panel discussions available on our website, as soon as we have all the material. ARMA and the BJD will also produce a report from the Summit, which we will also make available and use to bolster our collective influencing in the UK.
In short, this is something which did ARMA and the MSK community in the UK proud, which consolidated our collective understanding of belonging to and being part of a very broad international movement with shared vision and goals, and which certainly provides us all with a much stronger, shared platform from which to influence and improve care for all people with MSK disorders. I am also personally proud of the fact that we have been able to achieve such a successful event with actually very limited resources, and which goes to show that you can achieve much with little if there is a clear vision and the will to deliver it – perhaps another point of resonance with the 5YFV! Thank you to all those who provided input to the planning of this event, and thanks in particular to Chloe Kastoryano and Lynn Levy in the ARMA office, as well as the BJD secretariat, for making it happen.
On the following day we also held a roundtable on the issue of MSK health in the workplace at the Work Foundation. This event, attended by a range of participants including employers, healthcare professionals, Public Health England and patient organisations, explored practical steps to improve MSK health in workplace, including issues around work retention and return to work, which had already been highlighted by Dame Carol Black and others at the World Summit. The outcomes of this are currently being written up and will be shared in due course - watch this space.
The entire week of the 13th of October was in fact Bone and Joint Action Week, and many ARMA members held events during this time, some of which you will read about below.
The fact that we are an effective Alliance is demonstrated in part by the growing number of organisations that wish to be members of ARMA, and we are delighted to welcome our newest member, the Royal College of Chiropractors.
On a slightly sadder note, we are having to say goodbye to Chloe, Projects Coordinator, and Ann Clare, Project Manager for the MSK clinical networks project. Neither, however, is going far: Chloe is taking up a full-time post at the Scleroderma Society, where she is currently working part-time, and Ann will hopefully continue to have some involvement in the clinical networks project going forward, which I should hasten to add is continuing as planned, and is in fact now at an exciting stage of implementation. We are currently advertising for Chloe's role. This does mean, however, that we will be short-staffed for most if not all of November at least, until we recruit a new P/T Projects Coordinator.
Yours sincerely,
by Dr Adam Al-Kashi, Head of Research & Education, BackCare
In his 1985 paper – Sick Individuals and Sick Populations (1) – epidemiologist, Professor Geoffrey Rose rendered a crucial insight, "The more widespread a particular cause, the less it explains the distribution of cases. The hardest cause to identify is the one that is universally present". Despite decades of evidence, policy and best intention, a musculoskeletal health crisis has emerged and escalated to the point of now warranting its very own world summit. Earlier this month, we witnessed the inaugural MSK World Summit and the unveiling of a public health agenda for musculoskeletal health. Delegates from thirty countries converged to partake in representations from regional, national and international level advisors and keynoters. Let us be clear, this is indeed good news, but we're not home and dry yet. We're here because the way we've been working has not been working. In many ways, we have become part of the problem, and without deep change, further resource burn can only deliver more of the same. The MSK World Summit has awakened the stakeholder map. We must now bear on with the remedial journey and navigate the uncharted public health terrain.
Some believe the answer lies firmly in '2.0' social softwares and their 'Smart' hardware counterparts. But whilst an app can persuade you to eat an apple and then tell Facebook about it, isn't there more to public health than cajoling a seemingly health-indifferent population through the hoops? Cue the culture change argument. Or perhaps internal and external solutions – culture and systems – are not opposites, rather correlates. After all, anyone who doubts that technology can change culture need only visit almost any public space on the planet to witness the infiltration and impact of Smartphones. At the end of the day, when all is said and done, history repeats itself and this is no less than a classic conundrum. Our global musculoskeletal health crisis is irreducibly yet inseparably ingrained in both our culture and our systems, from which sustainable change must co-emerge. But if technology is the medium, what's the message? What is the nature and locus of a new culture that animates demonstrably more healthful behaviours as perhaps supported or even driven by new technologies?
Addressing musculoskeletal health through public health affords unique opportunities not otherwise accessible via the primary care route. Let's take a look at common user case: John has acute back pain so he visits his GP who only now detects the psychological states and traits well-evidenced to accurately predict long-term pain and disability (yellow flags et al.). Indeed, psychological factors are the most consistent predictors of acute musculoskeletal pain, transition to chronic pain and poor self-management thereafter. Put simply, psychological stress causes the biomechanical body to behave more symptomatically. Common sense tells us that back pain is a physical problem, but it's not time for common sense, or industry trend, or expert opinion.
It's time for hard evidence:
• "Psychological distress was the only factor found to have a pre-existing influence on new episodes of lower back pain" in 694 Australian nurses over 4 years (2).
• Burnout (feeling frustrated and emotionally exhausted by work) doubled the risk of future back pain amongst 1,704 Israeli workers over 3 years (3).
• Lack of decision control and leadership quality predicted future back pain amongst 2,808 Norwegian workers over 2 years (4).
• Personality inventory of 2,323 American college students in the 1960s predicted mid-life chronic pain diagnosis in the 1990s (5).
These are powerful precedents which have been reassuringly reflected through the work and words of many who contributed to the MSK World Summit. NHS England's Dr Martin McShane put it most memorably when he said, "the soft stuff is the hard stuff."
However, this kind of evidence has not to date been widely integrated by clinicians, policymakers and academics. Perhaps the biggest opportunity of public health is to impact that universally present cause, and hold accountable the institutional health culture that has constructed the societal health culture we seek so desperately to change. May the efforts of this new global community continue. Our battle against the world's leading cause of disability is at stake.

Members' News and
Resources
General Election Calls to Action
There have been a number of significant advances in public policy that affects RA, including the introduction of a National Institute of Health and Care Excellence (NICE) Quality Standard for RA and a Best Practice Tariff for Early Inflammatory Arthritis. However, there is still a long way to go before we achieve high quality services for everyone with RA.
In the run up to the General Election, and beyond, we want to strike up a conversation with policymakers, our Members and the wider public about opportunities that exist to further improve RA services. We have published a manifesto, "General Election 2015: 10 things the next Government can do to help people with rheumatoid arthritis" to help inform discussions between the charity's supporters and policymakers.
You can read our '10 calls to action' and the full manifesto on the NRAS website as well as finding out ways in which you can help spread our message.
Join the Remission Mission!
NRAS have created the Remission Mission photo wall to allow you to share what remission means to you, and raise awareness of the need for improved management of rheumatoid arthritis. Anyone with RA, their family members, friends, and health care professionals are welcome to take part, so please join in today and tell us what remission means to you!
Please visit the expandable, interactive Remission Mission wall to read the messages or share your own.
Founder of the RSA Charity Sadly Dies
The RSA is very sad to share the news that Anne Mawdsley MBE died in North Staffordshire Hospital on Sunday 12th October, age 72.
A leading light in raising funds for Raynaud's and scleroderma research, it is important to celebrate Anne's remarkable life and achievements and her family have planned a 'Celebration Service' which will take place on Friday 21st November at 11am at St Mary's Church in her home village of Alsager, Cheshire, ST7 2EW.
Anne was 33 when she first developed symptoms of Raynaud's. Initially her being out outside in cold weather would precipitate an attack. Eventually, as the symptoms became more frequent and severe, Anne had to give up working as a swimming teacher. Daily family life became increasingly challenging, particularly as she looked after her two sons, then both under two and a half.
When Anne appeared on a TV programme in 1982 to highlight Raynaud's she received more than 400 letters from people desperate for information, and the Raynaud's Association was born, raising money for research and offering advice to people with Raynaud's.
In 1984, Anne heard a rheumatologist speak about scleroderma at a conference, and realised that she too may have this rare condition. She later wrote "I went to the library and looked it up in a medical encyclopedia, and was horrified to discover most people with scleroderma died within seven years of diagnosis. It was devastating. I was only 42 with two young boys".
The charity, renamed the Raynaud's and Scleroderma Association (RSA) following Anne's diagnosis, went from strength to strength and has raised millions of pounds since it was founded. In 2014 the RSA is currently committed to over £2million worth of innovative research between now and 2016. Various University hospitals in London, together with institutions in Manchester, Liverpool, Bath and Oxford are currently benefitting from money donated to the RSA, helping in the battle for better understanding and management of disease. The president of the RSA is Professor Dame Carol Black DBE, and it was she, then as a clinician, who first treated Anne, at the Royal Free Hospital in London.
Globally, interest in scleroderma has grown in recent years - in the UK, across Europe, the USA and Australia. National and international collaborations are now undertaken to make best use of the current knowledge about this rare autoimmune connective tissue disease and build on existing findings - including with the aim of alleviating and better managing disease symptoms. In the UK, many of the seeds for this work were planted and nurtured by Anne's tireless fundraising efforts.
"Anne really was one in a million and even raised a "cool million" in the last few years of her life to highlight the problems of Raynaud's and scleroderma. Never one to duck a challenge in order to bring the disease to the public's attention and raise millions for research into the cause and treatment of Raynaud's and Scleroderma, and also to help all those who suffered with the diseases. A tireless champion for the Association and its members for over thirty years, and an inspiration to all those involved with Raynaud's and Scleroderma - both professionals, (who were in awe of her), patients, carers and the general public - we will all miss her" David Scott, RSA Trustee, Chief Medical Advisor NRAS.
Having a patient's perspective on things meant Anne had the knowledge and expertise to talk with those who had the conditions as well being equally comfortable liaising as an 'expert patient' with clinicians and medical professionals.. She was also well known in the pharmaceutical industry with contacts in numerous companies.
Anne was given the MBE in 1993 for her services to the charity which she first set up from the landing at her home! Professor Chris Denton, Consultant Rheumatologist at The Royal Free hospital and Vice President RSA said "Anne was a unique and courageous individual who inspired everyone that she met, and who had outstanding vision, ability and tenacity that permitted her to build the Raynaud's and Scleroderma Association from humble beginnings into the vibrant and effective organization of today. She will be enormously missed but leaves an invaluable legacy for future scleroderma and Raynaud's patients, and for those treating and researching these neglected conditions."
In her retirement Anne set up The Raynaud's and Scleroderma Care & Support network to continue to be in touch with people, share her experiences and offer hope and support through what can sometimes be difficult times for those with the conditions.
The RSA is Anne Mawdsley's legacy, it continues to support, encourage and help people with the conditions, their families and the professionals involved with their care.
Commissioning guidance documents
As many of you will be aware the British Orthopaedic Association has developed commissioning guidance documents aimed at helping those involved in the commissioning of services. They cover a range of treatment areas that include painful deformed great toe in adults, painful tingling fingers, pain arising from the hip in adults, painful osteoarthritis of the knee, low back pain and subacromial shoulder pain.
Each guide has been put together by a dedicated multidisciplinary guidance development group, with representatives from Specialist Societies, primary care, physicians, commissioners, patient groups, therapists and clinicians involved in the delivery of care for the particular pathway. In this respect, these final documents can be seen as consensus statements from different care providers which define optimal commissioning of services for these conditions.
The Commissioning guides can be found on the BOA website in PDF form.
New Resource from the College of Occupational Therapists
We've just added to ARMA's new Working with Arthritis & MSK Resources page.
The Working for Health - Occupational therapy and how it can benefit your organisation document describes how Occupation is fundamental to the occupational therapy profession.
Occupational therapists not only work for health and social care services across the UK, they also work within occupational health teams, Access to Work and Pathways to Work schemes, as independent practitioners, and in voluntary and private sector organisations. Therefore it is not unreasonable to see occupational therapists working across all sectors delivering vocational rehabilitation to help people maximise their employment opportunities.
Click here to open the Working for Health booklet in PDF.
Life with Osteoporosis: the untold story

National Osteoporosis Society Conference 2014
The Osteoporosis Conference will run from 30th Nov – 2nd Dec 2014 at the Birmingham ICC.
With expertise gained over 25 years, the Conference has evolved to offer a high-quality and diverse scientific programme of interest to clinicians, health professionals and basic scientists in the area of bone health.
For more information visit www.nos.org.uk/conference
"Life with Osteoporosis: the untold story" – Report Launched
In June of this year the National Osteoporosis Society began "Life with Osteoporosis" – a landmark study to find out more about the impact of osteoporosis and fragility fractures on people's lives.
The report has now been launched and offers an unparalleled insight into the true impact osteoporosis and fractures have on quality of life –as told by the over 3000 people who took part in the survey.
To read the report and hear directly from people who took part visit www.nos.org.uk/lifewithosteoporosis
Falls and Fragility Fracture (FFF) Programme Workshop
The Falls and Fractures Alliance (FFA) and Public Health England (PHE) are hosting a workshop in December on PHE's Falls and Fragility Fracture Programme.
BAcC TV
Back Pain Video
The British Acupuncture Council has produced this fun video promoting back care tips acupuncture for Back Pain Awareness Week.
Go to acune.ws/CjOe6 or click the image to see the quirky YouTube video.
Acupuncture Research Resource Centre Symposium – Save the date
The ARRC symposium will take place on Saturday 21st March 2015 at King's College London. We are currently finalising our line-up of speakers and it is looking very exciting…
If you have a poster that you are interested in presenting or would like some further information, please contact our research manager, Mark Bovey markb@acupuncture.org.uk.


TV programme on acupuncture for pain
Dr Hugh McPherson was filmed doing an MRI scan to demonstrate how acupuncture might influence the way the brain mediates pain. The broadcast was on BBC2, within the first of the series Trust Me I'm a Doctor on Wed 15th October, 8pm.
BSR Autumn Conference - book your place

Taking place 27-28 November in Brighton, the Autumn Conference is a central meeting point for rheumatology consultants and trainees.

The two-day event offers excellent networking opportunities and the perfect platform to share best practice, hear from expert speakers, and discover the latest innovations.
Last year's event sold out so we'd urge you to book your place before it's too late.
Find out more and reserve your seat at the conference booking page.
Finance and Office Administrator
Job Vacancy
Finance and Office Administrator
Part time (16.5 hrs. per week)
Maternity Cover
Salary £26,000 - £34,000
The Scleroderma Society
Would you like to play an essential role in a small charity that aims to ensure that children and adults with scleroderma are able to live full and rewarding lives?
The role of Finance and Office Administrator is to provide overall management of the society's office and administration, and to ensure that the society's day-to-day business runs efficiently and effectively. Duties include, general office administration, financial management and reporting, administering the charities membership scheme, and contributing into the development of budget and strategic plans.
Closing date: Wednesday 19th November (5pm)
Interview date: Tuesday 25th November
To apply visit: http://www.sclerodermasociety.co.uk/Vacancies2.php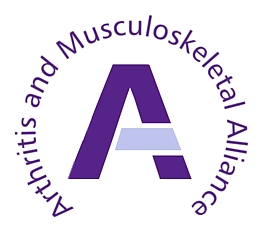 Work at ARMA – Projects Coordinator PT
Projects Coordinator ARMA – part time, 3 days per week - £26, 259 pro rata.
The Arthritis and Musculoskeletal Alliance (ARMA) is looking for an energetic, highly motivated individual with the ability to manage projects and programmes of activities effectively to drive the Alliance at a time of great opportunity.
The work is likely to be highly varied, and will require excellent organisational skills as well as interpersonal and communication skills. The successful candidate will also have a high level of initiative and enthusiasm and a demonstrable ability to take responsibility for their own workload. They will also have experience of project management and managing budgets, and be able to work well in a small team.
To view the full job description, including the experience and skill set required please visit our vacancies page.
Please apply with a copy of your CV and a covering letter to ARMARecruitment@arma.uk.net by Wednesday 12th November 2014, 5pm. The expected interview date is Tuesday 18th November 2014.

The NHS Five Year Forward View
The NHS Five Year Forward View, published last week, is an all-encompassing document that examines all areas of the health system. It makes several observations and recommendations specifically regarding employment and workplace health, beginning with the observation that -
"Sickness absence-related costs to employers and taxpayers have been estimated at £22bn a year, with over 300,000 people each year taking up health-related benefits"
Importantly, the document notes that the changes needed to be implemented by the NHS to achieve its long-term sustainability will require actions taken in partnership with external stakeholders, including employers. In this spirit, the NHS pledges to help develop and support new workplace incentives to promote employee health and cut sickness-related unemployment.
For the key points and full details, download the full NHS Five Year Forward View PDF document from the NHS England website.
Evidence into Action & Workplace Wellbeing Charter
In parallel with the NHS's Forward View document, Public Health England (PHE) has published its own list of health priorities: From Evidence into Action: Opportunities to Protect and Improve the Nation's Health, setting out the PHE's seven key priorities where it believes it can make a significant difference over the coming five to ten years.
The seven priorities are:
• Tackling obesity
• Reducing smoking
• Reducing harmful drinking
• Ensuring every child has the best start in life
• Reducing dementia risk
• Tackling antimicrobial resistance
• Reducing tuberculosis
The full From Evidence into Action paper can be accessed here.
It acknowledges that the health system cannot maintain the status quo and that a sustainable health service is one that helps people stay healthy; not one that only treats illness. It further identifies six 'game-changers' that can be taken advantage of and offer a unique opportunity for positive change.


Workplace Wellbeing Charter
Notably, one of these six 'game-changers' is the 'powerful contribution of employers' in improving people's mental and physical health. It is pointed out that a healthier workforce is a more productive one and that good quality work promotes better health. It is for this reason that the PHE launched the Workplace Wellbeing Charter earlier this year, providing a roadmap for businesses wanting to improve the health and wellbeing of their staff.


How to save the NHS in just 50 pages
– THE GUARDIAN
Guardian health correspondent Denis Campbell says Simon Steven's Forward View, which was launched in October, is the document that will "immediately reshape the NHS debate".
I love the NHS but stricter rules and tighter budgets make my job difficult
– THE GUARDIAN
A day in the life of Andy Mayo: a specialised musculoskeletal physiotherapist who says the biggest challenge facing his department is a lack of money.
The state of health: How the NHS will shape political debate in the run-up to the Election
– INCISIVE HEALTH
This briefing sets out the state of health and the questions that politicians will need to answer between now and May.
Financial Failure in the NHS
– THE KINGS FUND
This report describes the current financial state of the NHS and the reasons for the deterioration in financial performance and ultimately financial failure. These include weak leadership, legacy costs, PbR health, and the impact of the wider health economy.
e-Participation Toolkit: using online technology to involve patients, carers and communities
– SCOTTISH HEALTH COUNCIL
The toolkit discusses the benefits and challenges of e-participation and describes how blogs and microblogs, social networking, digital apps, wikis, multimedia sites, online forums, third-party feedback sites and bespoke e-participation websites can be used for two-way dialogue with patients, carers and communities.


Moving On, Pain and Arthritis, Patient and Public Conference, Gosport 31 October 2014
CEO Meeting, ARMA, Bride Lane 05 November 2014
AHPs in Rheumatology: Core Course in Rheumatoid Arthritis, Staffs 5–6 November 2014
BIMM Module 4 – The Thoracic Spine, Pelvis 8–10 November 2014
ARMA Board meeting 13 November 2014
AS & You Roadshow event with NASS, Glasgow 19 November 2014
BSR Autumn Conference, Brighton 27-28 November 2014
BIMM Module 7 – Pain Management & CBT 29 Nov – 1 Dec 2014
National Osteoporosis Society Conference 30 Nov – 2 Dec 2014
Policy Leads and Gold Stakeholders, British Orthopaedic Association 02 December 2014
BIMM Winter Symposium – "Circle of Shame: non-specific back pain" 06 December 2014
Sixth Annual ARMA lecture, by invitation 10 December 2014
Edgar Stene Prize closes to entries 31 December 2014
AS & You Roadshow event with NASS, Portsmouth 12 February 2015
BIMM Occupational Medicine, Exercise Prescription 21-23 Feb 2015
BIMM Module 5 – Ergomomics, The Upper Limb 28 Feb - 2 Mar 2015
Acupuncture Awareness Week 2-8 March 2015
AS & You Roadshow event with NASS, Chester 12 March 2015
ARRC International Acupuncture Research Symposium, London 21 March 2015
AS & You Roadshow event with NASS, Sunderland 23 April 2015
BIMM Diploma in Musculoskeletal Medicine – Part 1 Written 01 May 2015
BIMM Diploma in Musculoskeletal Medicine – Part 2 Clinical 20 May 2015

To see previous issues of the newsletter, click here.
Please starting thinking about sending your items for inclusion in our next
ARMA newsletter