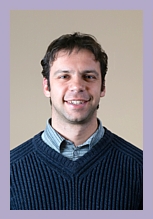 Dear all,
It's now less than two weeks to go until the Bone and Joint Decade Annual Conference and MSK World Summit, which many of you are attending. In addition to hosting our "sister" organisations from across the world, we are very excited to be welcoming a very high-calibre line-up of speakers, which is sure to make this World Summit a veritable milestone for MSK in the UK, and beyond. Indeed, there aren't many occasions when you'll be able to listen to such household names as Prof. Sir Mark Walport, Dr. Martin McShane, Dame Carol Black, Dr. Jonathan Sheffield, Dr. Charles Alessi and Paul Corrigan – to name just a few – alongside very senior officials from the WHO and the European Commission, all discussing MSK disorders and what is needed to keep people moving. The final programme will be available on our website shortly.
We are very pleased to say that we are already near capacity for this event. We will in any case be recording the event, and making this widely available at least in part afterwards. Many of you have already helped spread the word with your members; I would like to invite all ARMA members to help generate as much interest as possible in this event in these last few weeks, as a shared platform for our entire community.
The conference kicks off on World Arthritis Day, which marks the starts of Bone and Joint Action Week. Other highlights from this week include the National Osteoporosis Society's annual lecture, and Arthritis Research UK's Parliamentary reception.
Aside from this, I have been and will be speaking about ARMA and our current work at some of our member organisations' conferences and events, including the SOTN annual conference on 12 September, the Institute of Osteopathy's annual convention and Arthritis Research UK's National MSK Data Group meeting this week.
A few other quick things I'd like to highlight form this month's newsletter: firstly, the 2015 Challenge Manifesto published by the NHS Confederation, which has been developed with the input of numerous high-profile organisations, and which reflects many of the recommendations in ARMA's own General Election Manifesto. One message which clearly and consistently comes across from this and many similar initiatives preceding it is that collaboration and patient-centred outcomes are the way forward.
Secondly, we have created a new, dedicated webpage on the ARMA website to host the large and growing amount of evidence and resources on MSK disorders and work, which can serve as an additional resource for all those with an interest in this area.
Finally, Ealing CCG has just published the first chapter on MSK in a JSNA which follows a lifecourse approach for MSK health, making it a potential trailblazer for other CCGs.
I look forward to seeing many of you at the Royal College of Surgeons in a few weeks' time!
by Jann Landles, Hon Secretary, Vasculitis UK
In the European Union, a disease is defined as rare when it affects less than 1 in 2000 people. The European Commission defines rare diseases as 'life-threatening or chronically debilitating diseases which are of such low prevalence that special combined efforts are needed to address them'. With 15 systemic vasculitis disease phenotypes and several subsets, some of these diseases being very rare but not all of them life threating, you can begin to image the issues facing Vasculitis UK.
Like many small charities, Vasculitis UK was created by relatives in response to the loss of a loved one, and running a national charity to support people with a vasculitis condition in the years before the internet proved difficult. The trustees of Vasculitis UK looked at what issues they needed to tackle and the funds they had to tackle them with and realised that to achieve progress would require significant input by themselves and other willing volunteers.
From feedback from members and their families, one of the first issues to be tackled was the provision of reliable information. In common with many patients when finding they have a chronic, incurable disease, they look for further clarification. What they found was often out of date and caused great alarm rather than reassurance. Vasculitis UK set out to address this information gap.
With the help of some IT specialists, the trustees worked with vasculitis specialists to build a body of accurate and current information that can be easily read by patients and non-specialist staff, and then made it available both through the web but also in printed material. The production of this information (the Route Map for Vasculitis) involved several trustees and six months for one acting as the editor in a full-time commitment.
I joined the trustees of Vasculitis UK in 2012 after being diagnosed and treated for Granulomatosis with Polyangiitis while this labour of love was still in progress. Following the example of my fellow trustees I also got involved working at an operational level. My initial task was to propose a revamp of the telephony used for the Help Line. This has proved a successful initiative and VUK trustees man the help line from their homes nationwide on a rotational basis, responding to enquiries on a wide range of topics such as seeking a referral for a second opinion or accessing benefits.
For a while I also managed the fundraisers on behalf of the organisation. Like many other charities, Vasculitis UK is entirely unfunded and relies entirely on donations from supporters. The fundraiser management role is time consuming but it is time well spent as vasculitis patients and their friends and family work very hard to support our objectives. With increasing numbers of people undertaking sponsored events on our behalf, it has become necessary for Vasculitis UK to have several of us take an active role to ensure we process it all and take the time to thank everyone.
While looking for opportunities to raise awareness of the condition, we identified that we needed the support of a larger, more inclusive organisation. ARMA provided the framework and opportunities to network with other organisations with similar aims and issues. Having represented Vasculitis UK at Policy meetings, and seeing the value the organisation offered, including access to larger wider range of resources that would not normally be available to a smaller charity run by volunteers, I decided to run for a trustee post with ARMA. I hope in the role of ARMA trustee I can work with the small charities and help them represent their interests.
Being a small charity requires that we multi-task. This year, for the first time, Vasculitis UK joined other ARMA members in the ARMA village at the Rheumatology conference in Liverpool. This was our first conference; it was undertaken to raise awareness of the charity and Vasculitis conditions; it was organised and manned by trustees. Even the Chairman has several roles, including acting as a patient representative on a number of national and international bodies that review treatment and guidelines, such as EUVAS and the Specialised Services Clinical Reference Group.
So why do we do it? Why are we both chief cooks and bottle washers? Well, it is easy for us to recall the lack of information available to us when we were told of our conditions, not so long ago. And now our progress is emphasised by the feedback we receive, such as: "I use the information from Vasculitis UK to help healthcare providers understand the issues that affect me;" or "Thank you so much. We sometimes feel really alone with this, your support means the world."

Members' News and
Resources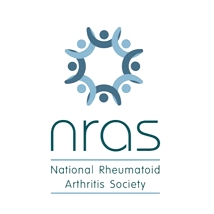 Sussex NHS musculoskeletal
services tender
NRAS Prepares for New Service Launch in Sussex
Sussex is the second area of England to put NHS musculoskeletal services out to tender. Altogether three tenders were issued across the county and a partnership, led by Brighton Integrated Care Services (a social enterprise), has secured two of the contracts covering central and east Sussex.
NRAS has been directly involved in supporting the BICS bids and is now preparing to contribute practical support for people with RA to improve the way they self-manage their condition and enhance their overall health and well-being.
NRAS will be working closely with health and social care professionals, as well as a small group of local voluntary organisations, to develop a more holistic service that responds to the full range of needs experienced by people living with RA and other forms of arthritis. The new direct services that NRAS is planning will start in the autumn this year.
Silverstone Half Marathon
NRAS has charity places in this half marathon which takes place on 15th March 2015 at the iconic Silverstone motor racing circuit. This is great as a first half marathon or a good training run for any aspiring marathon runners!
Contact Val at val@nras.org.uk for more details.
NRAS Annual Conference 2014
Last Friday we held the 3rd NRAS Annual Conference in West Yorkshire. It was an excellent day full of interesting presentations, opportunities to try Tai Chi and Pilates and time to socialise with others living with RA.
We were privileged to have Dr Maya Buch speak about clinical trials and the work she is involved in as a National Institute of Health Research (NIHR) Clinician Scientist. Dr Buch is also a Senior Lecturer at Leeds University and Honorary Consultant Rheumatologist at Chapel Allerton Hospital.
Her colleague, Dr Ai Lyn Tan, also attended the conference and gave an interesting talk on the importance of Early Arthritis Clinics and 'Treat to Target'.
We were also very grateful to our other presenters who enabled those attending to explore the benefits of exercise, the power of food and nutrition, have taster sessions of Tai Chi and Pilates, learn about Social Media and how to cope with fatigue.
The presentations will be put onto the Members' area of our website shortly and we will notify you all as soon as they are available. Details of our 2015 Annual Conference will be announced early next year so do keep an eye out for it!
Our 2014 Christmas Card Range is Now Live!
Despite the fine weather we have been having this week it is now time to talk about Christmas! We are pleased to bring you our Christmas card collection for this year and have seven new designs to help you spread the festive cheer far and wide, as well as new money wallets.
Once again we are offering FREE postage on your order and we have frozen prices at our 2013 prices, that's £4 per pack of 10 (£1 per money wallet).
Be sure to beat the Christmas rush and head over to the website or call the fundraising team on 01628 823524 to place your order.
NHS England to pilot
inflammatory arthritis campaign

NASS were delighted to announce that NHS England are planning to pilot a inflammatory arthritis campaign in early 2015. The campaign will aim to encourage people with inflammatory arthritis symptoms to visit their GP.

This should hopefully mean inflammatory arthritis can be diagnosed earlier and be well managed. A pilot site, to host the campaign, is currently being finalised and the pilot campaign will start on 2 April 2015.
AS & You
NASS was delighted to launch our AS & You events on 18 September in Birmingham. These events have been specifically designed for those who have been diagnosed with ankylosing spondylitis or axial spondyloarthritis in the last 18 months. They were developed following a focus group involving patients under 30 who specifically pinpointed that knowing more detail about AS when they were first diagnosed would have helped them to come to terms with their diagnosis a lot sooner. The first event was a great success, the feedback from everyone who went has been excellent. The aim to give newly diagnosed patients the tools to understand and manage their condition certainly seems to have been achieved.
AS & You will be in London 6 October, Glasgow 19 November, Portsmouth 12 February, Chester 12 March and Sunderland 23 April. We will announce further dates at the beginning of 2015.
Don't Turn Your Back on it
The Don't Turn Your Back On It campaign moved to Bath on Saturday 13 September to raise awareness of inflammatory back pain and the impact it can have on people's lives. Debbie Cook, NASS Chief Executive and Raj Mahapatra (NASS Chairman) were on the stand in the afternoon along with a lot of the NASS Trustees including Dr Raj Sengupta from the RNHRD in Bath. Read more about the roadshow.
Long Term Conditions Survey
Lastly, as general interest to ARMA members, there's this report from the Institute of Public Policy Research (IPPR) about patients with long term conditions.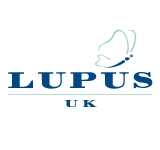 Lupus Video & Awareness Month
in October
On 1st October 2014 LUPUS UK will be launching their brand new animated video which explains what it is like to live with lupus. The video is part of the charity's Lupus Awareness Month campaign to help more people understand the condition. The video will be available to stream from the LUPUS UK website homepage – www.lupusuk.org.uk
Devon & Cornwall Lupus Information Day

Saturday 11th October 2014
On Saturday 11th October LUPUS UK will be hosting a Lupus Information Day at Dartington Hall, Totnes, Devon. The day will feature expert speakers on a variety of 'lupus' based subjects including;
• Dr Nick Viner (Consultant Rheumatologist, Torbay Hospital)
Up and Coming Treatments for SLE
• Dr Christopher Gardner-Thorpe (Consultant Neurologist, Exeter)
Medicine, lupus and us - a short history
• Dr David Hutchinson (Consultant Rheumatologist, Royal Cornwall Hospital, Truro
Environmental Risk Factors for lupus
• Dr Maria Bello-Villalba (Consultant Nephrologist, Royal Devon and Exeter Hospital
Lupus and the kidney, old myths and new hopes...
• Tom Swingewood and Fiona Webb (Doctors of Chiropractics)
Movement vs Pain and Posture and the Female Pelvis
Tickets are still available for the event and are free of charge. To order your ticket(s) please email info@lupusuk.org.uk
Back in the Office -
BackCare Awareness Week
October 6th-12th 2014 is BackCare Awareness Week. As ever, the aim of the week is to bring people up-to-date on the causes, prevalence and impact of back pain. In addition to this core aim, the week also seeks to raise awareness of and within a specific at-risk group, and this year it's all about back pain in office workers.
Awareness week activities include a radio day at the start of the week and the publication of the National Back Pain Survey 2014, as well as educational and taster events at participating clinics and community centres up and down the country. The awareness week campaign is on sale now – visit www.backcare.org.uk for more information.
BackCare Awareness packs are available for pre-order.
Contents of the Pack
• New Booklet 'Back in the Office'
• New Poster 'Sit-Stand & Move'
• New Booklet 'BackCare Research – The UK Workplace'
• Leaflet 'Exercises for Office Workers'
• Leaflet ' Backpain at work for Employers'
• 2 copies of Talkback including the special October Edition
• 'Actipatch' Sample and leaflet- Official sponsors of awareness week
• Balloons
Price of the pack: £9.95+£2.05 p&p = £12. PRE ORDER Here! from the BackCare Shop. The packs will be dispatched 1st week of September.
TV programme on acupuncture for pain
Dr Hugh McPherson will be filmed doing an MRI scan to explore how acupuncture might influence the way the brain mediates pain. The broadcast is on BBC2 within the series "Trust Me I'm a Doctor," scheduled to air on Wed 15th October, 8pm
Keynote speaker for ARRC Symposium 2015
Next year's Acupuncture Research Resource Centre symposium is set to take place on Saturday 21 March 2015. The Keynote talk will be from Rosa Schnyer (professor, University of Texas) on inflammation and chronic disease.
National Osteoporosis Society
Conference 2014
Registration is currently open for The Osteoporosis Conference 2014!
With expertise gained over 25 years, the Conference has evolved to offer a high-quality and diverse scientific programme of interest to clinicians, health professionals and basic scientists in the area of bone health.


We look forward to welcoming you to Birmingham ICC from 30 Nov – 02 Dec 2014. www.nos.org.uk/conference
BSR Autumn Conference
British Society for Rheumatology annual conference - a significant date in the rheumatology calendar
The British Society for Rheumatology's Autumn Conference, taking place 27 – 28 November, in Brighton, will offer delegates the chance to hear from world-leading experts and exchange best practice through high-level discussion groups, debates and expert panel sessions.
Case reports will provoke debate and discussion on the management of complex cases and the event offers invaluable opportunities to share best practice, and come away with new knowledge that can be used in a delegates own clinical setting.
Feedback from last year's sold-out conference indicated that 93% of delegates would recommend the event to a colleague. To join consultants and next generation rheumatologists at this international summit, book a place today at www.autumn-conf.org.uk.

The 2015 Challenge Manifesto
The 2015 Challenge Manifesto has been produced by a partnership of national organisations representing health and care charities, local government, communities, staff and leaders. It sets out the essential components of a new health and care system and how they might look and be experienced by people using and working in health and care, and the wider public.
The Manifesto calls for "a national sector-led programme to support health and social care organisations to adopt participation, personalised care and support planning, shared decision making and supported self-management approaches for all who would benefit."
Ealing CCG MSK JSNA Chapter
NHS Ealing CCG Musculoskeletal Services, led by Dr Ian Bernstein, published this Chapter for Ealing Joint Strategic Needs Assessment in September 2014.
A report on Musculoskeletal Health in Ealing, it contains data on levels of need, interventions, costs and benchmarking. Click here to download the Assessment report.




Lupus Awareness Month begins 01 October 2014
BSR Gout course, Keele, Staffordshire 02 October 2014
NRAS Tandem Skydive, Hinton Airfield, Northampton 04 October 2014
Portsmouth Hospital Open day, Cosham 04 October 2014
AS & You Roadshow event with NASS, London 06 October 2014
BackCare Awareness Week 6-12 October 2014
Foot and Ankle course, Leeds 9–10 October 2014
Devon & Cornwall Lupus Information Day, Dartington Hall, Totnes, Devon. 11 October 2014
BJD International Summit, Royal College of Surgeons 12-13 October 2014
Day to Day Living with Arthritis Conference, Petersfield 15 October 2014
NOS Osteoporosis and fragility fractures study session, East Sussex 20 October 2014
Policy Leads meeting, British Orthopaedic Association 21 October 2014
Moving On, Pain and Arthritis, Patient and Public Conference, Gosport 31 October 2014
CEO Meeting, British Orthopaedic Association 5 November 2014
AHPs in Rheumatology: Core Course in Rheumatoid Arthritis
Keele Hall, Staffs 5–6 November 2014
BIMM Module 4 – The Thoracic Spine, Pelvis 8–10 November 2014
ARMA Board meeting 13 November 2014
AS & You Roadshow event with NASS, Glasgow 19 November 2014
BSR Autumn Conference, Brighton 27-28 November 2014
BIMM Module 7 – Pain Management & Cognitive Behavioural Therapy 29 Nov – 1 Dec 2014
National Osteoporosis Society Conference 30 Nov – 2 Dec 2014
Policy Leads and Gold Stakeholders, British Orthopaedic Association 02 December 2014
BIMM Winter Symposium – "Circle of Shame: non-specific back pain" 06 December 2014
Edgar Stene Prize closes to entries 31 December 2014
AS & You Roadshow event with NASS, Portsmouth 12 February 2015
BIMM Occupational Medicine,
Exercise Prescription and The Integrated Approach 21-23 Feb 2015
BIMM Module 5 – Ergomomics, The Upper Limb 28 Feb - 2 Mar 2015
Acupuncture Awareness Week 2-8 March 2015
AS & You Roadshow event with NASS, Chester 12 March 2015
ARRC International Acupuncture Research Symposium, London 21 March 2015
AS & You Roadshow event with NASS, Sunderland 23 April 2015

To see previous issues of the newsletter, click here.
Please starting thinking about sending your items for inclusion in our next
ARMA newsletter