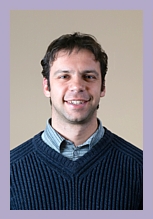 Many of you will, like me, have recently returned from a Summer break, in which case you may still be in the process of getting up to speed again with everything. In light of that, I am going to keep this update quite brief.
Autumn is always a busy time, and this year it's shaping up to be probably the "biggest" one that ARMA has ever had. Making it so is the Bone and Joint Decade Annual Conference and MSK World Summit, which ARMA is hosting on the 12th and 13th of October at the Royal College of Surgeons, and which promises to be a landmark event for MSK and for our entire community. Our MSK clinical networks project has also entered a new phase, focused on delivery - of networks on the ground, and of National Working Groups focusing on the identified key priority areas – building on what is already in place.
The ARMA Annual Lecture is also coming up fast on the horizon, and this year it will have a strong "political" flavour ahead of the General Election: please mark Weds 10 December, 5:30-8:00pm, at Methodist Central Hall, London, in your diaries.
While on the subject of the General Election, you may have seen the letter by National Voices which appeared in the Times today, and which we and a number of ARMA members signed. The letter calls for greater stability, funding and patient-centredness in the NHS in England, and draws attention to National Voices' new position statement, which ARMA has provided input to and which echoes in many parts our own General Election Manifesto. The letter's last line bears repeating: "Past reforms have started with incentives, structures and organisations; now we need to start with people."
Finally, there have been a few changes in ARMA's membership. We are delighted to welcome a new member to ARMA: the Alkaptonuria Society (AKU) Society . At the same time, we are sadly having to say goodbye to the Birmingham Arthritis Resource Centre (BARC), which has unfortunately had to close due to lack of resourcing. I remember being impressed with how much good work they did with very limited resources when I first went to visit them in the Library of Birmingham, and although these resources have now come to an end, it's been a pleasure to have them as members during this time. I'm sure that those of you who know her will join me in wishing Chandrika Gordhan the very best wishes for the future.
Guest Blog - The Ice Bucket Challenge

by Chloe Kastoryano, Project Coordinator, Scleroderma Society
Amyotrophic lateral sclerosis (ALS) – a condition very few of us had heard of until recently – is suddenly widely known throughout the world. The ice bucket craze that started in America has swept across the pond and now in the UK we're doing the same. The globe has united behind the #icebucketchallenge, and different countries have put their stamp on the stunt with their own variants – Gaza, for example, is doing the #RubbleBucketChallenge. The surest sign that the movement has reached a critical mass is that a Wikipedia page has even been created.
What started as a campaign to raise awareness about ALS rapidly extended to the British ALS charity counterpart – The Motor Neurone Disease Association, and is now helping to bring other rare conditions to the fore. The Scleroderma Society has received donations from the challenge which, just as with ALS donations, will be channelled into research to help find a cure and improve the lives of those with scleroderma.
Why has it worked? Quite simply because everyone's on board. ARMA, whose very structure is built on a multi-agency model, demonstrates the impact we can have when we operate as a united sector.
The cynical amongst us might say that the challenge appeals more to people's vanity than their generosity. However, that's a difficult view to maintain in the face of the flood of extra donations and awareness for ALS and other rare conditions. In any case, the important thing is that it's struck a chord with something in people, and is making a real difference – whatever that something might be.
A key challenge for the Scleroderma Society – as I am sure, for all rare condition charities – is that we are, and most likely always will be, competing with the 'popular' charities.
For scleroderma, we don't yet know what the 'window of opportunity' is and diagnosis periods are rarely below a year. In this time the patient will have been seen by a dermatologist, rheumatologist, podiatrist and any other "ist" you can think of, by which point the condition will have developed drastically.
Like ALS, scleroderma has no cure, nor is there treatment to reverse its advances. Focus is primarily on slowing the progression of the condition and assisting individuals to self-manage, the aspect of support in which we currently invest our resources. We will be working closely with National Voices in their newest endeavour – the Wellbeing Our Way programme – to identify novel ways to help patients self-manage. We are also extremely excited for ARMA and BJD's World Summit this October. By speaking with other international organisations we will learn what does and doesn't work, modify and put our own stamp on interventions to continue to look for ways to improve the lives of those affected. After all, we're better together.

Members' News and
Resources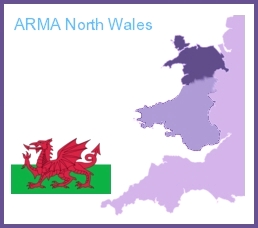 Understanding between Health Board
and North Wales ARMA
Betsi Cadwaladr University Health Board and Arthritis and Musculoskeletal Alliance work together to improve services for patients.
BCU Health Board and the North Wales ARMA have agreed to work together to strengthen the planning and commissioning of services for chronic musculoskeletal conditions. The partnership was launched at an event at Llandudno Hospital on 31st July.
Signing a Memorandum of Understanding between the Health Board and the NW ARMA, Health Board Chairman, Dr. Peter Higson said: "We are delighted to be working with the North Wales Arthritis and Musculoskeletal Alliance to ensure that patients can contribute to the way we design and deliver our arthritis and musculoskeletal services."
"The involvement of key stakeholders and service users provides valuable support in shaping services so that they meet our patients' needs. We look forward to a long and positive relationship with North Wales ARMA."
Christopher Sweetnam, Chairperson of North Wales ARMA and a backcare service user and representative said: "This is the formalisation of the start of an important journey ensuring representation of service users and their support organisations in the development, planning, monitoring and evaluation of musculoskeletal services in North Wales."
Acupuncture Evidence for long term conditions
Our next annual Acupuncture Awareness Week is set for 2-8 March 2015.
Please mark this date in your calendar and look out for further details to follow.
Research update
A British Journal of General Practice article in June 2014 on "managing chronic pain in the non-specialist setting" recommended acupuncture for short term relief of pain in patients with chronic low back pain or osteoarthritis.
The Parliamentary Health Committee long term conditions report also stated that there is "good evidence that good acupuncture will take away pain in a variety of different conditions".
The Importance of Web-based Information
One of the issues raised by Vasculitis patients is the lack of information provided when they are told of their condition. With little information or further lack of explanation it is little wonder that patients and their families often become very anxious and distraught. Many people search the internet for an explanation of the condition and often find themselves reading articles that leave them more distressed than when they started their search, especially when the information has been written by non-professionals and the information is years out of date.
Knowing this was a common experience for patients and their families, when Vasculitis UK decided to redesign its website we worked with experts in Vasculitis to provide clear readable explanations of over 15 different Vasculitis conditions.
The latest website statistics indicate we took the right approach: 18,710 visits during July.
Over 50 % of the visitors for July were under the age of 35. It also demonstrated a continuing trend that, while the vast majority of those "hits" came from the UK with just over 12,000 visits, we have a significant interest from overseas including Australia, US, Canada as well as the Philippines, Ireland, France, South Africa and Germany.
The team at Vasculitis UK are constantly updating the website. Here are some examples of latest changes:
The Takayasu Arteritis page was updated earlier this year. The update was provided by Prof Justin Mason of Imperial College.
The revised Behçets Syndrome page was included in June. This page was written by Dr Nicola Ambrose and Prof Dorian Haskard of Imperial College.
We also working to ensure our members understand their options in the Living with Vasculitis section. Information on Patient Choices in the NHS was added recently.
EDS UK 2014 Residential Conference
EDS UK will be holding their 2014 residential conference in Solihull Birmingham October 24th-26th.
The conference is open to both patients and medical professionals.
We have an impressive line-up of speakers that will be holding talks on the most up-to-date information about Ehlers-Danlos Syndrome. There will be interactive workshops and opportunities for you to ask questions.
Please visit the EDS UK website for more information, tickets and a full line up of speakers.
AKU Society to host the 8th International Workshop
The AKU Society will host the 8th International Workshop on AKU on Thursday 16 October at the Hotel Ariadne in Stockholm, Sweden. AKU is an iconic rare form of osteoarthritis, and the days talks will cover basic research explaining new biomarkers for OA, new anatomical structures seen in OA bone, as well as updates on the clinical research investigating new treatments for AKU.
After the talks, there will be a tour of Museum Millesgarden, followed by dinner at Hotel Foresta.
A full list of speakers and programme of talks is available online from the Society's website.
Registration is free. Please contact Anki Kihlberg (anki.kihlberg@sobi.com) or Oliver Timmis (oliver@akusociety.org) to register.
New Booklet: Lupus and kidney disease
LUPUS UK has just finished production of a new 12-page booklet, 'Lupus and the Kidneys'.
Approximately 1-in-3 people with lupus develop kidney disease, making this an important addition to the range of Information Products offered.
The new booklet is available for free by contacting LUPUS UK National Office or by downloading the new kidneys booklet pdf from our website.
Care and support for people with RA
and their carers
NRAS has launched a new survey to investigate the experiences of care and support in England for people living with Rheumatoid Arthritis (RA) and their carers. We want to know what types of care and support are needed for people with RA, whether these needs are being met properly, and what patients' views are about the Care Act 2014 reforms.
The results of the survey will eventually be published as a briefing paper. The survey closes at midnight on 09 October.
To take part please follow the surveymonkey link.
Chris dresses up for NRAS
For the fourth year in a row Chris Deighton, NRAS Medical Advisor and constant supporter, will once again take on the challenge of the Great North Run for NRAS. This year Chris will be running the 13.1 mile route dressed as a pub landlord for the day with Helly Berger (NRAS member) in her wheelchair as his buxom barmaid (last year they donned super hero outfits for the day!). Helly has had JIA from a very early age and has had a number of operations on her joints and yet she shows such courage. Chris will be pushing Helly in her wheelchair around the 13.1 mile route with the help of trusted pushers Donna and Dean who are all hoping the weather will be a little kinder this year!
Chris has witnessed a revolution over the last 20 years in the care that is offered to those living with RA; however there is still no cure, RA and JIA remain life-long conditions. Chris works closely with NRAS, who know that being able to support the patient is a vital part of any treatment plan.
Please show your support by visiting Chris or Helly's online fundraising
pages at https://www.justgiving.com/Chris-Deighton6/
or https://www.justgiving.com/teamnras/
Public Health Report & Parliamentary Reception

Public health and musculoskeletal health: Arthritis Research UK recently published the report "Musculoskeletal health: a public health approach". It is available from the reports-and-resources section of our website. Please contact us if you would like a printed copy.
Parliamentary reception and party conferences:We are holding our annual Parliamentary reception on 15 October, and have invited the Health Secretary to join us. We will also be meeting with a number of MPs, prospective parliamentary candidates and local councillors at the three party conferences, to discuss our public health report and our manifesto.
Portsmouth ARMA events in October 2014
ARMA Network in Portsmouth would like to invite you to 3 upcoming events in October:
4th October 2014
Portsmouth Hospital Open day
Queen Alexandra Hospital, Cosham
NHS Trust Open Day, Various talks, tours and exhibition stands 10:30am-3:00pm
Download the Programme-Fracture-and-orthopaedic-OPD.
15th October 2014
Day to Day Living with Arthritis
A Patient and Public Conference at Festival Hall- Petersfield, 9am – 4pm.
Read the full programme of events for the Living with Arthritis day.
31st October 2014
Moving On - Arthritis Update
Pain and Arthritis- Patient and Public Conference for the Gosport and surrounding area.
Please book early to avoid disappointment.
You can see details and the full programme of the day's events here.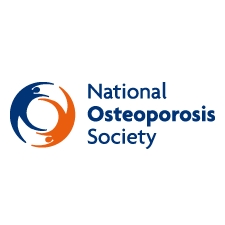 Portsmouth Osteoporosis Support Group Newsletter Autumn 2014
As you will read in the Portsmouth Osteoporosis Autumn 2014 Newsletter, this has been an exciting year for promoting the National Osteoporosis Society and Queen Alexandra Hospital. Dr Young Min and his team have worked so hard and it is a privilege to be part of this.
The Support Group's Autumn Programme opens on September 11th 2014 in Cosham.
There have been lots of positive developments over the last few months and the members of our local Portsmouth Osteoporosis Support Group deserve to be congratulated for playing such a huge role in making it all possible. The local group have been raising the profile of bone health for many years and our local commissioners have now listened and supported the exciting development of a fracture liaison service at the Queen Alexandra Hospital. This will mean that patients over 50 years old who suffer a fragility fracture will receive assessment and treatment of their bone health to help prevent further fractures in the future. The National Osteoporosis Society has also supported this initiative and has selected Portsmouth to receive £150,000 funding (over 3 years) from a benefaction given by a share dealing service called ICAP.
Read the newsletter for more details.
QA Hospital Opens fracture liaison service
Fracture Liaison Services are a proven way of preventing people from future fractures as a result of osteoporosis, with the first ever Fracture Liaison Service in Glasgow reporting a 7.3% decrease in hip fractures in the decade. QA's liaison service now aims to see 300 patients a month to help prevent the pain and suffering caused by osteoporosis.
Osteoporosis Programme 2015
The Portsmouth Osteoporosis Support Group, in association with the National Osteoporosis Society, has released their programme for 2015. Designed to be printed off as a paper leaflet, the attached PDF contains details of meeting venues, contacts, events and timings. Download the programme-document here.
BSR Autumn Conference Discount
The BSR Autumn Conference 2014 – ARMA members can enjoy a discounted package
This year's British Society for Rheumatology Autumn Conference takes place in Brighton from 27 - 28 November and will offer delegates the opportunity to network with colleagues from across the UK and hear from world-leading experts on four topics rheumatoid arthritis, crystal arthritis, psoriatic arthritis and vasculitis.
Over 90% of attendees to the 2013 conference said they would recommend this event to a colleague and ARMA members can ensure they have a presence at this prominent event with discounted charity pod in the exhibition area, plus a full delegate pass, for only £170.
To view the conference programme, visit www.autumn-conf.org.uk or for further information about booking a charity pod and pass, contact Lindsay McClenaghan, lmcclenaghan@rheumatology.org.uk.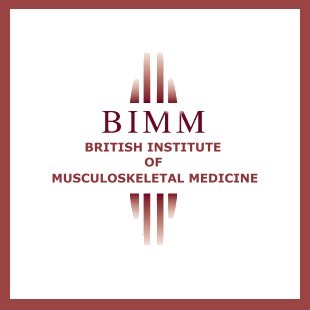 Upcoming BIMM Events 2014/15
27th – 29th Sept Module 1 - Foundation Course
LCOM Boston Place London NW1 6QH
This module will cover the essentials of history taking and systematic physical examination of the musculoskeletal system. You will be introduced to the neurophysiology of pain and the relevance of the dysfunction model to understanding the modern epidemic of back pain. You will learn how to assess posture, gait and function and develop your manual skills in diagnosis of soft tissue dysfunction. Through understanding of joint mechanics and physiology you will begin to learn the principles of mobilisation and manipulation. Demonstration of diagnostic technique on clinic patients in later modules together with small group sessions will help you integrate this new knowledge and skills into your own practice.
8th – 10th Nov Module 4 - The Thoracic Spine, Pelvis
LCOM Boston Place London NW1 6QH
This module will enable the student to treat thoracic spine and ribcage pain and dysfunction. Recognition of benign anterior chest wall pain and differentiation from 'red flags' is emphasised. Skills in teaching and practising optimal body use as a self help method for patients will be revisited through practical sessions. The difficult diagnoses of sacroiliac dysfunction, and other pelvic syndromes with their management will be covered. A large part of this mid- course module will focus on revision of treatment techniques for the spine followed by an assessment of manual skills gained.
29th Nov – 1st Dec Module 7 – Pain Management & Cognitive Behavioural Therapy
This module is designed to deepen students' understanding of the processes by which patients slide into chronicity and disability. Students will learn practical skills in interviewing and initiating change. This will include basic CBT and other ingredients of the pain management approach, namely graded exposure, pacing, coping strategies, and problem solving. The armamentarium of the Pain Clinic approach will be explored and explained, ranging from pharmacotherapy to invasive techniques. Particular attention will be paid to the use of acupuncture, intramuscular stimulation and TENS. Further time will be allocated for case history presentations and discussion of problem patients.
6th December BIMM Winter Symposium – "Circle of Shame – non specific back pain"
Holiday Inn, Stratford City, London
While fortunately this condition often resolves without or despite treatment, it can blight many lives, sinking the hearts of sufferers and those trying to help them. 35 years ago Prof A L Cochrane said "The most fundamental problem is uncertainty about the nature of back pain, of how the complaint arises, and of the significance of various attributes that may be associated with it." and this official report felt unable to recommend any current treatment: it could only advocate "sustained investment in clinical and basic research studies directed at unravelling these problems."
That this has not occurred is to the shame of those entrusted with the research and development of the healthcare of nations and we are complicit. In the consulting room we feel shame that we still have no coherent diagnosis to offer the majority of sufferers. However, while we can only tinker with the factorsmodifying suffering, we can walk with our patients to mitigate the shame many of them feel that they cannot fulfil their role as a whole person in society. Those who recognise this desperation and profit from it with spurious treatment do not however feel shame.
Into this Circle of Shame - a sombre ring dance of politicians, research scientists, health professionals, profiteers and the people afflicted – we hope to shine some light and perhaps recognise hopeful rays coming from the end of several tunnels. This meeting will try to raise the tempo and spirit of the dance somewhat by bringing together real researchers currently working: to understand spinal pain generation at its origins; tap into to the experience of those we hope to help; consider data on effective treatment that has yet to filter down into NICE guidelines or Cochrane reviews but is already posing questions that should change the scenery and the maps of our treatment pathways. Workshops will treat patient handling as a martial art and empower the audience with arcane knowledge only transmissible by being there.
21st – 23rd Feb Module 8 – Occupational Medicine, Exercise Prescription and The Integrated Approach
The last module focuses on two important issues; the obstacles to patients returning to work and the various methods of rehabilitation. Psychosocial and other factors influencing sickness absence (the 'black flags') will be explored with occupational health experts. The role of vocational counselling, functional rehabilitation and the clinician's role in liaison with all the relevant members of the team will be emphasised. The various types of exercise rehabilitation including cardiovascular conditioning, core stability, Mackenzie's, Pilates will be demonstrated and taught to give students a thorough understanding of the most efficacious aspects of physiotherapy and their application. This final module will concentrate on integrating all the facets of the course so that the doctor can apply a multimodal approach in management of his/her patients.
28th Feb – 2nd Mar Module 5 – Ergomomics, The Upper Limb
Focuses on acute and chronic disease and dysfunction affecting this region. There are three days starting with the shoulder on day 1 and progressing on to the elbow and hand and wrist on subsequent days. The teaching begins with an anatomy refresher followed by teaching methodical history taking and examination. The module as with most BIMM modules is multidisciplinary. In addition to the core teaching from the module lead and other musculoskeletal physicians included are sessions with an ergonomics expert, a physiotherapist specialising in rehabilitation and a talk from an upper limb surgeon . There will be some teaching on joint injections (Although this is not specifically an injection course) and other simple treatments and an introductory ultrasound session. At the end of the module students should feel more confident at diagnosing upper limb problems, recognising which problems need referral and develop some basic treatment skills. There is not time to teach joint injection skills in detail and participants are advised to book for the injection RoadShow run by BIMM.
1st May Diploma in Musculoskeletal Medicine – Part 1 Written
20th May Diploma in Musculoskeletal Medicine – Part 2 Clinical
The Diploma in Musculoskeletal Medicine was originally instituted by the British Institute of Musculoskeletal Medicine in 1992 and initially hosted by the Society of Apothecaries of London. It is now run directly by BIMM and is held at St George's, University of London. It is open to candidates from any statutorily regulated health-care profession who have made a special study of the assessment and non-surgical management of musculoskeletal disorders.
It is the intention of the Examinations Board that this qualification will indicate that a practitioner is able to manage independently patients with common musculoskeletal problems in a primary, intermediate or secondary care setting.
Information and booking forms available from www.bimm.org or Email info@bimm.org.uk


Meeting with Scottish Government on rheumatology services
ARMA Scotland Chair Steve McBride (Policy Adviser for Arthritis Care) has taken part in a meeting with the Scottish Government Health and Social Care directorate to look at improvements in rheumatology services. The meeting was arranged by the Scottish Society of Rheumatologists in the light of the needs assessment report on RA produced by the Scottish Public Health Network.
Steve writes: "It is now nearly two years since the Scots PHN report came out. It has been well received but there has been little in the way of coordinated government response. The August 26 meeting at St Andrews House certainly put the issue firmly on the table, and it was particularly satisfying that the professional and patient groups present were all saying very much the same things, stressing the importance of early intervention, the need for flexible and timely access to a multi-disciplinary team, the need to reduce work disability due to RA, and the need to reduce variation in care and promote best practice.
But times being as they are money is in short supply and progress will have to be on a step by step basis. The next step will be a meeting of the SSR which will seek to agree some specific proposals to put to the Directorate."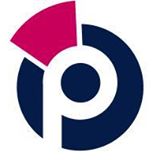 Changes at PSALV and Cross Party Group
The Next Psoriasis and PSA Cross Party Group Meeting in Holyrood is on 24th of September.
There is a proposal from Skin Conditions Campaign Scotland to have the purpose of the CPG changed. There was much discussion on this, and it is on the agenda for the next meeting.
The new suggested title is "Skin conditions and associated Rheumatic conditions"- (such as PSORIASIS-PSA) PSALV is concerned at loss of Rheumatology input and interest at this, after 4/5 years running as a successful group.
PSALV is dropping its SC0 charity number, due to lack of active Trustees, but will still remain as the only patient organisation in Scotland acting for all with psoriatic arthritis. We have a patient website with articles written for us by NHS Scotland medical experts, these can be downloaded. We retain the name PSALV/Psoriasis Scotland. We will carry on campaigning for better services and awareness, as per the last 15 years, in Holyrood. We have many leading local advisers; Health is of course devolved, as is the NHS IN SCOTLAND, Charity law, Government etc.


Spine Selfies for World Spine Day
Every year on October 16th, people from around the world join together to raise awareness on World Spine Day (WSD) as part of the Bone and Joint Decade's Action Week.
To raise awareness on World Spine Day and in accordance with the "Straighten Up and Move" theme, the BJD are asking people to take a photo of their spine and share via social media using #worldspineday, #spineselfie. Photo should be tasteful, creative and help to raise awareness for healthy spine habits. Photos can be shared on the World Spine Day Facebook, Twitter (@World_spine_day) page or via email info@worldspineday.org.
Spinal disorders, such as back pain, neck pain, scoliosis and disc disease are common, and they can have a profound effect on a person's overall health, impacting a person's ability to work, to enjoy everyday activities, even disrupting healthy sleep patterns.
Facts about spine disorders:
• In recent Global Burden of Disease Study, low back pain ranked highest in terms of disability, and sixth in terms of overall burden
• Up to 80% of people will suffer from back or neck pain during their lives.
• 50% of the working population will experience back or neck pain symptoms at least once per year.
• Age is one of the most common risk factors for spinal pain, and the greatest effects of population ageing are predicted in low- and middle-income countries.
• Back and neck pain is one of the most common reasons for workplace sick leave.
The good news is that many of these common problems can be avoided!
For more information visit the World Spine Day website at www.worldspineday.org
For more information about the Bone and Join Decade- Global Alliance for Musculoskeletal Health and the Action Week visit bjdonline.org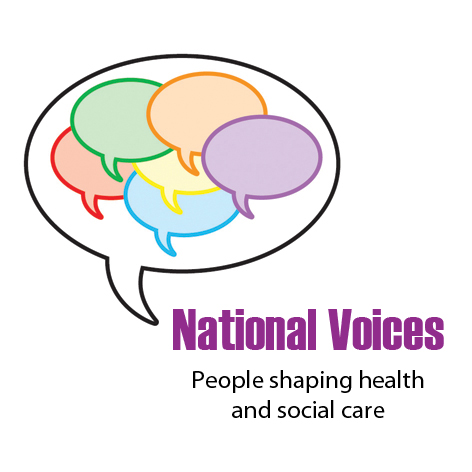 Person Centred Care 2020
Calls and contributions from health and social care charities
National Voices, the health and care charity coalition, today sets out demands for genuinely person centred care. It warns that services are increasingly fragmented and underfunded, with too little voice for patients and families, and says that fully involving people in decisions is the key to improvement.
In Person centred care 2020: Calls and contributions from health and social care charities and in a related letter in The Times today, National Voices members call on the next government to make person-centred care the central ambition for health reform, and to provide consistent leadership, more funding and stability. They want to see government supporting local efforts which personalise and coordinate services, particularly for people with chronic conditions and disabilities, with public agencies, voluntary groups and local communities working together.
National Voices members warn party leaders against radical structural reorganisations and urge that reform should start with people, not structures. They highlight the growing evidence that care is better when people have a say in the decisions about their health, are supported to look after themselves, and can plan their care in partnership with professionals and effective services.
National Voices Chief Executive, Jeremy Taylor, says: "There is a growing consensus about what great care looks like and how to achieve it. But progress is too slow. We want to see genuinely person centred care by 2020. Lots of things are needed for this, but above all a different attitude. Healthcare reform has been dominated by politics, economics, and professional and organisational priorities. We want to see reform starting with people – with the pattern of services driven by what matters to patients, carers and communities."
Below is a summary of the calls from National Voices members:
1. Target public health. England is not doing enough to prevent ill health. We need a renewed, nationally led drive to reduce harm from smoking, drinking, poor lifestyle and wider causes of poor health, focused on those with the greatest burdens and risks of ill health. (Sections 4 and 5).
2. Make people the priority, not the system. Professional and organisational priorities routinely trump the priorities of people who use services, their carers and families. In its extreme form this leads to outrages like mid-Staffordshire and Winterbourne View. 'What matters to people' should be one of the key organising principles for services. (Section 4).
3. Support people with chronic conditions and disabilities. We call for investment in proven ways of enhancing people's health and quality of life: shared treatment decisions; supported self-management; training for health staff in person centred care; access to health records; peer support; personal budgets; and widespread use of care and support planning. (Sections 2 and 3).
4. Create people-powered services. Statutory services cannot fix everything. It is time to recognise, support and invest in the huge contribution of carers, volunteers, engaged citizens and the voluntary and community sector in helping individuals and shaping services. It is time to work with citizens and communities as equals. This requires a shift in mind-set, behaviours and processes. (Sections 4 and 5).
5. Fund health and care properly. The next government must guarantee a five year settlement for health and social care, with real terms increases in public funding, including for the contributions of the VCS. This is essential to enable the transformation of care we seek. Without this settlement the fundamental principles of the NHS will be undermined and the policy goals of the Care Act 2014 will be unachievable. (Section 6).
6. No more top-down reorganisations. These are distracting, morale-sapping and wasteful. The next government should set the direction for person-centred care. It should create consistent incentives for health, social care, VCS and other services to come together, in locally suitable ways, moving towards integrated budgets and commissioning. It should support devolved leadership while ensuring there is clear accountability for local performance. (Section 5).
These calls are consistent with a growing cross-sector consensus about what needs to change in health and care as in the 2015 Challenge partnership of which National Voices is a member.


Unsafe GP surgeries told: improve or be shut down – The Guardian
GP surgeries providing poor or unsafe care face being shut down under a tough new "two-strikes-and-you're-out" policy being introduced by the NHS regulator.
How Sweden cares for its elderly population – BBC News
The system for looking after older people in England is "horribly fragmented", Care Minister Norman Lamb has said during a visit Sweden to see how the elderly are cared for there.
How is the NHS performing? July 2014: Quarterly Monitoring Report - The King's Fund
Summary: Money remains the fundamental issue as the 2013/14 financial year ended with around a quarter of trusts and foundation trusts in deficit and almost a tenth of commissioning groups also in deficit. Waiting times and lists are growing: in aggregate, major A&E departments have now breached the four-hour target for 51 weeks in a row. Pressures to spend more continue; while it remains to be seen whether the additional funding proves timely and large enough to adequately deal with growing waiting times and lists, evidence of pressure to carry out more work and improve quality is clear.
Primary care telephone triage does not save money or reduce practice workload – UEA
Telephone triage systems do not reduce overall practice workload for GP surgeries according to new research from the University of East Anglia and the University of Exeter. A new study published today in The Lancet investigated the potential value of telephone triage for patients and the NHS.
Securing the Future GP Workforce – HEE
This report identifies the blocks to progress, as well as considering other key factors affecting the overall size of the GP workforce, namely retention and retirement rates.
Circle awarded 120m MSK contract - HSJ
COMMERCIAL: Private provider Circle has become Bedfordshire Clinical Commissioning Group's prime contractor for its integrated musculoskeletal service after scooping a £120m five-year contract.


NOS Conference 2014 Conference early bird deadline 29 August 2014
FREE osteoporosis study session for health professionals 09 September 2014
Policy Leads & all Stakeholders, Arthritis Care 09 September 2014
AS & You Roadshow event with NASS, Birmingham 18 September 2014
NRAS Annual Conference, Cleckheaton, West Yorkshire 19 September 2014
BAcC Conference 26-28 Sept 2014
BIMM Module 1 – Foundation Course, LCOM Boston Place London 27–29 Sept 2014
BSR Gout course, Keele, Staffordshire 02 October 2014
NRAS Tandem Skydive, Hinton Airfield, Northampton 04 October 2014
Portsmouth Hospital Open day, Cosham 04 October 2014
AS & You Roadshow event with NASS, London 06 October 2014
Foot and Ankle course, Leeds 9–10 October 2014
BJD International Summit, Royal College of Surgeons 12-13 October 2014
Day to Day Living with Arthritis Conference, Petersfield 15 October 2014
NOS Osteoporosis and fragility fractures study session, East Sussex 20 October 2014
Policy Leads meeting, British Orthopaedic Association 21 October 2014
Moving On, Pain and Arthritis, Patient and Public Conference, Gosport 31 October 2014
AHPs in Rheumatology: Core Course in
Rheumatoid Arthritis, Staffs 5–6 November 2014
CEO Meeting, British Orthopaedic Association Date TBC
BIMM Module 4 – The Thoracic Spine, Pelvis 8–10 November 2014
ARMA Board meeting 13 November 2014
AS & You Roadshow event with NASS, Glasgow 19 November 2014
BSR Autumn Conference, Brighton 27-28 November 2014
BIMM Module 7 – Pain Management & Cognitive Behavioural Therapy 29 Nov – 1st Dec 2014
National Osteoporosis Society Conference 30 November 2014
Policy Leads and Gold Stakeholders, British Orthopaedic Association 02 December 2014
BIMM Winter Symposium – "Circle of Shame: non-specific back pain" 06 December 2014
Edgar Stene Prize closes to entries 31 December 2014
BIMM Occupational Medicine, Exercise Prescription
and The Integrated Approach 21-23 Feb 2015
BIMM Module 5 – Ergomomics, The Upper Limb 28 Feb - 2 Mar 2015
Acupuncture Awareness Week 2-8 March 2015

To see previous issues of the newsletter, click here.
Please starting thinking about sending your items for inclusion in our next
ARMA newsletter