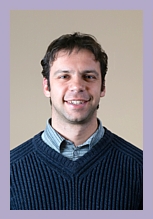 July started at a high tempo for us this year. For the first time, we held a Board meeting, Annual General Meeting (AGM) and CEO meeting on the same day – and, though rather intensive, I think it worked out very well. Following the announcement of our new Board of Trustees, I was very pleased to be able to present a very positive Annual Report for 2013 to a large number of ARMA members, before introducing Prof. Sir Muir Gray as our external speaker. Sir Muir gave a typically stimulating and insightful presentation on "population and personalised healthcare" which had much resonance with some of the work that ARMA is doing, and particularly our MSK clinical networks project, as observed afterwards by the MSK National Clinical Director. If you were unable to hear it in person (or if you'd like to hear it again!), the slides and audio from Sir Muir's presentation are available on our website.
We have also produced an FAQ sheet for our MSK clinical networks project, which aims to clarify some of the key issues around what is in many ways a very large-scale project which requires the active involvement of key individuals and organisations from across our entire community. I've always remarked that though the challenge is great, so too will be the rewards - and it's very encouraging to know that despite not having a Strategic Clinical Network for MSK, we are "well ahead of the game" with respect to many other long-term conditions.
In his first major speech since stepping in as NHS England's new CEO – as reported by Alastair McLellan in the HSJ – "[Simon] Stevens offer[ed] a much more nuanced view of the health service: once in which the centre is responsible for helping to develop a deliberately limited range of evidence-based options, which local organisations then take the responsibility to mix and match in order to determine the most relevant local solution." The same principle effectively underpins our MSK clinical networks project.
It's also been an important month from a public health perspective, with Arthritis Research UK publishing a landmark document on Musculoskeletal Health – a Public Health Approach, which will no doubt be an invaluable resource for our entire community and public health decision-makers alike. Public Health England's Health & Wellbeing Framework is also being launched in September, and Prof. Tony Woolf and I both recently took part in an initial roundtable on what will become a separate framework on Older People and Physical Activity, to be launched in late October.
Finally, many of you will be familiar with the way in which changes to disability benefits, and Personal Independence Payments (PIP) and Employment & Support Allowance (ESA) in particular, have impacted unfairly and disproportionately on large numbers of vulnerable people in recent years, many of whom have one or more MSK conditions. On 23 July, Parliament's Work & Pensions Select Committee took the unusual step of calling for a fundamental overhaul of Work Capability Assessment for ESA. We hope that its recommendations will be duly implemented by Government, to deliver a disability benefits system that is "fair, transparent and equitable", as outlined in our own General Election Manifesto.

Enjoy the rest of the Summer, and may the warm weather last!
by Maurice Cheng, Chief Executive of The Institute of Osteopathy
I'm sitting here on a Sunday morning writing this blog post, having missed the deadline, wondering what I could reflect on that would be interesting for ARMA colleagues.
The reason I'm late with this is because we've just relaunched the British Osteopathic Association as the Institute of Osteopathy; finally got our phase one new website and branding up this week (dead links, typos and all); finalised our annual convention programme in October and embedded it on an event microsite; published a new format members' journal; and signed off on an extraordinarily long career and lifestyle census questionnaire for osteopathic practitioners – all in the same week.
It wasn't planned that way…these were all carefully worked out last year to have been phased over the last three months, and of course the plan barely survived first contact with reality as slim resources struggled to cope with the enormity of the task(s), particularly with the need to collaborate with internal and external stakeholders all the way through.
What I've found most interesting over this process is that the journey has been as useful as the destination. Our relationships with stakeholders has improved significantly over the period of the programme, as we have had to seek support and collaboration throughout, and certainly within the osteopathic world of clinicians, academia, research, regulation and professional development we now find ourselves in a stronger, better and more teamwork-based place. Which is to say, we're talking constructively!
As the professional body for UK osteopaths, one of our key responsibilities is building working relationships with other branches of UK health (and indeed we find ARMA to be one of the more useful network groups we are engaged with, despite the iO being a relative newcomer to the party). Our experience of this 'journey' has been somewhat longer (about a century so far) and less edifying so far – as some fellow members of ARMA will probably also attest, gaining the support of the medical establishment – NICE et al – for cost-saving initiatives which are based on less 'mainstream' approaches is often frustrating. The current call for innovation, cost saving and improvement of patient-centred care is not an unreasonable ask from the National Clinical Directors; but I do wonder whether what looks often like rearrangements of orthodox solutions is the best way to achieve genuine innovation?
I have a sneaking suspicion that even the call for evidence-based medicine – as this is not an absolute measure – actually gets in the way of genuine innovation, as there seems to be an ever increasing demand for ever more detailed 'proof'. One of the iO initiatives has been to fund a osteopathic training fellowship at a renowned spinal surgery unit, which has resulted in significant reductions in the surgical waiting list and long term medication; we know of another community-based osteopathic team treating lower back pain which has clinical audit data extending over a decade, where the average cost per patient discharged is around a third less than the NHS standard. Neither is apparently good enough to satisfy commissioning groups for lack of 'conclusive' evidence.
I suspect there is no easy solution to this, and the only way forward lies in seeking collaboration over time – and again, congratulations to ARMA for creating such an open environment for sharing and innovating. Here's to that next step.

Members' News and
Resources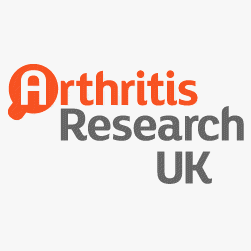 Musculoskeletal health
– a public health approach
Arthritis Research UK is seeking to transform the conversation about musculoskeletal conditions. For too long, the focus has been on the end stages of musculoskeletal disease – treating them when they're at their most severe. We'd like to see a change: promotion of lifelong healthy bones, muscles and joints.
We must address how we reduce the risk of developing a musculoskeletal condition, alongside how we reduce the impact of these painful conditions once they've developed.
Awareness of the link between healthy lifestyles and musculoskeletal health is low, particularly for people already living with the pain and disability of arthritis or back pain.
We need to challenge these misconceptions and explode the myth that nothing can be done about arthritis.
Our guide, Musculoskeletal health – a public health approach (PDF 3 MB), presents a new way of thinking about musculoskeletal conditions. Everyone can do something to improve and maintain the health of their bones, joints, muscles and spine, at every age:
• Increasing physical activity and keeping a healthy weight can markedly reduce the risk of developing a musculoskeletal problem.
• For those with a musculoskeletal condition, lifestyle changes can substantially reduce the impact of the condition, at every stage of the disease.
Read more background on this page from the Arthritis Research UK website.
Arthritis Research UK Updates for July 2014
• Arthritis Research UK Manifesto: Our manifesto has now been published, and we are meeting MPs to ask them to become arthritis champions. So far we have a 100% success rate, with politicians really keen to engage.We will continue to meet with MPs and candidates at party conferences, before making the manifesto the theme of our parliamentary reception on 15 October. For more information please contact Michael: m.watson@arthritisresearchuk.org
• M-PROM – Second phase: We are delighted to announce that we are working in partnership with NHS England to co-fund the piloting of the M-PROM within the NHS. As people with musculoskeletal conditions are treated as inpatients, outpatients and in community settings, the work will seek to understand how the M-PROM can be used in these settings, by people with different musculoskeletal conditions, and the value brought by using it.This phase of the work will address clinical pathways for orthopaedic surgery, physiotherapy, and early inflammatory arthritis, and a fourth strand will look at the implementation of the M‑PROM across a whole health economy as part of commissioning. The work on the second phase will continue to be led by the research teams at Oxford University and the Arthritis Research UK Primary Care Centre at Keele. For more information please contact Einan e.snir@arthritisresearchuk.org
• Ongoing projects: Our report on care planning for people with musculoskeletal conditions is being finalised following external review; We are continuing to working with Imperial College London to develop the MSK calculator tool providing health planners with accurate and up-to-date musculoskeletal health data estimates of the number of people in England with osteoarthritis, rheumatoid arthritis, disabling back pain and high risk fragility fractures; We have commissioned an audit of the musculoskeletal content of Joint Strategic Needs Assessments (JSNAs) and Health and Wellbeing Strategies (HWBS) across England. Please let us know if you would like a more detailed update on these projects.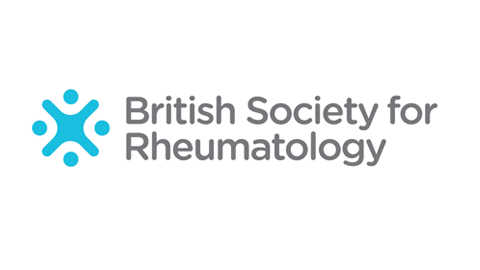 Sustainable Healthcare report & Health Committee
The British Society for Rheumatology shows support for the Sustainable Healthcare report
A new Sustainable Healthcare report led by the College of Medicine, with the support of the British Society for Rheumatology, was launched on Tuesday 17 June. Attended by BSR CEO Laura Guest, the launch took place at the House of Commons.
The report makes recommendations on how NHS care can be made more sustainable and help improve outcomes for people living with long-term conditions, including rheumatic conditions. You can read the report online.
- -
The British Society for Rheumatology supports Health Committee report to provide effective care to those with long-term conditions, including arthritis
BSR welcomes the Health Committee report 'Managing the care of people with long-term conditions' published earlier this month. The report comprehensively describes the need for widespread reform to enable high quality care planning for people with long-term conditions, such as arthritis, across all health settings including at home, in hospital and in specialist care.
The report follows a major inquiry in which BSR submitted evidence to the Health Committee. Here BSR recommended that services for rheumatology patients should be maintained across all settings and cannot simply be moved into the community. You can read more about BSR's thoughts on the report here.
- -
Early bird rate for the British Society for Rheumatology's Case-Based Conference ends next Friday
Remember to book by 1 August to ensure you save on your registration fee for the conference.
Our Autumn conference, which is taking place in Brighton from 27 - 28 November, offers you the opportunity to learn from world-leading experts through intimate case-based discussions. This year the topics we will cover are rheumatoid arthritis, crystal arthritis, psoriatic arthritis and vasculitis.
The case reports, which are presented by delegates with sessions chaired by world-leading experts, aim to provoke debate and discussion on the management of complex cases. Last year over 90% of delegates agreed that they would recommend the conference to a colleague and we sold out. Please book soon.
- -
Upcoming education events at the British Society for Rheumatology
The British Society for Rheumatology hosts a range of educational events throughout the year; our upcoming events for 2014 are below:
BSR Gout course
Date: 2 October 2014
Convenor: Dr Ed Roddy
Location: Keele, Staffordshire
Visit the website for more information and to book your place.
Foot and Ankle course
Dates: 9 - 10 October 2014
Convenor: Ms Lorraine Loughrey
Location: Leeds
Visit the website for more information and to book your place.
AHPs in Rheumatology: Core Course in Rheumatoid Arthritis
Dates: 5 - 6 November 2014
Convenor: Dr Sarah Ryan
Location: Keele Hall, Staffordshire
Visit the website for more information and to book your place.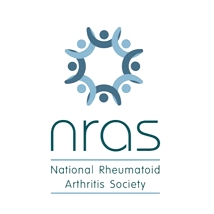 NRAS Welsh Network & Work and Pensions Report on ESA
Launch of NRAS Welsh Campaigns Network
NRAS has launched a Welsh Campaigns Network. The network consists of six Welsh Ambassadors from across the country who have been trained up to undertake campaigning work. The new recruits underwent a three-day training programme in Cardiff and Maidenhead in order to prepare for the role.
In addition to this, Welsh Ambassadors attended a 'Meet the Patients' constituents drop-in event in the Welsh Assembly in June to coincide with RA Awareness Week. The event was kindly sponsored by Chair of the Health and Social Care Committee, David Rees AM. The event was very successful and in total 19 Assembly Members attended.
Publication of the Work and Pensions Select Committee report on the Employment and Support Allowance (ESA)
NRAS, alongside several other charities, has been continuing to campaign on unfair treatment of people with progressive conditions within ESA. We undertook briefings with politicians and officials in the run up to the publication of the Work and Pensions Select Committee report on ESA.
NRAS case study material was cited in the main report and the Committee's recommendations endorsed three of our collective campaign asks: recommending that DWP changes its practice so that claimants with a prognosis of unlikely to return to work are allocated to the Support Group and not to the Work-Related Activity Group; calling for the number of reassessments for people with progressive conditions to be reduced; and pressing for assessors to have suitable and sufficient experience of progressive, fluctuating conditions.
RA Awareness Week 2014
We were blown away by the support we received in raising the profile of RA during this year's awareness week which took place on 16th – 22nd June. Thank you so much to our supporters for their efforts to make RA better understood by the general public, we can't make a difference without you! We received 78 pieces of media coverage and our poster was published in the Metro on the first day of the week. We had celebrity support from Claire King, Jenny Agutter, Jo Whiley, Craig Revel Horwood, Hazel O'Connor and political support from David Cameron, Nick Clegg and Ed Milliband.
The response to our social media activity was immense and this helped us reach out to thousands of people online. We had a successful group launch in Gloucester and a great turn out for The RAmble, our first walking event, in Worcester. Many of our supporters held information stands and raised awareness in their local area as well as fundraising through tea parties, rambles and even wing walking! We'll be showcasing all the amazing things they did during the week in our next magazine.
In collaboration with 2020health, a leading health social enterprise think tank, we published 'Invisible Disease: RA and Chronic Fatigue 2014', a survey of 1,954 people with Rheumatoid Arthritis (RA), to assess the impact of chronic fatigue on their capability for work, emotional and mental health as well as the overall experience of chronic fatigue caused by their RA. Thank you to those who took part in the research. You can read the report and find out more about the RA Awareness Week 2014 at www.nras.org.uk/RAweek.
JIA Service Launch
Last Saturday, 19th July, NRAS officially launched its new Juvenile Idiopathic Arthritis (JIA) service with 'Tea on the Beach' at the Heart of England Conference Centre in Warwickshire.
The day was an opportunity for children, teenagers and family members to attend a free event where they took part in all sorts of exciting activities and parents also had the opportunity to 'Ask the Professionals'.
There were sessions with health care professionals throughout the afternoon, including a talk by Clarissa Pilkington, the lead Paediatric Rheumatology Consultant at Great Ormond Street Hospital.
The children enjoyed games of football, cricket and rounders, whilst also being driven around the site on quad pods. Afternoon tea was served and families had the opportunity to meet other families and talk about life with JIA.
We will soon be launching a separate website specifically for JIA but in the meantime you can find out more at www.nras.org.uk/jia or contact jia@nras.org.uk.
NRAS Tandem Skydive back by popular demand!
Jumpers took to the skies in May to raise funds for NRAS, now by popular demand we have organised another jump which will take place on the 4th October at Hinton Airfield in Northampton. Our very own Mark, who works in Fundraising, is going to take part – would you like to join him?
We ask that you pledge to raise a minimum of £350 (this includes your jump fees of £220). We have a great fundraising pack full of ideas on how to raise sponsorship and we will of course be there on the day to make sure you reach the ground safely! We will even throw in an NRAS t-shirt for you to wear on the day.
If you would like to join us on the 4th or would like more information please email val@nras.org.uk or call Val on 01628 501547.
Tea Party fun for Summer
With the school holidays upon us and 6 weeks to keep the children entertained – what about organising a tea party for the children? Get them involved with making decorations, like bunting or paper chains. Have a day baking up some tasty treats and then have your play date, turning it into a Tea Party for all to enjoy, ( Mums included!!)
Have a good old fashioned Tea party, or for the younger ones get them to bring along their favourite Teddy for a Teddy Bears style picnic. For older children maybe some games or dress up as Pirates and Princess's!! Let you imagination take over and get the children involved with the organising and fundraising. There are lots of ways to make it a successful fundraiser and if you would like to find out more and get an NRAS Tea party fundraising pack please contact us by email Bronwen@nras.org.uk or visit our website to download a pack www.nras.org.uk.
Have a summer clear out and help raise money for NRAS!
You can order our freepost envelopes to recycle mobile phones, printer cartridges, jewellery, earrings, chains, and watches etc by emailing keren@nras.org.uk. It's a great chance to get rid of all those odd earrings and broken chains!
To donate any unwanted clothes simply register with Charity Eco System and then wait for a delivery of a bag within a few days. Fill the bag with any clothes you would like to donate, and they will collect it on any weekday you choose.
See how simple it is to raise money, help people with RA, conserve resources, save energy and protect the environment all in one go, and don't forget the spread the word!
For more information please email fundraising@nras.org.uk or call Keren on 01628 823524.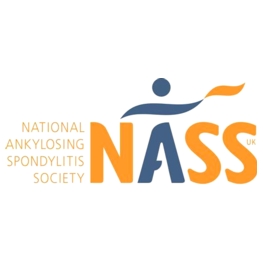 Don't Turn Your Back on It
In July, NASS have continued to work hard to raise awareness of ankylosing spondylitis.
Huw Irranca-Davies, MP, kindly shared his ankylosing spondylitis story with the Daily Mail. He hopes the story of his delayed diagnosis will encourage others to get their back pain checked out by their GP
The AbbVie Don't Turn Your Back on it campaign is a global campaign which aims to raise awareness among the general public of inflammatory back pain. It was successfully launched in Reading on Saturday 19 with the support of NASS and Dr Antoni Chan, consultant rheumatologist at the Royal Berkshire Hospital.
NASS are also working to provide more support to people who have just been diagnosed with ankylosing spondylitis with our AS and You roadshow.
AS & You events will be taking place around the UK over a course of several months.
Here are our first 6 scheduled events:
• Birmingham - 18 September 2014
• London - 6 October 2014
• Glasgow - 19 November 2014
• Portsmouth - 12 February 2015
• Chester - 12 March 2015
• Sunderland - 23 April 2015
Ghostbusters team up with Vasculitis UK at ComicCon
Being involved as a trustee of Vasculitis UK brings a diverse range of experiences. Vasculitis UK has fantastic fundraisers and fundraising support. This support comes in all forms; as well as all the wonderful fundraisers who take part in walks, marathons and cycling events, there are other more "unusual" events. We are sometimes asked to take part in these events and it has involved dressing as pirates for a nautically-themed charity ball, or as witch and wizard for a fundraising Halloween party. The most unusual was a recent invitation to attend the "Film and Comic Convention" in London - a very new and different experience for us.
In February of this year, very sadly, the actor Harold Ramis (best known as Dr Spengler in the 'Ghostbusters' 1980s series of films) lost his life to complications from Vasculitis. He had suffered with this awful disease for two years. "The Ghostbusters" still have a huge fan base in the UK, but those boys and girls who were fans in the 80s are now mature adults, creeping towards middle age, with more money in their pockets to indulge their fantasies and enthusiasms.
Apparently there are many Ghostbuster groups of enthusiasts around the UK. They all meet occasionally to relive the Ghostbuster experience, attending the various film and comic conventions held throughout the UK in the Spring and Summer, whilst supporting different charities at the same time.
Following Harold Ramis's death, the UK Ghostbuster enthusiasts tried desperately to find as much information as they could about vasculitis, a mysterious disease that not one of them had heard of before. Eventually they made contact with Vasculitis UK through the VUK website contact page.
We were then asked if Vasculitis UK could be their chosen charity for 2014/2015. They asked for collection buckets, promotional material and information leaflets to share at these conventions. The first convention was in the Spring of this year in Newcastle, followed by another in Milton Keynes. As the UK Ghostbusters have learned more about Vasculitis their eagerness to support people diagnosed with Vasculitis has grown too.
The most recent Film and Comic Convention Weekend was in London at the vast Earls Court Arena. John and I were invited to go and join the Ghostbusters at their stand and gain first-hand experience of visiting one of these conventions. We were joined by Jacqui Moran, another VUK trustee, who lives in London.
On arrival there was a long queue for tickets, fortunately in the lovely warm sunshine. It was very entertaining watching all the fanatical followers attending the convention, many dressed in their favourite fantasy character costumes - from "Star Wars" Storm Troopers and "Planet of the Apes" primates to Dr Spock, "Dr Who" and Alice in Wonderland look-alikes. Being "Oldies", I'm afraid the significance of many of the costumes was rather lost on us!
On entering Earls Court we could hardly believe our eyes. There were dozens of stands, all devoted to their own particular film or comic series. There were stands with celebrities signing books and comics, a stage where people could act-out their favourite character in front of an audience, and participation stands to have your photo taken with your favourite character.
We walked around in a daze, absolutely amazed and astounded by the variety and colourfulness of the stands, the enthusiasm of the people involved and the good humour and smiles on so many faces. 80,000 people had passed through the main entrance on the Saturday and on the Sunday almost the same number were expected to attend.
We were made very welcome by the Ghostbusters; it was fab to meet them all in person: girls and boys with an age range of around 30 to 40 years old! When we arrived at their stand they had already collected over £500 for VUK and had run out of leaflets and promotional material! We all chatted for a while and we met the founder of the group who informed us that they would like to make VUK their permanent official charity and support us in the foreseeable future.
Jacqui, John and myself came away from our new experience of attending the "Film and Comic Con" with smiles on our faces, having seen so many friendly people enjoying themselves. We made new friends and had the thought that this might not be the only Film and Comic Convention we will attend!
Story by Susan Mills
Click here to see the UK Ghostbusters with VUK at ComicCon.
Appointment of CEO to the BCA
AS you may be aware, Sue Wakefield, the BCA's Executive Director will be retiring in September following 20 year's service with the British Chiropractic Association.
Sue's successor, Satjit Singh has been appointed and will take up post on 21st July and work with Sue to ensure a good handover. Satjit is best know to us for his time as interim CEO at the GCC following the departure of Margaret Coats. He has extensive experience leading membership and regulatory bodies and was the outstanding candidate from the six shortlisted applicants who were interviewed for the position.
LUPUS Factsheets updated to Information Standard
This month LUPUS UK has finished reviewing and updating two of our factsheets, 'Lupus – Incidence within the Community' and 'Lupus and Associated Conditions'. Both of these leaflets have now been brought within the requirements of the Information Standard.
The two factsheets are available to view and download, along with the rest of the range at lupusuk.org.uk/factsheets1.
Alternatively, physical copies can be requested from LUPUS UK National Office.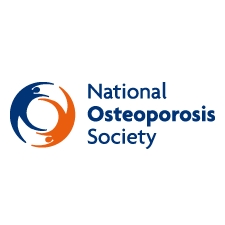 NOS Conference places and Free Osteoporosis Study
National Osteoporosis Society Conference 2014
The Osteoporosis Conference early bird deadline is Friday 29th August 2014.
Register now to take advantage of the discounted rates. www.nos.org.uk/conference
With expertise gained over 25 years, the Conference has evolved to offer a high-quality and diverse scientific programme of interest to clinicians, health professionals and basic scientists in the area of bone health.
We look forward to welcoming you to Birmingham ICC from 30 Nov – 02 Dec 2014.
FREE osteoporosis study session for health professionals
Date: Tuesday 9th September 2014
Time: 12:00 - 17:00
Venue: The Conference Room, The Clare Charity Centre (The Clare Foundation) Wycombe Road, Saunderton Buckinghamshire HP14 4HU
To view full programme and to register to attend go to: www.nos.org.uk/studydays
Osteoporosis and fragility fractures study session
Date: Monday 20th October 2014
Time: 12:30 - 17:30
Venue: The Sussex Exchange, Queensway, St Leonards on Sea, East Sussex TN38 9AG
To view full programme and to register to attend go to www.nos.org.uk/studydays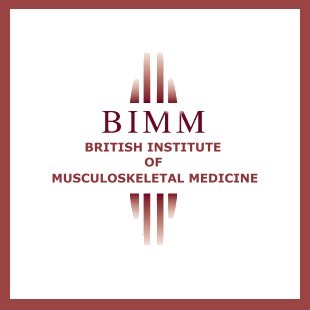 BIMM Diary 2014/15
Module 1 - Foundation Course
27th – 29th Sept
LCOM Boston Place London NW1 6QH
This module will cover the essentials of history taking and systematic physical examination of the musculoskeletal system. You will be introduced to the neurophysiology of pain and the relevance of the dysfunction model to understanding the modern epidemic of back pain. You will learn how to assess posture, gait and function and develop your manual skills in diagnosis of soft tissue dysfunction. Through understanding of joint mechanics and physiology you will begin to learn the principles of mobilisation and manipulation. Demonstration of diagnostic technique on clinic patients in later modules together with small group sessions will help you integrate this new knowledge and skills into your own practice.
Module 4 - The Thoracic Spine, Pelvis
8th – 10th Nov
LCOM Boston Place London NW1 6QH
This module will enable the student to treat thoracic spine and ribcage pain and dysfunction. Recognition of benign anterior chest wall pain and differentiation from 'red flags' is emphasised. Skills in teaching and practising optimal body use as a self help method for patients will be revisited through practical sessions. The difficult diagnoses of sacroiliac dysfunction and other pelvic syndromes with their management will be covered. A large part of this mid- course module will focus on revision of treatment techniques for the spine followed by an assessment of manual skills gained.
Module 7 - Pain Management & Cognitive Behavioural Therapy
29th Nov – 1st Dec
This module is designed to deepen students' understanding of the processes by which patients slide into chronicity and disability. Students will learn practical skills in interviewing and initiating change. This will include basic CBT and other ingredients of the pain management approach, namely graded exposure, pacing, coping strategies, and problem solving. The armamentarium of the Pain Clinic approach will be explored and explained, ranging from pharmacotherapy to invasive techniques. Particular attention will be paid to the use of acupuncture, intramuscular stimulation and TENS. Further time will be allocated for case history presentations and discussion of problem patients.
BIMM Winter Symposium – "Circle of Shame: non-specific back pain"
6th December 2014
Holiday Inn, Stratford City, London
While fortunately this condition often resolves without or despite treatment, it can blight many lives, sinking the hearts of sufferers and those trying to help them. 35 years ago Prof A L Cochrane said: "The most fundamental problem is uncertainty about the nature of back pain, of how the complaint arises, and of the significance of various attributes that may be associated with it." and this official report felt unable to recommend any current treatment: it could only advocate "sustained investment in clinical and basic research studies directed at unravelling these problems."
That this has not occurred is to the shame of those entrusted with the research and development of the healthcare of nations and we are complicit. In the consulting room we feel shame that we still have no coherent diagnosis to offer the majority of sufferers. However, while we can only tinker with the factors modifying suffering, we can walk with our patients to mitigate the shame many of them feel that they cannot fulfil their role as a whole person in society. Those who recognise this desperation and profit from it with spurious treatment do not however feel shame.
Into this Circle of Shame - a sombre ring dance of politicians, research scientists, health professionals, profiteers and the people afflicted – we hope to shine some light and perhaps recognise hopeful rays coming from the end of several tunnels. This meeting will try to raise the tempo and spirit of the dance somewhat by bringing together real researchers currently working: to understand spinal pain generation at its origins; tap into to the experience of those we hope to help; consider data on effective treatment that has yet to filter down into NICE guidelines or Cochrane reviews but is already posing questions that should change the scenery and the maps of our treatment pathways. Workshops will treat patient handling as a martial art and empower the audience with arcane knowledge only transmissible by being there.
Module 5 – Ergonomics, the Upper Limb
31st Feb – 2nd Mar
Module 5 focuses on acute and chronic disease and dysfunction affecting this region. There are three days starting with the shoulder on day 1 and progressing on to the elbow and hand and wrist on subsequent days. The teaching begins with an anatomy refresher followed by teaching methodical history taking and examination. The module as with most BIMM modules is multidisciplinary. In addition to the core teaching from the module lead and other musculoskeletal physicians included are sessions with an ergonomics expert, a physiotherapist specialising in rehabilitation and a talk from an upper limb surgeon. There will be some teaching on joint injections (Although this is not specifically an injection course) and other simple treatments and an introductory ultrasound session. At the end of the module students should feel more confident at diagnosing upper limb problems, recognising which problems need referral and develop some basic treatment skills. There is not time to teach joint injection skills in detail and participants are advised to book for the injection RoadShow run by BIMM.
Module 8 – Occupational Medicine, Exercise Prescription and the Integrated Approach
21st – 23rd Feb
The last module focuses on two important issues; the obstacles to patients returning to work and the various methods of rehabilitation. Psychosocial and other factors influencing sickness absence (the 'black flags') will be explored with occupational health experts. The role of vocational counselling, functional rehabilitation and the clinician's role in liaison with all the relevant members of the team will be emphasised. The various types of exercise rehabilitation including cardiovascular conditioning, core stability, Mackenzie's, Pilates will be demonstrated and taught to give students a thorough understanding of the most efficacious aspects of physiotherapy and their application. This final module will concentrate on integrating all the facets of the course so that the doctor can apply a multimodal approach in management of his/her patients.
Information and booking forms available from www.bimm.org or email info@bimm.org.uk


The Benefits of Work on Health
and Wellbeing
Arthritis Care Scotland's Joint Working Project coordinator Maureen McAllister was part of a working group to develop a training resource which promotes the benefits of work on health and wellbeing
'Just The Job', a new animation launched by NHS Education, highlights the important relationship between work and health and wellbeing.
The animation, sponsored by the Scottish Government, is relevant to a diverse range of staff in NHS Scotland, the third sector (not for profit, non-governmental) and other settings. It explains in a nutshell the links between work, health and wellbeing, encourages everyone to be proactive in supporting people with health conditions to remain in, return to or move towards working whenever possible.
While work may not always seem like an obvious source of health and wellbeing, it can be. We know that the longer someone is off work, the harder it becomes to go back, but not so many people know that actually being out of work can affect people's physical and mental health. That's why it is important staff ask how a person's health condition is affecting their ability to work and address this health inequality.
Michael Matheson, Minister for Public Health, explains:
"Evidence shows that regular and meaningful occupation, including paid work, is vital for good health and wellbeing. Scotland has already taken significant steps towards addressing this through a number of initiatives including the Health Works Strategy. This animation is an innovative way of spreading the word still further. It sends a simple and easy to understand message to all who view it and it is relevant to staff in all agencies as well as the general public."
To maximise the reach of the animation, NHS Education for Scotland partnered with Arthritis Care Scotland, The ALLIANCE, Work4ME, Scottish Government, Scottish Centre for Healthy Working Lives, NHS Ayrshire and Arran and Department for Work & Pensions.
See more at: arthritiscarescotland.org/good-talk-about-work
To watch the animation (under 3 minutes long) visit: www.JustTheJob.knowledge.scot.nhs.uk
Alternatively you can watch it on Youtube.



Edgar Stene Prize 2015 Launch
On behalf of Diana Skingle, Chair of the EULAR Standing Committee of People with Arthritis/Rheumatism in Europe (PARE) and Marios Kouloumas, EULAR Vice President, representing PARE, as well as of the Edgar Stene Prize Jury, we are delighted to send you the call for entries for the Edgar Stene Prize 2015!
As in the previous years we are delighted to accept the national winning essays in their native language to the EULAR secretariat, and we will take care of translating the essays into English.
The topic is:
"Taking control of my life: working together with health professionals to achieve my personal goals"
Please read the Invitational Letter for more details, and refer to the rules of the Edgar Stene Prize.
We also continue to ask you to submit to us in advance information regarding the winning entries in order that we have enough time to develop any material for the booklet.
Please have a look at the deadlines and entry rules mentioned in the respective documents. If you should have any questions please do not hesitate to contact us here.
Thank you for your support and for promoting the Stene Prize widely in your countries and communities!
We look forward to receiving many inspiring and encouraging essays from all over Europe!

Is the UK Fit for Work?
Confronting the challenge of UK workforce health
The UK's population is living and working longer. But these increased working years are not necessarily ones of good health.
Research shows that around 17 million people of working-age – roughly half of the workforce – will have at least one long-term health condition by 2030. Already the annual costs of sickness absence and worklessness associated with ill health are over £100 billion in the UK. Action is urgently needed.
The Fit For Work UK coalition believes that all parties must respond to this challenge and make health and work a priority. Improving the health and workability of our nation will unlock benefits for individuals and for the wider economy.
View and download the report.
NHS Procurement Atlas of Variation
The NHS Procurement Atlas of Variation shows differences in the amount hospitals pay for everyday items including catheters, gloves and needles. The Atlas aims to help hospitals compare prices and identify where they need to drive down costs, so they can invest instead in frontline care.
You can read more Atlases of Variation on the Right Care website.
Better Care Fund?
Better read the small print
"While sharing resources across the NHS and local government is a step in the right direction, expectations of what the Better Care Fund could achieve, and how quickly, seemed heroic. The £3.8 billion fund is not new money, the national conditions for its use were stringent and plans had to be assembled very quickly, with insufficient time to engage properly with acute providers whose buy-in is essential for the plans to work.
"What began as a well-intentioned agreement between the Department of Health, NHS England and the Local Government Association is fast becoming a Faustian pact – the devil truly will be in the detail of the revised guidance that we haven't yet had sight of."
Article by Kingsfund's Richard Humphries, Assistant Director, Policy.
Read the article on the Kingsfund website.


In the red? The state of the NHS' finances - an analysis of NHS expenditure between 2010 and 2014 – Nuffield Trust
This report looks at how the finances of the hospitals and commissioning groups that make up the NHS in England have held up under austerity. It finds that, after holding up well under austerity since 2010, the NHS' finances are starting to come under severe financial pressure.
Better care for older people – General Medical Council
This online resource aims to support doctors in their day-to-day care of older patients. The resource gives practical advice, including from leading clinicians, on how to put older patients first and use GMC guidance to handle their clinical, emotional and psychological needs. It contains a mixture of guidance, case studies, scenarios, articles and tips to prepare doctors for caring for the growing number of older patients.
NHS system must change to support care planning for long-term conditions
– Health Select Committee
Report on a major inquiry into managing the care of people with long-term conditions.
Frail need joint health and care budget, says NHS boss – BBC News
Vulnerable patients should be offered their own personal health and care budgets, the NHS England boss says.
Better care of older people starts with communication and integration – John Young
– NHS England
Geriatrician and National Clinical Director for the Frail Elderly and Integration explores how to improve care for older people.
Improving NHS care by engaging staff and devolving decision-making – The King's Fund
An independent review for the government has concluded that more NHS organisations should be encouraged to become public service mutuals. The review, led by Chris Ham, Chief Executive of The King's Fund, found compelling evidence that NHS organisations with high levels of staff engagement – where staff are strongly committed to their work and involved in decision-making – deliver better quality care.
Some growing pains never go away – The Daily Telegraph
Growing pains some people experience as children can turn into osteoarthritis in later life if not properly treated, a new study has found. Growing pains 'first sign' of arthritis (p2)


NOS Conference 2014 Conference early bird deadline 29 August 2014
FREE osteoporosis study session for health professionals 09 September 2014
Policy Leads & all Stakeholders, Arthritis Care 09 September 2014
AS & You Roadshow event with NASS, Birmingham 18 September 2014
NRAS Annual Conference, Cleckheaton, West Yorkshire 19 September 2014
BAcC Conference 26-28 Sept 2014
BIMM Module 1 – Foundation Course, LCOM Boston Place London 27–29 Sept 2014
BSR Gout course, Keele, Staffordshire 02 October 2014
NRAS Tandem Skydive, Hinton Airfield, Northampton 04 October 2014
AS & You Roadshow event with NASS, London 06 October 2014
CEO Meeting, British Orthopaedic Association Date TBC
Foot and Ankle course, Leeds 9–10 October 2014
BJD International Summit, Royal College of Surgeons, London 12-13 October 2014
ARMA Board Meeting Date TBC
Osteoporosis and fragility fractures study session 20 October 2014
Policy Leads, British Orthopaedic Association 21 October 2014
AHPs in Rheumatology: Core Course in Rheumatoid Arthritis
Keele Hall, Staffs 5–6 November 2014
BIMM Module 4 – The Thoracic Spine, Pelvis 8–10 November 2014
AS & You Roadshow event with NASS, Glasgow 19 November 2014
BSR Autumn Conference, Brighton 27-28 November 2014
BIMM Module 7 – Pain Management
& Cognitive Behavioural Therapy 29 Nov – 1st Dec 2014
National Osteoporosis Society Conference 30 November 2014
Policy Leads and Gold Stakeholders,
British Orthopaedic Association 02 December 2014
BIMM Winter Symposium –
"Circle of Shame: non-specific back pain" 06 December 2014
Edgar Stene Prize closes to entries 31 December 2014

To see previous issues of the newsletter, click here.
Please starting thinking about sending your items for inclusion in our next
ARMA newsletter