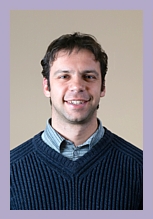 Dear all,
There is a Zen saying which goes:
When I began, mountains were mountains and rivers were rivers; when I delved deeply, mountains were no longer mountains and rivers were no longer rivers; and when I had finished, mountains were again mountains and rivers again rivers.
Despite not practicing either Zen or Buddhism, I do believe that the process of understanding, or journey, which is described here is true in many ways and in many walks of life: in other words, that seeing things clearly often involves going through a disruptive process of "focusing in" and being prepared to look at things differently – in a way that is not dissimilar to the "transformative change" which most of us have heard mentioned numerous times. I will come back to this further down.
Firstly though, I am delighted to welcome Lynn Levy to the ARMA office, as Sarah Wright's maternity cover. Lynn is a very experienced professional with particular expertise in communications, marketing and PR, and will be a real asset to ARMA during the 9 months that we will need to do without Sarah's own excellent skills and unique experience of ARMA. Lynn's first week will be Sarah's last, i.e. the week of the 14th of July.
I'm sure you will all join me in welcoming Lynn and wishing Sarah all the best as she prepares to become a mother for the second time; those of you who will be attending our AGM on the 8th of July will be able to do so in person.
Speaking of the AGM, we are fortunate to have another excellent external speaker this year in the form of Prof. Sir Muir Gray, whose credentials are too many to list but who is perhaps best described as an all-round healthcare expert and NHS thought leader. I hope many of you will be able to attend.
Sir Muir's talk will be particularly relevant for our MSK clinical networks project, which has entered a new stage of delivering networks on the ground. We are determined to move in the next few months into the delivery phase of getting the 5 National Working Groups plus some local clinical networks off the ground, as this will then help others to realise the real value of local networks and enable them to spread to other parts of the country. As mentioned in recent ARMA meetings and in the latest "Next Steps" document, the NHS Confederation has identified the ARMA project and the development of MSK clinical networks in England as a strategic priority, which means that they will be actively working in partnership with us to take the work which we have done so far to the next stage. We have already taken the first step in this process, last week, in the form of a small targeted workshop, jointly run by the NHS Confederation and ARMA, with selected Clinical Commissioning Groups and one Academic Health Science Network who could effectively be our "frontrunners" over the coming months. The NHS Confederation would also like to convene one or more larger meetings to build on this in the Autumn. It is important to emphasise that this is but the first step in a long process which continues to be very much one of organic development, and that we will continue to take this forward very much with the active input and involvement of the ARMA membership. …In other words, focusing in, so that we may focus out.
At the same time, as mentioned, we will be assisting Prof. Peter Kay in pulling together 5 National Working Groups on each of the priority areas of: workforce; integrated community-based care; metrics/outcome measures; patient involvement; and Fracture Liaison Services (which already has a dedicated group of experts).
You will notice a new section in the monthly newsletter, consisting of a selection of weblinks to media articles which have been published over the past month and which may be of interest to you. It is by no means comprehensive and we have tried to keep the number fairly short. Do let us know if you find this a useful addition to our newsletter.
Finally, I want to once again highlight our General Election Manifesto, which we have shared with key external contacts including MPs, and the Programme and Registration form for the MSK World Summit in October, both of which are on our website: please do have a look if you have not done so already. In particular, please do help us disseminate and raise awareness of our Manifesto, as an expression of our shared vision for MSK and a shared resource for our whole community. You can do this via email and in person with your contacts, or via Twitter (thanks to those who have retweeted my tweet about the Manifesto: I know who you are!).
…And while on the subject of social media, those of you on Twitter might also like to follow the new account set up by Prof. Peter Kay, as a shared space for us all: @MSKCommunity
Guest Blog - On being a bit short for your weight

by Judi Rhys, Chief Executive of Arthritis Care
I recently attended a plenary session at the European Federation of National Associations of Orthopaedics and Traumatology Congress. The presentations were concerned with the 'global musculoskeletal challenge' and the 'imminent avalanche of demand' ahead. Many of the speakers referred to the rise in worldwide obesity and the link between obesity and osteoarthritis. A review of research in this area suggests an obese person is 14 times more likely to develop knee osteoarthritis, compared with a person of normal weight. And while we know that obesity is a risk factor for a number of conditions, it confers an increased chance of developing osteoarthritis of the knee four times greater than the risk associated with high blood pressure or type-2 diabetes.
But we also know that many people with osteoarthritis struggle to lose weight and maintain that weight loss. Initiating and supporting behaviour change is a real challenge, as I well know from my earlier career in public health. Simple exhortations from health professionals to lose weight are largely ineffective and blaming individuals for not achieving weight loss is inappropriate. Many factors combine together to affect health behaviours and we know that the context of people's lives determines both behaviours and attitudes towards health.
For example, where people live, their income and social status, education, employment, social support networks, genetics, access to health services and gender are all factors that impact on health and many of these are clearly outside of an individual's direct control. The Kings Fund suggests that some people living in a deprived area will have multiple health problems ten to fifteen years earlier than people in affluent areas – a stark reminder of the inextricable link between health and wealth.
So, what does this mean for those of us concerned with preventing the avalanche, when more than sixty per cent of the population have a negative or fatalistic attitude towards their own health? A review of the evidence carried out by The Health Foundation suggests that in order to change behaviour, people need to want to change. When people are involved in decision making about their health behaviours successful outcomes are more likely. Approaches that empower and activate people so that they feel more confident about change are more likely to result in altered health behaviour, and there is strong evidence that improved self-efficacy is associated with better clinical outcomes.
Approaches that include motivational interviewing by telephone or in person, group or individual education programmes with an active component, coaching with proactive goal-setting and follow-up sessions to review progress, and programmes based on psychological and emotional support that acknowledge people's stages of change have all been shown to be effective.
My mother in law, many years ago, while awaiting her third hip replacement, was told by her orthopaedic surgeon that she was 'a bit short for her weight'. Needless to say, as an intervention, this was not particularly successful in achieving behaviour change. Indeed, I recall her feelings of shame and self-blame at her predicament.
If we are serious about tackling this issue, then we need to do much more to ensure that the attitudes and skills of healthcare providers are those that encourage people to feel engaged and supported, while also continuing to invest in research to help us understand the factors that improve self-efficacy and motivation to adopt healthy behaviours.
The Bone and Joint Decade World Summit, to be held this October, in partnership with ARMA, will provide further opportunity to discuss and debate this topic.

Members' News and
Resources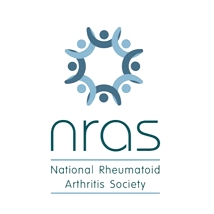 NRAS Invisible Disease Report
& RA services
RA Awareness Week 2014
Thank you to all who took part in our Invisible Disease campaign for this year's Rheumatoid Arthritis Awareness Week, in which we asked our supporters to make RA visible! We had a great response to our social media activity and calls to action to get the word out about RA in the local community. Our first walking event, The RAmble also saw 100 people come together in Spetchley Park, Worcester to raise awareness and funds for people living with rheumatoid arthritis. It's not too late to get involved, find out more at www.nras.org.uk/RAweek
Launch of new report, Invisible Disease: Rheumatoid Arthritis and Chronic Fatigue
To coincide with this year's RA Awareness Week, NRAS in collaboration with 2020health, a leading health social enterprise think tank, announced last week the results from Invisible Disease: RA and Chronic Fatigue 2014, a survey of 1,954 people with Rheumatoid Arthritis (RA), to assess the impact of chronic fatigue on their capability for work, emotional and mental health as well as the overall experience of chronic fatigue caused by their RA.
Of concern are the survey's findings, which show that there is a significant lack of awareness of fatigue as a serious symptom of RA amongst the public.
Chronic fatigue also has a significant impact on capability for work, the survey finds. 50% of respondents of working age said that they were unemployed. 71% of working age unemployed respondents said fatigue had contributed to their inability to work.
Read more on Fatigue here.
Site visit with member of the Health and Sport Committee, Nanette Milne MSP
To mark national RA Awareness Week in Scotland, NRAS organised a site visit to Aberdeen rheumatology service with Nanette Milne MSP, a member of the Health and Sport Committee, to discuss challenges concerning Scottish RA services and the findings of the new chronic fatigue report. Nanette was met by members of the NRAS government affairs team, Chair of NRAS Scottish Campaigns Network, Sheila MacLeod and top clinicians from NHS Grampian. Following the event, Nanette pledged to undertake a range of follow-up activity.
Constituent drop-in session with Assembly Members
To coincide with the launch of national RA Awareness Week in Wales, NRAS held a constituents' drop-in session in the National Assembly for Wales to talk about the quality of local RA services and the need to review the Welsh MSK Directives. The event was sponsored by Chair of the Health and Social Care Committee, David Rees AM. Around 20 AMs attended the event from all sides of the political spectrum and following the event several attendees pledged to table questions about RA services in Wales.
JIA-at-NRAS
JIA-at-NRAS is part of the National Rheumatoid Arthritis Society. This year we are launching our new service to raise awareness of Juvenile Idiopathic Arthritis (JIA) and to work closely with health professionals and other charities to ensure we are all striving towards the same goal: ' a better life for young people living with JIA'. We shall be campaigning at government every in each of the four nations in the UK to ensure that the needs of families, children and young people affected by JIA are understood and prioritised. We are launching this new service on 19th July 2014 at The Heart of England Conference Centre in Fillongley, Coventry. This is a great opportunity for families to meet us and have a fun afternoon, relax, network and talk to the health professionals coming along. For full details of the event contact maria@nras.org.uk
Run for NRAS
At last the weather has improved, the evenings are longer, it's sunny, an ideal time to go out for a run. Why not set yourself a goal and run for NRAS in this year's Great North Run on the 7th September. We have a few remaining places to fill in the world's greatest half marathon. With a fantastic atmosphere and crowds cheering you throughout, this is the run to take on!
NRAS will support you every step of the way with:
• a training programme
• a fundraising pack full of useful information on raising sponsorship
• an NRAS running vest
• regular contact from our events team
• a huge pat on the back from our events team at the end of the race!
However we can help we will to make sure you have a great day and one you will remember for a very long time.
If running isn't your forte do you have a friend who might like to join 'Team NRAS' and help us to raise much needed funds? Have you already gained a place in the race and if so would you consider joining our team and running for us? To find out more information or to sign up, contact val@nras.org.uk or call 01628 501547.
It's Tea Party Time!
The Wimbledon Tennis Championships have finally arrived which makes it an ideal time to invite friends to an NRAS Tea Party. Our tea party leaflet is full of great ideas and has a couple of delicious recipes for you to try – making now the ideal time to sign up! You might like to theme your day to include the tennis, strawberries and cream, a glass of Pimms (or two) – what could be better! Whatever your theme there is always time for tea and cake! For more information on our tea parties please contact Fundraising@nras.org.uk or visit our website at www.nras.org.uk/teaparty to download a tea party pack.
New NASS Chairman, TNF guideline review and 2020Health
NASS had a very successful Members' Day on Saturday 21 June. The afternoon practical sessions which gave Members tasters of Tai Chi , Nordic Walking and Essential Daily Stretches went down particularly well.
NASS Members have elected a new Chairman, Mr Raj Mahapatra
Raj was diagnosed with AS over 20 years ago and in recent years has been an active fundraiser for NASS through his ultra distance challenges. Professionally he has been a lawyer in both the UK and the US and now enjoys working at board level with a variety of different companies, from PR and film through to an international social impact project in Africa.
Give Us Your Views
NICE are reviewing the anti TNF guidelines for ankylosing spondylitis and NASS are asking anyone who lives in England and has axial spondyloarthritis or ankylosing spondylitis to give us their views so we can include them in our submission. ARMA Members may be interested to hear that NICE have now produced a new proforma for MTA submissions from patient organisations. Click through to nass.co.uk/news/give-us-your-views/ to add your views on the guidelines.
2020Health Research
A new report from 2020Health 'Ankylosing Spondylitis: Hard to say, hard to see; time to hear' has been produced. The report focuses on:
• Application of recommended standards and best practice
• Need to increase the participation and responsibility of patients, professionals and policy makers in AS care and treatment
• Need to improve rates of diagnosis
• Patients are supported with appropriate long-term care and treatment
Huw Irranca-Davies MP, whose personal story is detailed in the report, says that he wants "the Government to help other people with AS, now and in the future, to get the best care so that they can stay active and in work for longer, affording them a good quality of life. That is why I welcome this report by 2020health as it aims to not only raise awareness of AS but also rates of diagnosis and the quality of long term care and treatment patients receive."
Read more here, or download the report.
BSR's Simple Tasks campaign
BSR highlights the disabling effects of rheumatoid arthritis, which mean patients need six times more sickness absence than average
The life-changing and debilitating symptoms of rheumatoid arthritis mean patients need over six times more sickness leave than average. With three-quarters of rheumatoid arthritis cases diagnosed in people of working age and almost 700,000 cases in total, it is a major cause of sickness absence and unemployment estimated to cost the economy £1.8 billion every year.
The Simple Tasks campaign from the British Society for Rheumatology aims to increase awareness of rheumatic conditions, highlighting the significant effects of conditions such as rheumatoid arthritis on working people's lives during rheumatoid arthritis awareness week (running 16-22 June). Rheumatic conditions are excruciatingly painful and debilitating and can lead to deformities so severe that simple tasks are impossible for those affected.
The average rheumatoid arthritis patient takes 40 days off due to illness every year. As a result of their symptoms one in seven give up work within a year of diagnosis. Paula Savage began developing rheumatoid arthritis when she was just 25 years old and left her job as a secretary because the pain and swelling in her wrists, fingers and shoulders made her job impossible.
Speaking about people's perceptions of rheumatoid arthritis, Paula said: "People believe that only the elderly get arthritis and have no understanding of how different types of autoimmune diseases affect people. My friends couldn't understand why it would stop me from being able to cook or wear high heels, it has taken time for them to realise that some people suffer with invisible disabilities."
There are 20,000 new cases of rheumatoid arthritis diagnosed each year. It is a long-term chronic condition caused by the immune system attacking the lining of the joints, which results in damage and swelling of the joints.
Currently there is no known cure for the condition, however treatment within the first 12 weeks of the disease (the 'window of opportunity') can prevent damage to joints and other organs, improve long-term function, and increase the chances of achieving remission. For this reason it is key that rheumatoid arthritis is understood and those with potential symptoms know the importance of visiting their GP as soon as possible.
The Simple Tasks campaign aims to ensure more people are treated in the 'window of opportunity' by calling for appropriate, timely referrals and policies that enable access to rheumatologists and by increasing understanding of the importance of the rheumatology practice.
Professor Simon Bowman, President of the British Society for Rheumatology, said: "The Simple Tasks campaign is to emphasise that these diseases are significant, that they do lead to major effects on real people's lives and they are common and important. I hope that by highlighting rheumatoid arthritis this week people will begin to understand how this disease can have significant effects on young people in the prime of their lives."
You can find out more about Simple Tasks and how to support the campaign at www.simpletasks.org.uk.
Myositis UK AGM and Conference
The Myositis UK AGM and Conference will be held on Sunday 6th July at the Oxford Belfry. The conference is free to members of the charity but registration is required by Thursday 3rd July for final numbers. The conference is for persons with Dermatomyositis, Polymyositis, Juvenile Dermatomyositis and Inclusion Body Myositis although doctors, nurses, physios, OTs and others with an interest in Myositis are welcome.
The full day will involve research updates, an open session as well as time to meet with others. Speakers for the day include Dr Patrick Gordon, Dr Hector Chinoy, Dr Matt Parton, and Dr Kiran Nistala as well as supporting nurses and physiotherapists.
For further details please email Paula Jordan msgsecretary@yahoo.co.uk
'RA Unspoken' website
& AC's new Director of Policy
Arthritis Care have teamed up with Roche and Chugai Pharma UK to launch 'RA Unspoken' website, an exciting campaign aimed at helping people with rheumatoid arthritis (RA) having treatment difficulties. RA Unspoken offers a downloadable diary to help people with RA record their treatment issues and a list of questions that frequently go 'Unspoken'.
AC's new Director of Policy, Communication and Information post has been accepted by Dr Matthew Sowemimo. Matthew started work on 23rd June. Previously, Matthew worked at The Cystic Fibrosis Trust where he was Director of Policy and Communications.
Physiotherapy Works for Social Care
Physiotherapy Works for Social Care is the latest in the Chartered Society of Physiotherapy's series of physiotherapy works documents. This publication highlights the role of physiotherapy in social care settings in all four countries of the UK. It makes the case for how physiotherapy can deliver cost effective change to more integrated, coordinated and effective community services, focused on prevention, early intervention and rehabilitation, all of which enable people to live well for longer with reduced need for care and support.
Launches of the new physiotherapy works document have already taken place in Northern Ireland, Scotland and Wales, whilst the England launch will take place at the House of Commons on 9 July. The full report is available here.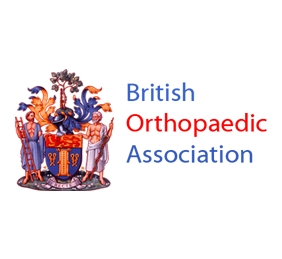 Chavasse Report
& Bone Cement in the media
An independent report, written by Professor Tim Briggs, President of the British Orthopaedic Association, is to be launched on 1st July, calling for a shift in improving armed forces and veteran care whilst raising rehabilitation standards for all NHS patients. The Chavasse Report highlights the need to ensure better and greater continuity of care for those people severely wounded in action or suffering life changing limb or back infirmity as a consequence of their military service. Inspired by Captain Noel Chavasse VC and Bar in 1917, Professor Briggs has written the Chavasse Report to 'provide a comprehensive, fast-tracked, high quality orthopaedic trauma service for all armed forces personnel through an enhanced partnership between the Armed Forces and the NHS'. The report has already generated considerable media coverage, including the Sunday Times and Daily Telegraph. More information on the Chavasse Report can be found on the BOA website.
All ARMA members would be welcome at the launch event at 9am on 1st July at the Royal College of Surgeons. Anyone interested should Emma Graham at the BOA for further details: e.graham@boa.ac.uk
Bone cement media coverage
ARMA members may have been aware of media coverage regarding use of bone cement in hip replacement surgery following a hip fracture, which has caused some patients to become concerned. The British Orthopaedic Association, British Hip Society and Orthopaedic Trauma Society have produced a position statement for surgeons and patients, available online at: BOA on bone cement use.
Lupus Information Day Presentations
We have now made video footage of all the presentations from the London Lupus Information Day on May 17th 2014 available to view on the LUPUS UK website. Just go to lupusuk.org.uk/videos/london-info-day
On Friday 28th and Saturday 29th June 2014, LUPUS UK is running a Contact Training Course for 20 volunteers. Some of the people are existing volunteers refreshing their training, whilst others are brand new and will be joining our network of telephone Contacts throughout the UK. LUPUS UK Contacts are there for other people with lupus to call and talk to for support, a full list of numbers is printed in the back of each issue of our News & Views magazine which is sent to all of our members.
Update from the British Acupuncture Council
BAcC Conference – 26-8th September
See the Conference page for details.
HRH Prince Charles has agreed to send a message to open this conference. The conference dinner is an occasion where BAcC fellowships are awarded for those who have contributed to the profession.
BAcC Response to Welsh public health white paper consultation
The BAcC is concerned by the implications of the Welsh Assembly white paper. BAcC met with the Public Health official responsible to personally state our concerns on behalf of members.
NHS workshop - July, London
We are hosting a workshop for members with speakers from a London clinical commissioning group and members working in the NHS.
MP briefing pack
BAcC has produced a briefing pack for members to contact their MPs raising concerns about CAP/ASA and also state our wishes for political party manifestos
Twitter
Look out for #acupuncturehour which occurs on Twitter 7.30pm-8.30pm every Monday
World Scleroderma Day
Education Event
Jointly hosted by The Scleroderma Society and the Raynaud's and Scleroderma Association
You are invited to join us at the Bath Royal Hospital for Rheumatic Diseases for this free informative event focusing on Raynaud's and Scleroderma. The day is for both patients (morning session) and clinicians (afternoon session).
To find out more and reserve your place visit the WSD Celebration page.
Scleroderma Conference
19th July 2014
You are invited to attend the Scleroderma Society's Annual Conference at the Royal Free Hospital. This free event open to supporters, patients and clinicians will focus on 'Therapies'.
Consultant Rheumatologists Professor Chris Denton and Doctor Voon Ong, Professor of Clinical Rheumatology Jaap Van Lar and Consultant Nurse Rheumatologist Sue Brown will be speaking about the current and future treatments.
Visit Annual Conference Reservation page to find out more.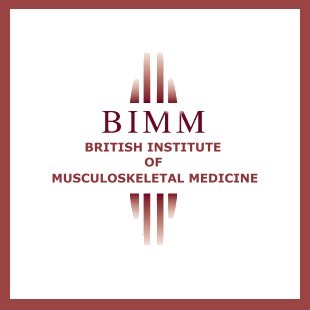 BIMM Modules for 2014
Module 6 - Sports and Exercise Medicine, the Lower Limb
12th – 14th July
LCOM Boston Place London NW1 6QH
The course is a general introduction to sports medicine. With reference to lower limb injury and overuse syndromes the student will learn about the wider range of diagnostic possibilities encountered in the sports medicine clinic and their management. The hip, knee, ankle and foot will be covered comprehensively in terms of anatomy, function, clinical presentations, medical and surgical management.
Module 1 - Foundation Course
27th – 29th Sept
LCOM Boston Place London NW1 6QH
This module will cover the essentials of history taking and systematic physical examination of the musculoskeletal system. You will be introduced to the neurophysiology of pain and the relevance of the dysfunction model to understanding the modern epidemic of back pain. You will learn how to assess posture, gait and function and develop your manual skills in diagnosis of soft tissue dysfunction. Through understanding of joint mechanics and physiology you will begin to learn the principles of mobilisation and manipulation. Demonstration of diagnostic technique on clinic patients in later modules together with small group sessions will help you integrate this new knowledge and skills into your own practice.
Module 4 - The Thoracic Spine, Pelvis
8th – 10th Nov
LCOM Boston Place London NW1 6QH
This module will enable the student to treat thoracic spine and ribcage pain and dysfunction. Recognition of benign anterior chest wall pain and differentiation from 'red flags' is emphasised. Skills in teaching and practising optimal body use as a self help method for patients will be revisited through practical sessions. The difficult diagnoses of sacroiliac dysfunction, and other pelvic syndromes with their management will be covered. A large part of this mid- course module will focus on revision of treatment techniques for the spine followed by an assessment of manual skills gained.
Module 7 – Pain Management & Cognitive Behavioural Therapy
29th Nov – 1st Dec

This module is designed to deepen students' understanding of the processes by which patients slide into chronicity and disability. Students will learn practical skills in interviewing and initiating change. This will include basic CBT and other ingredients of the pain management approach, namely graded exposure, pacing, coping strategies, and problem solving. The armamentarium of the Pain Clinic approach will be explored and explained, ranging from pharmacotherapy to invasive techniques. Particular attention will be paid to the use of acupuncture, intramuscular stimulation and TENS. Further time will be allocated for case history presentations and discussion of problem patients.
BIMM Winter Symposium – "Circle of Shame – non specific back pain"
6th December
Holiday Inn, Stratford City, London
All information and booking forms available from www.bimm.org or email info@bimm.org.uk

PSALV with CPGroup and HIS
On June 11th, PSALV attended the psoriasis/PSA Cross Party Group as usual, convened by Dave Thompson, MSP.
The SKIN CAMPAIGN Scotland has asked that this CPG be expanded into an "all skin" CP group. Negotiations are ongoing.
NHS Health Improvement Scotland, HIS will update us later in the summer regarding proposed work on mandatory psoriasis/PsA indicators. This, of course, follows the SIGN 121 Guidelines – which apply in Scotland – concerning treatment of PsA /psoriasis. SIGN guidelines are evidence-based.
ARMA Scotland is working on an agenda relevant to Scottish Government policy and Rheumatology issues for people in Scotland.


New Report from the Sustainable Healthcare Steering Group
Patient, manager, expert: individual.
Improving the sustainability of the healthcare system by removing barriers for people with long-term conditions
This report from the Sustainable Healthcare Steering Group, launched in the House of Commons on 17th June 2014, examines how the NHS cares for the 15 million people1 living in England with long-term conditions such as diabetes, heart disease, dementia or asthma.
With half of GP appointments and two thirds of outpatient and A&E visits already accounted for by people with long-term conditions, and £7 out of every £10 the NHS budget2 currently spent in this area, it is vital that the NHS finds new ways to work more efficiently.
The report, which follows recent warnings from new NHS Chief Executive Simon Stevens that care for long-term conditions needs to be "radically transformed", makes 12 clear recommendations for change around three core themes – taking a patient-centred approach, harnessing technology, and helping people navigate the healthcare system – and identifies examples of innovative practice already happening in the NHS.
Among its 12 recommendations the report calls for:
1. All people with a long-term condition to have a named healthcare professional with the appropriate expertise to support the coordination of their care
2. The NHS to examine the potential for existing technologies, that tap into digital systems that people already use, to be expanded across the country to enable more people with long-term conditions to benefit from them
3. The NHS to explore pilot programmes to establish the value of care-coordinators in supporting people to navigate the healthcare system more easily and efficiently
Download the report here. (PDF, 900 kb)
See more details on the College of Medicine website.
Refs
1 Department of Health, Long term conditions compendium of information – third edition, May 2012, page 3.
2 Department of Health, Improving the health and well-being of people with long-term conditions: World class services for people with long-term conditions - Information tool for commissioners, January 2010, page 4.
NHS ranked first in the world in comparative study
NHS ranked first in the world in comparative study Last week, the Commonwealth Fund published a report comparing the performance of 11 healthcare systems around the world which ranked the UK first. It was great to see this recognition that the NHS is a precious asset to this country. However, there needs to be proper investment (across both health and social care) in order to build on what is already working well and to deliver reforms that create genuinely person centred care.
A piece taken from the National Voices newsletter, referring to a 2014 study by the Commonwealth Fund.



CSP chief executive Karen Middleton calls for physiotherapy self-referral to be made more widely available in the NHS.
Give NHS physiotherapy patients the same rights as those who go private
Ministers are intervening more than ever in the running of Britain's NHS, despite reforms intended to take politics out of the health service, a prominent think-tank has found.
FINANCIAL TIMES
Report reveals political grip on NHS (p3)
Atos, the private company quitting its contract to provide assessments for disability claimants, warned that its successor will fare just as badly unless the government improves the system it has to run.
THE GUARDIAN
Claims system needs to change, Atos tells MPs (p12)
New research from the Chartered Society of Physiotherapy reveals that one in five of us work through our lunch break every day, with employers neglecting to encourage staff to take proper breaks
DAILY EXPRESS
Why sitting is making us ill
The NHS is failing disabled and seriously ill teenagers by depriving them of vital services such as pain relief when they become adults, the service's watchdog warns today.
THE GUARDIAN
NHS adult services failing ill and disabled teenagers, says CQC (p7)
The majority of British people believe the NHS has become a political football used cynically to win votes and should be trusted to professionals who understand how best to provide healthcare, according to an opinion poll carried out for the British Medical Association.
THE GUARDIAN
Poll: Public wants less political interference in the NHS
More than 1000 children die every year because Britain lags behind other rich countries in saving lives, alarming research reveals. Britain's child death rate, which was among the best in Europe 40 years ago, is now among the worst.
THE TIMES
1,000 children die needlessly every year (pg 25)


World Scleroderma Day Education Event, Bath Royal Hospital 03 July 2014
Myositis UK AGM and Conference, Oxford Belfry 06 July 2014
Board, AGM and CEO meeting at the St Bride Foundation 08 July 2014
"Physiotherapy Works for Social Care" launch, House of Commons 09 July 2014
BIMM Module 6 - Sports and Exercise Medicine, the Lower Limb 12 – 14 July
JIA-at-NRAS launch, Coventry 19 July 2014
Scleroderma AGM and Annual Conference, The Royal Free Hospital 19 July 2014
Policy Leads Meeting, British Orthopaedic Association 22 July 2014
Policy Leads & all Stakeholders, Arthritis Care 09 September 2014
BAcC Conference 26-28 Sept 2014
BIMM Foundation Course, London 27 – 29 Sept 2014
CEO Meeting, British Orthopaedic Association 07 October 2014
2014 World Network Conference, Royal College of Surgeons 12-13 October 2014
ARMA Board Meeting 17 October 2014
Policy Leads, British Orthopaedic Association 21 October 2014
BIMM Module 4 – The Thoracic Spine, Pelvis 8 – 10 Nov
BSR Autumn Conference 27 November 2014
BIMM Module 7 – Pain Management & Cognitive Behavioural Therapy 29 Nov – 1st Dec
National Osteoporosis Society Conference 30 November 2014
Policy Leads and Gold Stakeholders, British Orthopaedic Association 2 December 2014
BIMM Winter Symposium – "Circle of Shame: non-specific back pain" 06 December 2014

To see previous issues of the newsletter, click here.
Please starting thinking about sending your items for inclusion in our next
ARMA newsletter