Happy New Year to all our supporters.
Although it is hard to feel that it will be happy for the NHS as winter crisis stories filled the media. Everyone in Government including the Prime Minister was forced to apologise as routine operations were postponed to help cope with the pressure of emergencies. Ministers appeared in the media to argue that the moves were part of a planned response and therefore there was no "crisis". Listening to the coverage I took a small crumb of comfort: again and again, when giving an example of the negative impact of delays, hip and knee operations were mentioned. I heard all the arguments we make about the importance of MSK conditions – the impact on patients in terms of pain, the fact people may have to give up work. This awareness of the effectiveness of surgery for MSK conditions can only help the work we are doing to combat increasing restrictions by CCGs. By commissioning an effective pathway of care, including preventive services, NHS money could be better spent enabling those who do need surgery to get it rapidly, and those who don't to manage their conditions better and continue to live the life they want.
ARMA has some exciting plans for 2018 which should capitalise on the increasing awareness of musculoskeletal conditions. At the end of last year Public Health England published guidance on healthy ageing and MSK health. NHS England has a number of initiatives aimed at improving MSK services, and we are looking forward to working with the Department for Work and Pensions on increasing the numbers of people with MSK conditions who are able to work. ARMA will continue to ensure that our members are able to support these opportunities. I've already had one meeting with one of our members about how they can engage with our networks to improve services locally, and I am looking forward to many more in the weeks to come. Look out for our new MSK Knowledge Hub to be launched early this year, and the next in our webinar series coming soon.
Whilst the NHS is undoubtedly struggling with many pressures, there will also be positives in 2018. From Public Health England giving more profile to MSK to the work and health agenda making progress along with our ongoing partnership working with NHS England and a new Wales ARMA network, there are so many opportunities for improving services and the lives of people with MSK conditions. So, I wish you a happy and positive 2018, and look forward to working with many of you to realise that.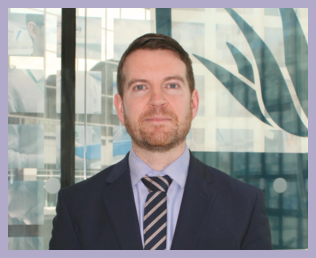 Guest blog by Robbie Turner, Director of England, Royal Pharmaceutical Society
With people living longer lives, the number living with multiple long-term conditions is rising, leading to billions of pounds in additional health and social care costs. This will be a scenario very familiar to the members of ARMA.
Treatment and support for the growing number of people with long term conditions such as arthritis and other musculoskeletal conditions is placing significant demands on the NHS and other public services. Around £15 billion was spent on medicines in 2015/16, which are the most common solution chosen to help manage symptoms for people with long term conditions. Medicines can be life-prolonging and life-saving, but they can also cause side-effects or interact badly with other medicines being taken.
As the experts in medicines and their use, pharmacists can ensure people get the best outcomes from their medicines, reduce side effects, minimise harm and admissions to hospital, while ensuring resources are used more efficiently to deliver the standard and level of care that people with long term conditions deserve.
We can also reduce the demand on GPs by freeing up their time to manage more complex or demanding cases. For example, a group of 10 GP surgeries in York and Hull now employ three pharmacists who specialise in managing patients' medicines. Each pharmacist can do, in 35 hours a week, work that was taking GPs 60 hours a week. The quality of care around medicines has improved with quicker, more reliable prescribing. This has improved results for patients and saved the practice money which can be put towards other kinds of care.
That's why there's growing recognition from policy makers, fellow health care professionals and patients that pharmacists can play a key role in supporting high quality patient care as part of the integrated healthcare team.
There are pockets of examples of best practice for people with arthritis and musculoskeletal conditions where pharmacists have become part of an integrated team in the community and have improved outcomes for patients.
For example, working as part of the multidisciplinary team in the Rheumatology Department at North Bristol NHS Trust's Southmead Hospital, the specialist rheumatology pharmacist, who is also an independent prescriber, has improved care for over 580 patients on biological immunosuppressant therapy for their rheumatoid arthritis through better monitoring and clinical reviews. More robust prescribing and screening processes have improved patient safety and led to a six-figure saving for the Trust through increasing efficiency in systems and avoiding medicines waste.
Success stories such as this are growing in number, but are still the exception rather than the norm. They too often rely on committed individuals persisting to secure the kind of support required across the health professions for successful change. To replicate this practice across healthcare and create a more integrated workforce, the Government should establish a proper training framework which will allow all professional groups to work closer together to deliver patient care.
I look forward to the pharmacy profession playing a key role in this bright future.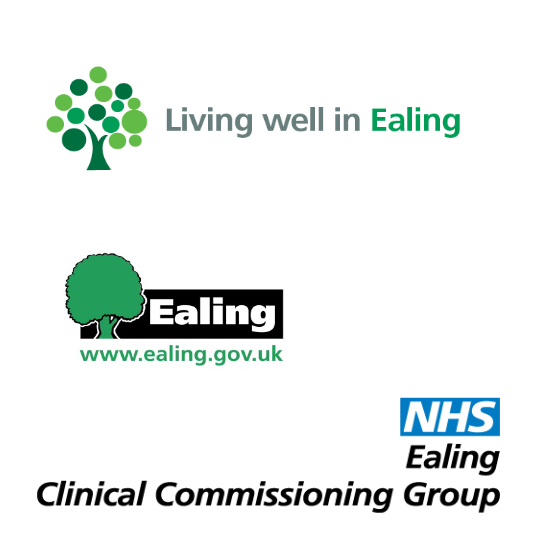 Update to Ealing MSK JSNA chapter
The London Borough of Ealing and NHS Ealing CCG published their update to the Joint Strategic Needs Assessment (JSNA) chapter on Musculoskeletal Health in December 2017. The JSNA is a statutory document that describes the health and social care needs of the population, identifies gaps and unmet needs, and makes evidence-based recommendations to health and social care commissioners.
Two versions have been published. A visually appealing 'Focus on' Musculoskeletal Health chapter provides a compact, easy-to-navigate review, and is essential reading for commissioners and providers of musculoskeletal services:
http://www.ealingccg.nhs.uk/media/136195/EALING-JSNA-Focus-On-Musculoskeletal-Health-Dec17.pdf
A comprehensive and fully referenced evidence-based JSNA chapter on Musculoskeletal Health is also available, including a complete list of recommendations. The full version adopts the life course approach proposed by Arthritis Research UK (ARUK), and includes both national data from the Global Burden of Disease, and local data from the ARUK Musculoskeletal Calculator. This will be of interest to Directors of Public Health and senior policy makers:
http://www.ealingccg.nhs.uk/media/136122/ealing-jsna-musculoskeletal-health-in-ealing-pre-publication-2017-12-15.pdf
Contact ian.bernstein@nhs.net for a copy of the templates.

Musculoskeletal Conditions, Disability and Employment: ARMA Annual Lecture
We are pleased to invite you to attend the ARMA annual lecture on 29 January 2018, with Dame Carol Black.
The event takes place in Regent's Park, London.
Tickets are available at eventbrite.
Members' News and
Resources
Book for RCN Rheumatology18
The Royal College of Nursing is putting the final preparations in place for the RCN Rheumatology Nursing workshop 2018.
12 Jan 2018
from 11:00 - 15:00
This event will enable specialist nurses to continue to deliver excellent care, follow best practice and inspire colleagues despite continued NHS barriers and difficulties.
The workshop is based on the results of a forum survey which asked you to identify issues relating to the management of rheumatological disease, interventions, treatment and support. The aim is to address these issues as well as develop the unmet need for clinical leadership skills and personal and professional resilience.
Venue: RCN HQ, 20 Cavendish Square, Marylebone, London, W1G 0RN
For more reasons to attend, see www.rcn.org.uk/Rheumatology18 with details on topics, booking and contacts.
RCN Biologics guidance document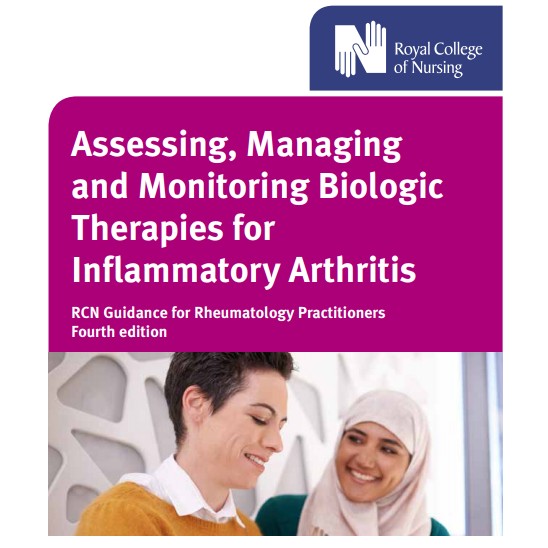 The 4th edition of the RCN Biologics guidance document for Rheumatology Practitioners: "Assessing, managing and monitoring Biologic therapies for Inflammatory Arthritis" is available.

Please find the September 2017 version via this link, amended from the 2015 version, as a downloadable PDF: my.rcn.org.uk/RCNguidance.

New Self-Management Event in Warrington
Arthritis Action will be holding a new two-day Self-Management Event (SME) on Friday 09 February at 6 pm – 8.30 pm and Saturday 10 February at 2 pm – 4.30 pm.
For the first time we are holding our SME outside our usual daytime schedule, to attract a younger audience of attendees who may be in employment or otherwise unavailable during the week.
We aim to help our delegates take control of the symptoms of their arthritis, covering topics such as:
• The impact of physical therapies
• How you can best manage your pain
• The benefits of exercise and a healthy diet
• Ways to work in partnership with healthcare professionals
This event will be free of charge and is open to all, and refreshments will be provided.
For more information, please contact us by email at info@arthritisaction.org.uk or phone 020 3781 7120.

2018 AACP Annual Conference
The Acupuncture Association of Chartered Physiotherapists (AACP) is delighted to announce that their 2018 Annual Conference will be taking place at the Hilton, Reading on Saturday 19th May 2018.
Overview: Open to all with an interest and passion for Acupuncture in Physiotherapy, this conference provides a full day schedule packed with distinguished speakers educating you in the latest in acupuncture research and techniques. There will be time for you to ask questions directly to the experts and further discuss areas of interest to you.
Watch and get involved in the practical session, bringing the day's learning to life. This conference has been designed to ensure every delegate learns and develops new techniques in western medical acupuncture that can be practically applied in their workplace.
Costs:
• £110.00 - AACP Members
• £140.00 - Non AACP Members
For further information on our line-up of speakers and their subjects, please click here.

BASEM Spring Conference 2018
Get Dynamic: Hormones, Health and Human Performance
What are the key endocrine and metabolic considerations for elite athletes to reluctant exercisers?
Discussion, led by experienced clinicians and researchers will cover:
• Key role of Sports Endocrinology in health and performance
• Effects of exercise modalities on body composition and bone health
• Machine learning in interpreting biochemical & metabolic patterns
• Endocrine & metabolic markers in assessing health & training status
• Gut metabolism in supporting health and performance
• Exercise as crucial lifestyle factor in pre-existing metabolic dysfunction
22 March 2018
The Keepmoat Stadium
Doncaster
See more details, including the programme and list of speakers at:
www.basem.co.uk/education/basem-spring-conference-2018/

BASEM Foundation Skills Course 2018
A three and a half day residential course aimed at providing a thorough grounding in areas that make up Sport and Exercise Medicine (SEM).
10 - 13 June 2018
Venue: Lilleshall National Sports Centre, Shropshire
The course will cover aspects of both sports medicine and science in health, disease and following acute and chronic injury.
The course will be as practical/hands on as possible and lectures will include: Anatomy, pathologies and practical examinations of the foot, ankle, knee, shoulder & spine:
• Exercise physiology
• Nutrition in sport
• Sport and doping
• Practical rehab
• Event Medicine
For the draft programme, course fees and registration, please visit this link on the BASEM website.

Rheumatology and Radiology Healthcare Professional Conference
"Back to Back"
Back pain in Rheumatology
Friday 20th April 2018
Venue: Village Hotel, Lakeshore Drive, Portsmouth PO6 3FR
Join the Portsmouth Department of Rheumatology for the "Back to Back" Conference, where local and national experts will discuss the latest developments in rheumatological disorders with an emphasis on the use of radiological imaging to support diagnosis and management, in line with current best practice for Inflammatory Back Pain and Vertebral Fractures.
The conference is open to radiographers, nurse specialists and members of the multidisciplinary team involved in the management of patients with inflammatory back pain and vertebral fractures.
For more details, see the conference programme and delegate application form.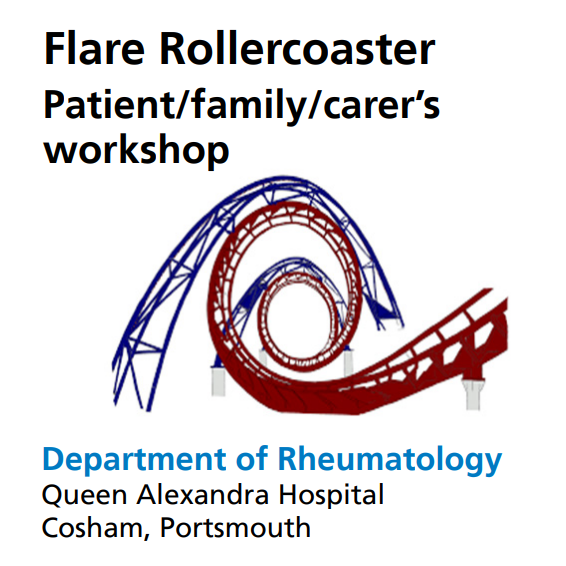 Portsmouth Flare Rollercoaster workshop
Flare Roller Coaster for People Living with Arthritis and Connective Tissue Diseases
The Next Rheumatology Flare Roller Coaster workshop will be held on Saturday 3rd February 2018, from 09:30 -13:00.
Venue: Fracture Clinic - C Level, Queen Alexandra Hospital, Cosham PO6 3LY
Places are limited so please register early.
To book your place or receive more information, email: rheumatology.conference@porthosp.nhs.uk or telephone 02392286935.
For frequently asked questions about our Flare Rollercoaster workshop, please see our leaflet.
If you have arthritis or a connective tissue disease, the festive period can be tough. For starters, the months of December and January come at the coldest time of year, which can cause more problems, and although cold weather doesn't cause arthritis or connective tissue diseases, it may increase joint pain and possible flares.
Colin Beevor, Matron said: "Sometimes flare-ups can't be avoided, no matter how hard you try. If you start to feel increased pain or joint stiffness, take action."
There are many self-management treatments that can help reduce joint pain:-
• Hot/warm packs and even warm baths can soothe painful joints and relieve stiffness;
• Ice packs can relieve pain, reduce inflammation, and cool down joints during flare-ups. Remember: do not apply heat or ice packs directly to the skin or for more than 20 minutes at a time;
• Topical cream or gel that contains the nonsteroidal anti-inflammatory drug NSAID. Ask your local pharmacist before using a topical treatment that contains NSAIDs particularly if you already take over-the-counter or prescription NSAID tablets.
• TENS Machines - Transcutaneous electrical nerve stimulation machine administers mild electrical currents through the skin to the nerve fibers which can help to block or suppress pain messages.
Keeping Active in cold weather

Although arthritis and connective tissue diseases and exercise may not seem like a natural match, staying active can definitely help your joint pain.
Getting out in the fresh air has proven benefits to your health, from strengthening your muscles to improving your blood pressure and helping with a good night's sleep, spending time in the open is good for your health.
Swimming is a form of exercise suitable for all age groups. Even if you are not a strong swimmer or have non-swimmers in your family it is a great way of spending time together and getting fit whilst doing it. Swimming is a great low-impact activity that helps burn calories, strengthen muscle mass, and improve cardiac endurance. The water allows your body to exercise without impacting too much on the joints; this makes it an ideal exercise for those with stiff joints, sore muscles. If you find going to the swimming pool very cold, a tip is to wrap your towel and clothing in a hot water bottle.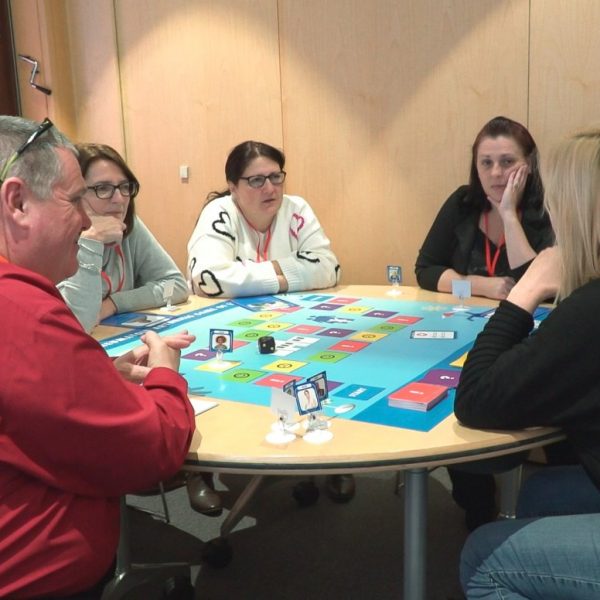 Rheumatoid Arthritis Game of Life
The timely, effective and responsive assessment and management of patients using the Patient Advice and Information Lines (PAIL) leads to improved quality of care and patient experience.
Whilst a number of the Patient Advice and Information Line calls are related to clinical concerns, patients, family and carers often talk about other life events that may impact on their treatment and management plan. Clinical Nurse Specialists and Members of the Rheumatology Multidisciplinary team need to be responsive with a wealth of knowledge and experience; they must also be imaginative with a bit of Health Service/ Community Care "common sense" to support these patients through these life events.
Colin Beevor, Matron from Portsmouth Hospitals NHS Trust has used data from previous PAIL calls to develop the "Rheumatoid Arthritis - Game of Life" board game to equip all Clinical Nurse Specialists and members of the team necessary knowledge and skills to manage patients over the telephone.
In this fast-changing era of medicine, the board game offers the opportunity to increase knowledge and stimulate discussion and learning within teams.
Colin Beevor said: "The board game has been developed with Lilly UK and was launched at the 2017 Nurse RESPONSE Forum in London on the 23rd December 2017. I had a lot of fun working through the scenarios, which act as practice development tools for those working with people living with Rheumatoid Arthritis. The game also has potential to be further utilised in the education of patients, family and carers and the wider community of primary care team members."
Alison Kent, Chairperson at the Response Conference, said: "The community of Clinical Nurse Specialists and members of the multidisciplinary team are very skilled at managing patients, but often there are life events that mean we need to rethink patient management plans. During the three workshops at the conferences the board games were well received by the delegates, and many asked if the board game could be taken back to their own department as a teaching aid."
Jenny Kynes, Head of Nursing, Musculoskeletal Service Centre, Portsmouth Hospitals NHS Trust, said: "We are always looking at new ways of providing nurses with education; whilst there may be insufficient evidence in the literature to either confirm or refute the use of such learning, it looks like the board game was received well by the delegates and achieved its main aims, at bringing fun, to increase knowledge and to stimulate discussion around supporting patients with Rheumatoid Arthritis."


International BMJD Congress 2018
The 6th World Congress on Controversies, Debates & Consensus in Bone, Muscle & Joint Diseases (BMJD) will take place November 8-10, 2018 in Bangkok, Thailand. bmjd-congress.org
The 6th BMJD Congress will address the most burning questions in the field of Rheumatoid Arthritis, Inflammatory Arthritis, Osteoarthritis, Spondyloarthropathy, Lupus, and more. Through debates of controversial issues and discussions on clinically relevant updates, the Congress will help provide practical management solutions to a number of challenging issues encountered in daily practice.

Engagement and involvement in tough NHS decisions
National Voices has written an open letter to the Chief Executive of NHS England, Simon Stevens, expressing concern that decisions to ration treatments and services will be made behind closed doors, with people not listened to.
The Autumn Budget 2017 did not deliver the funding increases that health and social care need. In subsequent statements, a number of NHS leaders have suggested the need for tough decisions about what can be afforded by – and expected of – the NHS.
National Voices warns that should those decisions be made without adequate involvement of patients and the public, they could lead to outcomes that are unfair, cause harm, or reinforce existing injustices and inequalities.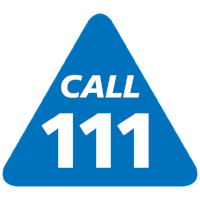 NHS 111 campaign
The new NHS 111 campaign for Midlands and East, and London NHS regions – which will encourage people to call 111 for all non-emergency, urgent medical concerns – launched on Monday 8 January 2018.
Public Health England has created both printed and digital tools which are available to download from their Campaign Resource Centre (CRC).
The following materials are available for your use:
• Campaign toolkit- contains further details, background information and long and short copy
• Social Media toolkit- contains social media schedule with assets and suggested posts, infographics, gifs, TV advert, animated clips and digital stills (NB: cut-downs of the TV advert for social will be made available soon)
• Posters- both A4 and A3
Please note PHE has already posted materials to the following sites in Midlands and East, and London NHS regions, the delivery of which will commence this week:
• All GP surgeries
• All NHS trusts
• All dental surgeries
• All mental health services
• All walk in clinics/ centres
If you are not one of these services and would like resources sent to you, they can also be ordered from the CRC.
As part of promotional work for this campaign, several advertising slots on TV have been booked. A full schedule of when these will appear can be accessed here.
Please get in touch at Partnerships@phe.gov.uk


RCN Rheumatology Nursing workshop 2018, London 12 Jan 2018
North Wales ARMA Network meeting 23 Jan 2018
ARMA annual lecture with Dame Carol Black 29 Jan 2018
EULAR 2018 Congress abstract submission deadline 31 Jan 2018
Portsmouth Flare RollerCoaster workshop, Cosham 03 Feb 2018
Arthritis Action Self-Management Event, Warrington 09-10 Feb 2018
EULAR Annual European Conference of PARE 2018, Brussels 15 - 18 Feb 2018
NOS National Training Scheme for Bone Densitometry 06 - 07 Mar 2018
BASEM Spring Conference 2018, Doncaster 22 Mar 2018
North Wales ARMA Network meeting 17 April 2018
"Back to Back" Conference, Portsmouth 20 April 2018
Fibromyalgia International Awareness Day 12 May 2018
2018 AACP Annual Conference, Reading 19 May 2018
BASEM Foundation Skills Course 2018, Shropshire 10–13 June 2018
Annual European Congress of Rheumatology, Amsterdam 13-16 June 2018
Institute of Osteopathy Convention, London 12–14 Oct 2018
BMJD World Congress on Controversies, Debates 08-10 Nov 2018
& Consensus 2018, Bangkok, Thailand

To see previous issues of the newsletter, click here.
Follow us @WeAreArma
Please start thinking about sending your items for inclusion in our next ARMA newsletter