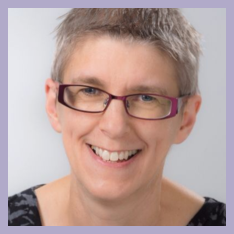 One thing we seem very good at in the MSK world is identifying examples of good practice. The NHSE/ARMA regional events have showcased a raft of excellent initiatives which make better use of NHS resources whilst also improving patient care. What is often harder to achieve is spreading that good practice.
Last week I attended a conference on delivering sustainable healthcare, which focused on why this is so difficult and what we can do to improve it. All very relevant to MSK improvement. So when the Government's Improving Lives: The Future of Work, Health and Disability paper was published last week, it was great to see a strong focus on MSK, including research and evidence base. But I would have liked to see more on spreading existing good practice. Yes, continuing to develop our understanding of what good looks like is valuable, but we also need to start embedding what we already know works. I hope that when the Improving Lives challenge fund is launched next year it will encourage projects that look at spread as well as new interventions.
ARMA has exciting plans for next year which aim to do just this, including the Knowledge Hub which is acknowledged in the Improving Lives paper. We will also be supporting people in local networks who are trying to drive improvement through the next steps of our NHSE/ARMA Clinical Networks project. The message of the conference was that embedding good practice requires people on the "front line" to be empowered to work together. That's exactly what our work will support – virtually through the hub and in person on the ground through our STP networks.
I'm looking forward to working with ARMA members and with some of the readers of this newsletter to show that together we can make a real difference for people with MSK conditions, enabling them to live their lives to the full.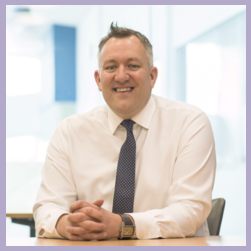 by Mark Brandreth, NOA Lead CEO and
CEO of the Robert Jones and Agnes Hunt Orthopaedic Hospital NHS Foundation Trust
As the new lead CEO for the National Orthopaedic Alliance (NOA), I am proud to be part of a group of organisations and people who are working to drive improvements in orthopaedic care nationwide. I'm pleased to have been given the opportunity to contribute a guest blog to ARMA's newsletter to share an update on our work with you. At Robert Jones and Agnes Hunt Orthopaedic Hospital (RJAH), our work with the NOA, and its vanguard work in particular, is vital to our future – and to the future of orthopaedic care received by patients across the country.
Ultimately, the NOA wants to improve the services that its members provide and through the vanguard project, create a framework (or pathway) others can follow leading to consistent high quality care for patients across the country. The objectives of the vanguard are:
• Agree what good looks like in orthopaedics and set a formal quality standard for this
• Recruit, assess and support members
• Grow membership across the country to spread provision of consistent high quality care
• Support the development of Quality Standards by members
• Support the development of a quality assured system for orthopaedic care
Progress with the vanguard to date has been centred on mobilising and recruiting members to help build our orthopaedic quality standards. Development of these standards is well underway and, once launched, will help ensure that patients, no matter where they are treated, receive the same quality of care and are looked after using the same evidence-based, reliable and safe processes.
The success of the NOA so far has been driven by input from members and we are ever grateful for their support. Just recently, members contributed to producing The NOA Short Guide to Clinical Coding for Clinicians - a useful guide to help address an area needing attention across many NOA member organisations. More detailed guidance, including the full NOA suite of standards will be available to members once the vanguard launches its quality standards.
I, for one, am proud to be part of this movement. If you want to find out more about the NOA vanguard work, I encourage you to read the latest newsletter here. You can also follow @NOA_Vanguard on Twitter.

Musculoskeletal Conditions, Disability and Employment: ARMA Annual Lecture
ARMA is delighted to announce that Dame Carol Black will present the ARMA annual lecture on 29 January 2018.
Musculoskeletal conditions cause physical and mental distress and disability. They often distance sufferers from the labour market with associated financial consequences; they narrow social interactions; and they reduce individual wellbeing. This should not be so. Carol Black, having worked for more than ten years in this area, first as National Director for Health and Work and then as adviser to DH, PHE and NHSE, will review progress to date by government, health professionals and employers. Carol will consider the recent Government paper Improving Lives: the future of work, health and disability, and the other actions, tools and guidance needed to make progress.
The event takes place in London. Tickets are available at eventbrite.

ARMA welcomes Government roadmap for work and health, but emphasises need for rapid progress
The Arthritis and Musculoskeletal Alliance welcomed the announcement on 30 November 2017 of Improving Lives: the future of work, health and disability, but emphasises the need for fast progress for people with musculoskeletal conditions. Improving Lives sets out plans to transform employment prospects for disabled people and those with long term health conditions over the next 10 years.
Conditions of the bones, joints muscles – musculoskeletal conditions – are the leading cause of people's inability to work and disability in the UK. Less than two-thirds of working age people with a musculoskeletal condition are in work.
Sue Brown, Chief Executive of ARMA said, "I very much welcome the Government's firm recognition of the need to address musculoskeletal conditions and work. We look forward to working closely with Government to ensure the details are right, but it's vital that there is rapid progress if we are to curb the growing impact of musculoskeletal conditions on people's working lives.
"The specific proposals in the document for a Challenge Fund need to ensure that musculoskeletal conditions are a high priority in their activity."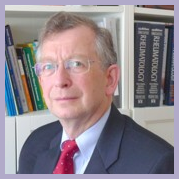 ARMA Chair Tony Woolf receives international recognition
Chair of Arthritis and Musculoskeletal Alliance Receives Top Honour from American College of Rheumatology
Professor Tony Woolf was honoured with the designation of Master by the American College of Rheumatology (ACR) during the 2017 ACR/ARHP Annual Meeting in San Diego. Recognition as a Master is one of the highest honours that the ACR bestows on its distinguished members.
The designation of Master is conferred on ACR members who have made outstanding contributions to the field of rheumatology through scholarly achievement and/or service to their patients, students, and the rheumatology profession and are age 65 or older. Honourees have devoted their careers to furthering rheumatology research and improving clinical standards in the treatment of rheumatic diseases.
"It's an honour to be recognised for my commitment to advancing the health of patients with rheumatic and musculoskeletal diseases in Cornwall, across the UK and also globally," said Professor Woolf.
"I am truly humbled to receive this designation and join the ranks of many distinguished rheumatologists."
ACR Masters must be highly accomplished individuals. Evidence of their achievements can come from many types of endeavors and honours, such as research, education, health care initiatives, volunteerism, and administrative positions. The Master must be distinguished by the excellence and significance of his or her contributions to the science and art of rheumatology.
Professor Tony Woolf was consultant rheumatologist, Royal Cornwall Hospital from 1987 until 2015 and is currently Clinical Director, National Institute of Health Research (NIHR) Clinical Research Network South West Peninsula. His work has focused on reducing the impact of rheumatic and musculoskeletal conditions by influencing policy and practice nationally and internationally through evidence and advocacy. He works with and advises policymakers in UK, European Commission and WHO. The current focus is on the importance of musculoskeletal health in the workplace and in ageing populations. Professor Woolf is Chair of Arthritis and Musculoskeletal Alliance and has held leading positions within various national, European and international organisations - immediate Past Chair and founder member of the Global Alliance for Musculoskeletal Health; past Chair, National Osteoporosis Society UK; past member of EULAR Executive Committee as chair of the Education and Training Standing Committee; and past President UEMS (European professional organisation for rheumatology). He has been appointed Honourary Professor of Rheumatology to University of Exeter Medical School and Plymouth University Peninsula Schools of Medicine and Dentistry, and was visiting Professor in Musculoskeletal Science, Faculty of Medicine, Lund University, Sweden, 2008–2014.
About the American College of Rheumatology
The American College of Rheumatology is an international medical society representing over 9,400 rheumatologists and rheumatology health professionals with a mission to empower rheumatology professionals to excel in their specialty. In doing so, the ACR offers education, research, advocacy and practice management support to help its members continue their innovative work and provide quality patient care. Rheumatologists are experts in the diagnosis, management and treatment of more than 100 different types of arthritis and rheumatic diseases. For more information, visit www.rheumatology.org.

Members' News and
Resources
Meet the new NASS CEO
NASS is pleased to welcome Dr Dale Webb as our new CEO. Dale is passionate about improving health and healthcare, and over the last 25 years he has worked in the NHS, in health research and in health related charities.
NASS win award for supporting individuals to take control of their care
NASS are delighted to be named as winners in the 2017 AbbVie Sustainable Healthcare Patients as Partner Awards. The awards recognise those who have made an exceptional contribution to the lives of patients and contributed toward a more sustainable health service.
Click here to see a full-size photo of the presentation.
NASS were named as winners of the category 'Supporting individuals to take control of their care,' in recognition of the physiotherapy and hydrotherapy sessions NASS branches provide to people with AS across the UK.
Read more on the NASS website.

NOS publishes new Osteoporosis Standards and Vertebral Fractures Guidance
On 30 November 2017, the National Osteoporosis Society published new Osteoporosis Standards and Vertebral Fractures Guidance for health professionals. The guidelines help health professionals provide the possible care for people with osteoporosis.
Fizz Thompson, Clinical Director for the National Osteoporosis Society, said: "The National Osteoporosis Society plays a key role in driving positive change in healthcare provision for people affected by fractures and osteoporosis, and these new documents – developed with clinical experts over a two year period - demonstrate how the Charity is setting the agenda in this area.
"The new guidance will raise awareness of the clinical significance of fractures among all clinicians and managers, and highlights the importance of undertaking further investigation and starting treatment in a timely way."
View the documents here on the NOS website.

Inflammatory Arthritis Toolkit
The British Society for Rheumatology has launched the Inflammatory Arthritis toolkit in partnership with the Royal College of GPs and health professionals. Designed to facilitate earlier treatment for this condition, this toolkit aims to be a user-friendly guide to inflammatory arthritis for primary care professionals, people affected by arthritis and clinical commissioning groups.
The RCGP have also provided a summary here.

RheumaBuddy App
NRAS have partnered with Daman, a Danish digital Healthcare company, to bring you RheumaBuddy.
The aim of the app is to create an overview of your Rheumatoid Arthritis (RA) and Juvenile Idiopathic Arthritis (JIA) on a daily basis by discovering patterns and ultimately gaining a greater control of the condition. As well as creating a great overview, RheumaBuddy allows you to log sleep, exercise and hours of work or school. It is also possible to chat with other patients and learn from their experiences.
It is available to download on both Android and Apple based mobile phones for FREE!
Visit the NRAS website to find out more and download the app.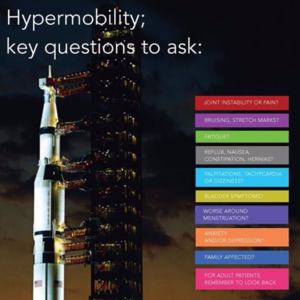 Giving GPs the Tools
On the 30 November 2017, the HMSA launched its 'Giving GPs the Tools' campaign! Click here to see the poster, full size.
With funding for UK healthcare held by GPs, a good relationship with your GP based on working in a partnership, is vital. They are the gateway to access any specialist services and interventions we may need. Yet time and time again, the HMSA hears about negative experiences. Positive management of the conditions the HMSA supports, needs to involve a well-informed GP working in partnership with their patient.
The vast majority of hypermobility spectrum disorders can, and should, be diagnosed by a GP. The diagnosis is not necessarily a complicated one and is fairly quick to do but too often GPs aren't aware, or confident on this point. Some feel under-qualified to make such a diagnosis. Some GPs don't even know that such a diagnosis exists. We can't, realistically, expect GPs to know everything about everything but we can, and should, expect a GP to investigate potential diagnoses and at least research conditions of patients that they have on their lists. Especially, considering that the majority of hypermobility syndromes are genetic which could mean several generations are affected within one family. That is just good practice. A lot of GP practices have a GP with 'an interest' in musculoskeletal conditions. While this does not make them a 'specialist', it usually means that they have had a little extra training and does suggest that they maybe the best person to see people from our community. That is great if you can choose who you see in your practice. Many of us can't; we have to see the GP whose list we are on, or happen to have an appointment available.
The diagnostic criteria for common hypermobility spectrum disorders can be found on our website hypermobility.org.
Once GPs do make that diagnosis, they often do not know how, or where, to start in the management of the varied systemic issues we can face. The HMSA supports this process by providing information and resources to all types of professionals, especially GPs and their patients. Increasingly, we are being contacted by GPs and other professionals for advice on management of the conditions that come under our umbrella, but we need to do more!
Just one of the HMSA's aims throughout this campaign is to provide a resource section for GPs (and other health and medical professionals) on our website. This resource will enable GPs to find out exactly what they could be doing to meet the needs of their patients.

Institute of Osteopathy Convention 2018 – Call for presentations
The Institute of Osteopathy is proud to be the professional membership organisation for UK osteopaths. Our mission is to unite, support, promote and develop the profession of osteopathy for the improvement of public health and care.
Each year we run a three-day, multi-streamed conference for the profession. The event is the biggest opportunity in the UK for osteopaths to come together to network with like-minded healthcare colleagues and to take part in high quality training. There are also opportunities to sponsor the awards and exhibit at the event as a way for external organisations to raise the awareness of what they do.
The call for presentations for iO Convention 2018 is now live.
Proposals are being accepted at: www.surveymonkey.co.uk/r/2018iopresentations
The dates for Convention 2018 will be 12 – 14 October 2018 and it will be held at the Grange St. Pauls Hotel, London.
To discuss your submission further, please contact matthew@iOsteopathy.org.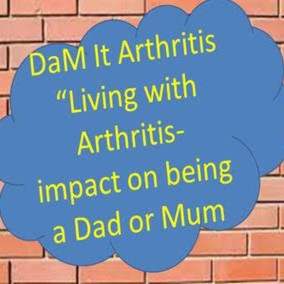 DaM-it Arthritis Family Fun Day at Center Parcs Longleat
A fun-packed day for all
On Sunday 22 October 2017, the Department of Rheumatology staff hosted more than fifteen tables for children's games and crafts – from Dominos, colouring, to ghostly table lights and homemade first aid kits – whilst Dads and Mums living with arthritis and connective tissues attended a number of short presentations aimed at providing help and advice:
• Strategies for coping with a diagnosis and moving forward
• How to manage family life work and arthritis and connective tissue diseases
• Incorporating the benefits for staying active and eating healthily
The DaM-it Arthritis project is funded through the Department of Rheumatology's charitable funds and non-conditional educational grants, offering free events to support the community of Dads and Mums affected by Arthritis and Connective Tissue Diseases and their families.
We recognise that social and emotional peer support is as essential as medical care for people living with these long-term conditions.
The Department of Rheumatology at the Portsmouth Hospital NHS Trust aims to understand the needs of this group and will be hosting a variety of family-centred events in 2018, combining fun and games with an understanding of the conditions and the impact it has on the family. We aim to offer a variety of workshops, classes, groups and activities in a non-residential, home-like setting.
Read the DaM-it-Arthritis info-sheet here.
Jenny Kynes, Head of Nursing, MSK Services, said: "Dads and Mums affected by arthritis and connective tissues diseases need a place where others understand what they are going through. I am so pleased to see and hear about the work of the Rheumatology Department where the Dads and Mums get the opportunity to discuss and question healthcare professionals about subjects important to them.
Alex Fletcher, DAWN coordinator, said: "I was humbled and amazed at listening to the dads' and mums' stories. It gave me a true understanding, in-depth, of the impact living with arthritis and connective tissue diseases has on their lives and the lives of their partners and children. Until then, I only knew of their names from updating the information systems, so meeting them was revealing, touching and often heartwarming. It reminds us to think of a person, not just a condition, and ask what matters most to them?"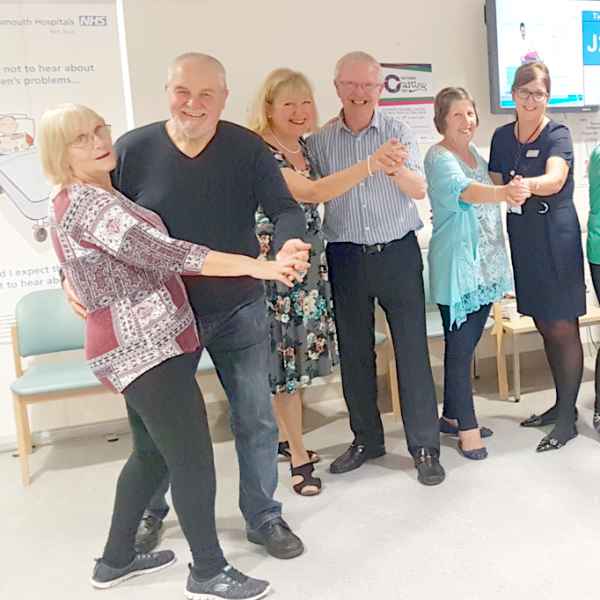 Portsmouth Department of Rheumatology dancing class
Fourteen patients and their partners and staff from the Department of Rheumatology are about to complete their 6-week ballroom class. Over the weeks they will have taken an additional 12,000 steps and exercised for around extra 5.5 hours.
Claire Jeffries, Rheumatology Specialist, Physiotherapist and Hydrotherapy Manager, points out that there are many health benefits of dancing: "It's great for people of all ages, shapes and sizes."
Dancing offers a wide range of physical and mental benefits:
• improved condition of your heart and lungs
• increased muscular tone, strength, endurance and motor fitness
• increased aerobic fitness
• weight management
• stronger bones and reduced risk of osteoporosis
• better coordination, balance, agility and flexibility
• increased physical confidence
• improved mental functioning and psychological wellbeing
• greater self-confidence and self-esteem
The Department of Rheumatology would encourage people living with Arthritis and connective tissue diseases to consider dance as a form of activity. To get started simply choose a style you enjoy, or would like to try, look for dance schools in your local area and join a class.
Colin Beevor, Matron, said: "There are many forms of dance, from ballroom to barn dancing and disco to Morris dancing. Ballroom dancing has been great for our dancing patient group; it's been such an enjoyable way to be more physically active and help with overall fitness for people living with arthritis. We are so grateful for the support from P. Peskett from the PP Dancing Club; she had made it fun to get more active!"
See a photo of the PortsHosp ballroom dance group.
Remember: you can dance in a group, with a partner, or on your own. There are lots of different places where you can enjoy dancing, for example, at dance schools, social venues, community halls and in your own home. Dancing has become such a popular way to be active and keep fit that most fitness clubs now offer dance classes in their group exercise programs.
Join us for our fundraising tea dance on Saturday 9 December 2017 at St Colman's Church hall, Cosham from 3:00-5:00pm.
Tickets are available at £5 from margaret.fletcher@porthosp.nhs.uk.
Our next dance class will be Scottish Dancing. Join us for classes starting on Wednesday 14 February 2018 for 6 weeks at the Queen Alexandra Hospital, Cosham. Anyone who has ever been to Scottish country dancing knows just how much fun a Dashing White Sergeant can be. It is likely, too, that anyone who has attempted the Gay Gordons or Strip-the-willow also knows the physical effort needed for a full night of traditional Scottish dancing.


The Fourth EULAR PARE Best Practice Webinar - 14 December
The EULAR organisation is particularly delighted that Hans Bijlsma, EULAR President, has kindly agreed to share his knowledge and insights on some hot topics for EULAR's next webinar:
"News on biologics/biosimilars, JAK-inhibitors and glucocorticoids
as well as insights into the latest EULAR guidelines and their development"
The webinar is scheduled for Thursday, 14 December, 14.00 - 15.30 CET.
It will be hosted via WEBEX and you will have to register in advance with Birte Glüsing (birte.gluesing@eular.org) at the EULAR Secretariat to receive the details for joining.
If you would like to participate, please get in touch with EULAR as soon as possible, but by 12 December at the latest.


Edgar Stene Prize 2018 closes this month
The Edgar Stene Prize 2018 competition is open to people 18 years and over who are living with a Rheumatic and Musculoskeletal (RMD) disease. The 2018 prize will be awarded to the winning essay on the topic:
"My personal champion – supporting my everyday life with a rheumatic and musculoskeletal disease (RMD)"

For many people with RMDs it can be a long journey to receive the right diagnosis and appropriate treatment for their condition. The competition invites entrants to write about their personal experience. As the UK's national member organisation of EULAR–PARE, ARMA will appoint a judging panel to decide upon the one essay we will submit to the competition on behalf of the UK.
Please let us know if you would like to be part of the judging panel by emailing projects@arma.uk.net.
Please submit all completed essays to the ARMA office at projects@arma.uk.net by Friday 21 December 2017.
Each entry should not exceed two pages (A4) and be submitted along with information about the author. Please see the full competition rules and letter to member organisations with further details on the essay theme.
The overall Stene Prize winner, chosen by a EULAR jury, will be announced in March 2018. The Stene Prize winner will be awarded a prize of € 1,000 and will be invited to attend the opening plenary session of the EULAR Congress in Amsterdam (13 June 2018) with travel and accommodation covered. The runner up will be awarded €700 and third place awarded €300.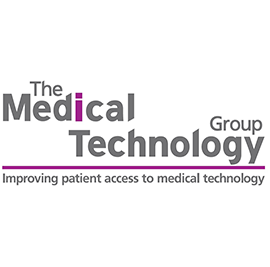 New report from industry Medical Technology Group finds hip replacements will save the UK economy £700m
A not-for-profit organisation comprising patient groups, research charities and medical device manufacturers– the Medical Technology Group – released a report on 29 November 2017 called 'Keeping Britain Working: How medical technology can help reduce the cost of ill health to the UK economy'
This report updated the 2011 report by the Work Foundation into the value of Medical Technology to society and identified how better use of medical technology can help the Government save up to £476m in welfare spending through improved use of medical technology.
The report looks at eight clinical areas including orthopaedics where it says that hip replacements will save the UK economy £700 million over the next ten years. Using this report the MTG will campaign for the NHS to take into account the wider societal benefits of technology when they look at giving patient's access to technology. The MTG will be promoting this report to a wide range of stakeholders, including Government Ministers and MPs as well as the media. The MTG would like your help in ensuring the report gets as much attention as possible.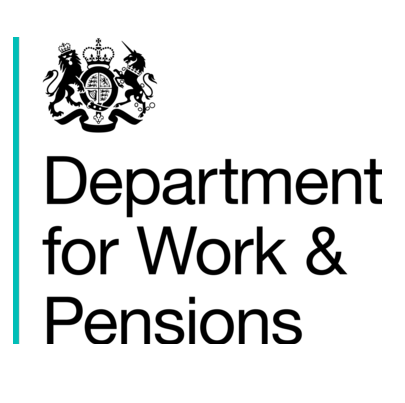 DWP Community partners programme
The Department for Work and Pensions is looking to second people with a professional or lived experience of musculoskeletal conditions to work on an exciting, new project. The Community Partners Programme is a new initiative working with Jobcentre colleagues to enhance our service to customers with disabilities and health conditions.
We are looking to second a colleague from a local organisation to be a Musculoskeletal Community Partner to work across Bedfordshire and Hertfordshire. We are looking to arrange secondments with organisations who would like their colleagues to gain valuable experience in a government department, and to share their specialist skills and knowledge to enhance the support to Jobcentre colleagues with disabilities and health conditions.
The role is initially for 12 months, but could be extended for a further 11 months.
If you would like more information, or to see a job description, please email Laura Cook or call 07384 248684.
The deadline for applications is Monday 11 December 2017.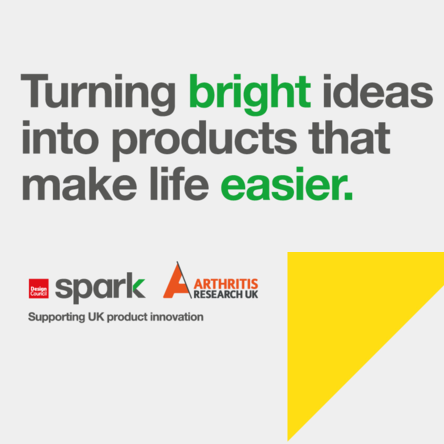 Spark innovation for the everyday challenges of arthritis
Recently, Arthritis Research UK has launched another round of Spark funding in collaboration with the Design Council. The Spark programme provides funding and support to UK-based innovators to develop products that will help tackle the everyday challenges that people with arthritis face, so improving their quality of life.
This exciting initiative aims to support the development of assistive products that help people living with arthritis and musculoskeletal conditions to live well, to help people be independent and in control of their lives as much as possible.
This year's Spark 2017 awardee, Geoff Rolandsen, developed Workey, a key-turning tool designed to help individuals with reduced hand dexterity to open and lock doors. Other supported products include Kikka Digga, a back-saving attachment that fits onto garden forks and spades and Spark 2016 awardee Handy-Fasteners, who developed a set of magnetic fasteners that attach to clothing to remove the hassles often associated with traditional buttons.
Entry for Spark 2018 is now open.

Transforming Elective Care handbooks
The NHS England Transforming Elective Care programme has produced its first two handbooks. They suggest new referral and outpatient processes for elective musculoskeletal/orthopaedic services and elective gastroenterology services.
They draw on practical interventions developed and tested at various sites that took part in the programme's early work. Each handbook is intended to provide practical, evidence-based advice on tested interventions to ensure people access care that is:
• high quality
• timely
• appropriate
• person-centred
• equitable
The MSK handbook includes information on
• MSK clinical review and triage
• Standard referral templates
• First contact practitioner
• MSK self-management education
• Patient passport
• Telephone follow up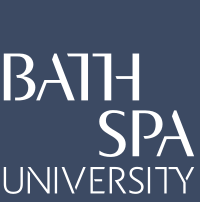 Participants sought for study on pain and Medicines Use Review
Accredited pharmacists in England, Wales and Northern Ireland can offer an enhanced patient service called a Medicines Use Review (MUR). This structured review is free to patients, and is designed primarily to help them manage their medicines more effectively. Little is known about how often this service is used for people living with pain. We know little about pharmacists' and pain patients' views of what happens in pain-related MURs, or why they don't engage, and what they would like to happen.
We know GPs and pharmacists do not collaborate well over MURs but not enough about why. If we knew more about how best to use MURs for pain patients, we could significantly reduce their suffering; hence, the aim of this research is to optimise the MUR service for pain patients, pharmacists and GPs.
Read the full objectives of the study online.
This project is a cost-effective way to benefit pain patients' lives by supporting them to engage effectively with MURs. It should also benefit pharmacists and GPs, since our best practice templates enable optimum MUR use.
Pain is a good exemplar of conditions labelled as having medically unexplained symptoms so this research has great potential for application to MURs for other conditions that can have unexplained elements like depression, anxiety and fatigue. There is a very similar service to the MUR in Scotland called the Chronic Medication Service - we focus on MURs here but much of our work should be applicable to the Scottish service in considering how to maximise medicines optimisation and whether work can be a part of the conversation within a medicines review framework. A recent review showed that not enough is known about the current state and potential of MURs and it is imperative that this is addressed, to reduce the suffering to themselves and others that pain patients currently endure.
Contact:
Elaine Wainwright, Senior Lecturer in Applied Psychology
Bath Spa University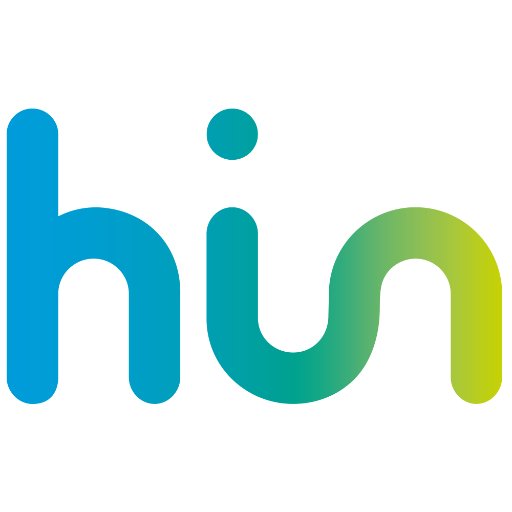 Exercise venue preferences for ESCAPE-pain: We want your views
ESCAPE-pain is a six week rehabilitation programme for individuals with knee and hip osteoarthritis which aims to educate participants on their condition, self-management and coping strategies as well as exercise. The Health Innovation Network, the Academic Health Science Network, has been working hard for the past three plus years to spread the adoption of ESCAPE-pain across the UK, and recently, has been awarded a grant by Sport England as part of their 'Active Ageing' project to target inactive adults in particular and increase access to the programme.
As part of our preliminary research efforts to identify new potential settings in which to deliver ESCAPE-pain, we have put together a very short survey of only six questions, to try and understand potential user preferences. If you are an adult aged 55+ and have experience of living with osteoarthritis, or any other exercise restricting condition, we would really appreciate it if you could take just three minutes to complete it by following this link: www.surveymonkey.co.uk/ESCAPEpain.
The survey will not ask any personal questions, and will be kept completely anonymous.
For more information please visit our website.


BSR Myositis Masterclass, Manchester 07 - 08 Dec 2017
Applications close for participation in EULAR Best Practice Webinar 12 Dec 2017
EULAR PARE Best Practice Webinar, 2pm CET 14 Dec 2017
Backcare Christmas Concert, Queen's Chapel Savoy, 6:30pm 19 Dec 2017
Edgar Stene Prize closes to essay entries 21 Dec 2017
RCN Rheumatology Nursing workshop 2018, London 12 Jan 2018
North Wales ARMA Network meeting 23 Jan 2018
ARMA annual lecture with Dame Carol Black 29 Jan 2018
EULAR 2018 Congress abstract submission deadline 31 Jan 2018
EULAR Annual European Conference of PARE 2018, Brussels 15 - 18 Feb 2018
NOS National Training Scheme for Bone Densitometry 06 - 07 Mar 2018
North Wales ARMA Network meeting 17 Apr 2018
Fibromyalgia International Awareness Day 12 May 2018
Annual European Congress of Rheumatology, Amsterdam 13-16 June 2018
To see previous issues of the newsletter, click here.
Follow us @WeAreArma
Please start thinking about sending your items for inclusion in our next ARMA newsletter