One of the challenges of promoting musculoskeletal health is the lack of profile in policy and amongst the public. This is where ARMA can really come into its own. By using the strength of our combined voice to amplify our key messages we can make more of an impact. You can join this combined voice and make us even more powerful.
It was great to see how many ARMA members supported the CSP's initiative for older people's day focused on falls prevention. By retweeting their animations we all helped to increase the reach. Another older people's day initiative by a group of ARMA members and Public Health England pulled together five key messages around living well for longer, combining our efforts to have a louder voice.
I would encourage all readers of this newsletter to help with our next initiative – Bone and Joint Week, running 12–20 October. Many ARMA members have their own campaigns, alongside an ARMA twitter campaign throughout the week with infographics to illustrate key messages. Just follow @wearearma and use #boneandjointweek2017. NHS England and Public Health England are also supporting the week. If every reader of this newsletter were to tweet during the week our reach would be enormous, helping to raise the profile of MSK.
This isn't just about making our voice heard on twitter. We can combine forces to influence policy as well. One example is concerns about rationing of joint surgery. The ARMA session at this year's BOA Congress heard that 73 CCGs have policies on access to joint replacements that bear "little or no resemblance" to NICE guidelines. The audience was enthusiastic about surgeons and the BOA, joining forces with ARMA to raise this with politicians and the media. There are many other issues where a strong ARMA with involvement of members could make a real difference.
Unfortunately, in a world of scarce resources, it is often those who shout loudest who get priority. ARMA is here to make sure that your voice is loud enough.
by Catherine Pope, Chartered Society of Physiotherapy, Chair.
Jane left hospital after a stroke and was seen promptly at home by a physiotherapist, who worked with other members of the multidisciplinary team to develop a plan for her recovery.
Members of that team visited regularly, and Jane made strong progress – supported by her husband, Robert – towards achieving her goal of getting back out into her garden and getting her green fingers dirty.
Meanwhile, another Jane, in another part of the country – perhaps even the neighbouring town – realised no such goal.
It took weeks for her to be seen and even then, the service was so badly stretched that she and her husband, also called Robert, were largely left alone to make what limited progress they could.
You may have guessed by now that these stories are fictional, but both are based on the hard reality of the postcode lottery that patients face each year when leaving hospital after illness or injury.
They are the subject of a new film produced by the CSP, which we will launch later this month at a parliamentary event in Westminster.
It's called "Rehab Matters" and is part of our broader campaign to raise the profile of community rehabilitation, particularly with politicians and healthcare decision-makers.
For too long, the issue has been overlooked in favour of acute sector problems.
We hope that by joining forces with ARMA and many other like-minded organisations, we can work towards a future in which no patient misses out on the truly transformative changes that high-quality rehabilitation delivers.

Round-up of campaigns during
Bone and Joint Week 2017
12-20 October is a time of collective campaign activity for ARMA and its members, with Bone and Joint Week. The aim of the campaign is to encourage policy makers to take action to improve the way we deal with bone, joints and muscle health at a national, local and individual level so that we can tackle the enormous impact of musculoskeletal conditions on people and society. Doing so helps people live well, independently and actively.
Alliance members are using #BoneandJointWeek2017 during the week. There are lots of different campaigns that members are promoting during the week, here's a round-up of some of what's on. If your campaign information isn't on here, get in touch and we'll add it to our webpages.
ARMA is releasing a series of infographics on twitter @WeAreARMA about bone, joints and muscle health.
Acupuncture Association of Chartered Physiotherapists included information about Bone and Joint Week within their October E-Newsletter to 6000 members. They will be sending out a press release and will tweet and post on their Facebook and LinkedIn accounts: www.aacp.org.uk.
Arthritis Research UK: 'Nation's joint problem' campaign raises awareness of the true impact of arthritis on the individual and society.
Chartered Society of Physiotherapy: The Chartered Society of Physiotherapy is launching a Rehab Matters campaign this autumn. Community rehabilitation transforms lives and enables recovery for millions each year, reducing the number of people becoming needlessly disabled and prevented from leading active lives – from stroke survivors and people living with and beyond cancer, to hip fracture patients and people with long- term conditions like arthritis, coronary and lung disease. Currently too many patients have long waits for rehabilitation after leaving hospital, 50% of people who have had a hip fracture are not offered rehab when they leave hospital and if they are, most wait for over four weeks. Find out more from the CSP's physiotherapy primary care summary briefing page.
College of Podiatry: The Patient's Perspective – Ten Podiatry and Patient Stories, making a difference to the lives of podiatry patients.
EULAR: The World Arthritis Day is supported by EULAR, and their theme is "Don't Delay, Connect Today!". This campaign aims to raise awareness of the importance of early diagnosis in preventing further damage to those living with RMDs, and to encourage timely access to evidence-based treatment.
You can get involved by liking and sharing posts on our Facebook, Instagram and Twitter (#ConnectToday).
Find out more at www.worldarthritisday.org/get-involved.
Fibromyalgia UK: See Fibromyalgia awareness week.
LUPUS UK:
"LUPUS: The Joints and Muscles" Factsheet
"LUPUS: Bone Health & Osteoporosis" Factsheet
"Exercising with Lupus" Blog Article
"Pain Management" Blog Article
"Exercising with Lupus" Video
NASS is delighted to launch the third in their series of videos about ankylosing spondylitis "Managing Your AS". The video focuses on the importance of exercise for AS and the use of medication in managing the condition. This follows on from their two previous releases What is AS? and Ankylosing Spondylitis – Not just back pain.
NASS is asking that supporters share these videos with family and friends to help them to understand how AS affects their lives, and to generally raise awareness.
National Osteoporosis Society: See their campaign: A message to my younger self.
National Rheumatoid Arthritis Society: See www.nras.org.uk
NHS England is releasing a blog article on 12 October by ARMA chair Professor Anthony Woolf.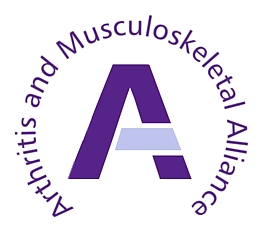 Seeking new trustees for ARMA
The Arthritis and Musculoskeletal Alliance (ARMA) is seeking to expand our trustee board to bring in people from different professional backgrounds. This is the ideal opportunity for someone who wishes to gain experience of serving at board level with an interest in improving health services for people with arthritis and other musculoskeletal conditions. We are looking for trustees with a business or fundraising background to complement our existing board's strengths in health provision and charity management.
ARMA is an umbrella body bringing together 35 member organisations, ranging from specialised support groups for rare diseases to major research charities and national professional bodies. Our vision is of an effective and unified MSK community working together to improve the lives of people with MSK conditions. We do this in partnership with our member organisations, by shaping policy and best practice. We have very strong links with NHS England and Public Health England. Our activities are not aimed at the general public, but we have strong recognition amongst relevant professionals and policy makers.
We seek to diversify the experience of our trustee board by co-opting two trustees. ARMA Trustees are appointed for an initial three-year term and after that are eligible to stand for a further three-year term. This is an unpaid honorary post. Board meetings take place on a quarterly basis and you will be expected to give your time for 4 meetings. Reasonable expenses are reimbursed. You must also be willing to provide advice on an ad hoc basis and serve on sub committees as appropriate.
If you would like to join the ARMA Board and think you have the appropriate skills and expertise, please contact us for more information or for an informal conversation. Please telephone 020 3856 1977 or email projects@arma.uk.net.
See our incumbent trustees on our Governance page.

Members' News and
Resources

The BOA's four new commissioning guides
The British Orthopaedic Association (BOA) is pleased to announce the recent publication of four revised commissioning guides with the Royal College of Surgeons of England. These NICE-accredited guides set out best practice care pathways to assist CCGs in designing optimal care for their populations. We are extremely grateful to all those involved in the rigorous development and accreditation processes. The guides, which can be found here, are:
• Pain Arising from the Hip in Adults
• Painful Deformed Great Toe in Adults
• Painful Osteoarthritis of the Knee
• Treatment of Carpal Tunnel Syndrome
Following the recent BOA and ARMA position statements on the rationing of elective orthopaedic services, we are urging stakeholders to consider these guides and to promote their adoption wherever appropriate with local CCGs. The use of these guides will assist CCGs to deliver high quality care in each of these pathways.
If you have any further questions, please contact policy@boa.ac.uk.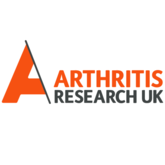 Get a grip on PIP
As an active member of the Disability Benefits Consortium (DBC), the Arthritis Research UK policy, campaigns and public affairs teams have worked closely with the Chairs of the coalition on the DBC's new report.
The report demonstrating the huge problems which many people experience when trying to access Personal Independence Payments, and includes statistics from the DBC Big Benefits Survey - with over 1500 responses specifically from people with musculoskeletal conditions- and an in depth case study provided by Arthritis Research UK about Debs, who had her PIP reduced and lost her Motability care as a result.
You can support this campaign by sparing a couple of minutes to send the report to your MP, and ask them to help improve PIP for everyone with arthritis who needs to rely on it. If you would like to read the full report, it's available on the DBC website.


Arthritis Research UK and Arthritis Care merger
We are delighted to tell you that Arthritis Research UK and Arthritis Care will be merging to become one organisation this autumn. The decision was made after careful consideration and due diligence, with both organisations focused on how best to serve the interests of people living with arthritis in the UK. We believe this is an opportunity to build on the best of both organisations and we are excited about the future. We are pleased to share that Liam O'Toole will be chief executive of the merged charity. Although we will officially become one charity in the autumn, it will take time to bring together our combined resources. We will keep you updated about changes that affect you and there will also be information available on both of our websites over the coming months. Please get in touch if you have specific questions or concerns.

NHSE/ARMA Webinar
& WHO Global Action Plan
NHSE/ARMA Webinar Gains Traction on YouTube
The "Sport, Exercise and Musculoskeletal Training in the NHS" webinar has received almost 300 views on YouTube; please continue to share and promote this important resource which highlights physical inactivity as the largest public health problem of the 21st century and outlines how Exercise Medicine and Musculoskeletal Medicine, delivered within the NHS, can have a positive impact on public health.
View the Webinar here.
FSEM (UK) Responds to Draft WHO Global Action Plan on Physical Activity
The Faculty of Sport and Exercise Medicine (UK) has responded to a recent consultation by the World Health Organisation on physical activity. The Faculty's key points cover: the scale of action needed to address physical inactivity across the globe; coherence of policy on physical activity in the UK; consistency in teaching and supporting health professionals to talk to their patients about physical activity; and how the plan addresses hard-to-reach and vulnerable groups and giving physical activity in schools equal prominence to academic subjects.
Read the Faculty's full response here.
FSEM (UK) Responds to NICE Consultation Update on Physical Activity and the Environment
The Faculty of Sport and Exercise Medicine (UK) has made recommendations on the NICE guideline which covers how to improve the physical environment to encourage and support physical activity. Expected to be published in March 2018, the FSEM (UK) response supports; active travel and the creation of new cycle and footpaths, asks that all health professionals receive mandatory training on the benefits of physical activity and how to prescribe physical activity safely to their patients, including those with a disability, utilising the local resources available to them and recommends that every school child, from school entry to leaving, should have at least 30 minutes of structured physical activity during every school day.

A Guide to Rheumatology:
Parliamentary briefing
In late September, BSR are releasing 'A Guide to Rheumatology: Parliamentary briefing,' which seeks to address the challenges and opportunities faced by the rheumatology multidisciplinary team and identify ways to improve the treatment and care received by individuals with rheumatic and musculoskeletal diseases.
It highlights the significant difficulties experienced by rheumatology services and the patients they serve:
• Waiting times: 38% of patients in England with suspected rheumatoid arthritis were assessed within three weeks of referral.
• Diagnostic delay: Only 18% of patients in England were referred to rheumatology within the NICE recommended three days of presentation to their GP.
• Workforce: In England, there are 0.84 consultant rheumatologists per 100,000 of the population, which is below the Royal College of Physicians recommendations of 1.09.
You can access the document via the BSR Briefings page.
The briefing also highlights a range of recommendations to improve treatment for rheumatology patients – among them, adherence to NICE Guidelines and Quality Standards and best practice as a target for performance, increasing the requirement of the rheumatology MDT, and reviewing collaboration between GPs and rheumatology services.
Also look out for BSR's Northern Ireland report, due to be published on the 12th October.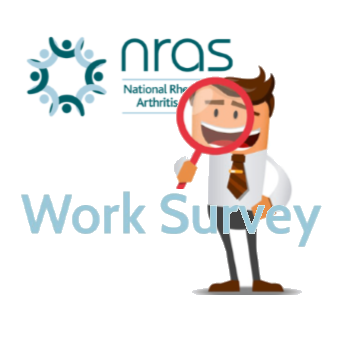 Work Matters - NRAS
NRAS will be launching its work report, Work Matters, in Parliament on 11th October. We are delighted that the Minister for Disabled People, Work and Health, Penny Mordaunt MP, will be joining us at the event. You can follow the proceedings live on twitter by following @NRAS_UK. The report will then be available to order or download from the NRAS website.
Upcoming NRAS events
The Cambridgeshire RA information evening will take place on 19th October from 7pm to 8.30pm (refreshments from 6.45pm) with the support of the rheumatology team at Cambridge University Hospitals NHS Trust. This free event takes place at The Cass Centre on the Cambridge University Press Site (CB2 8BS). The meeting is open to anyone living with RA as well as their family members, carers, and health professionals.
If you wish to attend, please email groups@nras.org.uk or call Kim or Gill on 01628 823 524.
Rheum for You comes to Swindon and Wrexham
On World Arthritis Day, NRAS will be holding its first Rheum for You conference of the year at Wrag Barn Golf Club in Swindon. The next one after that is in Wrexham on 8th November. At both events we will have representatives from the local rheumatology teams as well as NRAS staff giving a range of excellent talks.
For more information call Emma on 01628 823524 or email membership@nras.org.uk
NRAS Christmas Cards now on sale!
Our NRAS Christmas cards are now on sale! Featuring seven delightful designs including our new JIA card designed by Eilidh Milne, aged 8, who has JIA. Packs are still just £4 for 10 cards and delivery is still free of charge! Order yours today here!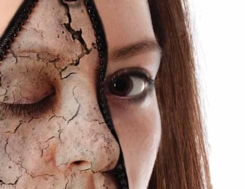 October is Lupus Awareness Month

We would like to remind everyone that October is Lupus Awareness Month. Throughout the month LUPUS UK will be sharing facts, videos, information and case studies on social media. We would be very grateful to any organisations that can spread the word about our #THISISLUPUS campaign and direct people towards the LUPUS UK website for more information or support.


Three LUPUS UK Factsheets Revised and Updated
Three factsheets have recently been revised and updated to meet the requirements of The Information Standard. The updated versions of "LUPUS: A Guide for Patients", "LUPUS: The Symptoms and Diagnosis" and "LUPUS: The Heart and Lungs" are now available to read and download on the LUPUS UK website. Physical copies of these updated leaflets are being printed and will be available from LUPUS UK National Office shortly.


Selena Gomez continues to raise awareness of lupus
On Thursday 14th September 2017 the American singer/actor Selena Gomez revealed to her 127 million followers on Instagram that she had recently had a kidney transplant because of her lupus. The kidney was donated by her best friend, Francia Raisa. The announcement received a massive response online and coverage by national media.
LUPUS UK was approached by a number of different broadcasters to arrange interviews with clinicians and patients. This proved to be a fantastic opportunity for raising awareness of lupus in the UK.
You can read more about this and watch/listen to some of the media interviews on our website.

Primary Care Rheumatology Society Annual Conference 2017
The annual PCRS Conference in York features a highly respected hands-on, friendly educational conference for GPSIs in MSK + Rheumatology where you can learn from, build contacts and mix with your peers.
Start Time Thursday, 16th of November 2017 - 12:00
End Time Saturday, 18th of November 2017 - 13:00
There are still places available and you can now see the full conference programme with expanded details of the Workshop sessions, and download the delegate application form here.
For details of the venue, visit the event's page on the PCR Society website.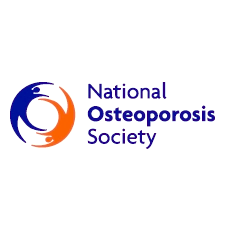 New National Osteoporosis Society Research Strategy to launch 2nd October
The National Osteoporosis Society is pleased to announce that it will shortly be launching a new Research Strategy and grants funding round. The upcoming launch reiterates the continued and central importance that research has within the Charity.
The new strategy is the result of extensive consultation with academics, clinicians and people living with osteoporosis, and clearly outlines what the Charity wants to achieve through research over the next five to ten years, and how it plans to achieve it.
Whilst you'll have to wait until 2nd October to find out all the details for our exciting new Research Strategy, for now we can share with you the strategy's three main goals:
• To ensure that we support research that makes a real difference – by working closely with others to agree what research should be carried out in the future.
• To ensure researchers get the support they need to do great, life-changing work – by bringing researchers together, sharing ideas and helping tomorrow's top researchers get started.
• To ensure that research is always relevant for people affected by osteoporosis – by having strong involvement from people living with osteoporosis, allowing them to participate in studies, inform future research and hear the latest findings quickly so they can benefit as soon as possible.
Details of the full Research Strategy and grants round will be available from 2nd October at nos.org.uk/Research.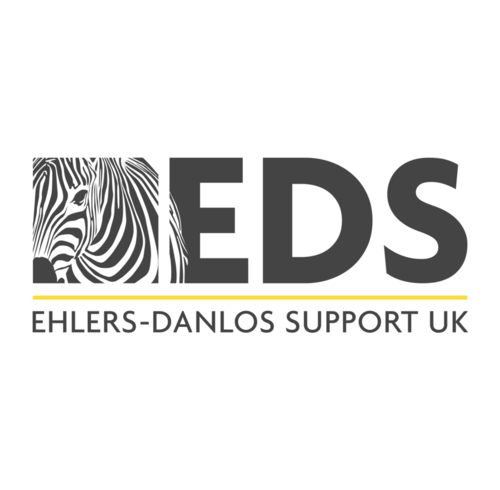 EDS UK launches free membership
and toolkit for GPs
The Ehlers-Danlos Support UK (EDS UK) has launched free membership alongside a brand new website and logo. This is a major change for the charity in its 30th year and is intended to attract new supporters.
The website is kept up to date with news and the latest information on the Ehlers-Danlos syndromes as well as vital support. Have a look here: www.ehlers-danlos.org.
The charity is also proud to be working in partnership with the Royal College of GPs this year to create an EDS toolkit for GPs. Clinical Champion Dr. Emma Reinhold is driving the project, collating input from a range of experts in primary and secondary care as well as expert patients and networking with clinical colleagues to raise awareness of the challenges of diagnosing and treating EDS and related conditions.
Click here to open the full-size photo of the RCGP EDS Spotlight Steering Group, which includes Dr Lesley Kavi, Lauren Harding (RCGP Project Manager), Kay Julier (EDS UK) and Dr. Emma Reinhold (Spotlight Clinical Champion and EDS UK Medical Advisory Panel).

Back Care Awareness Week media pack
During Back Care Awareness Week, which this year is targeted at the Education sector, BackCare will be conducting media interviews and distributing promotional packs containing posters, pamphlets/leaflets and flyers.
Their aim is to disseminate guidance and advice on maintaining healthy backs for children during their school life and beyond.
BackCare have issued a press release, which you can download here.
Back Care Awareness Week runs 2 - 6 October 2017.
If you are interested in the information packs, you can get them here.

NASS starts the search
for new Chief Executive
The National Ankylosing Spondylitis Society are sad to report that after six years with NASS as Chief Executive, Debbie Cook is moving on, out of the medical health sector. During her time with NASS Debbie has overseen the transformation of the charity into one that AS charities around the world aspire to emulate.
Her bold leadership and strong vision, whilst always remaining sensitive to the needs of the membership, have defined NASS's approach and will set the tone for the future. Debbie will be leaving NASS on 24 November 2017.
Vacancy: Chief Executive role at NASS
NASS is now recruiting for a new Chief Executive. You can find more about the role and the application process here.
Reporting to the Chair of the Charity, the new Chief Executive will be responsible for running all aspects of the Charity: for the creation, revision or delivery of its strategy. He or she will be an ambassador for the charity with a passion for its work, building on the great work done by the Charity during the last few years.
The new Chief Executive will need to be comfortable with delivering presentations to large groups and raising the profile of the charity and AS.
Flexible Location: A Hammersmith or home-based role will be considered.
For more information, please visit the job description on the charityjob site.
First round interviews will be held week commencing 16th October with final interviews on Wednesday 25th October. Interviews will be held at the NASS office, Hammersmith, London.
The closing date for applications is Friday, 6th October 2017 at 4pm.


EMA Survey on the reporting
of adverse drug reactions
The European Medicines Agency is surveying the views of patients and healthcare professionals on the reporting of adverse drug reactions. Please follow the link to the survey on adverse drug reaction reporting (side effects) and additional monitoring.
Your help in disseminating this survey to the patients and health care professionals would be very much appreciated. The attached banner and link to the survey can be circulated via email as well as added to a website.
This survey is available in all official EU languages (a drop down list on the right hand side in the survey allows the selection of any language). It should not take more than 5 to 10 minutes to complete. The survey will be open for responses until 9 October 2017.
The results will be analysed by the European Medicines Agency and a report containing summary information will be provided to the European Commission (DG SANTE) and will be further disseminated publicly.
If you have any questions about this survey, please contact survey@ema.europa.eu.


Lupus Awareness Month begins 01 Oct 2017
Older People's Day in UK 01 Oct 2017
North Wales arthritis and chronic pain support group, Holywell 02 Oct 2017
BackCare Awareness Week 02 - 06 Oct 2017
ARMA Board Meeting 03 Oct 2017
BSR Paediatric Annual Conference 2017 04 - 06 Oct 2017
Northern Ireland Osteoporosis Conference 2017 05 Oct 2017
East Midlands Lupus Information Day – Nottingham 07 Oct 2017
NRAS Rheum 2 Talk, Poole 11 Oct 2017
NRAS launches Work Matters report in Parliament 11 Oct 2017
BSR Autumn Conference, Leeds 11 - 12 Oct 2017
Bone and Joint Action Week begins 12 Oct 2017
Wales Osteoporosis Advisory Group – Skills and Knowledge Workshop 12 Oct 2017
BASEM Open Forum and AGM, 4pm 12 Oct 2017
NRAS Rheum for You Members' Conference, Swindon 12 Oct 2017
FSEM and BASEM conference with Bath University 12 - 13 Oct 2017
World Spine Day 16 Oct 2017
World Paediatric Bone & Joint Day 19 Oct 2017
Cambridgeshire RA information evening 19 Oct 2017
World Osteoporosis Day 20 Oct 2017
BMAS course: Self-acupuncture day, Cheshire 20 Oct 2017
Institute of Osteopathy Convention, 'Emerging Models' 20 - 22 Oct 2017
AACP conference, Edinburgh 21 Oct 2017
G-MUSC Symposium and AGM, Berlin 22 - 23 Oct 2017
Mini Love Your Bones conference, Locks Heath 25 Oct 2017
BMAS Autumn Scientific Meeting, London 28 Oct 2017
North Wales arthritis and chronic pain support group, Holywell 06 Nov 2017
NRAS Rheum for You Members' Conference, Wrexham 08 Nov 2017
ARMA Policy, Comms and Gold Stakeholders meeting 09 Nov 2017
RCN Orthopaedics and Trauma Nursing Conference, Chester 14 Nov 2017
BSR Core Skills for Nurses and Health Professionals Course 15 - 16 Nov 2017
College of Podiatry Annual Conference and Exhibition 16 - 18 Nov 2017
NOS Osteoporosis Clinical Update, Birmingham 30 Nov 2017
Edgar Stene Prize closes to judging panel applicants 01 Dec 2017
North Wales arthritis and chronic pain support group, Holywell 04 Dec 2017
Edgar Stene Prize closes to essay entries 21 Dec 2017
RCN Rheumatology Nursing workshop 2018, London 12 Jan 2018
North Wales ARMA Network meeting 23 Jan 2018
EULAR Annual European Conference of PARE 2018, Brussels 15 - 18 Feb 2018
NOS National Training Scheme for Bone Densitometry 06 - 07 Mar 2018

To see previous issues of the newsletter, click here.
Follow us @WeAreArma
Please start thinking about sending your items for inclusion in our next ARMA newsletter