Physical activity seems to have been the theme for the last few weeks. The latest phase of Public Health England's 'One You' campaign Active 10 aims to get inactive people doing 10 minutes of brisk walking per day. Whilst I have seen some questioning of "shock tactics", the statistic that 41% of people aged 40 – 60 in the UK do not do 10 minutes of brisk walking in a month certainly helped gain coverage. I'm sure the new Active 10 app will get some people walking on a daily basis. ARMA and a lot of ARMA members supported the campaign.
Physical activity at all ages is important for maintaining good MSK health. The issues are complex, and people with existing MSK conditions will find it more challenging to remain active and to know what is appropriate exercise for them. It is important that they get the right advice and support. The next ARMA/NHS England webinar is on sport, exercise and musculoskeletal training and delivery in the NHS. Do sign up and join us on 8th September, or watch the recording afterwards.
Not all the barriers to being more active are individual. I was interested to see that NICE are developing guidelines on how local councils can make it easier for people with limited mobility to be more active. This is looking at how the design and maintenance of streets and parks can make it easier for people, particularly those with impairments, to access. The guidelines are open for consultation until 2nd October and could be very relevant to people with MSK conditions.
Whatever your role – clinician, patient, policy maker, planner, provider of specialist or general sport or activity – we all need to play our part in promoting physical activity for everyone. ARMA and ARMA members will continue to play our part in this. What will you do?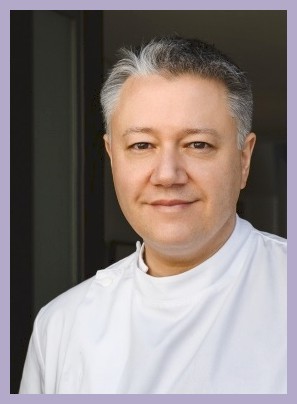 by Robin Lansman, President of the Institute of Osteopathy and practicing osteopath
As President of the Institute of Osteopathy (the professional body that represents osteopaths) I was delighted when I was recently invited to contribute to the ARMA blog. Part of our ambition is to work with healthcare colleagues to enhance UK public health and as such, when considering contributing to this blog I've personally reflected on what I see to be key recognition of these activities and the progress that the Institute of Osteopathy has made over recent months.
A key highlight for me has to be when I attended a meeting earlier this year representing the Institute of Osteopathy with my colleagues, Maurice Cheng and Matthew Rogers, where we formally accepted the invitation to join the Allied Health Professions on behalf of the osteopathic profession.
The Allied Health Professions represent the third largest workforce in the health and care system and osteopathy has joined the twelve other autonomous health professions that Suzanne Rastrick, the Chief Allied Health Professions officer of NHS England, represents.
This new relationship marks an important milestone for the osteopathic profession and indeed for the Institute of Osteopathy. A whole-person approach to health has always been at the core of osteopathic care and Suzanne's continuing pledge to encourage innovation, multi-professional working and patient-centred care resonates well with these ambitions.
The Allied Health Professions are increasingly seen as key in transforming health, care and wellbeing, and increasing capacity across the healthcare system. Allied Health Professions into Action, a recently launched crowdsourcing strategy has been developed to unlock this potential, and osteopaths are delighted to now play their part in this initiative.
We look forward to working with other Allied Health Professions over coming months to strengthen the engagement of osteopaths with other healthcare professionals and in the transformation of service delivery to improve patient outcomes. We will keep you updated on our progress.

How to set up an NHS Musculoskeletal (MSK) Service
Join our webinar on Friday the 8th September at 12pm to find out.
The Faculty of Sport and Exercise Medicine UK will be hosting a webinar Sport, Exercise and Musculoskeletal Training and Delivery in the NHS on the 8th September at 12pm in conjunction with ARMA and NHS England.
Speakers Dr Natasha Jones, Vice President of the Faculty and Dr Mike Rossiter will be detailing the scope of work a Sport & Exercise (SEM) Consultant covers, both within and outside of the NHS. There will be an example of how an NHS MSK service has been set up and run successfully and the positive impact it has on investigations and interventions.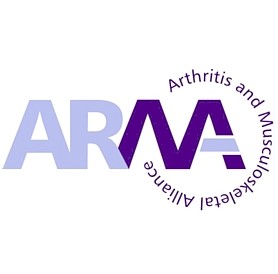 ARMA Policy Position: Prevention of Musculoskeletal Conditions
Arthritis and musculoskeletal conditions affect the bones, joints and muscles, and burdens the lives of so many people.
Musculoskeletal conditions are now the UK's the biggest cause of pain and disability, accounting for an astounding one-in-five of all visits to the GP. Furthermore, trends indicate that more people than ever will be affected by MSK disorders in the coming years, which is why preventing them has never been more important. For this reason, the Arthritis and Musculoskeletal Alliance (ARMA), an alliance of prominent health charities, professional and research bodies, has produced a Policy Position Paper on Prevention of Musculoskeletal conditions.
The position paper highlights that a transformation is needed so that the care and public health systems go beyond merely tackling musculoskeletal conditions when they arise, to promoting good, lifelong musculoskeletal health. At every age people should be supported to maintain and improve the health of their joints, bones and muscles.
For more information about preventing musculoskeletal conditions, and to get involved in ARMA's work, please get in touch via www.arma.uk.net and Twitter @WeAreARMA.

ARMA Policy Position Paper on Joint Replacement Surgery
In early August, ARMA has published a Policy Position Paper titled:
'Rationing' Access to Joint Replacement Surgery and Impact on People with Arthritis and Musculoskeletal Conditions
It deals with the damaging nature of thresholds and scoring tools, the problems of waiting times and restricted access to surgery, and how patients with musculoskeletal conditions are affected.
The Alliance is drawing attention to worrying trends in treatment access and the paper makes clear the key outcomes we are seeking from CCGs and the NHS.
Members' News and
Resources
Fibromyalgia Awareness Week 2017
03-10 September 2017
The aim of Fibromyalgia Awareness Week is to raise awareness of fibromyalgia, and the impact it has on those living with fibromyalgia, and their friends and family. Given that fibromyalgia is an invisible disease, it is so important that we raise awareness of fibromyalgia, in order to broaden perceptions, knowledge and understanding of this condition.
During the week, we will be sharing different perspectives from people living with fibromyalgia; family members; volunteers, patient organisation representatives, and healthcare professionals, in order to raise awareness and challenge some of the misconceptions people have about fibromyalgia.
To see how to get involved, open the Fibromyalgia Awareness Week 2017 information leaflet and download the thunderclap banner.

Ankylosing Spondylitis video -
Not just Back Pain
NASS are delighted to launch the second in their series of three videos explaining what Ankylosing Spondylitis is and how it affects people.
The animation 'Ankylosing Spondylitis - Not just Back Pain' describes how AS can affect other joints, tendons and ligaments, along with other areas including the eyes, bowels and skin.
We hope you find the video interesting. Please do share it to raise awareness of how AS affects 200,000 people in the UK.

BSR wins contract to run 3-year national arthritis audit
The British Society for Rheumatology is delighted to have won the contract to deliver a three year national arthritis audit, which will be instrumental in improving patient care in England and Wales. This is one of the largest projects that they will undertake over the next few years, and involve over 200 hospitals across England and Wales.
Autumn Conference 2017
11 - 12 October
This event brings together the entire rheumatological profession, giving you a rare opportunity to discuss complex cases in an informal setting.
Whether you are a consultant, trainee, nurse or a rheumatology related health professional, this is a great chance to share and exchange clinical best practice in-depth, as well as add to your CPD points. Book your ticket now!
Paediatric Annual Conference 2017
This high-quality educational and networking event is the 2017 must-attend conference for health professionals working with children and young people in the field of rheumatology.
Sheffield
4th – 6th October 2017
www.rheumatology.org.uk/BSPARconference
Annual Conference 2018
Abstract submission is now open for the Annual Conference 2018 – this is an opportunity to showcase the advances you've made in clinical science and patient care. Please view instructions on our website for how to submit abstracts for this flagship rheumatology event.
Core Skills for Nurses and Health Professionals Course
A two-day intensive course for allied health professionals and nurses with a specialty in rheumatology.
15 - 16 November 2017
Keele University
Details and booking via this link.

The British Society of Rheumatology has recently launched Rheumatology Advances in Practice, which is a new online open-access rheumatology journal.
Find out more via this link to the Oxford University Press website.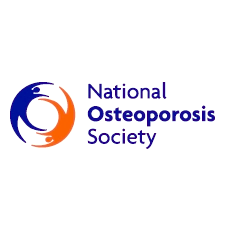 More people could be offered drugs to prevent bone fractures because of osteoporosis
The National Institute for Health and Care Excellence has now published its new guidance and cost effectiveness appraisal on the use of bisphosphonates for preventing bone fractures in people at increased risk. The new guidance links a person's risk of having a bone fracture with the point at which treatment should be started, based on cost effectiveness – this is called a multi technology appraisal.
It recommends treatment with the bisphosphonate drugs alendronic acid, ibandronic acid and risedronate sodium as options for people who have at least a 1% risk of a bone fracture within the next 10 years. The guidance says that the 10-year probability of having a bone fracture should be estimated using the FRAX or QFracture risk tools, in line with NICE's existing guideline on osteoporosis, but also based on clinical judgement.
The National Osteoporosis Society's Clinical Director Fizz Thompson said: "Anything which removes barriers for people getting treatment for osteoporosis is a welcome step forwards. We will continue to work with NICE and other professional bodies to make sure there is clarity and understanding on prescribing osteoporosis medications."

Bone Densitometry Course 2018 – Booking now open!
The National Osteoporosis Society is working to improve standards in bone densitometry practice in the UK and we want you to join us!
If you're a Health Professional with an interest in osteoporosis and bone health, you'll know how important this is.
Our Bone Densitometry Course only takes place once every two years, and fills up very quickly. That's because it's the only course in the UK that offers a Certification in Bone Densitometry.
Booking for our 2018 course - which takes place in Birmingham next March - is now open. The course is suitable for all healthcare professionals or clinical scientist bone densitometry operators.
Be one of the first to book. You'll receive 12 CPD points over two days and have the option to gain a Certification in Bone Densitometry following the course.
Spaces are limited so book soon to avoid disappointment.

Sport and Exercise Medicine holds key to GP Physical Activity Support
The Faculty of Sport and Exercise Medicine (FSEM) UK welcomes the recent report published in the British Journal of General Practice – GPs' knowledge, use and confidence in national physical activity and health guidelines and tools: a questionnaire-based survey of general practice in England.
The FSEM (UK), which represents and sets standards for Sport and Exercise Medicine clinical practice in the UK, is taking action to provide GPs with physical activity learning and reliable, evidence-based information to prevent and manage lifestyle-related diseases via physical activity. The FSEM (UK) has been working with the Royal College of GPs on a Physical Activity and Lifestyle three year clinical priority. The aim of the project is to help GPs to manage their patients' physical health and reduce the demand on primary care and the wider NHS. Dr Paul Jackson, President of the Faculty of Sport and Exercise Medicine UK, comments: "We welcome this research which highlights the need for further training to be available for GPs to improve their knowledge on the assessment of physical activity levels and how to give advice on increasing activity. This need for further knowledge about exercise medicine is required not only in general practice, but across all medical specialties."
The FSEM (UK), which represents and sets standards for Sport and Exercise Medicine clinical practice in the UK, is taking action to provide GPs with physical activity learning and reliable, evidence-based information to prevent and manage lifestyle-related diseases via physical activity. The FSEM (UK) has been working with the Royal College of GPs on a Physical Activity and Lifestyle three year clinical priority. The aim of the project is to help GPs to manage their patients' physical health and reduce the demand on primary care and the wider NHS.
Dr Paul Jackson, President of the Faculty of Sport and Exercise Medicine UK, comments: "We welcome this research which highlights the need for further training to be available for GPs to improve their knowledge on the assessment of physical activity levels and how to give advice on increasing activity. This need for further knowledge about exercise medicine is required not only in general practice, but across all medical specialties."

BASEM members benefit from new orthopaedic research
BASEM is excited to launch its new partnership with OrthoEvidence (OE).
OE is the global source for summarized, high quality orthopaedic research from around the globe and the service will provide BASEM members with premium access to summaries and critical appraisals of high quality orthopaedic research making them part of a growing community of more than 37,000 practitioners who rely on the highest-quality orthopaedic research to help improve their practice. 60% of OE members surveyed last year even stated that they had changed their practice as a result of reading OE reports.
For further information of this new membership benefit, read more from the OrthoEvidence page on the BASEM website.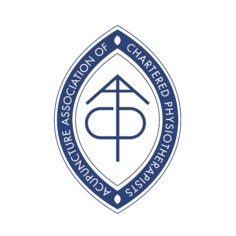 AACP 2017 Conferences –
Bristol and Edinburgh
The UK's largest acupuncture association is taking its conferences on the road to Bristol and Edinburgh.
The AACP conferences provide a full day packed with distinguished speakers to educate you in the latest acupuncture research and techniques. All AACP conferences are designed to ensure every delegate learns and develops new techniques in western medical acupuncture that can be applied in their workplace.
Bristol Conference
Date: 23rd September 2017
Location: Holiday Inn Bristol - Filton, Filton Road, Bristol, BS16 1QX
Speakers:
• Sinead McCarthy – Acupuncture in men's health
• Val Hopwood – UK Acupuncture from a political and historical perspective
• Tianjun Wang – Scalp Acupuncture
• Lesley Pattenden – Low Back Pain
• Tom van Calster – The role and importance of Acupuncture in Musculoskeletal problems - practical demonstration: Treatment of Neck pain.
• Dr Elisa Rossi, MD. - Acupuncture in Paediatrics
Edinburgh Conference
Date: 21st October 2017
Location: Surgeons Hall, Edinburgh, EH8 9DW
Speakers:
• Cheryl Mason - Acupuncture in Womens Health
• Amos Ziv - Meridian Wave Acupuncture Theory (with practical)
• Marjolijn Visser – Acupuncture as part of western medical treatment
• John R. Cross - Acupressure for Neurological Conditions
• Johnny Wilson – subject TBC
Price:
• £110.00 AACP Members (please log in to apply the members discount)
• £140.00 Non-AACP Members
Visit www.aacp.org.uk/events/conferences to find out more and book your place today!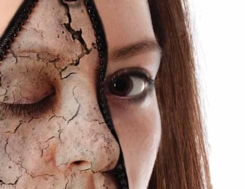 LUPUS UK launches #THISISLUPUS campaign
LUPUS UK has recently launched its campaign in build up to Lupus Awareness Month 2017 in October. The #THISISLUPUS campaign is encouraging people affected by lupus to share their experiences of the disease and the impact it has on their lives. By opening up about lupus more, we hope to show people something that they may not usually see – we aim to make the invisible visible.
We have decided to re-use a design for our campaign poster because it ties very well with our aims and generated a lot of conversation when we first used it five years ago. The 'zip' poster was designed by a lupus patient, Karen Fox, to highlight that lupus is often an invisible disease and that you cannot always know what is going on beneath the surface.
Click here to see the full poster.
The main focus of our campaign is on social media where we are encouraging people to share photos and videos about their experiences with lupus. We will be sharing these throughout October. We will also be using contributions to create a few videos which we hope will raise awareness of the impact lupus can have. You can learn more about this project and how to get involved at www.lupusuk.org.uk/thisislupus-video.
East Midlands Lupus Information Day – Nottingham
– Saturday 7th October 2017
The next LUPUS UK information day is taking place at De Vere Jubilee Conference Centre, Nottingham University, NG8 1BB on Saturday 7th October 2017. We have a number of expert medical speakers including:
• Dr Frances Rees
Consultant Rheumatologist, Nottingham
• Dr Ian Todd
Associate Professor and Reader, University of Nottingham
• Alice Muir
Lupus Nurse Specialist, Nottingham
• Mandy McCartney
Lupus Nurse Specialist, Leicester
• Mr Dharminder Singh
Pharmacist, Keyworth Pharmacy
Tickets are free of charge and can be requested online at www.lupusuk.org.uk/east-midlands-info-day-2017.

British Chiropractic Association Autumn Conference 2017
Chiropractic: It's not what I do, it's who I am
(also commemorating 20 years of the Welsh Institute of Chiropractic)
30th September – 1st October 2017
University of South Wales
Speakers include: Josh Wagner, John M Ventura, Richard Brown, Ulrik Sandstrøm and Michael Stone
Harnessing and improving a practitioner's skills to be the 'Gold standard' in spine care.
Includes a look at the impact of Chiropractic on Public Health.
Practical workshops to enhance clinical skills in an interdisciplinary setting.
Read more from the chiropractic website.

RCN Rheumatology Forum study day and new publication
Bookings are now open for the RCN rheumatology study day being held on 12th January 2018.
RCN Rheumatology Nursing workshop 2018
'Rheum with a view'
Royal College of Nursing, 20 Cavendish Square, Marylebone, London W1G 0RN
13:00 - 15:00
More information can be found here, including the event programme.
New Inflammatory Arthritis Publication
The newly updated guidance "Assessing, managing and monitoring biologic therapies for inflammatory arthritis" will soon be available to access from the www.rcn.org.uk/professional-development/publications page.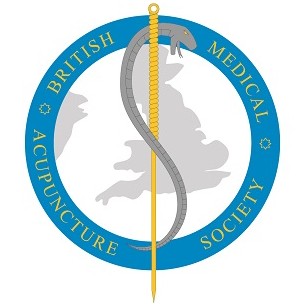 BMAS Autumn Meeting
Venue: Royal College of Physicians, 11 St Andrews Place, Regent's Park, London NW1 4LE
Price from £140
Saturday 28 October 2017
Update yourself on the latest research into acupuncture, catch up with news, network with colleagues and earn CPD hours. Speakers to include:
• Geoffrey Burnstock: Purinergic signalling and its involvement in pain and acupuncture
• Berthold Henkel: Acupuncture for pain control after caesarean section
• Taras Usichenko: Analgesic effects of auricular acupuncture
• Catharina Klausenitz: Auricular acupuncture for exam anxiety in medical students
For further details and to register for courses, visit www.medical-acupuncture.co.uk/event-registration.
Tel: 01606 786782 Email: admin@thebmas.com
BMAS House, 2/3 Winnington Court, Northwich, Cheshire CW8 1AQ
Foundation Courses in Western Medical Acupuncture
Courses for regulated healthcare professionals at venues in London, Glasgow, Dublin, Manchester.
A four-day course for regulated health professionals:
• Experienced, medically trained lecturers
• Comprehensive course notes
• 100 Free needles

BackCare Awareness Week
- Back Care in Education
2nd – 6th October 2017
So many people in the UK have some form of back pain. It is estimated that around 30 million people will suffer from back pain this year.
The debilitating condition can start in early life, as demonstrated by the fact that about one in four children regularly experience back pain. This is why BackCare, the national back pain charity, has chosen "Back Care in Education" as its theme for Back Care Awareness week, which is to take place between the 2 and 6 October this year.
BackCare was set up nearly 50 years ago to support people with back or neck pain. It provides evidence-based information, advice and guidance to its members on how to avoid and manage back pain. Its Back Care in Education campaign is being delivered in partnership with a community interest company, named Kidsbacks4theFuture, which aims to create awareness amongst children of the importance of maintaining healthy postures and taking care of their backs for the rest of their lives.
Companies and organisations, in particular educational establishments, will be encouraged through the campaign to create awareness of how the growing bones of children and young people can be harmed through lack of awareness of the damage that can be caused by poor posture; carrying heavy school bags on one shoulder; and lack of calcium and vitamin D in diets. Packs will be available to teachers and others to enable talks and demonstrations to school children and students about the need to eat and drink well, and to exercise regularly. Educational providers will also be reminded that desks, chairs and computer stations used in schools and colleges need to be designed in a way that ensures that the spine is properly supported.
The campaign will be widely promoted through social media and there are plans to publish several articles and hold a number of media interviews.

Institute of Osteopathy Convention 2017
The iO Convention is the biggest and best known osteopathic training and networking event in the UK osteopathic calendar. This year's convention, running from 20th – 22nd October, offers an outstanding line-up of speakers, workshops and networking opportunities. Taking place in a prestigious new venue, it will bring the profession together to learn, engage, celebrate the strides osteopathy has made, and look to the bright future for the profession.
Reflecting this year's theme of 'Emerging Models', leading lights from the world of osteopathy and beyond will share the cutting-edge research transforming our understanding of osteopathic practice. Each session is designed to bring osteopaths up to speed with the latest developments, and empower them with the tools to put it into practise.
You can find out more about the greatest training, networking and social event in UK osteopathy by visiting www.iosteopathy.org/convention-2017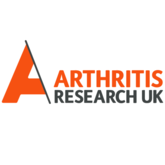 Arthritis Research UK's recognition campaign
This week we launched our new campaign to change how the nation sees arthritis. You can now take a look at the TV advert on our home page, which aired on Saturday 26th August.
We would be delighted if members could share our case study film via your organisation's social media channels to help us reach a wider audience. This is an emotive film about people who have arthritis, where they discuss the realities of living with the condition.
This week we have been sharing content from the campaign on our social media channels: www.facebook.com/arthritisresearchuk/ and twitter.com/ArthritisRUK. It would be great if members could share these posts on your own channels. Or if you would prefer to write your own posts, we have developed some suggested content:
Twitter:
• 10m adults live with arthritis. Its impact is everywhere. Yet, it is invisible. Watch to understand what this means #jointproblem
• What's it like to live with arthritis? How does it affect every part of your life? See our case study film.
• We lose over 30 million working days a year to conditions relating to arthritis. To find out more, click here.
Facebook:
• 10m adults live with arthritis. Its impact is felt everywhere but it's invisible. Watch to understand what this means and how arthritis affects people with the condition, and those around them. Arthritis. The Nation's Joint Problem Case Study video.
• Millions of people live with arthritis in the UK, and the effects of the disease are felt everywhere; from family life to the economy. Learn more about the impact that arthritis has and what we can do to put an end to the disease.
• We lose over 30 million working days a year to conditions relating to arthritis.
To find out more, visit the campaign home page.
The campaign will be running throughout September, so to keep momentum, your ongoing support would be very appreciated. Please look out for new campaign content on our pages.
Arthritis Research UK at Party Conferences
For the first time in the history of the charity, Arthritis Research UK are exhibiting at Labour and Conservative Party conferences. Millions of people in the UK live with the pain, fatigue and isolation of arthritis, without the support they need. We need to put the needs of people with arthritis on the political agenda so we can transform lives.
Alongside the huge personal impact of arthritis, it also affects our economy amounting to the third largest area of NHS spending, with an annual budget of £4.8 billion, and being the cause of one in five working days lost in the UK.
By exhibiting at party conferences this year, we hope to get the message across to MPs and decision makers that the time is now to address these issues. By getting the big decisions right we can make life better for everyone affected by arthritis, as well as having a positive effect on the UK economy. We need urgent action to prevent more people from developing arthritis, to transform the lives of people already living with the condition, and to help cure it altogether. We are also encouraging people to ask their MP to visit our stall or meet with us to hear about what they can do to support their constituents with arthritis. To take the e-action click here.
Come and visit our stands (stand 23 at Labour conference and stand 12 at Conservative conference) to find out more about our conference activity.
Vacancy: Research Systems and Governance Manager
Arthritis Resarch UK are looking for a Research Systems and Governance Manager to join the Research and Programmes Directorate. The main purpose of the role is to analyse and develop their research processes and systems, and work with users to implement fit for purpose solutions. You will work with teams across the charity and with external software suppliers.
Location: London or Chesterfield
Hours: full-time, 35 hours per week
Salary: £33,500 - £36,500 + benefits
Contract type: Permanent
Closing date: midnight on Tuesday 12 September

NRAS Events in September & October
New RA event in Solihull
NRAS are pleased to announce a FREE Rheumatoid Arthritis event in Solihull taking place on Saturday 16th September. The event takes place at The Village Hotel, Solihull (B90 4JG) and there is plenty of free parking available. Please arrive for refreshments at 13:30 with talks due to start at 13:45 and the event will run until approximately 16:00.
The keynote speaker is Professor Christopher Buckley, DPhil FRCP, Kennedy Professor of Translational Rheumatology, Director of the Birmingham NIHR Wellcome Trust Clinical, Research Facility, Director of Clinical Research, Kennedy Institute of Rheumatology. Professor Buckley will present "New Treatments for Arthritis: a team based approach."
There are limited spaces available so please email groups@nras.org.uk to reserve your place!
Free Training – Rheum 2 Talk
Rheum2Talk is a unique FREE interactive training day for rheumatology nurses, physiotherapists, occupational therapists, consultants, registrars, medical students, GPwSI and anyone involved in care of those living with inflammatory arthritis.
This innovative and interactive workshop is designed to enhance your understanding of the emotional and sexual needs of your patients.
The training will take place at Salterns Harbourside Hotel (38 Salterns Way, Poole BH14 8JR) on Wednesday 11th October from 09:00 - 16:30.
If you would like to register to attend please inform us as soon as possible by calling 01628 823 524 or email gill@nras.org.uk. Please also feel free to let your colleagues know about this training event.

North Wales ARMA Meetings for 2018
The North Wales ARMA Network has set advance details of its meetings for next year.
A map and directions are provided for meetings to be held on :-
• Tuesday 23th January 16:30 – 18:30 hours
• Tuesday 17th April 16:30 – 18:30 hours
• Tuesday 3th July 16:30 – 18:30 hours
• Tuesday 16th October 16:30 – 18:30 hours
Download full details in pdf format.
Stoke ARMA user groups meeting
ARMA Stoke would like to let you know they are having their 3rd meeting of the year for the ARMA/Haywood user group.
This will be on Friday 15th September at 1pm in the lecture room at the Haywood Hospital, Burslem, Stoke -on-Trent.
Refreshments will be available from 12:30pm.
Presentations on the day include Brighter Futures (Mental Health), Osteoarthritis Day for patients, the Blue Iris Project and other updates from the hospital.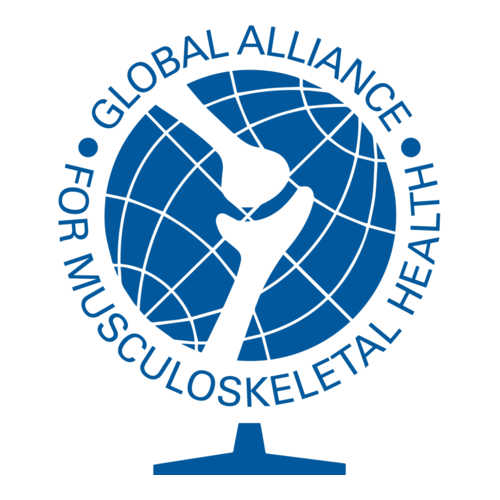 Bone and Joint Week 2017
Bone and Joint Week runs from 12th to 20th October 2017
Musculoskeletal conditions affect nearly everyone at some point in their life; they are the biggest cause of disability in the UK, affecting more individuals than any other disease group. Musculoskeletal conditions can affect people of all ages, including children. If not treated appropriately, musculoskeletal conditions can affect daily activities such as working, walking, climbing stairs, cooking and personal hygiene.
Follow the campaign on twitter at @WeAreARMA and #BoneandJointWeek2017 and follow G-MUSC @bonejointdecade.
The Bone & Joint Action week includes the following dedicated days.
12th October: World Arthritis Day (WAD)
The World Arthritis Day is supported by EULAR, and this year's theme is "Don't Delay, Connect Today!"
This campaign aims to raise awareness of the importance of early diagnosis in preventing further damage to those living with RMDs, and to encourage timely access to evidence-based treatment.
You can get involved by liking and sharing posts on our Facebook, Instagram and Twitter (#ConnectToday).
Find out more at www.worldarthritisday.org/get-involved.
16th October: World Spine Day (WSD)
This year, the WSD theme is "Your Back in Action" highlighting the importance of physical activity and improving posture as part of good spinal health and prevention of injury. WSD is encouraging people and organisations worldwide to plan special events around the theme of #yourbackinaction to raise awareness of good spinal health.
See www.worldspineday.org for more information and ow to get involved.
17th October: World Trauma Day
19th October: World Pediatric Bone & Joint (PB&J) Day
20th October: World Osteoporosis Day (WOD)
The World Osteoporosis Day theme in 2017 is 'Love Your Bones - Protect Your Future'. The focus is on the global burden of osteoporosis and the need for fracture prevention.
The International Osteoporosis Foundation is encouraging people to sign the IOF Global Patient Charter in support of improved patient care.
The IOF will be launching a newly designed website upon which you can post your WOD events and campaign information, which should be available from mid-August. In the meantime, feel free to download posters and several new facts sheets that have been uploaded on the current www.worldosteoporosisday.org website.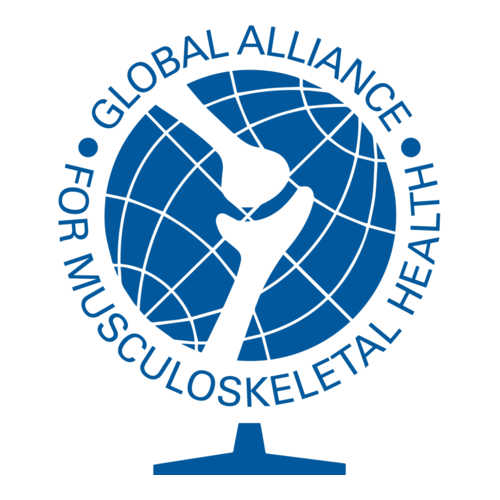 G-MUSC 2017 Symposium and Annual General Meeting
Sunday 22nd October – Monday 23rd October 2017,
Berlin
GLOBAL ALLIANCE FOR MUSCULOSKELETAL HEALTH
"Integrated Care for Older People – The Path to Universal Health Coverage"
in partnership with the German Ministry of Health and the World Health Organisation
After many months of planning, the Global Alliance For Musculoskeletal Health are happy to announce that the G-MUSC Symposium and Annual General Meeting will be held in Berlin from 22nd – 23rd October, 2017.
The meeting will be jointly held in collaboration with the World Health Organisation (WHO) with support from the Federal Ministry of Health of Germany and the Japan Ministry of Labour and Social Welfare. The WHO Global Consultation meeting will have as its focus "Integrated Care for Older People - the path to Universal Health Coverage."
The G-MUSC meeting will begin on Sunday, 22nd October. On the Monday morning G-MUSC delegates will participate with the WHO consultation group in a shared session. Monday afternoon content will include NAN-hosted workshops for the group to share experiences of collaborative working related to musculoskeletal health and ageing which will directly feed into the WHO Meeting.
As an outcome of our G-MUSC Symposium, at the request of the Federal Ministry of Health of Germany, we will be developing a 'consensus document' regarding the importance of musculoskeletal health and maintaining mobility over the life course and the role of integrated care in delivering this. As you know, maintaining mobility and a healthy musculoskeletal system is essential for quality of life and is particularly important in older people. This document will help to support the prioritisation of musculoskeletal health in the WHO Healthy Ageing work. We look forward to your input into the development and finalisation of this consensus document during October.
Please note that there will be an ICC Meeting on Saturday 21st October in the afternoon and the Annual General Meeting (AGM) of the Global Alliance for Musculoskeletal Health will be held in the afternoon of Monday 23rd October.
Please MARK YOUR CALENDARS NOW and register your interest by contacting office@bjdonline.org.
Further details will be provided shortly regarding venue, location and meeting agenda, as well as a call-out to all NANs for update posters.

G-MUSC Update
News from the Global Alliance for Musculoskeletal Health regarding -
• the transition to Berlin from the United Kingdom;
• the change in leadership;
• and the arrangements for the G-MUSC Symposium and Annual General Meeting:
Venue: Berlin, October 22nd - 23rd 2017
For more details on these items, open the G-MUSC Update in pdf.


Reminder - Edgar Stene Prize
is open for entries!
The Edgar Stene Prize 2018 competition is open to people 18 years and over who are living with a Rheumatic and Musculoskeletal (RMD) disease. The 2018 prize will be awarded to the winning essay on the topic:
"My personal champion – supporting my everyday life with a rheumatic and musculoskeletal disease (RMD)"
For many people with RMDs it can be a long journey to receive the right diagnosis and appropriate treatment for their condition. The competition invites entrants to write about their personal experience. As the UK's national member organisation of EULAR–PARE, ARMA will appoint a judging panel to decide upon the one essay we will submit to the competition on behalf of the UK.
Please let us know if you would like to be part of the judging panel by emailing Maristela at projects@arma.uk.net
Please submit all completed essays to Maristela at projects@arma.uk.net by Friday 21st December 2017. Each entry should not exceed 2 pages (A4) and be submitted along with information about the author. Please see the full competition rules and letter to member organisations with further details on the essay theme.
The overall Stene Prize winner, chosen by a EULAR jury, will be announced in March 2018. The Stene Prize winner will be awarded a prize of € 1,000 and will be invited to attend the Opening Plenary Session of the EULAR Congress in Amsterdam (13th June 2018) with travel and accommodation covered. The runner up will be awarded €700 and third place awarded €300.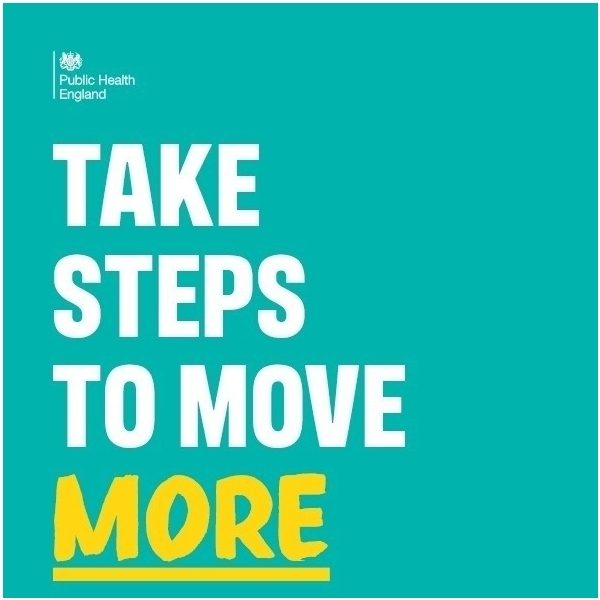 One You campaign: 6 million adults do not do a monthly brisk 10 minute walk
Public Health England, as part of its 'One You' campaign, today (24 August 2017) reveals that 4 out of 10 (41%) adults aged 40 to 60 in England walk less than 10 minutes continuously each month at a brisk pace.
Over 6.3 million adults aged 40 to 60 do not achieve 10 minutes of continuous brisk walking over the course of a month and are missing out on important health benefits, according to evidence reviewed by Public Health England (PHE).
The findings also reveal how lifestyles have changed over time, showing that people in the UK are 20% less active now than they were in the 1960s and on average walk 15 miles less a year than 2 decades ago. The sedentary nature of modern, busy lives makes it difficult for many to find the time for enough exercise to benefit their health.
PHE's new One You physical activity campaign is encouraging adults to build 10 minutes continuous brisk walking into their day as a simple way to improve their health. This is particularly aimed at those who have an inactive or low activity lifestyle and may find incorporating activity into their day challenging. The 'Active 10' app has been developed to show how much brisk walking a person is doing each day and how to incorporate more of it into their lifestyles.

Older People's Day – 1 October 2017
Older People's Day is celebrated on 1 October across the UK to coincide with the United Nations International Day of the Older Person (UNIDOP).
The Arthritis and Musculoskeletal Alliance is proud to join people across the world on Older People's Day in celebrating the achievements and contributions that older people make to our society.
The CSP has assembled a page of Older People's Day promotional material, presentations for healthcare professionals containing falls data and custom exercises for older people, and resources to help set up your own OPD event.
You can follow Older People's Day on Twitter via @OlderPeoplesDay and #OlderPeoplesDay.


Fibromyalgia Awareness Week 03 - 10 Sept 2017
North Wales arthritis and chronic pain support group, Holywell 04 Sept 2017
Webinar: Sport, Exercise and MSK Training and Delivery in the NHS, 12pm 08 Sept 2017
Stoke ARMA user groups meeting 15 Sept 2017
NRAS RA Information Day, Solihull 16 Sept 2017
British Acupuncture Council AGM (BAcC members only) 22 Sept 2017
British Conference of Acupuncture and Oriental Medicine 2017, Reading 22 – 24 Sept 2017
AACP conference, Bristol 23 Sept 2017
No Time for Pain workshop, Gosport 23 Sept 2017
Day-to-Day Living with Arthritis and Connective Tissues Diseases Conference 27 Sept 2017
FSEM Diploma Ceremony 28 Sept 2017
British Chiropractic Association Autumn Conference 2017, Wales 30 Sept – 01 Oct 2017
Lupus Awareness Month begins 01 Oct 2017
North Wales arthritis and chronic pain support group, Holywell 02 Oct 2017
BackCare Awareness Week 02 - 06 Oct 2017
BSR Paediatric Annual Conference 2017 04 - 06 Oct 2017
Northern Ireland Osteoporosis Conference 2017 05 Oct 2017
East Midlands Lupus Information Day – Nottingham 07 Oct 2017
NRAS Rheum 2 Talk, Poole 11 Oct 2017
BSR Autumn Conference, Leeds 11 - 12 Oct 2017
Wales Osteoporosis Advisory Group – Skills and Knowledge Workshop 12 Oct 2017
BASEM Open Forum and AGM, 4pm 12 Oct 2017
NRAS Rheum for You Members' Conference, Swindon 12 Oct 2017
FSEM and BASEM conference with Bath University 12 - 13 Oct 2017
World Osteoporosis Day 20 Oct 2017
BMAS course: Self-acupuncture day 20 Oct 2017
Institute of Osteopathy Convention, 'Emerging Models' 20 - 22 Oct 2017
AACP conference, Edinburgh 21 Oct 2017
G-MUSC Symposium and AGM, Berlin 22 - 23 Oct 2017
Mini Love Your Bones conference, Locks Heath 25 Oct 2017
BMAS Autumn Scientific Meeting, London 28 Oct 2017
North Wales arthritis and chronic pain support group, Holywell 06 Nov 2017
NRAS Rheum for You Members' Conference, Wrexham 08 Nov 2017
RCN Orthopaedics and Trauma Nursing Conference, Chester 14 Nov 2017
BSR Core Skills for Nurses and Health Professionals Course 15 - 16 Nov 2017
College of Podiatry Annual Conference and Exhibition 16 - 18 Nov 2017
NOS Osteoporosis Clinical Update, Birmingham 30 Nov 2017
Edgar Stene Prize closes to judging panel applicants 01 Dec 2017
North Wales arthritis and chronic pain support group, Holywell 04 Dec 2017
Edgar Stene Prize closes to essay entries 21 Dec 2017
RCN Rheumatology Nursing workshop 2018, London 12 Jan 2018
North Wales ARMA Network meeting 23 Jan 2018
EULAR Annual European Conference of PARE 2018, Brussels 15 - 18 Feb 2018
NOS National Training Scheme for Bone Densitometry 06 - 07 Mar 2018

To see previous issues of the newsletter, click here.
Follow us @WeAreArma
Please start thinking about sending your items for inclusion in our next ARMA newsletter