One thing I have been really struck by since starting this role is just how much musculoskeletal conditions impact across the breadth of a person's life, and just how much unaddressed MSK conditions impact other parts of health services.
This month's blog highlights how MSK conditions impact the ability of NHS staff to do their jobs. ARMA members Arthritis Research UK recently published a report on Musculoskeletal Conditions and Multimorbidity, which highlights how MSK conditions make dealing with other long-term conditions that much harder. A patient survey by Arthritis Care found an enormous hidden impact of arthritis on mental well-being. And a study of unmet needs amongst older people found that unmet need for mobility, something which MSK conditions impact on significantly, was seen as being as important, if not more important, as meeting basic needs of daily living.
Given this evidence, you would think the NHS would make tackling MSK conditions, both prevention and prompt treatment, a big priority. The joint ARMA/NHS England events show the high level of interest amongst professionals locally to make it a priority. Unfortunately, elsewhere things are less positive. More and more CCGs are restricting access to highly effective treatments such as hip and knee replacements, and some rheumatology patients have to make special applications (individual funding requests) to get the treatment they need. We can all understand why cancer and mental health are priorities for NHS England. But many patients with these conditions will also have musculoskeletal conditions which make treatment and self-management more difficult. MSK can't be addressed in a silo – it cuts across every aspect of health.
ARMA will continue to harness the excitement that exists at local level for better, more joined up MSK services. We will continue to support and promote good practice. I have begun to realise that this isn't just important for MSK services. It's vital for the health of our population and the sustainability of our health services.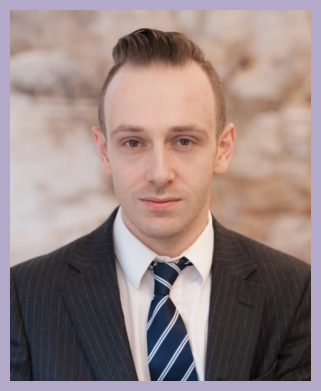 by Chris Graham, Chief Executive, Picker Institute Europe
Arguments about the pressures on the NHS at a system level are well rehearsed; rising demand, financial restraint, and challenges around staffing numbers are well reported. But what of the impact of caring on healthcare professionals as people?
The NHS Staff Survey is an annual survey that aims to help providers to understand how it feels to work in the health service. In 2016, it recorded the experiences of more than 423,000 members of NHS staff - and provides fascinating insight into the health and wellbeing of NHS staff.
Some of the findings are troubling. Over the autumn of 2016, 60% of staff came into work despite feeling physically unable to perform their duties. Musculoskeletal (MSK) problems were a particular issue, with one in four (25%) reporting MSK problems resulting from work activities. MSK problems were even more prevalent in ambulance trusts: here, 41% of respondents and three in five (60%) ambulance technicians reported experiencing work-related MSK problems in the last three months.
Encouragingly, the staff survey does provide evidence that organisations can help to reduce MSK problems for staff. Organisations where higher percentages of staff respondents said that their employer "definitely" took positive action on health and wellbeing perhaps unsurprisingly reported lower percentages of staff respondents reporting MSK problems. The strong association between these measures shows the beneficial impact of pro-active approaches to health and wellbeing.
Healthcare professionals provide an indispensable role, often under difficult circumstances. Their employers rightly have a duty to look after them - and this should include a holistic approach to health that emphasises wellbeing and harm avoidance rather than simply remedial action.
Getting this right is important for staff, but is also vital to reducing pressure on services; organisations that take steps to prevent their staff from becoming patients will prevent sickness absences from stretching their workforce further.
I'd encourage you to take a look at how your organisation faired in the 2016 NHS staff survey – you can see the results here: www.nhsstaffsurveyresults.com. What do you think of them? Soon, the 2017 survey will be circulated and it will be your opportunity to help us all understand what it's actually like to work in the NHS in 2017; we need your opinions.
Comment and share item online.
Also, see ARMA's page of resources related to Working with MSK.

Members' News and
Resources

Arthritis Research UK Parliamentary Reception
On Tuesday 5 July, Arthritis Research UK held a parliamentary reception which more than 60 MPs attended. The reception had a range of activities for MPs including speaking to people living with arthritis, trying our interactive station, as well as learning how many people in their local area may have the condition. In advance of the event, over 300 people emailed their MPs asking them to attend the reception. Many of the MPs who came said it was because their constituent had flagged the event with them. Campaigners Christine Walker and Cat Priddey both attended the reception to speak to MPs about the realities of living with arthritis.

See the full-size photo from the event.


Launch of multimorbidity report
This month, Arthritis Research UK has launched a report exploring why it's essential to consider musculoskeletal conditions when planning how our health system tackles multimorbidity.
Multimorbidity, which means living with two or more long-term conditions, is becoming increasingly common. Alongside an ageing population, multimorbidity will have a substantial impact on our future health and care services. The NHS's Five Year Forward View and the General Practice Forward View both recognise that the healthcare system must adapt to meet the growing demands of multimorbidity. It must move away from a focus on single diseases to a system which holistically considers the needs of people with multiple long-term conditions.
Good musculoskeletal health underpins living well and independently with multimorbidity, however, musculoskeletal conditions are too often overlooked. This report sets out why musculoskeletal conditions must be included in future plans to address multimorbidity and makes clear recommendations for change.
Core Skills in Musculoskeletal Care
We know that each year 20% of people in the UK consult their GP about a musculoskeletal problem. The free online programme from Arthritis Research UK, 'Core Skills in Musculoskeletal Care' will allow health professionals to increase confidence in assessment, diagnosis, investigation and treatment of MSK problems. The module has been developed in conjunction with the RCGP and has received educational endorsement from NICE. The package is worth 5 CPD points and takes 30 minutes to complete each module. If you're short of time then you can do the new bitesize version 'Five minutes to musculoskeletal care' which launched last month. If you would like to receive education and training updates from Arthritis Research UK you can join our healthcare professional network.

Bringing together the osteopathic profession at the 2017 iO Convention
The iO Convention is the biggest and best-known osteopathic training and networking event in the UK osteopathic calendar. This year's convention, running from 20th – 22nd October, looks to build on the success of last year, where 88% of delegate feedback ratings were good or excellent.
The iO Convention features an excellent range of workshops and networking opportunities, and an outstanding line-up of speakers, including the Suzanne Rastrick the Chief Allied Health Professionals Officer for NHS England.
The theme for this year is 'Emerging Models'. Leading lights from the world of osteopathy and beyond will be sharing the cutting-edge research that is transforming our understanding of osteopathic practice.
Find out more by visiting www.osteopathy.org/convention-2017.

RCN Rheumatology Nursing workshop 2018
Friday 12 January 2018
RCN Headquarters, 20 Cavendish Square, London W1G 0RN
The aim of this workshop is to address current issues as well as developing the unmet need of clinical leadership skills and personal and professional resilience. This event will enable specialist nurses to continue to deliver excellent care, follow best practice and inspire colleagues despite continued NHS barriers and difficulties.
See the schedule of speakers and subjects in the course workshop programme.
Book now by calling our registrations team on 02920 546 460 or download a booking form from our website www.rcn.org.uk/Rheumatology18.

A new addition to the LUPUS UK range of publications
In July LUPUS UK released the newest edition in their range of publications, 'LUPUS: Bone Health & Osteoporosis'.
The factsheet was kindly written by Dr David Armstrong (Consultant Rheumatologist, Altnagelvin Hospital, Londonderry).
This factsheet can be downloaded from the LUPUS UK website at www.lupusuk.org.uk/publications/ and physical copies are available from the National Office in Romford.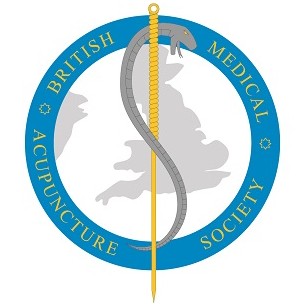 BMAS Autumn Scientific Meeting – Saturday 28 October 2017
Venue: Royal College of Physicians, 11 St Andrews Place, Regent's Park, London NW1 4LE
Price from £140
Update yourself on the latest research into acupuncture, catch up with news, network with colleagues and earn CPD hours. Speakers to include:
• Geoffrey Burnstock: Purinergic signalling and its involvement in pain and acupuncture
• Berthold Henkel: Acupuncture for pain control after caesarean section
• Taras Usichenko: Analgesic effects of auricular acupuncture
• Catharina Klausenitz: Auricular acupuncture for exam anxiety in medical students
For further details and to register for courses, visit www.medical-acupuncture.co.uk/event-registration.
Early Bird rate of £140 available until 19 August 2017.
Tel: 01606 786782 Email: admin@thebmas.com
BMAS House, 2/3 Winnington Court, Northwich, Cheshire CW8 1AQ
Foundation Courses in Western Medical Acupuncture
Courses for regulated healthcare professionals at venues in London, Glasgow, Dublin, Manchester.
A four-day course for regulated health professionals:
• Experienced, medically trained lecturers
• Comprehensive course notes
• 100 Free needles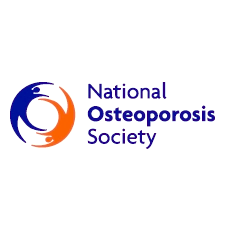 NICE Technology Appraisal on bisphosphonates for osteoporosis
On 10th July 2017, NICE issued a new Technology Appraisal (TA) for bisphosphonates which links the recommendations for drug treatments to advice on fracture risk assessment outlined in their earlier guidance. The TA is not intended to provide treatment thresholds but offers recommendations on cost-effective use of bisphosphonates when using fracture risk assessment as described in their guideline www.nice.org.uk/guidance/cg146.
For the first time, these recommendations will apply to men as well as women.
The TA says that provided an individual meets the criteria for fracture risk assessment there should be no financial barrier to them receiving bisphosphonates if they have a fracture risk of at least 1% using FRAX or QFracture. If that person does not get on with an oral treatment, intravenous (IV) bisphosphonates can be given instead.
Anne Thurston, Head of Policy at National Osteoporosis Society, says, "We welcome this clear guidance from NICE which says that cost will not be a barrier to these treatments for people at risk of a fracture from osteoporosis. Doctors need to look at a number of risk factors when they decide whether somebody would benefit from taking a medicine, and discuss the risks and benefits for that person.
"Now that NICE has issued this appraisal, we need to make sure that doctors are given the information they need to support their decisions about which patients need a treatment. Osteoporosis and fractures cause pain, disability and loss of independence and as a charity we are dedicated to ensuring that people have the care and support they need to live well with the condition. This MTA is a useful step in the right direction in the fight against broken bones."
If a doctor wants to prescribe IV bisphosphonates without first trying an oral treatment, their fracture risk needs to be at least 10% using FRAX or QFracture.
Non-bisphosphonate treatments for osteoporosis will be reviewed by NICE in a separate piece of work which has not yet begun.
The NHS is legally obliged to fund treatments recommended by NICE's technology appraisals – patients now have the right to these treatments, if their doctor believes they are clinically appropriate.
Health professionals will be required to make treatment decisions in a landscape with contradicting clinical guidance. For those who use the online tool FRAX to assess risk, NICE have signposted NOGG for more information about appropriate treatment thresholds. The SIGN guideline on osteoporosis applies in Scotland and also offers sensible, evidence-based recommendations.
The full technology appraisal is available online at: Multiple Technology Appraisal (MTA) on the use of bisphosphonates.
NOS Events in late 2017
National Osteoporosis Society is holding a number of events for health professionals in the coming months.
• 5th October 2017: Northern Ireland Osteoporosis Conference 2017
• 12th October 2017: Wales Osteoporosis Advisory Group – Skills and Knowledge Workshop
• 30th November: Osteoporosis Clinical Update (Birmingham)
To view more details and register for these events, some of which are free, please visit nos.org.uk/health-professional-events/.
National Training Scheme for Bone Densitometry
The National Osteoporosis Society delivers a biennial course popular with health professionals working in the field of musculoskeletal conditions, radiography, radiology and DXA.
Date: 6th and 7th March 2018
Venue: Conference Aston, Birmingham
The National Training Scheme for Bone Densitometry is the only course that offers Certification in Bone Densitometry for healthcare professionals or clinical scientists. The scheme consists of a two-day lecture course on 'Bone Densitometry in Osteoporosis Assessment and Management' followed (at a later date) by an online examination and portfolio submission process, successful completion of which leads to Certification in Bone Densitometry providing operators with proof of their competence to perform bone densitometry measurements.
Spaces on this biennial course are limited. Register for your place now.
Register at: www.nos.org.uk/ntsbd.

GP eLearning course for AS diagnosis
The current delay to diagnosis of ankylosing spondylitis (AS) stands at 8.5 years. NASS are committed to reducing this delay to diagnose. There are many factors impacting on this delay but an important issue is the recognition of AS in primary care and prompt referral on to rheumatology.
NASS have worked in partnership with the British Society for SpondyloArthritis (BRITSpA) to sponsor an eLearning course on ankylosing spondyloarthritis (axial spondyloarthritis) (AS) on the Royal College of General Practitioners (RCGP) website. The course aims to educate GPs about AS. There are two parts to the course, the first part covers diagnosing AS and the second covers how AS should be managed.
It was authored by Dr Karl Gafffney, consultant rheumatologist at the Norfolk and Norwich Hospital and NASS trustee and Dr Daniel Murphy, who works both as a rheumatologist at the Royal Devon & Exeter Hospital, and a GP in Honiton.
GPs and any other health professional can access the course free of charge by signing up on the RCGP website. We really hope this course will help health professionals understand more about AS and, over time, reduce the long delay to diagnosis.

FSEM UK joins the Academy of Medical Royal Colleges
The Faculty of Sport and Exercise Medicine UK (FSEM UK) became the twenty fourth and newest member of the Academy of Medical Royal Colleges (AoMRC) on 1 July 2017.
This is a significant milestone in the development of Musculoskeletal Medicine and Exercise Medicine. The FSEM (UK) will now have a voice to promote the benefits and evidence for these vital and growing areas of medicine directly to those representing all the other medical specialties in the UK. The 24 medical Royal Colleges and Faculties, which make up the membership, bring together the views of their individual specialties to collectively influence and shape healthcare across the four nations of the UK.
Chair of the Academy Professor Dame Sue Bailey, said: "I am delighted to welcome the Faculty of Sport and Exercise Medicine into membership of the Academy family. Sport and exercise medicine plays a hugely important role in both medical treatment and improving the health of the public through exercise advice and prescription. The FSEM (UK)'s broad insights will be extremely valuable to the Academy. At the same time, I believe the Academy can help link the FSEM (UK) with the other specialties. I am sure that Paul Jackson and the FSEM (UK) will make an important contribution to the Academy and hope that we will be able to support them in their role of improving medical education and training and standards of healthcare in this crucial area."
President of FSEM (UK) Dr Paul Jackson, said:
"The Faculty of Sport and Exercise Medicine is pleased to have been accepted as a member of the Academy, this is a significant milestone in the development of the Faculty and the Specialty. FSEM (UK) will be in a good position to influence how the cost-effective benefits of exercise medicine are incorporated into the management of a wide range of physical and mental health conditions."
Read the full news item on the FSEM (UK) website.

The British Acupuncture Council's
Hundred Meetings
On Friday 22nd September 2017, the British Acupuncture Council are holding their AGM for BAcC members. This is a free event that includes a lecture and drinks reception. The AGM is first in the weekend's schedule of conference events taking place at Wokefield Park, Reading.
The British Conference of Acupuncture and Oriental Medicine
22 – 24 September 2017
Full details of conference speakers, workshops and prices can be found on conference.acupuncture.org.uk.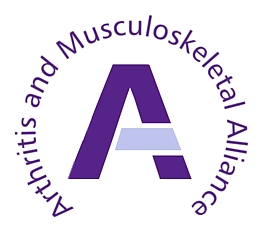 Portsmouth and South East Hampshire update
Read the Summer-Autumn 2017 update newsletter from the Department of Rheumatology at Portsmouth Hospitals NHS Trust, and the Portsmouth ARMA Network, which features:
• Events and conference details
• Flu and Pneumonia vaccination dates
• "No Time for Pain" Patient-Carer workshop
- discussing strategies for managing chronic and persistent pain associated to your Arthritis and Connective Tissue Disease with Partners/Family/Carers encouraged to attend as guests
• "Tired of Being Tired" course
- a 7 week programme exploring different self-management and relaxation techniques to improve quality of life
Alongside the update are the fliers and forms related to upcoming events -
Day to Day Living with Arthritis and Connective Tissues Diseases Conference 2017:
Programme for healthcare professionals with registration form.
Programme for Public and Patients with registration form.
Flier for Mini Love your Bones event in the Locks Heath, Parkgate, Titchfield and surrounding area.
"No Time for Pain" information leaflet.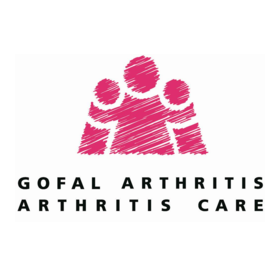 Assembly Members debate paediatric rheumatology
AMs in the National Assembly for Wales voted overwhelmingly in favour of a motion calling for a full multidisciplinary paediatric rheumatology service to be developed in Wales. Despite Cabinet Members abstaining, 27 AMs voted to support the motion, with nine abstentions and none against. There is now significant pressure on the government to take action.
Arthritis Care Wales, the British Society for Rheumatology and the National Rheumatoid Arthritis Society have been campaigning to ensure children with arthritis in Wales have access to vital services. Wales is the only home nation without a full multidisciplinary paediatric rheumatology service, so many families in Wales travel long distances to access healthcare.
The debate follows a drop-in event organised by the three charities at the end of June, which over 20 AMs attended to find out more about the impact of juvenile idiopathic arthritis and the need to improve paediatric rheumatology provision in Wales.
Find out more about the debate.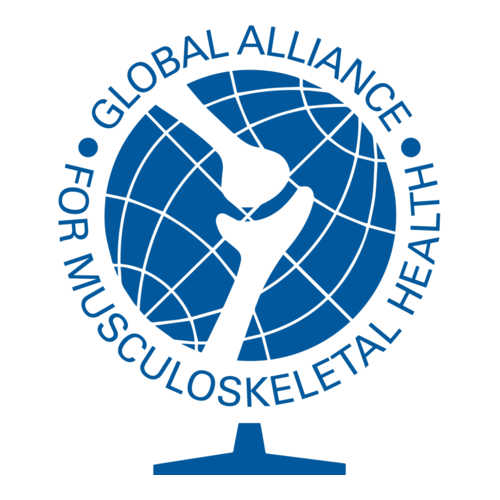 G-MUSC 2017 Symposium and Annual General Meeting
Sunday 22nd October – Monday 23rd October 2017,
Berlin
GLOBAL ALLIANCE FOR MUSCULOSKELETAL HEALTH
"Integrated Care for Older People – The Path to Universal Health Coverage"
in partnership with the German Ministry of Health and the World Health Organisation
After many months of planning, the Global Alliance For Musculoskeletal Health are happy to announce that the G-MUSC Symposium and Annual General Meeting will be held in Berlin from 22nd – 23rd October, 2017.
The meeting will be jointly held in collaboration with the World Health Organisation (WHO) with support from the Federal Ministry of Health of Germany and the Japan Ministry of Labour and Social Welfare. The WHO Global Consultation meeting will have as its focus "Integrated Care for Older People - the path to Universal Health Coverage."
The G-MUSC meeting will begin on Sunday, 22nd October. On the Monday morning G-MUSC delegates will participate with the WHO consultation group in a shared session. Monday afternoon content will include NAN-hosted workshops for the group to share experiences of collaborative working related to musculoskeletal health and ageing which will directly feed into the WHO Meeting.
As an outcome of our G-MUSC Symposium, at the request of the Federal Ministry of Health of Germany, we will be developing a 'consensus document' regarding the importance of musculoskeletal health and maintaining mobility over the life course and the role of integrated care in delivering this. As you know, maintaining mobility and a healthy musculoskeletal system is essential for quality of life and is particularly important in older people. This document will help to support the prioritisation of musculoskeletal health in the WHO Healthy Ageing work. We look forward to your input into the development and finalisation of this consensus document during October.
Please note that there will be an ICC Meeting on Saturday 21st October in the afternoon and the Annual General Meeting (AGM) of the Global Alliance for Musculoskeletal Health will be held in the afternoon of Monday 23rd October.
Please MARK YOUR CALENDARS NOW and register your interest by contacting office@bjdonline.org.
Further details will be provided shortly regarding venue, location and meeting agenda, as well as a call-out to all NANs for update posters.


Edgar Stene Prize – Open for entries!
The Edgar Stene Prize 2018 competition is open to people 18 years and over who are living with a Rheumatic and Musculoskeletal (RMD) disease. The 2018 prize will be awarded to the winning essay on the topic:
"My personal champion – supporting my everyday life with a rheumatic and musculoskeletal disease (RMD)"
For many people with RMDs it can be a long journey to receive the right diagnosis and appropriate treatment for their condition. The competition invites entrants to write about their personal experience. As the UK's national member organisation of EULAR–PARE, ARMA will appoint a judging panel to decide upon the one essay we will submit to the competition on behalf of the UK. Please let us know if you would like to be part of the judging panel by emailing Maristela at projects@arma.uk.net by Friday 1st December 2017.
Please submit all completed essays to Maristela at projects@arma.uk.net by Friday 21st December 2017. Each entry should not exceed 2 pages (A4) and be submitted along with information about the author. Please see the full competition rules and letter to member organisations with further details on the essay theme.
The overall Stene Prize winner, chosen by a EULAR jury, will be announced by 15th March 2018. The Stene Prize winner will be awarded a prize of € 1,000 and will be invited to attend the Opening Plenary Session of the EULAR Congress in Amsterdam (13th June 2018) with travel and accommodation covered. The runner up will be awarded €700 and third place awarded €300.


Smartwatch health study for the over 50s with knee pain
Cloudy and the University of Manchester are recruiting for a pioneering smartwatch study called Koalap (knee osteoarthritis: linking activity and pain) which starts in September. They are looking at the link between activity and knee pain.
This is part of the hugely successful Cloudy with a Chance of Pain study, which used citizen science phone app data to explore the relationship between weather and chronic pain conditions. Over 13,000 people took part and we featured on BBC's "Trust Me, I'm a Doctor", BBC Breakfast and ITV News, as well as all national newspapers.
For more information, open the poster from Koalap.
If you are interested in taking part in the Koalap study, email koalap@manchester.ac.uk, or visit cloudywithachanceofpain.com/koalap for more information.


NICE quality standard on low back pain (QS155)
We are pleased to announce that the low back pain QS has been published on the NICE website today.
NICE conveys their thanks to all organisations who submitted comments during consultation on this quality standard. All consultation comments were considered by the quality standards advisory committee (QSAC) and are documented in the minutes of this meeting.
Also available on the website is a summary of the consultation comments prepared by the NICE quality standards team and the full set of consultation comments.


North Wales arthritis and chronic pain support group, Holywell 07 August 2017
BASEM Revision Course for the FSEM Membership Exam: Part 1 12 August 2017
Prize for Sport and Exercise Medicine abstract submission deadline 18 August 2017
Tom Donaldson Poster Prize submission deadline 18 August 2017
Bone, Muscle & Joint Diseases - CongressMed, Gold Coast, Australia 31 Aug – 03 Sept 2017
North Wales arthritis and chronic pain support group, Holywell 04 Sept 2017
British Acupuncture Council AGM (BAcC members only) 22 Sept 2017
British Conference of Acupuncture and Oriental Medicine 2017, Reading 22 – 24 Sept 2017
No Time for Pain workshop, Gosport 23 Sept 2017
Day-to-Day Living with Arthritis and Connective Tissues Diseases Conference 27 Sept 2017
FSEM Diploma Ceremony 28 Sept 2017
North Wales arthritis and chronic pain support group, Holywell 02 Oct 2017
Northern Ireland Osteoporosis Conference 2017 05 Oct 2017
Wales Osteoporosis Advisory Group – Skills and Knowledge Workshop 12 Oct 2017
BASEM Open Forum and AGM, 4pm 12 Oct 2017
FSEM and BASEM conference with Bath University 12 - 13 Oct 2017
World Osteoporosis Day 20 Oct 2017
BMAS course: Self-acupuncture day 20 Oct 2017
Institute of Osteopathy Convention, 'Emerging Models' 20-22 Oct 2017
G-MUSC Symposium and AGM, Berlin 22– 23 Oct 2017
Mini Love Your Bones conference, Locks Heath 25 Oct 2017
BMAS Autumn Scientific Meeting, London 28 Oct 2017
North Wales arthritis and chronic pain support group, Holywell 06 Nov 2017
RCN Orthopaedics and Trauma Nursing Conference, Chester 14 Nov 2017
College of Podiatry Annual Conference and Exhibition 16 - 18 Nov 2017
NOS Osteoporosis Clinical Update, Birmingham 30 Nov 2017
Edgar Stene Prize closes to judging panel applicants 01 Dec 2017
North Wales arthritis and chronic pain support group, Holywell 04 Dec 2017
Edgar Stene Prize closes to essay entries 21 Dec 2017
RCN Rheumatology Nursing workshop 2018, London 12 Jan 2018
EULAR Annual European Conference of PARE 2018, Brussels 15 - 18 Feb 2018
NOS National Training Scheme for Bone Densitometry 06 - 07 Mar 2018

To see previous issues of the newsletter, click here.
Follow us @WeAreArma
Please start thinking about sending your items for inclusion in our next ARMA newsletter