It's been another productive month here at ARMA as I pass the three months in post milestone. With such a range of different activities there is never a dull moment. I have just attended my first ARMA Policy and Communications meeting. I enjoyed the lively discussions about joint messages on the importance of self-management and developing a co-ordinated social media plan for Bone and Joint Week in October. There is a lot of potential to support each other to have a bigger impact during the week. You can support by following @wearearma on twitter.
I've just returned from the Back Pain Show, a two day event in Birmingham where ARMA had a stand with a range of information from our members. We talked to a variety of people, including professionals and people with back pain, about ARMA and our members. Thanks to Gavin Clunie for presenting the ARMA session on the importance of early diagnosis of inflammatory back pain.
Our latest regional event, in Merseyside, was as successful as the others, and we are just analysing the pledges people have made to take action afterwards. The next event is at Exeter Racecourse on 14 July. Please sign up here if you are based in the South West.
At the start of May I had the pleasure of attending the King's Fund annual leadership summit on the theme of Collaboration: working across boundaries. Collaboration is high on the NHS agenda at the moment, with new ways of collaboration between commissioners and providers, NHS and voluntary sector, professionals and patients. There were a lot of common themes I recognised from the ARMA work on clinical networks and the discussions at our regional events.
There is an increasing understanding that whether you are delivering health services or influencing them, you need to collaborate with others. That day the Kings Fund published Leading across the health and care system: lessons from experience. The key findings are relevant to MSK clinical networks and to leading an alliance like ARMA:
• Develop a shared purpose and vision
• Have frequent personal contact
• Surface and resolve conflicts
• Behave altruistically towards each other
• Commit to working together for the longer term
ARMA demonstrates these five findings in action as I saw most recently at the Policy and Communications meeting.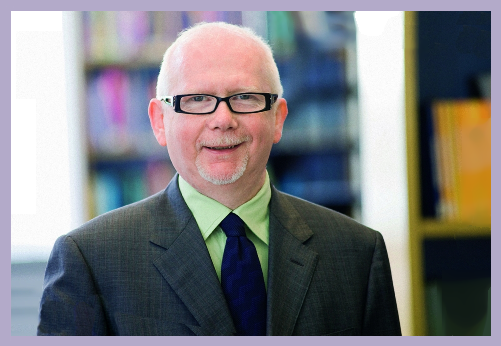 Guest blog by Neil Betteridge, co-chair, Chronic Pain Policy Coalition (CPPC)
As a former Chair of ARMA, it's a great pleasure to be invited to write a piece for this month's newsletter. Indeed, looking back to my seven years on the board, it is quite something to recall that the organisation entered the 21st century still called BLAR: the British League Against Rheumatism.
Apart from the name, much has changed in the world of rheumatic and musculoskeletal diseases since then, most of it for the better in my view. But one of the things about all 200 or so of these conditions that remains a huge challenge is the widespread prevalence of chronic pain. It is for this reason that, whilst CEO of Arthritis Care, I joined the Executive of the Chronic Pain Policy Coalition (CPPC), with whom I still serve, now as Co-Chair (together with Dr Martin Johnson, RCGP lead on chronic pain). ARMA and several of its members are affiliate members of the Coalition, and I strongly believe we should be working in tandem like this, given that around 70% of chronic pain is rooted in this family of disorders.
For those unfamiliar with our work, the name is pretty much self-explanatory. The focus is on the needs of people with long term, persistent pain; we operate exclusively in the policy domain; and our structure is that we are an umbrella body bringing together organisations that are stakeholders in chronic pain, be they voluntary sector or 'patient' groups, clinicians or other health professional bodies such as physios and occupational therapists.
Work is currently one of the Coalition's top priorities. With the current interest in this area in England from the Dept. for Work and Pensions and the Dept. of Health, we see this as an opportunity to press for positive changes for people with any form of chronic pain who could be better supported in their efforts to get – or keep – a job suitable to their needs and wishes.
To facilitate views on this, during the recent consultation process on the Green Paper 'Improving Lives: Work, Health and Disability', the CPPC organised a roundtable chaired by Lord Luce. Officials from relevant government departments had the opportunity to hear the views of health care professionals and patient representatives from the chronic pain community, and the issues raised informed our formal written response.
The key issues to emerge were: highlighting the importance of work for the everyday lives of those with chronic pain; stressing the importance of empowerment, and of integrated support for people with chronic pain; and encouraging the provision of localised information and other support such as self-management for those living with chronic pain, in order that GPs can direct their patients to these resources in a timely way.
More information on this, and the work of the CPPC overall, is available at www.policyconnect.org.uk/cppc/.
Going forward, we will shortly be conducting policy work into the ways in which opioids are currently prescribed. If any ARMA members are interested in this topic and would like to engage with our work in this area, please contact our Manager Katherine Perry via katherine.perry@policyconnect.org.uk.
It is free to become an affiliate member of the CPPC so if you wish your organisation to lend its name to the fight against the invisible epidemic that is chronic pain, please join us.

Members' News and
Resources

New Work Survey by NRAS
The National Rheumatoid Arthritis Society (NRAS) is running a new Work Survey and is pleased to be collaborating with the Centre for Musculoskeletal Research at the University of Manchester.
The Work Survey will investigate the experiences of people with Rheumatoid Arthritis (RA) and Adult Juvenile Idiopathic Arthritis (JIA), any impact it has had on your ability to work and how it affects you in the workplace.
The research comes 10 years after the publication of the 'I Want to Work' report and will enable NRAS to draw comparisons about any progress achieved over the last decade in relation to work, health and disability.
We would be grateful if you could take approximately 30 minutes to complete our survey.
You can find details of the survey on our website www.nras.org.uk/worksurvey. [link live soon]
Alternatively, if you would like to find out any further details, please contact Matt Bezzant, Policy and Public Affairs Manager, at matthew@nras.org.uk.
RA Awareness week
and WearPurpleForJIA
RA awareness week 19-25th June
The RA Awareness week packs are flying off the shelves and we're looking forward to an action-packed week.
NRAS is holding the 1st "Rheum for You" conference of the year in Swindon on the Wednesday 21st June and have lots of people signed up to hold their own events during the week. We have a different theme every day and you can keep an eye on our plans on the NRAS website, Facebook and Twitter channels.
#WearPurpleForJIA
NRAS is delighted to announce that the #WearPurpleForJIA 2017 Campaign has chosen to support NRAS again as their charity for the year.
Friday 9th June 2017 will be a day awash with purple everywhere and a great day to get young and old involved at home, school or work. Encourage friends and family to wear something purple, from socks to hats, and everything else in between!

PMRGCAuk week: 19th to 25th June 2017
Polymyalgia Rheumatica & Giant Cell Arteritis UK are excited to announce something brand new for 2017 – PMRGCAuk week!
Between 19th and 25th June, our members and their friends and family across the country will be fundraising to help us reach even more people with PMR and GCA. For example, Elizabeth Mitchell is undertaking a 10-mile sponsored walk in the New Forest on 25th June; nifty knitters in Bradford, Ilkle and Leeds are creating flower brooches to sell; and members of the Orpington Meet Up have organised a coffee morning.
For more information and a free PMRGCAuk week pack please visit our website: www.pmrgca.co.uk/content/pmrgcauk-week.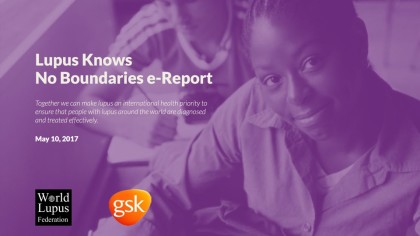 Lupus Knows No Boundaries e-Report published by World Lupus Federation
On World Lupus Day (May 10th) the "Lupus Knows No Boundaries e-Report," which has been co-created by the World Lupus Federation and Glaxosmithkline (GSK), was published.
The report brings together first-hand experiences of people with lupus, their advocates and those who treat them. It tells the real story of lupus, highlighting the ongoing physical and emotional needs of those who are affected by this incurable disease.
The report can be downloaded from the LUPUS UK website at www.lupusuk.org.uk/world-lupus-day-report/.


Hampshire Lupus Information Day
On Saturday 6th May 2017, Hampshire Lupus Group hosted a lupus information day at the Guildhall in Winchester. The event was well attended with over 80 people present. The day featured expert speakers discussing a variety of lupus-related topics. These talks were recorded and videos are now available to watch online at www.lupusuk.org.uk/hampshire-lupus-day-videos/.


World Lupus Day Sponsored Walk in London
To coincide with World Lupus Day, LUPUS UK once again organised a sponsored walk in the centre of London which took place on Saturday 13th May. We had over 55 people taking part in the walk, raising awareness of lupus and handing out leaflets.
Click here for full-size photo of the walkers.
So far over £5,200 has been received in sponsorship raised from the event.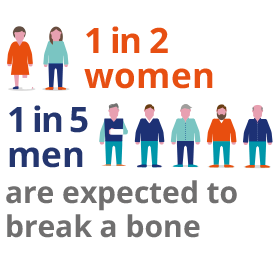 Consensus sought on exercise and osteoporosis
The National Osteoporosis Society is embarking on a new project designed to support people with osteoporosis and fragility fractures to exercise safely. The charity is calling on health professionals and people with the condition to submit any questions they have about exercise and osteoporosis as they scope a Consensus Statement.
The new statement will be used to help standardise the information people living with osteoporosis receive about the best exercises and physical activity to safely strengthen bones. It will also help the National Osteoporosis Society to produce new publications and web based resources on exercise for people with the condition to use, based on the best evidence and expertise.
Please email Sarah Leyland s.leyland@nos.org.uk with your questions and these will be used to shape the next stages of the project.


'Stop at One' refreshed
The National Osteoporosis Society's Stop at One campaign, designed to encourage people over the age of 50 who have broken a bone to get themselves checked for osteoporosis, has had a refresh. The campaign was launched in 2013 and asks people to check their risk of osteoporosis via an online test.
Since the launch, thousands of people have taken the test and the charity will be following up with those who gave their consent to see what they have done as a result. stopatone.nos.org.uk.

FSEM (UK) Releases MSK Key Messages
The Faculty of Sport and Exercise Medicine (FSEM) UK has published a set of key messages to guide associated organisations and colleges through the specialty of Sport and Exercise Medicine's work and relevance to MSK Medicine.
The key points cover the training and skills that SEM physicians have in MSK Medicine; the significance and relevance of this to the NHS; and links to the examples of hospital and community-based SEM-led MSK clinics, which deliver both clinical efficiencies and cost savings.
Read the FSEM's key messages on MSK Medicine here on their website.

Video 'What is AS' to increase awareness and understanding
World AS Day was on Saturday 6 May. Every year, our aim on the day is to increase awareness and understanding of AS.
We produced a short video called 'What is AS' explaining the condition and how it affects people and asked people to share it on social media. We were delighted to have a reach of more than 55,000 on Facebook alone. This is the first in a series of videos.
Click here to open www.youtube.com/watch?v=Tfoivx6Sgtc

We also worked with the BMJ this month to produce an infographic of the NICE Spondyloarthritis Guideline.
An A2 poster of the infographic was inserted into the early May edition of the BMJ and went out to 78,600 hospital doctors. We were able to give out copies at the BSR Conference and have further copies in the NASS office for anyone planning GP education. Just contact sally@nass.co.uk.

New Self-Management Event in Leicester
Arthritis Action in collaboration with CLASH - Community Leicester Arthritis Self-Help group – will be holding a two-day Self-Management Event in Leicester on :-
Wednesday 28th June 2017 at 2.00 pm - 4.30 pm
and
Thursday 29th June 2017 at 10.30am - 1.00 pm


We aim to help our attendees take control of the symptoms of their arthritis, with the event covering topics such as:
• The impact of physical therapies
• How you can best manage your pain
• The benefits of exercise and a healthy diet
• Ways to work in partnership with healthcare professionals
This SME Leicester event will be free of charge and refreshments will be provided, and is open to all.
For more information, please contact us at info@arthritisaction.org.uk or 020 3781 7120 and we will be able to provide you with further details.
The event is on our website too www.arthritisaction.org.uk/event/sme-leicester/.

New Resources to Improve Care Pathways
BRITISH SOCIETY FOR RHEUMATOLOGY AND ROYAL COLLEGE OF GENERAL PRACTITIONERS LAUNCH INITIATIVE TO IMPROVE CARE PATHWAYS FOR PEOPLE WITH INFLAMMATORY ARTHRITIS
In May 2017, BSR and the RCGP have launched a joint Quality Improvement project to improve care for people living with inflammatory arthritis. The joint project will deliver a suite of online resources to help improve pathways between primary and secondary care, with a focus on reducing delays to diagnosis and creating standardised, shared care agreements. The recent National Clinical Audit for rheumatoid and early inflammatory arthritis revealed delays in referral from primary care to specialist treatment for people with suspected inflammatory arthritis, with only 17% of cases being referred within the three days recommended by NICE. Early diagnosis and treatment is crucial to prevent joint and organ damage and reduce potential disability.
Furthermore, once people are established on a treatment plan, their care is shared between primary and specialist care through joint agreements on prescribing and monitoring of high-risk drugs such as Methotrexate. These shared care agreements are numerous and vary from locality to locality; there is therefore an opportunity to reduce risk by standardising and streamlining these agreements.
This one-year initiative will be led by the newly appointed RCGP Clinical Champion for Inflammatory Arthritis, Dr Danny Murphy, a GP principal in Devon with a special interest in rheumatology, who also works as a part-time staff-grade rheumatologist at the Royal Devon and Exeter Hospital. In addition to various research projects in rheumatology, Danny has also advised on the development of the recent BSR guideline on Biologics for the Treatment of Axial Spondyloarthritis.
Inflammatory arthritis affects close to a million people in the UK and includes conditions such as Rheumatoid Arthritis, Axial Spondyloarthritis and Psoriatic Arthritis. This project, in conjunction with the ongoing work through the national audit, will make a significant impact on care for people living with these conditions.
BSR updates key guideline for the management of gout
On the 26th May 2017, the British Society for Rheumatology released an important update to their most 'in demand' clinical guideline, on the Management of Gout. Gout is the most searched for term on the BSR website and it's is a particularly painful form of arthritis which is becoming more common, yet continues to be poorly managed.
This latest Guideline is for all UK doctors and allied health professionals in primary and secondary care who look after and treat patients with the condition. It is an update of previous guidance, created in response to increases in the incidence, prevalence and severity of gout; the availability of new pharmaceutical treatment options; continuing suboptimal management in both primary and secondary care; and better understanding of the barriers to effective care experienced by patients and providers.
The most important change from the previous guideline is the recommendation that "curative" treatment with urate-lowering drugs should be offered to all patients with gout early in the course of their disease rather than waiting for them to develop troublesome, disabling symptoms.
The key recommendations fall into three areas: management of acute attacks; modification of lifestyle and risk factors; optimal use of urate-lowering therapies.
Several recommendations help health professionals help their patients to manage their own condition through information - on managing acute attacks; continuing any established urate-lowering therapy during an attack; the causes and consequences of gout and hyperuricaemia; on healthy lifestyle choices to tackle the risk factors of alcohol consumption and obesity; and the rationale, aims and use of urate-lowering therapy to target urate levels.

BASEM/FSEM: dates of coming events
BASEM Revision Course for the FSEM Membership Exam: Part 1
12th August 2017
BASEM Office, Auckley, Doncaster.
www.basem.co.uk/education/basem-diploma-revision-course-part-one/
4th Annual BASEM/FSEM Sport and Exercise Medicine Conference
Sport & Exercise – Bringing us all together
12th – 13th October 2017
The 4th BASEM/FSEM Annual Sport and Exercise Medicine Conference in conjunction with the University of Bath and Arthritis Research UK Centre for Sport, Exercise and Osteoarthritis.
Book online:
www.basem.co.uk/education/basemfsem-annual-conference-2017/
BASEM Open Forum and Annual General Meeting
12th October 2017
4.30 pm to 5.30 pm
The Assembly Rooms, Bath, BA1 2QH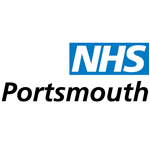 PortsHosp - Dads and Mums with Arthritis Summer update
Portsmouth ARMA Network
DaM It Arthritis- Dads and Mums with Arthritis
Calling all Dads and Mums living with Arthritis and Connective Tissue diseases!
What do you need from a Rheumatology Service?
As we re-launch our "DaM it Arthritis" project, we would like to hear from you about what you need from local Rheumatology Services. We appreciate that having arthritis and connective tissue diseases can have an impact on personal, family and work-life balance and we are seeking your opinion on other aspects of support that you require from the Department of Rheumatology.
Please email colin.beevor@porthosp.nhs.uk with your thoughts about what's needed.
DaM It Steering Group
We are looking for 5-6 people to help give direction to the "DaM It Arthritis" project. We aim to meet twice a year and to use emails to communicate what's going on and what's needed. If you're up for the challenge, please email colin.beevor@porthosp.nhs.uk
Centre Parcs, Longleat - Family day
5th November 2017
This free event will give families the opportunity to come along and find out more about management of arthritis and connective tissue diseases and have an opportunity to discuss with other dads and mums what it's like to manage the right balance with family, work and personal life. Knowing that there is support available will hopefully make things a little less scary for the whole family.

Kings Head Festival, Emsworth
Saturday 8th July 2017
We are in the early stages of planning one of our biggest fundraising events. The Kings Head Emsworth has offered us the opportunity to be their charity for the 2017 Kings Head Festival on Saturday 8th July 2017.
The traditional summer fête runs from 12:00 midday to 5:00pm with a variety of local groups providing entertainment on the stage throughout the afternoon; in the evening there will be a live band playing.
Free Admission.
Day-to-Day Living with Arthritis and Connective Tissues Diseases Conference 2017
The Department or Rheumatology at the Portsmouth Hospitals NHS Trust are pleased to announce that another conference for healthcare professionals is planned for 2017.
"Understanding the pieces of the puzzle – for management of Arthritis and Connective tissue diseases together"
For topics, timings and the delegate registration form, please open and download the conference programme.
Wednesday 27th September 2017
Mountbatten Centre, Alexandra Park, Portsmouth
Admission is free, but places are limited and allocated on a first-come first-served basis.
Contacts:
Colin Beevor - Colin.beevor@porthosp.nhs.co.uk
Valerie Robins - 0239229 6142
Portsmouth patient conference presentations
Did you miss getting to the Rheumatology Conferences in 2016?
• Love Your Bones, June 2016
• Day to Day Living with Arthritis, September 2016
If yes, don't worry. We are pleased to say that some of the presentations from both events are now available on the Portsmouth Hospitals NHS Trust You Tube page.
Patient Advice and Information Line
Did you know that there are two options for the Patient Advice and Information line?
Email: Rheumatology.pail@porthosp.nhs.uk
and
Telephone: 02392286935
Please ensure that you leave the correct information:
Full Name
Date of Birth
Hospital Number
Brief information about what your call/email is about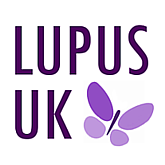 Belimumab (Benlysta) approved for restricted use in NHS Scotland
On Monday 8th May 2017 the Scottish Medicines Consortium (SMC) published new advice accepting the restricted use of belimumab (Benlysta) by NHS Scotland for lupus patients. This advice was published following a re-submission with evidence supplied by GlaxoSmithKline (the producers of Benlysta) and LUPUS UK on behalf of patients.
Belimumab is the first drug approved to treat lupus in more than 50 years and is the first drug developed specifically for lupus since the disease was discovered. It is approved for adults with active, systemic lupus erythematosus (SLE or lupus) who are receiving other lupus medicines. It is a biologic therapy, delivered through an intravenous (IV) infusion. It works by reducing certain cells in the immune system that can make lupus active. Belimumab has been shown to modestly improve disease control in patients with SLE when used in addition to standard of care in two phase III studies.
"We are very grateful for the SMC's new advice approving the restricted use of belimumab by NHS Scotland. This is an important decision because there is an absence of options for the group of lupus patients with high disease activity who do not respond to standard treatment. This also presents another treatment option for some people with lupus who have symptoms that are not adequately controlled by standard treatments alone or who are unable to tolerate the current standard treatments that are available". Chris Maker, CEO of LUPUS UK.


Save the date! EULAR Annual European Conference of PARE 2018
15-18 February 2018
Brussels
EULAR's 2018 Annual European Conference of PARE will be addressing important topics in the area of early diagnosis, access to treatments and rheumatologists and prevention. Again we will be aiming to inspire, educate and empower delegates and their national organisations by providing expert keynote speakers, sharing best practices and a platform for exchange.
Venue:
Thon hotel EU,
Rue de la Loi 75,
1040 Bruxelles,
Belgium
In the coming months we will be sending you more information about the nomination and registration process. In the meantime if you have any questions please do not hesitate to contact Maria and Birte by email (maria.batziou@eular.org, birte.gluesing@eular.org).


NICE are developing/updating guidelines on the following topics:
• Stroke and transient ischaemic attack in over 16s: diagnosis and initial management
(update of CG68)
• Postnatal care up to 8 weeks after birth (update of CG37)
• Persistent pain
If you would like to register your organisation as a stakeholder for any of these topics, please
login or complete the registration form on the NICE website. For each topic, a maximum of 2 people may be listed as contacts for your organisation.
Note that the names of all organisations registered as stakeholders for each topic will be posted on the NICE website.


UK General Election 08 June 2017
Wear Purple for JIA day 09 June 2017
NOS sponsored walk with Prof Alice Roberts, Bristol 11 June 2017
NRAS RA Awareness week 19-25 June 2017
PMRGCAuk week 19-25 June 2017
NRAS Rheum for You conference, Swindon 21 June 2017
Arthritis Self Management Event Leicester 28-29 June 2017
NRAS JIA Family Day 01 July 2017
The Society of Chiropodists and Podiatrists Annual General Meeting 01 July 2017
ARMA Board Meeting, 9:30am 07 July 2017
ARMA AGM 2017, 12:30pm 07 July 2017
CEO meeting, 3:15pm 07 July 2017
Policy and Comms Group meeting, 2pm 11 July 2017
College of Podiatry Podiatric Sports Medicine Conference 13-14 July 2017
Whole System MSK Event, Exeter 14 July 2017
BASEM Revision Course for the FSEM Membership Exam: Part 1 12 August 2017
Prize for Sport and Exercise Medicine abstract submission deadline 18 August 2017
Tom Donaldson Poster Prize submission deadline 18 August 2017
Arthritis Self Management Event Leicester 28-29 June 2017
Bone, Muscle & Joint Diseases - CongressMed, Gold Coast, Australia 31 Aug – 03 Sept 2017
Day-to-Day Living with Arthritis and Connective Tissues Diseases Conference 27 Sept 2017
FSEM Diploma Ceremony 28 Sept 2017
FSEM and BASEM conference with Bath University 12-13 October 2017
BASEM Open Forum and AGM, 4pm 12 October 2017
College of Podiatry Annual Conference and Exhibition 16-18 Nov 2017
EULAR Annual European Conference of PARE 2018, Brussels 15-18 Feb 2018

To see previous issues of the newsletter, click here.
Follow us @WeAreArma
Please start thinking about sending your items for inclusion in our next ARMA newsletter