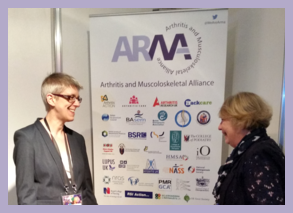 After the success of our first three MSK pathway events I'm pleased that planning for the next three has begun. The North West event will be in Merseyside on May 16th and is shaping up to be every bit as inspiring as the others. Two events are being planned for the South region, with the first in Exeter in July. More details should be available in our next newsletter.
I have been reading the pledge forms completed by people at the first three events and they show the commitment of people to create change in services. There's lots of talk of collaboration, improving communication and implementing evidence based good practice. Pledges include words like "set up" "implement" and "establish", showing that these meetings are not just one off events, but will make a real difference locally.
I am writing this from the BSR Rheumatology 2017 conference, where ARMA has a stand and a session entitled "MSK Networks: leading the way in a changing landscape". That title sums up the challenges and opportunities for ARMA and our members. The challenges are all too real, for instance reports in the Observer on longer waits for hip and knee surgery for smokers and obese patients. ARMA will be co-ordinating members with an interest in this issue to look at the best way to respond.
I am finding the MSK community very ready to rise to a challenge and contribute positively to the changing agenda. MSK has a big role to play in the changing NHS landscape. If you missed us at the BSR conference we'll also be at the Back Pain Show on 19 & 20 May. Why not come along and find out how you can be part of our work?
ARMA does a lot of work in partnership with NHS England, but it is important to remember that outside England health is the responsibility of the devolved nations. So I am really pleased to be supporting the establishment of an ARMA Cymru network, led by Arthritis Care Cymru. There is an existing North Wales ARMA group which has been doing a great job of influencing locally, thanks to the tireless work of their Chair, Chris Sweetnam, who is retiring after ten very effective years. North Wales ARMA will continue to work locally and ARMA Cymru will focus on influencing policy at the Wales level. Welsh Government officials are currently at the initial stages of developing a new Wales MSK policy, ARMA Cymru will aim to feed into and support the development of that policy. If you are interested in joining either group, please let us know.
Finally, I must thank the ARMA members I have met during my first two months in the job. You have been incredibly generous with offers of advice and support. It is clear there is a real vision for what ARMA can achieve and a strong commitment to working together to make it happen.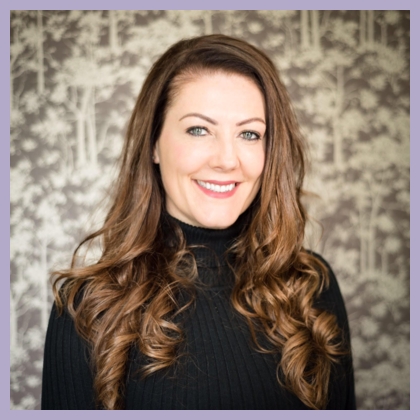 by Dr Jo Larkin, Sport and Exercise Medicine Consultant FFSEM
The knowledge and principles used to treat elite professional athletes in Sport and Exercise Medicine can be used to treat injuries occurring in the rest of the population.
The musculoskeletal (MSK) rehabilitation plan must consider the fact that the objective of the patient is to return to the same activity and environment in which the injury occurred. Functional capacity after rehabilitation should at the minimum be to at the same level, if not better, than before injury. The goal of the rehabilitation process is to limit the extent of the injury, reduce or reverse the impairment and functional loss, and prevent, correct or eliminate the disability.
So why should we do this? Whether you are an elite athlete, weekend warrior or just someone that wants to remain active, the care pathway and rehabilitation in MSK Medicine is the same. Stakeholders such as coaches and corporate bosses should invest in allowing the time for this to take place because there is evidence to show physical activity has multiple health benefits.


Open full size infographic 'Physical activity benefits for adults and older adults':
www.gov.uk/government/uploads/Physical-activity-infographic

Focusing on the workplace, Business Harvard Review published a document on work effectiveness and performance. It demonstrated that both effectiveness and performance was higher in people that regularly exercise. Exercise has also been show to elevate mood, which has serious implications for workplace performance.
A further study from the Leeds Metropolitan University, demonstrated that on the days that employees visited the gym, their experience at work changed. They reported managing their time more effectively, being more productive, and having smoother interactions with their colleagues. Interestingly this then lead to the individual feeling more satisfied at the end of the day, thus in theory could have a beneficial effect on the individuals' home life.
Keeping the workforce working is key no matter if you are an international athlete, office worker or manual worker. Therefore, carefully mapping out the MSK care pathway for the individual is no different. The aim of rehabilitation is to restore function. This is done in very simple steps and starts with a correct and early diagnosis. Once this is established the basic parameters of any rehabilitation programme is to restore the range of movement, strength and then functional progression. The latter phase is generally sport, exercise and position specific. The goal of the rehabilitation process is to limit the extent of the injury, reduce or reverse the impairment and functional loss, and prevent, correct or eliminate the disability. Within the elite sport setting this is carried out by a multidisciplinary team in order to address all facets of the individual's rehabilitation programme and optimise health outcomes, as this is an opportunistic time with the patient.


There are many ways to approach designing a rehabilitation programme and it should occur as soon as the injury takes place. I have provided an example below:
The Acute Phase - there will be some restriction in loading and range to allow for reduction in swelling and pain. However, the practitioner needs to continue to find ways of maintaining cardiovascular fitness.
The Restoration Stage - the programme will focus on range of movement and strength.
The Reacquisition Stage - where the focus will be progression of strength and initiation of the functional sport and exercise specific tasks.
The Refinement Phase - is to focus on building confidence, developing the complicated skills, progress the cardiovascular drills i.e. graduated return to running or activity. Increase capacity, both endurance and strength of the tissues.
The stages are designed to ensure functions of rehabilitation are systematically undertaken to ensure the patient has best potential return to normal activity.


The government has recently acknowledged the importance of managing MSK issues effectively in the joint green paper "Improving Lives. The Work, Health and Disability Green Paper" with the Department for Work and Pensions and the Department of Health. Therefore, it is imperative we draw on our knowledge from how we rehabilitate the sporting population and utilise our skills for the general population; but instead of using a return to sport as our objective end marker, we use the individual's goals and link these with occupational return-to-work goals.
Instead of viewing exercise as something we do for ourselves, a personal indulgence that takes us away from our work, it's time we started considering physical activity as part of the work itself and have this supported within the workplace. In summary, there are many similarities between the care pathway for returning sportspeople to activity and returning working people to their occupation.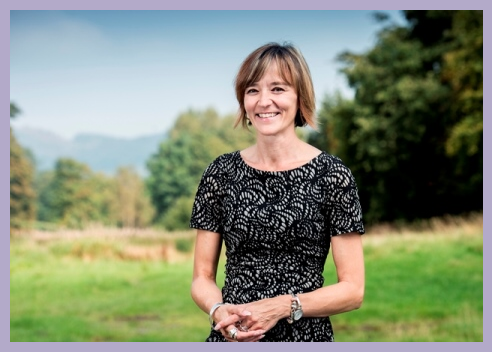 by Lesley Giles, Director, Work Foundation
I am delighted to contribute to this edition of the Newsletter in my new role as Director at the Work Foundation. I think after 6 months I can probably just about still call myself new, not least as time has flown by in a whirlwind. It's one of those roles that really is a great privilege to do. What is there not to like? I have the opportunity to research and promote something I am passionate about – the importance of good work! The importance of more positive working lives, creating meaningful work, and good working practices, with happy and healthy working environments, which engage employees, as a route to more successful businesses. This continues a tradition built up for nearly a century. In this increasingly more complex, fast-moving, technological driven age, we now even more than ever need to take action at work that treats and values people as human beings not machines.
The Work Foundation undertakes high-quality applied research and analysis that tackles the issues of the moment in work and working lives, to propose solutions which can change policy and working practices for the better and supports people's health and wellbeing at work. We draw on our long heritage and deep expertise to open a window on the future, anticipate emerging trends and their implications for change and disruption and to ensure we can secure positive outcomes.
This is not an individual endeavour but something we seek to do in partnership, working not only with individual people and businesses but wider stakeholders across cities, regions and the economy at large. In this time of ongoing change, transformation and reinvention, it is vital that we can preserve and retain continuity in key areas, where we have established strong networking, good working practices, and have effectively shared ideas and knowledge of what works over time. One such area, where I am particularly looking forward to supporting is our ongoing role is in the Fit for Work Initiatives.
This year I have taken over the Chair of the Fit for Work UK Coalition. This Initiative has built successfully on the launch of the original 'Fit for Work' report in 2007 by convening experts and opinion-leaders to promote the profile of MSK conditions among policymakers and practitioners. This UK Coalition is playing a vital role contributing to policy development and the evidence base and I am keen to ensure it continues to grow in future. One example is through our latest project supported by AbbVie aiming to tackle weaknesses in our knowledge-base on the effectiveness of early intervention services. The Work Foundation is conducting a review of the Leeds 'Early Intervention Clinic'. Led by Steve Brennan, the Clinic is designed to enable quick referrals from primary care, allowing patients signed off work with an MSK to access a specialist within five days and make an early return to work. The review will offer insight into the number of patients seen by the Clinic, the nature of the appointments, patients' conditions, how long each patient was absent from work for (temporary work disability), and highlight some of the barriers encountered when setting up the service. This will serve as a future best-practice example for wide-scale implementation of such services and we would be happy to share results in a later edition. Our work in the UK is also complemented by the international arm of the Initiative.
The Work Foundation is also supported by AbbVie to work on the Fit for Work Global Alliance – a multi-stakeholder initiative driving policy and practice change across the work and health agendas in Europe and worldwide. Our involvement has enabled the development of an 'Early Intervention Toolkit' - an example of the Global Alliance's helping and making the case for more investment in sustainable healthcare. The Toolkit is a unique resource which, using the example of musculoskeletal (MSK) conditions, illustrates why there is an increasingly urgent need for early intervention services across the Europe and, in turn, demonstrates how such services could be implemented, with best practice examples, in a range of countries and health systems. It is available online (www.earlyinterventiontoolkit.com) and designed to be used by a range of stakeholders including: individuals and their families; healthcare professionals; healthcare providers; and policymakers. If you want to learn more please visit our site. We would love to hear your feedback, too.

Members' News and
Resources
Raising awareness on World AS Day
NASS will be working hard on social media to raise awareness of ankylosing spondylitis on World AS Day and we would really appreciate the support of all ARMA members with shares and retweets of our messages.
We will be using our @NASSchiefexec and @NASSexercise twitter accounts and our Facebook page.
Wake up to Arthritis

Arthritis Care Week will take place from 8 - 14 May 2017 and aims to get people to "Wake up to Arthritis" – those who may have arthritis but know little about what can be done to help, and those who know very little about the condition and the impact it can have on people's lives.
You can help us reach more people by joining our social media Thunderclap here.
BackCare – BackPain show this month!
The BackPain show is back - on the 19th and 20th May 2017.
This is the one-stop shop for all those who suffer from back problems along with the health professionals who look after them.
Organised on behalf of Backcare – the National Back Pain Association – the exhibition will feature therapies, products and services associated with the treatment of back pain as well as a range of professional conferences, presentations and seminars.
ARMA will be exhibiting. Come to Stand 2 to see us there.

Dates from the College of Podiatry
College of Podiatry 6th Podiatric Sports Medicine Conference
13-14 July 2017
From the Directorate of Podiatric Medicine in association with European College of Sports and Exercise Medicine.
The Royal College of Physicians, 11 St Andrews Pl, Regent's Park, London NW1 4LE
Click here for course registration details.
The College of Podiatry Annual Conference and Exhibition
16-18 November 2017
ACC Liverpool, Kings Dock, Liverpool L3 4FP
The Society of Chiropodists and Podiatrists Annual General Meeting
1st July 2017
Hilton Hotel, Tooley Street, London SE1 2BY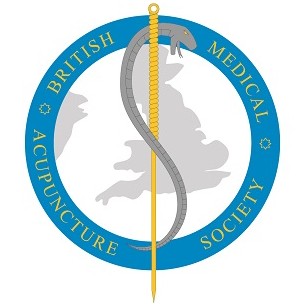 BMAS Courses upcoming in 2017
FOUNDATION COURSES IN WESTERN MEDICAL ACUPUNCTURE
Venues: London, Glasgow, Dublin, Manchester
Four-day course for regulated health professionals
Experienced, medically trained lecturers
Comprehensive course notes
100 Free needles
Visit this page on our website for dates and venues.
British Medical Acupuncture Society Spring Conference
Venue: Hilton Hotel, Paddington, London
Saturday 20 May 2017
Price: £155 BMAS members; £185 non members
Kajsa Landgren - acupuncture for colic in babies
Charles Buck is back - 'The essence of needling' will look at the place of intention and related ideas in acupuncture practice.
Ewan Wallace - Tales from acupuncture in paediatric secondary care.
Manuel Maliqueo (unconfirmed) - Electroacupuncture effect on HbA1c in women with PCOS
Mike Cummings - Acupuncture in low back pain and NICE Guideline 59
Further details & to book: www.medical-acupuncture.co.uk
Tel: 01606 786782 Email: admin@thebmas.com
BMAS House, 2/3 Winnington Court, Northwich, Cheshire CW8 1AQ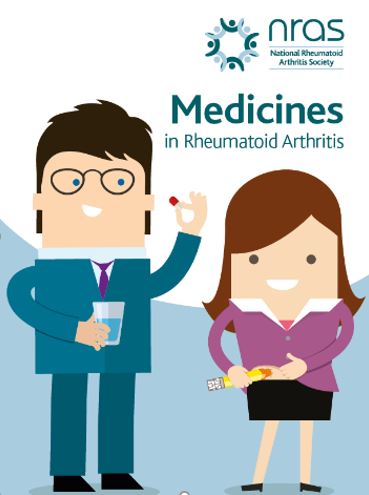 New 'Medicines in Rheumatoid Arthritis' booklet by NRAS
NRAS is delighted to announce the launch of a new publication: 'Medicines in Rheumatoid Arthritis'.
It is a comprehensive guide to all medicines used in the treatment of RA, including NSAIDs, Steroids, DMARDs, Biologics and Biosimilars. Order your copy today by emailing enquiries@nras.org.uk
Rheumatoid Arthritis Awareness Week pack
Our RA Awareness week pack is available now! Order your pack today which includes:
• our 'Behind The Smile' pop art poster (A4)
• Smiley lips, conveniently cut out so that you can take your #behindthesmile photo.
• S-Factor poster
• A pencil with grip, for easier writing.
• A car bumper sticker
• Fundraising guide
• plus a series of infographics giving general RA facts and highlighting the differences between Osteoarthritis and RA.
JIA Family Day – 1st July 2017
Our annual JIA Family Day in llkley, West Yorkshire on Saturday 1st July 2017, from 11am - 4pm.
Supervised outdoor adventure fun, join in with building wigwams, pond dipping, team games and a giant fully accessible adventure playground or just relax and soak up the sun, plus have the opportunity to listen to paediatric rheumatology experts and join us for a buffet lunch, everyone in the family is welcome.
Fully accessible amazing outdoor activities for children and young people, all supervised by Centre staff. Register on the JIA-at-NRAS page - www.jia.org.uk/annual-family-days.

We need to put forward effective examples of practice when looking to influence MSK care in the UK
Putting forward models of care and examples of practice for the NHS is a large part of how Sport and Exercise Medicine (SEM) is influencing the MSK landscape. The Faculty of Sport and Exercise Medicine's Fresh Approach in Practice NHS information document remains useful and relevant when communicating what works and how SEM can improve outcomes and make real cost savings in MSK care.
Members and Fellows of the FSEM are now putting forward their evidence for SEM-led MSK services to help provide much needed examples. Recently featured in the FSEM's response to the Scottish Preventative Agenda Inquiry was NHS Tayside MSK Clinic, put forward by Sport and Exercise Medicine Consultant Dr Niall Elliot, which over a 10 year period, seeing approximately 800 patients per year in one session per week, has created a £500k - £650k saving for the NHS.

Sport and Exercise - bringing us all together
Save the date
The 4th BASEM/FSEM Annual SEM Conference will be themed on "Sport and Exercise - Bringing us all together".
Held at the historic Assembly Rooms in Bath from the 12th - 13th October 2017, the programme this year will deliver high quality, evidence-based learning for both specialists and generalists.
The conference will be delivered in conjunction with the University of Bath, celebrating its 50th anniversary. Arthritis Research UK Centre for Sport Exercise and Osteoarthritis will be delivering key sessions on athletes MSK health and exercise for patients with osteoarthritis. The main specialist session will be delivered by the FSEM on Tendons and Tendonopathy.


Call for Abstracts
The Institute of Sport and Exercise Medicine (ISEM) is once again supporting the annual Association and Institute Prize for Sport and Exercise Medicine, awarded at the 4th BASEM/FSEM Annual Conference. The organisers would like to invite submissions of abstracts for poster or podium presentation. Research from all clinical aspects of Sport and Exercise Medicine is invited.
The deadline for submissions is Friday 18th August 2017. View full details and the submission process.


Tom Donaldson Prize
BASEM is once again supporting the Tom Donaldson Poster Prize in association with SEMSoc, awarded at the 4th BASEM/FSEM Annual Conference.
The deadline for submissions is Friday 18th August. View full details and the submission process.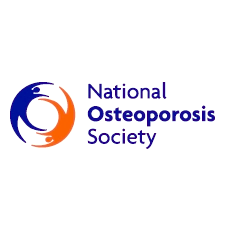 National Osteoporosis Society campaign's media coverage success
The National Osteoporosis Society launched its new Message to My Younger Self campaign with a bang this month, earning the charity over 300 pieces of media coverage on TV, radio and national press.
The campaign, which runs throughout the summer until the end of October, is looking to start conversations about bone health between generations and launched with a focus on the need for a healthy, balanced diet.
Some of the key coverage included articles in The Daily Telegraph, Daily Mail and BBC Health Online, as well as BBC Radio's Today Programme and Jeremy Vine show.
The National Osteoporosis Society is also revitalising its Stop at One campaign to encourage people to find out if they are at risk of osteoporosis.
Launching in May 2017, the charity will be piloting new campaign collateral (leaflets, posters and scratch cards) in eight fracture clinics across the UK targeting people over the age of 50 with an existing fracture.
The campaign has two main objectives: to encourage people who have broken a bone and are over 50 to ask for more information on osteoporosis and take an online quiz and to educate key staff in fracture clinics to put people at risk of osteoporosis on the correct pathway to a risk assessment.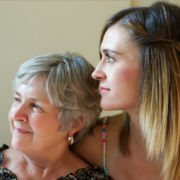 'A Message to my Younger Self'
campaign begins
The National Osteoporosis Society launched 'A Message to My Younger Self' – an awareness campaign about keeping bones strong and healthy – on 12th April which runs through World Osteoporosis Day on 20 October.
A survey conducted by the National Osteoporosis Society found four in 10 young adults have tried the fashionable 'clean eating' diets that often involve avoiding dairy, gluten, grain and sugar, while more than fifth had severely restricted their intake of milk and cheese. Fuelled by social media, the clean eating trend has surged in popularity in recent years, with some advocates achieving celebrity status with hundreds of thousands of followers.
However the charity warned that restrictive diets among younger generations might lead to widespread health issues in later life, including osteoporosis which causes bones to become fragile and break.
The diets often focus on avoiding processed foods and eating raw, unrefined produce. An essential nutrient for bone health is calcium, found in dairy products, green leafy vegetables and in some seeds and nuts. It's essential to have plenty of calcium in your diet and the charity is worried that some people might not be getting enough.
The campaign generated extensive press coverage and on social media, highlighting crucial messages to millions of people across the UK about the importance of healthy eating for strong bones. It is also designed to get the conversation started about bone health with a younger audience, and the charity is asking grandmothers and mothers, grandfathers and fathers to send a message to their younger selves (the next generation) about how to keep bones strong and healthy.
Read more:
www.nos.org.uk/myyoungerself
www.arma.uk.net/a-message-to-my-younger-self/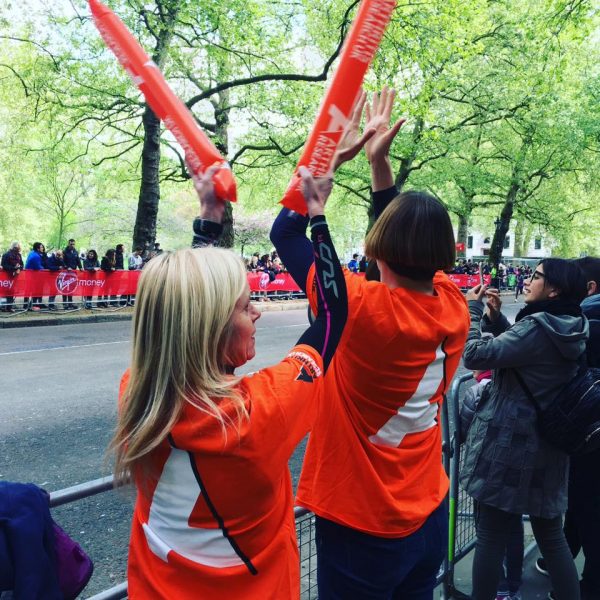 London Marathon 2017
We are incredibly proud of the 65 runners who represented Arthritis Research UK at the London Marathon, many of whom were running for a loved one with arthritis or who have arthritis themselves. 28 members of staff alongside friends and family helped cheer our runners on from the side-lines at Mile 7 (Cutty Sark), Mile 12 (Tower Bridge) and Mile 25 (Birdcage Walk) and from inside the QEII where we held our post-race party. So far we have raised a total of over £87,000 and are very grateful to everyone who has donated.
Recruiting MP champions
Arthritis Research UK will be working hard during the run up to the election on 8thJune 2017, to ensure that as many prospective parliamentary candidates as possible commit to become Arthritis Champions. We want elected MPs to understand the impact that arthritis can have on people of all ages, and to champion relevant issues in parliament to fight for improvements. For example, we need MPs to ensure they protect the money available for science and research so we can keep investigating new treatment options. We also want the Government to support people with arthritis both in and out of work, and provide high quality health and social care for people with arthritis across the country. In order to recruit MP champions we need people across the country to email their local MP and explain the impact of arthritis. We will be doing this through our campaign pages www.arthritisresearchuk.org/campaign where we will put more information as soon as it is available.

HUG/ARMA Stoke Meeting
Geoffrey Lawton, Stoke ARMA group chair, invites you to:
The HUG/ARMA group meeting on 19th May 2017
at 1pm, in the Lecture room of
Haywood Hospital, Burslem, Stoke on Trent ST6 7AG
Refreshments will be provided from 12:45pm and drinks during the meeting.
A wide range of topics are on the agenda including presentations on all aspects of Arthritis-related treatments.
ARMA Portsmouth Spring-Summer 2017 newsletter
The latest newsletter from ARMA Portsmouth is now available, published by the Department of Rheumatology at Queen Alexandra Hospital.
This edition features: dates and details of many coming events; Carer resource packs; patient advice; information campaigns; and new projects.
Click here to read or download the ARMA Portsmouth Summer 2017 Newsletter.
EULAR e-breakthrough, April 2017
In April 2017, EULAR released Issue 15 of their eBreakthrough magazine.
This edition of News from the Standing Committee of People with Arthritis/Rheumatism in Europe includes:
• An introduction to the new EULAR Executive Director, Dr Julia Rautenstrauch;
• "Looking to the future" by Dieter Wiek, PARE Chairperson;
• a report on online self-management in Ireland;
• What do patients think about their care?

Click here to open or download e-Breakthrough via the eular.org website, in PDF format.

Next Steps on the NHS Five Year Forward View
The Next Steps on the NHS Five Year Forward View document was published on March 31st 2017 as an update to the original Five Year Forward View published in October 2014.
Next Steps sets out the NHS' main national service improvement priorities over the next two years, "within the constraints of what is necessary to achieve financial balance across the health service".
This blog post sets out why MSK is so important for the delivery of the next steps and the role ARMA and our members have to play.

Access to Surgery
Restrictions on access to surgery have been in the news again with this Observer article on smokers and obese patients waiting longer for surgery such as hip and knee replacements. In April, the Kings Fund published a report on understanding NHS Financial pressures and what this means for patients. Whereas genito-urinary medicine and district nursing services have seen an impact on access to, and quality of, their services, neonatal and elective hip replacement services were not affected to the same extent by the same pressures. However, for elective hip replacement services, despite having much to celebrate it appears the impact of financial pressures is beginning to show. You can read the details in this blog post.

Transport for London's "please offer
me a seat" badge and card
Transport for London (TfL) is launching the 'Please offer me a seat' scheme for people who find it difficult to stand when using public transport. The badge and accompanying card were created following requests from customers who struggle to get a seat because their need is not immediately apparent to other travellers. The badge and card remove the awkwardness of customers having to explain their need for a seat to others.
Last autumn, TFL held a six week trial with 1,200 people to test the new badge and card. More than 72 per cent of journeys were found to be easier as a result of the badge, and 98 per cent of people taking part said they would recommend it to somebody who needed it. As a result, TfL are making the 'Please offer me a seat' initiative permanent. The free badge and card are now available through their website, at www.tfl.gov.uk/transport-accessibility/please-offer-me-a-seat or by calling on 0343 222 1234.


NICE osteoporosis quality standard QS149
We are pleased to announce that the osteoporosis quality standard (QS149) has been published on the NICE website today. You can view the quality standard by following this link: www.nice.org.uk/guidance/qs149

Please accept our thanks if your organisation submitted comments during consultation on this quality standard. All consultation comments were considered by the Quality Standards Advisory Committee (QSAC) and the minutes of this meeting are now available: www.nice.org.uk/guidance/qs149/documents/minutes-3

A summary of the consultation comments, prepared by the NICE quality standards team and the full set of consultation comments are also available: www.nice.org.uk/guidance/qs149/documents/briefing-paper-2


World AS Day 06 May 2017
LUPUS UK AGM and Information Day, Winchester 06 May 2017
Arthritis Care Week 2017 08-14 May 2017
World Lupus Day 10 May 2017
MSK imaging series: Rheumatological imaging 10 May 2017
Fibromyalgia Awareness Day 12 May 2017
First Contact – Practical management of MSK conditions, Coventry 12 May 2017
BIMM Spring Symposium 13 May 2017
Royal College of Nursing Congress, Liverpool Arena 13-17 May 2017
NHS England Merseyside event:
Musculoskeletal health and care across the pathway 16 May 2017
Policy, Comms and Gold Stakeholders 16 May 2017
Stoke HUG/ARMA group meeting, Haywood Hospital 19 May 2017
Back Pain Show 2017, Birmingham 19-20 May 2017
BMAS Spring Conference 2017 London 20 May 2017
King's Fund Sustainability and transformation plans 24 May 2017
UK General Election 08 June 2017
Wear Purple for JIA day 09 June 2017
NOS sponsored walk with Prof Alice Roberts, Bristol 11 June 2017
NRAS RA Awareness week 19-25 June 2017
NRAS JIA Family Day 01 July 2017
The Society of Chiropodists and Podiatrists Annual General Meeting 01 July 2017
College of Podiatry Podiatric Sports Medicine Conference 13-14 July 2017
Prize for Sport and Exercise Medicine abstract submission deadline 18 August 2017
Tom Donaldson Poster Prize submission deadline 18 August 2017
Bone, Muscle & Joint Diseases - CongressMed, Gold Coast, Australia 31 Aug – 03 Sept 2017
FSEM Diploma Ceremony 28 Sept 2017
FSEM and BASEM conference with Bath University 12-13 October 2017
College of Podiatry Annual Conference and Exhibition 16-18 Nov 2017

To see previous issues of the newsletter, click here.
Follow us @WeAreArma
Please start thinking about sending your items for inclusion in our next
ARMA newsletter