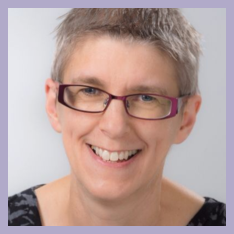 March has been a busy month for ARMA. I have enjoyed meeting so many ARMA members, finding out more about what you do and how ARMA fits with your current priorities. I really welcome the level of support you have offered me in my new role as I begin to get an understanding of the priorities of the MSK community.
The highlight of the month must be the three joint ARMA/NHS England regional events. These have been a huge success. All three events were over-subscribed, showing the high level of interest in improving musculoskeletal services locally. A range of speakers, including ARMA members, outlined key issues and good practice examples. This was followed by roundtable discussions in STP footprints about what needs doing in each local area. Participants completed forms to pledge what action they will take as a result. Looking through these, it is clear that the events will make a real difference with people promising to look at implementing good practice they had heard about, meet commissioners, set up collaborative groups, review all MSK services and focus on prevention, amongst other things. We will be following up these pledges to encourage progress and see what support we can provide. Look out for further events in Manchester on 16 May and in the south. I'm really looking forward to seeing what changes happen as a result.
The other news to highlight is the inclusion in the NHS Mandate of a commitment to "identify opportunities for regular collection of data about incidence, prevalence, clinical activity and outcomes of musculoskeletal patients and services in England." (Para 7.3) We will be looking at what the MSK community can do to make sure this commitment becomes a reality.
What this activity shows is how important it is for us to work together on issues of common concern. No individual organisation could have the impact that we all have together. Nationally we can't deliver change without working in partnership with those who deliver services locally. With that in mind, I am looking forward to seeing what April brings.
Yours Sincerely,
Sue Brown
by Dr Brian Hammond D.O.D.C Ph.D. FCC (Orth) PG Cert, Chair of BackCare
There are very many back and neck pain sufferers in the UK. The cost to the Exchequer and industry is staggering. In this country, about 2.5 million people experience back pain every day of the year. Although statistics vary, treatment for back pain and disability payments as a result of back problems costs the tax payer billions of pounds a year. As a consequence, millions of working days are lost. Relatively recent figures indicate that every year nearly 10 million working days are missed because people are experiencing back pain and that this costs the British economy the enormous figure of over £1 billion.
Back Pain is one of the leading causes of disability, affecting around 1 in 10 people. It is more common as people increase in age. Chronic back pain is made worse due to our increasingly sedentary lifestyles. Sitting in the same position for long periods of time puts tension on the lower back. Back pain also arises from poor posture, over exertion, and incorrect lifting, pulling or pushing of items.
BackCare (www.backcare.org.uk), the national Back Pain charity, provides authoritative advice and information to people who want to avoid or manage back pain. It advocates taking responsibility for your body through improving your posture; watching your diet and eating the right foods; lifting correctly; drinking lots of water; exercising; medication; and use of back protection devices, and heat and ice packs.
The charity is holding a Back Pain Show at St Andrews Stadium, Birmingham on 19 and 20 May. This iconic show is free for back pain sufferers and their carers, as well as professional practitioners. There will be access to presentations by leading experts on the latest developments in managing back pain and opportunities to meet a wide range of companies and professional individuals focused on providing treatment services, support and products for back pain sufferers. Both public and professionals can register for the event and book any of the talks and lectures – at www.thebackpainshow.co.uk.

The NHS Mandate 2017-18
The Government's Mandate to NHS England for 2017-18 has been published. This sets out annual deliverables against the seven objectives to 2020. All of these objectives are relevant to musculoskeletal services, but one has been added which makes specific reference to MSK data. This is in relation to the Government's goal to reduce the disability employment gap and says the NHS should:
"Work with Government to identify opportunities for regular collection of data about incidence, prevalence, clinical activity and outcomes of musculoskeletal patients and services in England."
ARMA will be looking at how the MSK community can support the implementation of this objective.

Musculoskeletal toolkit launched to help employers support people with musculoskeletal conditions
ARMA worked with Public Health England and Business in the Community to develop a new toolkit for employers in the workplace, which launched at the Health and Wellbeing at Work Conference on the 7 March at the NEC. Musculoskeletal conditions are an important consideration for businesses as they are a leading cause of pain and disability in the UK, affecting many employees.
The toolkit draws together information for employers to support staff in the prevention, early identification, management and adaptation for people affected by musculoskeletal conditions. The musculoskeletal toolkit is a simple step-by-step guide dealing with back, neck, muscle and joint pain at work. It will help employers access the best free resources that are available for their organisation and employees.
You can access the toolkit from the Business in the Community website.
Members' News and
Resources
Arthritis Care's response to the Budget
Budget 2017
Arthritis Care's response to the Budget welcomed the announcement of £2 billion of additional funding for social care in England as a step in the right direction, but argued that it falls far short of what is needed. We also blogged about what we wanted from the Budget here, calling for long-term solutions to the health and care crisis in England and an end to benefit cuts.
Judi Rhys appointed as Non-Executive Director of Public Health Wales
Judi Rhys, Chief Executive of Arthritis Care, has been appointed as the Third Sector Member (Non-Executive Director) at Public Health Wales. This complements her role as Arthritis Care's Chief Executive. More information is available here.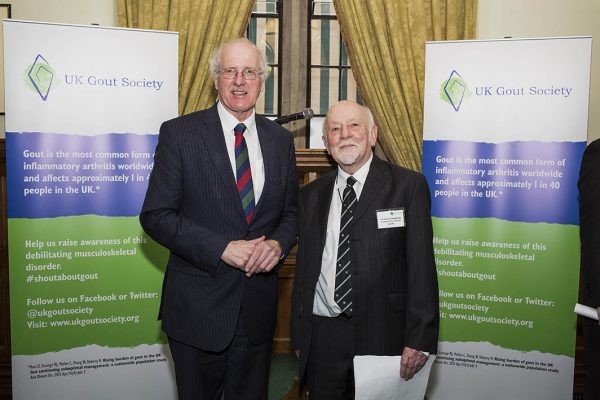 UK Gout Society Parliamentary Reception
Gout: No Laughing Matter
The UK Gout Society held a parliamentary reception at the House of Commons on 28th March 2017 to launch #shoutaboutgout – a social media campaign to raise awareness about gout, a musculoskeletal disorder which now affects one in 40 people in the UK. Nearly 60 MPs, peers and other stakeholders in the MSK space, including many ARMA members, attended the event.
Jim Shannon, MP for Strangford (Northern Ireland) and DUP Spokesperson for Health, who sponsored the event, stated: "It's time we put the facts on the table and told people the truth about gout."
George Nuki, Emeritus Professor of Rheumatology, Edinburgh, and trustee of the UK Gout Society explained that gout is the most common form of inflammatory arthritis worldwide and eminently treatable and potentially curable. "Despite having known how to treat gout effectively for at least fifty years, it has increased in frequency and is more common now than rheumatoid arthritis. This has enormous consequences for the NHS." He went on to explain the importance of treating gout to a target urate level. "However, in general practice, we know that less than ten percent of patients are having their uric acid levels monitored."
Paul Webber, a patient, who discovered he had gout at just age 25, talked about 'the deep thudding pain of gout' and how it affects his everyday activities, like travelling to and from work.
The charity called for people to 'come out' about their gout and share their experiences on social media, as well as become a Friend of the charity to help fund vital educational activities: www.ukgoutsociety.org

Rheumatology Forum at the RCN Congress
The Royal College of Nursing Congress runs from 13th - 17th May in Liverpool Arena & Convention Centre.
The RCN Rheumatology Forum will be facilitating a fringe meeting on the 16th May 2017 at 1pm, at which Rheumatology Nursing will be showcased to a wide range of nurses, working in a wide variety of health care settings.
All those interested are welcome to attend.
Updated Biologic therapies practitioner
The fourth edition of this guidance document will soon be published online.

RCNRF Facebook page
In 2016, the RCNRF developed a Facebook page that has been received extremely well by a wide range of nurses working in various health care settings, those who are either directly or indirectly involved in the speciality.
The response/uptake/networking that has occurred since it has gone live has been very encouraging, educational and invaluable, especially for those new in post or where services are being developed or changed.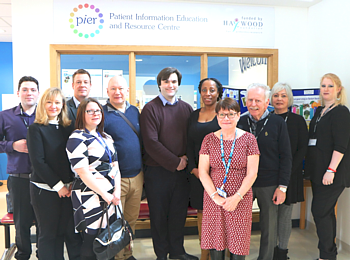 PIER showcases good practice to NHS delegation
A group of senior delegates from the NHS Health Literacy Collaborative Group visited the Haywood Hospital in late February to look at the Patient Information and Resource Centre, (PIER) and see what effect its presence has had on the health literacy of patients and carers using the hospital.

Based within the outpatients' area of the Haywood Hospital, the PIER, which opened in October 2015, provides patients, their families and carers with access to information on arthritis and related conditions. Visitors have access to a range of printed and online material in modern comfortable surroundings.
The group had a presentation on the PIER by June Brammar, project manager rheumatology, and had a chance to see the PIER and meet some of the 22 volunteers who help to run the centre.
June Brammar commented: "The visit was a great opportunity to showcase the PIER and the fantastic team of volunteers that bring it to life. The majority of the volunteers are former or current patients so they really have a grasp of what information and sign posting patients and carers are looking for."
The visit was coordinated by Mike Oliver, the project manager for health literacy in Stoke-on-Trent's Public Health team.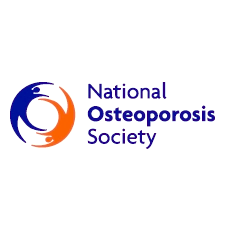 Bisphosphonates
There have been reports in the media recently about a new study highlighting that patients taking drugs like alendronate for osteoporosis might weaken rather than strengthen bones. The National Osteoporosis Society, with our expert clinical advisers, has produced a response to this so that people with the condition can make an informed decision about their treatment. Radio 4's The Today Programme and Inside Health have both covered this issue, and as a charity we have received calls from people with osteoporosis asking about treatments.
Juliet Compston, Emeritus Professor of Bone Medicine at the University of Cambridge and a member of the National Osteoporosis Society's Clinical & Scientific Committee, said that although the study was interesting, it was a very small sample and the early findings need to be confirmed by further research. She emphasised anyone taking bisphosphonates should not stop taking their medication as a result of the study.
"While the data should stimulate further studies they do not provide sufficient evidence to change clinical practice and people at high risk of fracture should be reassured that the benefits of treatment, at least up to five years, and probably up to 10, outweigh the risks."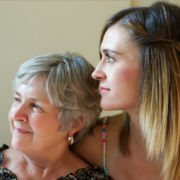 A Message to My Younger Self
The National Osteoporosis Society is launching "A Message to My Younger Self" – an awareness campaign about keeping bones strong and health. It begins on 12th April 2017 and runs through to World Osteoporosis Day on 20th October. NOS want the generations to have a conversation about healthy bones, to talk about the steps that can be taken to make sure bones are strong, and to give a voice to the millions of people with the condition.
The campaign is being fronted by Liz Earle who is personally concerned about the impact of social media on the eating habits of her teenage children, backed-up by research that we have conducted showing that 20% of 18-24 year olds have reduced or completely cut out dairy from their diets, which could potentially be storing up problems for them in later life.
The campaign has three themes – nutrition, exercise, and "your message".
First up is Nutrition (April and May); then Exercise (June, July and August including the 206 challenge – a sponsored walk hosted by Professor Alice Roberts on 11th June at Tyntesfield, a National Trust property near Bristol); and the initiative will end with "A Message to My Younger Self" on World Osteoporosis Day 20th October where celebrities, our supporters, ambassadors and our royal President will all be sharing messages to their younger selves and passing on tips and advice to the next generation.

NICE has published a Guideline for Spondyloarthritis
Debbie Cook, Chief Executive at NASS, has been a member of the Guideline Development Group working with NICE for over two years, particularly giving the patients' perspective. The NICE Guideline for Spondyloarthritis was issued at the end of February 2017.
NASS welcome this Guideline. We will be working hard to promote it and to ensure the recommendations contained within it are taken on board. You can read it in full on the NICE website.
Dr John Hunter, Consultant Rheumatologist at NHS Greater Glasgow and Clyde
NASS launched our first ever Patients' Choice awards in 2016 to mark our 40th anniversary.
Our Members voted for the health professionals who made a difference to their AS. Most of the awards were presented at our Parliamentary reception in Westminster in November 2016.
But one of the most important awards remained, and on Tuesday 1 March Debbie Cook attended the Scottish Parliament Cross Party Group for Arthritis and Musculoskeletal Conditions to present the NASS Patients' Choice You Changed My Life award. The award went to:
Dr John Hunter, Consultant Rheumatologist at NHS Greater Glasgow and Clyde.
Prescription Charges Coalition Survey
The Prescription Charges Coalition has launched a new survey looking at the ways in which prescription charges affect the lives of people in England with long-term conditions.
At the moment, people in England with long term conditions who work have to pay for their medicines, because the list of illnesses that qualify for free prescriptions is limited and out of date. We know that these costs can be a barrier to people taking their medication as prescribed, which can have serious consequences for their health. The Prescription Charges Coalition are campaigning for all people with long-term conditions to receive free prescriptions.
Please encourage your members to take part in the survey.

HMSA simplify the new EDS nosology for patients and clinicians
It's been a very busy month for the HMSA with the release of new EDS nosology.
We've prepared some material for people unsettled by these developments in classification: a letter which can be printed and given to medical professionals explaining what the changes mean, and an update for clinicians that contains a simplification of the changes for people working in the MSK field. Both can be found on our website sidebar, appended to an interview with our HSD Ambassador, Hannah Ensor, here: hypermobility.org/hsdandme.
Our major fundraising campaign this summer is in the hands of Keith Diaper, who is completing 52 middle distance triathlons for us between April and September. We've successfully launched livechats on our social media during March and look forward to introducing more in the coming months as we work with related organisations to best represent our patient membership.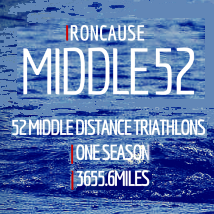 Ironcause - 52 Middle Distance Triathlons
My name is Keith Diaper and I am 40 year old husband and father from Hedge End in Southampton. I'm an electrician and a keen triathlete.
Starting on Saturday 1st April 2017 I will be doing one middle distance triathlon every Saturday and Sunday for six months – so I will be covering 3655.6 miles in total, over 52 events. That's about the same distance as travelling from Southampton to New York.
A Middle Distance Triathlon is a 1.2 mile swim, 56 mile cycle and then a 13.1 mile run.
The reason for taking on such a challenge is to help raise awareness and funds for the charity Hypermobility Syndromes Association (HMSA). My wife, Pippa, has Ehlers Danlos Syndrome, one of the long-term conditions covered by the charity. This condition means there is a defect in her collagen which causes her joints to dislocate on a regular basis. She is in daily pain and suffers with fatigue. There is currently no cure for EDS and there is a possibility that she will one day be in a wheelchair.
Pippa was misdiagnosed for many years. The health professionals carried out many tests but thought Pippa had Fibromyalgia, due to a few similar symptoms. After many more visits to specialists over an almost 3 year period, she was finally diagnosed with EDS. Following this we came across the HMSA's website, everything my wife was going through was listed along with lots of resources to help her cope.
By teaming up with the HMSA my mission is to bring wider awareness of their work and the conditions suffered by so many. I know we currently can't cure this condition but we can educate people. If my challenge helps people who are in the situation my wife found herself in, then it would be worth it. Any funds we raise along the way will help the HMSA with their work, which covers research, support and education.
For more information contact keith@ironcause.co.uk.
Website: www.ironcause.co.uk
Phone: 07791 893638
Address: 5 Stirling Crescent, Hedge End, Southampton, Hampshire, SO30 2SA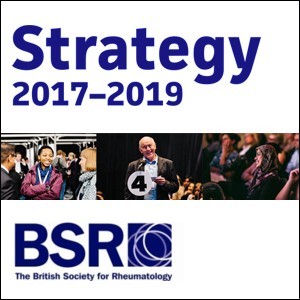 DMARDs guideline for prescriptions and monitoring
The latest guidance is out for the prescription and monitoring of non-biologic disease-modifying anti-rheumatic drugs (DMARDs). It's aimed at primary and secondary care practitioners managing patients with rheumatic disease in the UK.

Significant updates include:
(1) Harmonisation of monitoring schedules, recommending that all DMARDs that require laboratory monitoring follow the same frequency of testing
(2) More nuanced discussion of the use of methotrexate in lung disease is provided, drawing from the two large meta-analyses recently published.
(3) Significant change is made regarding the evaluation of retinal toxicity for hydroxychloroquine users:
Lead author Dr James Galloway, Senior Clinical Lecturer at King's College London says:
"These updates have two major focuses: firstly, streamlining monitoring schedules wherever possible, given the myriad of different regimens across drugs, and most of the schedule variations were somewhat arbitrary in their origins; second, to review and incorporate the evidence base available, acknowledging several key publications that have emerged since the first guidance. The update provides an accessible and useful tool for primary and secondary care prescribers of anti-rheumatic therapies."
View the full guideline online.
New strategy
On behalf of the Board of Trustees, we are delighted to share our new vision for how the society will operate. As a membership organisation, our primary duty is to put our members first in everything that we do.
With a focus on communication, transparency and collaboration, this strategy will enhance our ability to provide a wide and valuable range of resources to you over the next three years and beyond.
View the strategy online.
5 New scientific outputs from the Rheumatoid Arthritis register
The Biologics Registers have started 2017 with a surge of scientific outputs that'll be of interest to Multi-Disciplinary Teams and their patients. After only three months there are already five outputs – four papers and one letter. They came out in a variety of journals and cover a broad range of the evidence needed for decision making, the risk of lymphoma, the relationship between exposure to anti-TNFs and the incidence and severity of MI, drug specific risk and characteristics of lupus and vasculitis-like events and the use and effectiveness of tocilizumab. The Letter was on pregnancy outcomes in women.
View the full references to of these publications online.
Rheumatology 2017 Conference

There are just a few weeks remaining until the UK's leading rheumatology event returns to Birmingham, 25-27 April.
Registrations close 12 April 23.45 GMT - don't miss out!

New Self-Management Event in Coventry
Arthritis Action will be holding a two-day Self-Management Event in Coventry on:
Wednesday 26th April 2017 at 2 pm - 4.30 pm,
Thursday 27th April 2017 at 10.00 am - 1.00 pm.
We aim to help our attendees take control of the symptoms of their arthritis, covering topics such as:
• The impact of physical therapies
• How you can best manage your pain
• The benefits of exercise and a healthy diet
• Ways to work in partnership with healthcare professionals
This event will be free of charge and refreshments will be provided, and is open to all.
For more information, please contact us at info@arthritisaction.org.uk or 020 3781 7120 and we will be able to provide you with further details.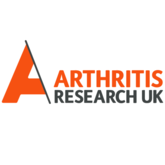 Providing physical activity for people with musculoskeletal conditions
This month Arthritis Research UK launched the new report 'Providing physical activity interventions for people with musculoskeletal conditions' at the Local Government Association/Associated Directors of Public Health conference on the 9th of March, where we also ran a policy session outlining the work in the report and the wider relationship between physical activity and musculoskeletal health.
Joining us at the event were speakers from Public Heath England, the Royal Borough of Greenwich and an expert patient on exercising with arthritis and we were very pleased that delegates from a wide range of professional backgrounds attended the session. We also promoted the report this week at the PULSE live conference where we spoke to GPs about physical activity programmes in their local area.
For more information about the report and to download a copy, please visit the following page:
http://www.arthritisresearchuk.org/mskinterventions
Everyday exercises for everyday lives
To help people with joint pain keep moving, Arthritis Research UK has launched the 'Everyday exercises for everyday lives' programme, in partnership with Voltarol Emulgel P*. This includes short, easy-to-follow exercise videos that have been specially designed by the experts at Arthritis Research UK for people with joint pain, so they can be easily incorporated into everyday life. The exercises aim to deliver real results for back, shoulder, knee, hip and hand pain.
For more information please visit:
https://www.arthritisresearchuk.org/everydayexercises.aspx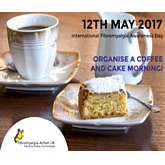 Fibromyalgia Awareness Day
is Friday 12th May
Organise a coffee and cake morning on Friday 12th May for Fibromyalgia Awareness Day!
The 12th May is recognised as the international fibromyalgia awareness day. Charities and groups around the world will be organising events to increase awareness of the condition. Why not celebrate with us and raise awareness by organising a coffee and cake event? This could be with your family and friends in your home, in your workplace, in a local cafe or even a picnic in the park.
We would encourage local fibromyalgia support groups and our supporters to organise coffee and cake mornings up and down the country. If it is your local support group meeting, then why not ask partners and friends to come along, extending the reach of the support group on International awareness day.
Requesting resources for your event
If you wish to order resources such as leaflets, booklets and posters about fibromyalgia, please ensure you place your order (free of charge) prior to Friday 28th April 2017, so that we can get them out to you in time. Orders must be completed via the resources form at www.fmauk.org/resources. Orders received after Friday 28th April 2017 cannot be guaranteed to reach you in time for your event.
If you plan to fundraise for Fibromyalgia Action UK, we can also send to you other resources to help with your fundraising efforts! For fundraising support, please contact fundraising@fmauk.org or visit www.fmauk.org/fundraising.
After the event
We hope that your event is successful, and if there is something to share afterwards, such as photographs and a summary of the day, then please get in touch with us. We can then share with others how your event went on our website, Facebook and Twitter. Please send any information to: head.office@fmauk.org.

SEM services can deliver much needed MSK cost savings to the NHS
The Faculty of Sport and Exercise Medicine (FSEM) UK has responded to the Scottish Parliament Health and Sport Committee Preventative Agenda Inquiry, emphasising the risk reduction for many common conditions and the cost savings which can be made by greater use of Sport and Exercise Medicine (SEM) services in the NHS.
The FSEM's response outlines why Sport and Exercise Medicine is uniquely placed to provide skilled services across both Exercise Medicine and Musculoskeletal Medicine which can vastly improve healthcare outcomes for many common conditions like arthritis, heart disease, cancer and mental health, through working with existing healthcare teams in the NHS. Click to see data.
Over a 10 year period, the NHS Tayside MSK Clinic, a Sport and Exercise Medicine led Musculoskeletal Medicine service running in Scotland, seeing approximately 800 patients per year, has created a £500k - £650k saving through re-directing traditional Orthopaedic referrals.

Updated LUPUS UK Publications
In the past month LUPUS UK has published updated versions of three of our information leaflets/booklets. These publications were updated to ensure that they meet the requirements of the Information Standard and reflected the most up-to-date evidence.
Physical copies are available to order free of charge from LUPUS UK National Office, or you can read/download them on our website by following the hyperlinks:
Contribution to the Scottish Medicines Consortium's (SMC) consultation of the use of Benlysta (belimumab) in SLE
Benlysta (belimumab) is due to be discussed by the SMC and a decision made for its use by certain SLE patients in Scotland. LUPUS UK has recently produced a report which it has submitted as evidence to the SMC as a Patient Group Partner. The SMC committee will meet on 4th April 2017 to discuss Benlysta and the decision will be made publicly available approximately five weeks later.

NRAS are looking for a Policy and Public Affairs Manager
Selected duties:
• Maintaining a sustainable level of campaigning activity to raise political awareness of the needs of those with rheumatoid arthritis and juvenile idiopathic arthritis working from the excellent reputation built and base of campaigning activities delivered to date
• Organising one on one meetings with parliamentarians, ministers, civil servants, key opinion leaders, and key NHS figures to ensure that RA and JIA are prioritised amongst long term conditions
• Monitoring the political environment and disseminating relevant information to the CEO, other colleagues and volunteers in the campaign networks as appropriate
Location: 4 The Switchback, Gardner Road, Maidenhead, Berks SL6 7RJ
For a full list of responsibilities, required qualifications and skills, and salary details click here.
NRAS - RA Awareness Week 2017
RA Awareness Week is coming soon…19-25 June 2017.
Awareness packs will be sent out in early April and you can request your copy by emailing enquiries@nras.org.uk today.


Over 30 charity CEOs write to DWP about changes to Personal Independence Payment (PIP)
On 15th March, the Chief Executives of over 30 charities and organisations (including NRAS) wrote an open letter to Minister for Disabled People, Health and Work, Penny Mordaunt, urging her not to proceed with damaging changes to Personal Independence Payments. You can read the letter here.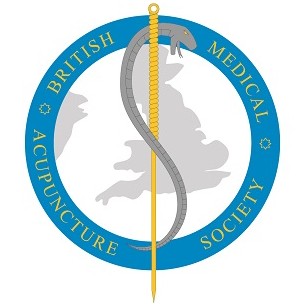 BMAS Courses upcoming in 2017
FOUNDATION COURSES IN WESTERN MEDICAL ACUPUNCTURE
Venues: London, Glasgow, Dublin, Manchester
Four-day course for regulated health professionals
Experienced, medically trained lecturers
Comprehensive course notes
100 Free needles
Visit this page on our website for dates and venues.
British Medical Acupuncture Society Spring Conference
Venue: Hilton Hotel, Paddington, London
Saturday 20 May 2017
Price: £155 BMAS members; £185 non members
Kajsa Landgren - acupuncture for colic in babies
Charles Buck is back - 'The essence of needling' will look at the place of intention and related ideas in acupuncture practice.
Ewan Wallace - Tales from acupuncture in paediatric secondary care.
Manuel Maliqueo (unconfirmed) - Electroacupuncture effect on HbA1c in women with PCOS
Mike Cummings - Acupuncture in low back pain and NICE Guideline 59
Further details & to book: www.medical-acupuncture.co.uk
Tel: 01606 786782 Email: admin@thebmas.com
BMAS House, 2/3 Winnington Court, Northwich, Cheshire CW8 1AQ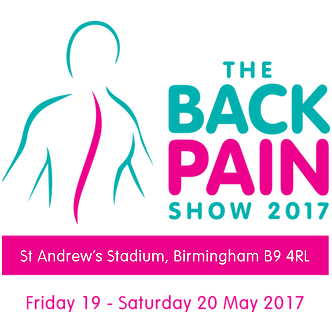 Calling all back pain sufferers
The Back Pain Show – 19 & 20 May 2017
After a decade, The Back Pain Show has moved from Olympia London to St Andrews Birmingham, to give access to sufferers from the Midlands and the North of England. This iconic, two-day show is a hub for sufferers to meet doctors and therapists who provide treatment and manufacturers who supply both preventative and therapeutic equipment.
There are many causes of back pain including crush fractures of the spine which are usually caused by osteoporosis. These fractures are amazingly painful and take many months to ease. For a small donation to the charity BackCare - www.backcare.org.uk – at-risk visitors to show can have a two minute DEXA scan to determine their bone density. With lifestyle changes they can significantly decrease the risk of this disabling condition. The scanner uses the same amount of radiation found in a banana!
Lectures for both the public and professionals will be given by leading researchers in the field of back pain. Don't miss this opportunity to book the professional lectures and fulfil CPD requirements. Both public and professionals can register for the event and book any of the talks and lectures, free of charge, at www.thebackpainshow.co.uk.
For manufacturers, this is the once-a-year opportunity to show products to both the general public and professionals. With easy access (compared to the nightmare of London venues) and free parking, you should book your stand now before they are all snapped up as the number of stands is limited.
The show will host the AGM of the BackCare charity on Saturday afternoon. All members are welcome to come and meet the trustees and members of the research, publications and executive committees. Membership will be available at the charity's stand at the entrance of the show. Come and support our unique charity supporting those with back and neck pain and preventing thousands of people from developing these disabling conditions.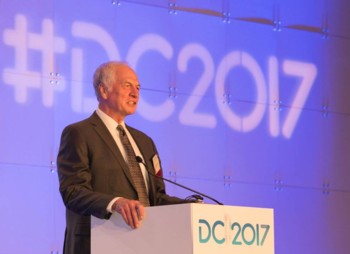 World Federation of Chiropractic Assembly
ARMA trustee, Matthew Bennett, attended the World Federation of Chiropractic (WFC) Assembly in Washington, a meeting of the leaders of the worlds' chiropractic associations. A common theme was the growth of the profession. In the Republic of Congo, with just two chiropractors for example, there is an urgent need for development and the WFC does a great job supporting emerging professions in countries like this.
The Assembly was told about the WFC's work at the WHO. The WFC is a recognised Non-Governmental organisation (NGO) at the WHO - the only one with a focus on spinal health. The number of NGOs is being cut by a third and, to its credit, the WFC has survived this pruning.
The WFC attends the World Health Assembly in Geneva every year to influence policy and ARMA Chair, Professor Anthony Woolf, attended with the WFC in 2013. The WFC, for example, is working on updating the WHO Guidelines on Training and Safety in Chiropractic. Over the next two years the WFC will also be working on benchmarking, i.e. defining usual best practice in chiropractic. These documents will assist countries with emerging professions to gain credibility with their governments.
Various other projects include work on disability and rehabilitation, social determinants of health, and health workforce planning e.g. lobbying at the WHO. MSK care and especially spine care are mentioned in the Global Strategy on Human Resources for Health: Workforce 2030. All this work will help us lobby our UK government.
The WFC also held its biannual conference after the Assembly. Twelve hundred delegates from around the world heard speakers summarise their research, comment on MSK guidelines and best practice and talk about the integration of professional groups who deal with MSK problems based around competences.
Another strong theme was the opioid epidemic sweeping America and the rest of the world. We heard that opioid deaths surged in the US in 2015 surpassing 30,000 in that year alone and a 72% increase in hospitalisations related to opioid abuse from 2002 to 2012. A recent US government study puts the economic burden to the US economy at $78 billion. Perhaps surprisingly it is not the illegal use of opioids that is the biggest problem: 6 in 10 American adults take prescription opioid drugs.
Most opioid prescriptions in the US are for pain with back pain being the most common (27%), followed by severe headache or migraine (15%) and neck pain (15%). There is a strong drive from the US government, health agencies and insurers to pursue non-pharmacological approaches to MSK pain particularly as opioids have not been shown to be effective for this type of pain.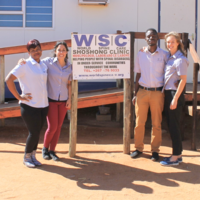 World Spine Care
At a recent meeting of the World Federation of Chiropractic in Washington, founder of World Spine Care, Scott Haldeman MD, DC, reported on the latest developments.
The WSC is a collaboration of people working in MSK care, a charity dedicated to improving the lives of those suffering from spine related conditions in communities underserved by health care. Desmond Tutu and Elon Musk have put their names to WSC.
Work goes on in India, Ghana, Botswana and the Dominican Republic. Besides facilitating and funding clinicians' work in these countries, the WSC also funds college education for future chiropractors from these countries.
The Global Spine Care Initiative has created a model for implementing care in countries without adequate provision. This includes evidence of the burden of MSK conditions, evidence-based guidelines, care pathways, resources and research. It recommends non-surgical, primary spine care. Scott Haldeman implored us all to donate and volunteer to support the WSC initiative.
See Nadine Harrison's pictures of the World Spine Care Shoshong clinic in Botswana.


ARMA Board Meeting 06 Apr 2017
NOS launch "A Message to My Younger Self" campaign 12 April 2017
Rheumatology 2017, ICC Birmingham 25-27 April 2017
Arthritis Action Self-Management Event, Coventry 26-27 April 2017
LUPUS UK AGM and Information Day, Winchester 06 May 2017
Arthritis Care Week 2017 08-14 May 2017
World Lupus Day 10 May 2017
MSK imaging series: Rheumatological imaging 10 May 2017
Fibromyalgia Awareness Day 12 May 2017
First Contact – Practical management of MSK conditions, Coventry 12 May 2017
BIMM Spring Symposium 13 May 2017
Royal College of Nursing Congress, Liverpool Arena 13-17 May 2017
Policy, Comms and Gold Stakeholders 16 May 2017
Back Pain Show 2017, Birmingham 19-20 May 2017
BMAS Spring Conference 2017 London 20 May 2017
King's Fund Sustainability and transformation plans 24 May 2017
Wear Purple for JIA day 09 June 2017
NOS sponsored walk with Prof Alice Roberts, Bristol 11 June 2017
NRAS RA Awareness week 19-25 June 2017
NRAS JIA Family Day 01 July 2017
Bone, Muscle & Joint Diseases - CongressMed, Gold Coast, Australia 31 Aug – 03 Sept 2017
FSEM Diploma Ceremony 28 Sept 2017
FSEM and BASEM conference with Bath University 12-13 October 2017

To see previous issues of the newsletter, click here.
Follow us @WeAreArma
Please starting thinking about sending your items for inclusion in our next
ARMA newsletter