Dear All,
Two weeks into my role and I am delighted to be CEO of ARMA. I am a passionate believer in the power of alliances. Time and again I have seen the impact we can have when a sector speaks with one voice. In my last role I was vice chair of the Care and Support Alliance (CSA): 80 organisations representing older people, disabled people and carers. By working together the CSA had a big impact on the Care Act, the key piece of legislation covering social care. Member organisations were able to get their priorities heard when they joined with others to amplify the message.

ARMA has some fantastic work in progress. Our partnership with NHS England will be delivering some great projects in the next few weeks. In March we have regional MSK events in London, Birmingham and Leeds, with more to come. You should all have information about how your members can sign up to these – please encourage them to take part. Bringing together all the key local players in MSK, the events are designed to encourage people to take action together to help transform MSK care outcomes and quality of care.

The webinars have a growing attendance and are an excellent way to disseminate good practice and knowledge. The next one is a Getting it Right First Time Masterclass on 10th March. If you've not already signed up, all the details are on the webinar page of the ARMA website. Please let us know if there are other topics you think we should cover.

An alliance is the sum of its members. With that in mind I aim to meet all our members in my first six weeks to find out more about your priorities and how you think ARMA can best achieve maximum impact. If I've not met you yet, I look forward to it, and thank you to everyone who has made me feel so welcome in my first few days. I am really excited to see what we can achieve together.
by Kate Gilbert, PhD, Project Lead for PMRGCAuk's Rheuma Research Roadshows
I'm writing this on a train on a February evening, feeling worn out but excited, a state of mind familiar to any development worker who has just launched a major project. In this case, the PMRGCAuk team have just held the first of our Research Roadshows, funded by a grant from the Wellcome Trust, focusing on Giant Cell Arteritis and Polymyalgia Rheumatica. The roadshows are going to take place at research hubs around the country. To be honest, there aren't many of them. Sites of special scientific interest – that is, interest by scientists – into these under-researched conditions are thin on the ground. But our first day in Southend has demonstrated just how dedicated they are and, yes, excited about "our" conditions.
We had promoted the roadshow around our networks and thought we would be doing well if 25 people showed up. In the event, there were more like 80. All the seats were used up and the punters just kept coming in. Proof if any were needed that patients are passionate about finding out more about their conditions and what research is taking place.
As patients, we need to know what researchers are doing, we want to feel that the breakthrough is just around the corner, that new treatments, particularly alternatives to steroids, are on the way. This afternoon I fell to thinking too about the ways in which clinicians need us. Naturally, we are needed to be the subjects of research, but it goes much further than that. In the development of new guidelines using GRADE methodology, patients articulate what outcomes are priorities for them, thus shaping clinical perceptions about the directions research should take. Recent years have seen an upsurge in clinical interest in qualitative studies of the patient experience, and this is in no small measure due to the involvement and access we have been able to secure. From being almost unknown in research circles five years ago, we are now the 'go-to' organisation for endorsement of new project bids for PMR and GCA. Could long-term conditions reach the point where patients are actually driving the research agenda?
Key to this development is the support and mentorship that we receive from other organisations in the ARMA 'family'. You may not be aware of it, but we are watching you, learning from you. We're growing up and learning fast!
PMRGCAuk began back at the start of this decade aiming to provide support and information. This continues, but our role has grown and matured so that we are now a bridge between the lay world and the clinical researching world, between the perception of the individual that their condition is bounded and defined by their own experience, and the perceptions of the researching doctors who have to think in terms of populations. We have the responsibility to build trust between doctors and patients and to be advocates for our shared interests. We have moved on from representing patients to researchers to facilitating exchange and engagement between these two groups.
Details of upcoming roadshows can be found here.

ARMA responds to Improving Lives: The Work, Health and Disability Green Paper
In February ARMA responded to the Department of Work and Pension's and Department of Health's consultation, the Improving Lives Green Paper, working collaboratively with ARMA members.

Whole System MSK Regional Events with NHS England
Whole System MSK regional events to help transform MSK care outcomes and Quality of Care.
Working in partnership with ARMA, the NHS England Long Term Conditions (LTCs) Unit are sponsoring a series of regional launch pad events that supports a joined up approach to transforming musculoskeletal (MSK) care.
The practical events will bring together regional and national leaders and organisations including RightCare and GIRFT, patient groups and local MSK stakeholders to focus on what the regions are most challenged by and potential solutions by sharing examples of best practice and evidence including national tools and resources and agree local priorities and actions that would maximise opportunities and maintain momentum.
The events are aimed at STP and CCG leads, regional programme leads, regional and local professional leads, MSK clinicians, MSK healthcare providers and local patient groups.
To register for your chosen regional event you would like to attend please click on the links below:
Birmingham; Tuesday 21st March, Birmingham
Leeds; Friday 24th March, Leeds
London; Tuesday 28th March, London

Musculoskeletal toolkit to help employers
support people with musculoskeletal conditions
ARMA is working with Public Health England and Business In The Community to develop a new toolkit for employers in the workplace, which launches in Spring/Summer 2017. Musculoskeletal conditions are an important consideration for businesses as they are a leading cause of pain and disability in the UK, affecting many employees.
The toolkit draws together information for employers to support staff in the prevention, early identification, management and adaptation for people affected by musculoskeletal conditions. The musculoskeletal toolkit is a simple step-by-step guide dealing with back, neck, muscle and joint pain at work. It will help employers access the best free resources that are available for their organisation and employees.
At the Health and Wellbeing at Work conference in the NEC on 7-8 March 2017, presentations and flyers will raise awareness and anticipation of the MSK toolkit pre-launch to employers and hundreds of delegates.

Members' News and
Resources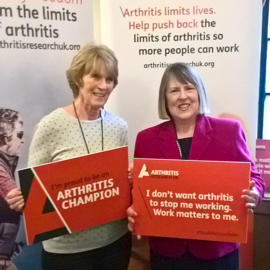 Parliamentary drop-in event:
Working with Arthritis
On the 21st February, Arthritis Research UK hosted a drop-in event in Parliament as part of our Work Matters to Me Campaign. The event was a great success with 53 MPs and one Peer in attendance, including the Minister for Disabled People, Penny Mordaunt, the Shadow Health Minister, Barbara Keeley, the SNP Health Spokesperson, Martyn Day, and the Deputy Speaker of the House of Commons, Lindsay Hoyle.
Our campaign calls for the Government to better support people living with long-term conditions such as arthritis, so that they can find and remain in suitable work. We are asking MPs to write to the Government in support of the campaign and have also submitted a response to the Government's consultation on the Work, Health and Disability Green Paper.

Arthritis Research UK on BBC Radio 4
In the last week of February, Arthritis Research UK was featured on the BBC Radio 4 show You and Yours speaking about arthritis and how it affects peoples' working lives, young people and what treatments are available.
The broadcasts went out live on Radio 4 between 12:15 and 1pm on Wednesday, Thursday and Friday (22nd-24th) and will be available to listen to afterwards on the BBC website at: http://www.bbc.co.uk/programmes/b006qps9.
Reminder - Launch of Arthritis Research UK's new report
We are pleased to be launching our new report 'Providing physical activity interventions for people with musculoskeletal conditions' at the Local Government Association/Associated Directors of Public Health conference on the 9th of March at the Victoria Park Plaza hotel in London.
The report has been produced in partnership with the Department of Health, Public Health England and NHS England and is intended for organisations responsible for commissioning and providing local services, as well as musculoskeletal and physical activity organisations who may find it of interest. It summarises the evidence of the benefits of physical activity for people living with musculoskeletal conditions and presents a framework for local physical activity provision to meet the needs of people with musculoskeletal conditions.
We have secured a speaking session at the conference to talk about the work detailed in the report from 12:25 to 1:15 pm. This will be chaired by Dr Benjamin Ellis, Senior Clinical Policy Advisor at Arthritis Research UK and the other speakers are Nuzhat Ali, Lead Older Adults, Health and Wellbeing at PHE, Jane Connor, Head of Public Health Development at the Royal Borough of Greenwich and Christine Thomas, expert patient volunteer at Arthritis Research UK. We encourage anyone attending the conference to join our session.

Shared decision making and green paper response
Shared decision making pilot
Arthritis Care has expanded its unique service into South Tees. The local CCG has commissioned a pilot, recently launched, which uses a shared decision making tool to help people with arthritis considering knee and hip replacements to explore their options and learn about self-management techniques.

Green paper response
In our response to the Work, Health and Disability Green Paper, Arthritis Care welcomed the focus on musculoskeletal conditions but urged the government not to force people to engage with employment support if they are not well enough.
Our response is available here.

You & Yours
Arthritis Care has recently contributed to BBC Radio 4's You & Yours programme, along with a number of other arthritis charities, for their three day mini-series on arthritis.
The series aired between 22-24 February 2017 and focused on work and arthritis, young people and arthritis, and treating arthritis. You can listen to the first part here.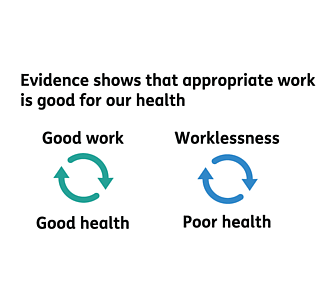 Sport and Exercise Medicine and its Relevance to Work, Health and Disability
The Faculty of Sport and Exercise Medicine (FSEM) UK submitted a response to the Work, Health and Disability Consultation focused on the specialty's ability to provide service delivery in MSK Medicine. Key points from the response included:
• Sport and Exercise Medicine has the skills and knowledge to lead clinical vocational multi-disciplinary teams which can improve health and employment outcomes in the community.
• Early assessment for musculoskeletal (MSK) conditions is key, via a community-based Sport and Exercise Medicine (SEM) team who can provide functional analysis of limitations and abilities and decide on the optimal care pathway, in order to meet health and employment needs.
• NHS Commissioners need to see exemplar service-delivery models drawn from existing instances of best practice, this exists within Sport and Exercise Medicine MSK models of care.
• Graduated return-to-work (GroW) programmes are effective. Learning can be taken from sport and team medical care where a prescriptive period of appropriate goal-based rehab and a graduated return to performance/work is already being used.
Professional recognition in Sport and Exercise Medicine now available to all doctors
The Faculty of Sport and Exercise Medicine (FSEM) UK is opening its doors by enabling all medical doctors with skills in Sport and Exercise Medicine (SEM) to sit a new Membership Exam and apply for membership of the FSEM; the recognised, professional organisation which sets standards in Musculoskeletal Medicine, Exercise Medicine and Team Care.


• Skills in SEM can provide much needed knowledge to manage many common MSK conditions
• Exercise Medicine and Musculoskeletal Medicine an important part of prevention and public health

The skills base included in SEM are being increasingly recognised by the NHS and can provide much needed knowledge to help prevent and manage many of the common conditions and diseases seen today. The new Membership Exam in SEM will provide a national standard for those working in Sport and Exercise Medicine. This will allow those who appoint team doctors, or commission MSK care, to identify those doctors with an appropriate level of training.

New self-management event
in Bury St Edmunds
Arthritis Action will be holding a new two day Self-Management Event on 15th and 16th March 2017 in Bury St Edmunds.
We aim to help our attendees take control of the symptoms of their arthritis, covering topics such as:
• The impact of physical therapies
• How you can best manage your pain
• The benefits of exercise and a healthy diet
• Ways to work in partnership with healthcare professionals
This event will be free of charge and refreshments will be provided, and is open to all. For more information, please contact us at info@arthritisaction.org.uk or 020 3781 7120 and we will be able to provide you with further details.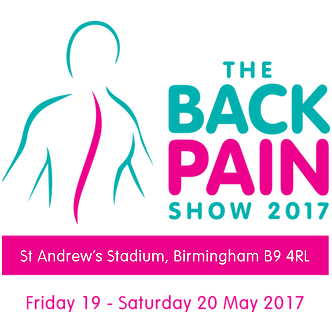 Free Scan at Back Pain Show
Visitors to a major exhibition in Birmingham this May dedicated to making life easier for back pain sufferers are being offered a free scan which will tell them if they are at risk of osteoporosis.
Osteoporosis is a common systemic disease in which bone becomes fragile due to the reduction of bone tissue and is more prone to fracture particularly in the hip, spine and wrist area.
One in two women and one in five men in the UK will suffer a fracture after the age of 50 and there are 3 million people in the UK alone suffering from osteoporosis.
The offer of the free scan – which would normally cost around £100 – is being made in exchange for a donation to the national charity Backcare at the Back Pain Show 2017 at St Andrews Stadium, Birmingham, on 19 & 20 May, to raise osteoporosis awareness and give people the opportunity to know whether they are at risk.
The simple and painless procedure takes approximately two minutes and uses a tiny dose of radiation to establish whether osteoporosis is present.
The free-to-enter Back Pain Show 2017 is the first event of its kind to focus solely on the issue of back pain, and aims to inspire those who live with it – estimated to be as high as 75 per cent of the UK population – to find new ways of dealing with it.
The event will feature a range of free talks and presentations by leading speakers, as well as exhibitors from providers of therapies and exercise regimes through to furniture designed to help aid posture in workplaces and the home. The Show will also feature manual handling as an issue responsible for causing untold pain and lost working days in offices and factories.
To register for free entry, go to www.thebackpainshow.co.uk.

Love your heart with NRAS
On Valentine's Day, NRAS was delighted to announce its upcoming initiative called 'Love Your Heart' - an interactive online programme that will enable people with RA to assess their cardiovascular risk and set personal goals to improve their cardiovascular health.
NRAS has collaborated with Dr Holly John, Consultant Rheumatologist at Dudley General hospital to create this programme. It is currently in testing phase and will be launched in April 2017.
Read more about the project here.
The Love Your Heart' logo is an animation. You can set the image moving by clicking it.
If that doesn't work with your device, please visit here to view it on EULAR's YouTube channel.

First Contact - Practical management of MSK conditions in the community setting
Holiday Inn, Coventry - 12th May 2017

This is a unique opportunity to attend a truly interdisciplinary learning event for physiotherapists, doctors and other allied health professionals working to deliver high quality MSK care in the community.
A joint venture between the ESP Professional Network and the British Institute of Musculoskeletal Medicine, this promises to be a fascinating, interactive chance to develop your skills to manage patients in the community with an emphasis on challenging communication, the role and interpretation of imaging and making the most of community resources to manage pain.
There will be interactive case discussions and workshops to hone your skills as well as a range of lecturers drawn from the worlds of pain, primary care and physiotherapy.
Contact Jackie Pope on esp-physio@outlook.com for further information, or see details here.

BCA Spring Conference and CEO leaving
Spring Conference
We have our Spring Conference coming up on 11 March 2017 at the Radisson Blu Heathrow.
The theme is: "Lifting the lid on the mysterious workings of the brain...."
For info and booking visit here.
Those speaking include:
• Matthew Antonucci, Chiropractic Neurologist, ReceptorBased® Rehabilitation Specialist, Educator and Researcher;
• Stephanie Fairhurst, Psychological Skills Mentor at Chimp Management Ltd;
• Joanne Harrison, Solicitor – Healthcare, Professional Discipline & Regulation, Weightmans;
• Inger Roug, Chiropractic Radiologist at AECC;
• Joe-James Tilley, founder of Core Wellness Centres, dedicated to changing the way people eat, think, move and function;
• Manuela Fontebasso, Headache Specialist, Headache Educational Facilitator and author;
• Andrew Rowe, Chiropractor in Abingdon, Oxfordshire.

Chief Executive Leaving
Our CEO, Satjit Singh, is leaving the BCA at the end of April 2017. We will be recruiting his successor soon.

BSR publishes updated DMARDs guideline
British Society for Rheumatology publishes updated guideline non-biologic disease modifying anti-rheumatic drugs (DMARDs).
This latest guidance sets out evidence based recommendations for clinicians prescribing synthetic, non-biologic, anti-rheumatic drugs to tackle multisystem rheumatic conditions. Previous guidelines on DMARDs were published in 2008 but significant shifts in the evidence base mean updated guidance is needed. Monitoring of DMARDs is essential and the guideline includes focuses on baseline screening; implications of co-morbid illness; monitoring for toxicity; management during intercurrent illness or surgery, and shared care guidance.
The guidelines are accredited by the National Institute for Health and Care Excellence (NICE) which recognises robust, evidence-based and critically evaluated high-quality processes applied to developing a clinical guideline.
Significant changes from the 2008 document include:
• Harmonisation of monitoring schedules, recommending that all DMARDs that require laboratory monitoring follow the same frequency of testing (fortnightly until on a stable dose for 6 weeks, then monthly until 6 months, then quarterly thereafter). The only exceptions are Tacrolimus, Ciclosporin and Methotrexate/Leflunomide combinations – where extended monthly monitoring beyond six months is advocated.

• More nuanced discussion of the use of methotrexate in lung disease is provided, drawing from the two large meta-analyses recently published. Background lung disease should not be considered an absolute contraindication to methotrexate use, although in patients with poor respiratory reserve (in whom an acute pneumonitis would be more hazardous), caution is advised.

• Significant change is made regarding the evaluation of retinal toxicity for hydroxychloroquine users: Patients should have baseline screening (ideally including Optical Coherence Tomography (OCT)) within the first year of commencing therapy, and then enrol into annual OCT assessments after 5 years of use. The change reflects the current evidence base which demonstrates that simple in-clinic tests (e.g. the Amsler Grid) only identify retinopathy once irreversible damage has already occurred. OCT enables near histological level imaging of the retinal, and enables detection of early HCQ related changes before significant damage has occurred, enabling prevention of visual loss. OCT is now widely available (it is the screening tool used to detect macular degeneration), however the guideline acknowledges the significant burden that this recommendation will have upon NHS resources and is actively working with the Royal College of Ophthalmology to provide more detailed guidance on this specific topic in the future.
The updated guideline was published 27 Feb in the Rheumatology Journal and is available to view, along with a full suite of guidelines, at www.rheumatology.org.uk/guidelines.
BSR Mentoring Scheme and Job Opportunities
BSR Rheumatology Researcher Mentoring Scheme
Our scheme provides support to individuals looking to move into an academic career or who would like to gain first hand research experience. Applicants will be paired with more experienced researchers who will support them in setting out and attaining their next research goal.
If you are interested in getting involved, as a mentee or mentor, visit the BSR website for more information and to download an application form.
The British Society for Rheumatology has a number of high profile and exciting positions available for members to apply.
Current vacancies:
• BSR and BHPR President elect
• Regional and Devolved Nation Chairs
• BSR Standing Committee
• BRiTs Advisory group
• BHPR Council
Vacancies close: 28 March 2017
For more information speak to your regional chair or visit the BSR website.


Rheumatology 2017
25-27 Apr 2017 | ICC Birmingham
Our conference programme is live!
The Rheumatology 2017 programme is now live and we've given you a handy planner tool so you can make the most out of your conference visit. Start using our tool and begin creating your itinerary. Find out when to catch our keynote speakers, find your dedicated content stream and pick your favourite sessions.
Don't forget to register! If you haven't yet secured your place at conference there's still time to register. As a member you're entitled to significantly discounted prices. Register here.
Registrations close 12 April 2017 23.45 GMT



EULAR PARE Best Practice Webinars
EULAR has decided to organise a webinar every 3-4 months which will be run by one of the member organisations of EULAR PARE and which will highlight and introduce some of their activities.
You and your colleagues are kindly invited to join us for our second webinar. Everyone is welcome so please spread this information in your organisation!
This second session will be led by the National Rheumatoid Arthritis Society which is a member of ARMA, EULAR's British member organisation. Ailsa Bosworth, CEO of the organisation, and her colleagues Clare Jacklin and Conn O`Neill will share information around two successful projects:
'Behind the Smile'
This is a project we did in collaboration with Lilly. It started with a survey entitled 'RA Matters' which Lilly wanted to go out to a number of European countries. We worked with Lilly to develop the survey and key results were presented to an audience of NRAS members and volunteers in the UK parliament. As a consequence of this, a further piece of work was done to create a suite of 3 videos under the banner 'Behind the Smile' which comprised the story of a woman with RA (Jane) who kept saying 'I'm fine', a piece to camera by Professor Iain McInnes to encourage patients to be open with their team and an NRAS volunteer who commented on Jane's experience. Jane's story to date has had over 55,000 views.
HealthCare Champions Awards
At the end of 2016, we held our fifth HealthCare Champions Awards. These awards are to celebrate rheumatology health professions who go 'above and beyond' what might be considered 'normal' care for their patients. It is open to all our members across the UK to nominate health professionals. After a process of screening the nominations, 13 winning individuals and/or teams (10 in RA and 3 in JIA) were selected by our judging panel and they were invited to an Awards Event in London in the UK parliament along with their nominating patients, to receive their Award from the Prime Minister. There are many layers of benefit in an event like this which we will explain.
The webinar is scheduled for Wednesday, 29 March, 15.00 - 16.00 CET.
The webinar will be held via WEBEX and you will have to register in advance, with the EULAR secretariat to receive your details for joining in advance.
Please let Birte Glüsing (birte.gluesing@eular.org) know by 27 March 2017 at the latest if you would like to participate.

CongressMed
5th World Congress in Australia
CongressMed's World Congress on Controversies, Debates & Consensus in Bone, Muscle & Joint Diseases (BMJD) will take place August 31 – September 3, 2017 in Gold Coast, Australia.
The 5th edition of BMJD will address the most burning questions in the fields of Rheumatoid Arthritis/Inflammatory Arthritis, Osteoarthritis and Pain, and will provide an effective forum to discuss and debate these questions. In addition, there will be ample time allocated to speaker-audience discussions.
For more information, please go to http://bmjd-congress.org/.

Health and Wellbeing at Work conference
7-8 March 2017
NEC Birmingham
Now in its 11th successful year, Health and Wellbeing at Work is widely recognised as the UK's leading event for improving the health, wellbeing, safety and performance of today's workforce.
With 20 conference programmes, an impressive speaker line up and an unrivalled exhibition showcasing the latest ideas, innovations and products from who's who in the health and wellbeing arena, it is no wonder that over 3500 delegates attend every year.
Add to that the prestigious support from leading professional organisations and an engaged and highly influential audience, and you will want to make sure you are part of the success story.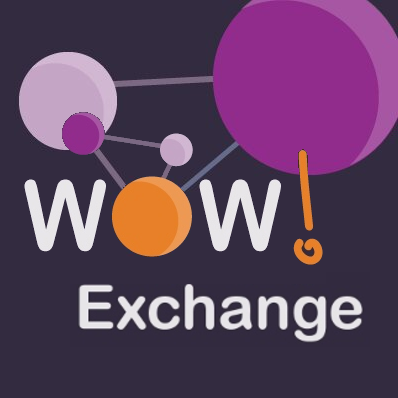 Wellbeing Our Way: WOW! Exchange online catalogue
Wellbeing Our Way's WOW! Exchange is an online catalogue of more than 100 examples of how charities and community groups are enabling people to live well, in the ways which matter to them.
The examples are searchable by person-centred approach (e.g. peer support, supporting self management) and population group (e.g. children, LGBT+) so you can easily find the examples most useful for your own work. Have a look at the Exchange and share your own great work.


Event: Facilitation Masterclass
29 March 2017, Central London
Great facilitation can enable problem solving, deepen stakeholder engagement and energise strategic-level planning. This masterclass will introduce participants to a range of techniques which can promote more purposeful conversations and lead to better outcomes.
The masterclass is designed to enable those working in involvement, policy, campaigning, communications or management roles and is open to National Voices' members and Wellbeing Our Way's communities of practice.
Register here for the masterclass.


What causes pain? How can it be managed? Learn about conditions such as rheumatoid arthritis, osteoarthritis and hypermobility syndrome, and hear from a patient living with chronic pain.
Dr Nidhi Sofat, Consultant Rheumatologist will be hosting a 'Spotlight on Science' event at St George's, University of London on the evening of Thursday, 9 March, 6pm – 7.30pm. Register via email to events@sgul.ac.uk.
For more information please go to www.sgul.ac.uk/events
EUPATI Expert Training Course
September 2017 – December 2018
EUPATI course - application process is open:
Online application deadline 31 March 2017
The EUPATI Training Course Patient Experts in Medicines Research & Development is an exciting and unique opportunity offering patient advocates expert-level training in medicines research and development, specifically tailored for them.
When you have completed this course, we hope you will have the knowledge to make a meaningful contribution to the medicines research and development process to provide better medicines to patients. You will also be able to generate a broader dialogue around future patient involvement in the medicines research and development process across Europe.
The Kings Fund Conference
Sustainability and transformation plans: moving towards implementation.
24 May 2017, 8.45am-4.30pm
The King's Fund, London W1G 0AN
Click here to visit the website.
This event is for the leaders of primary care, community care, mental health, acute hospital, social care, housing, voluntary and public health services who are responsible for implementing the changes proposed in sustainability and transformation plans.
It has been designed to help local areas strengthen their proposals into fully developed plans and will tackle the most important questions facing them as they begin to consider how these changes will be implemented.


British Institute of Radiology
MSK imaging series: Rheumatological imaging
A study day covering common rheumatological imaging challenges faced by the specialist and non-specialist reporting radiologist. Engaging and informative talks will be delivered by specialists in the field with a wide range of topics covered including what the rheumatologist needs to know, spondyloarthropathy, joint based disease and current best practice.

Educational aims:
• To identify and stage common rheumatological disease
• To familiarise delegates with current techniques in diagnosing rheumatological disease
10 May 2017
"Etc. venues" Marble Arch, London, 86 Edgware Rd, London, W2 2EA
View full event programme.



BMAS Acupuncture for back pain course 02 March 2017
NOS FLS Champions Summit, London 03 March 2017
Health and Wellbeing at Work conference, NEC Birmingham 07-08 March 2017
Local Govt Public Health Conference 2017 09 March 2017
Spotlight on Science, Uni of London, 18:00 09 March 2017
Getting It Right First Time (GIRFT) Masterclass, 12.00 – 13.00 10 March 2017
Clinical Networks Steering Group 20 March 2017
Policy, Comms and all Stakeholders 21 March 2017
Whole System MSK Regional Event with NHSE, Birmingham 21 March 2017
Dundee NRAS Group Launch 22 March 2017
Webinar: Joint Pain Advisor by HIN, noon 24 March 2017
Whole System MSK Regional Event with NHSE, Leeds 24 March 2017
CEO Meeting 28 March 2017
Whole System MSK Regional Event with NHSE, London 28 March 2017
National Voices Facilitation Masterclass, Central London 29 March 2017
EULAR Best Practice webinar featuring NRAS, 14:00-15:00 29 March 2017
Advancing Healthcare Awards Ceremony 31 March 2017
EUPATI course application deadline 31 March 2017
ARMA Board Meeting 06 Apr 2017
Rheumatology 2017, ICC Birmingham 25-27 April 2017
LUPUS UK AGM and Information Day, Winchester 06 May 2017
Arthritis Care Week 2017 08-14 May 2017
World Lupus Day 10 May 2017
MSK imaging series: Rheumatological imaging 10 May 2017
First Contact – Practical management of MSK conditions, Coventry 12 May 2017
BIMM Spring Symposium 13 May 2017
Policy, Comms and Gold Stakeholders 16 May 2017
Back Pain Show 2017, Birmingham 19-20 May 2017
BMAS Spring Conference 2017 London 20 May 2017
King's Fund Sustainability and transformation plans 24 May 2017
Wear Purple for JIA day 09 June 2017
NRAS RA Awareness week 19-25 June 2017
NRAS JIA Family Day 01 July 2017
Bone, Muscle & Joint Diseases - CongressMed, Gold Coast, Australia 31 Aug – 03 Sept 2017
FSEM Diploma Ceremony 28 Sept 2017
FSEM and BASEM conference with Bath University 12-13 October 2017

To see previous issues of the newsletter, click here.
Please starting thinking about sending your items for inclusion in our next
ARMA newsletter