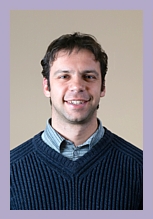 MSK health in the workplace has been a key focus area for ARMA and for a number of our member organisations for many years, and it's been something of a dominant theme recently.
Our community has long called for more joined-up action by government on this important issue, which continues to have an enormous economic as well as personal toll for many people living with MSK conditions. The Joint Work and Health Unit is the government's response to this, and yesterday the government launched its long-awaited Work, Health and Disability Green Paper, which explicitly highlights MSK conditions alongside mental health, and which among other things reaffirms the importance of regarding work as a health outcome, echoing the Five Year Forward View. As I expressed in my statement on the DWP's webpage, we look forward to engaging in the consultation process between now and February 2017, and working with all stakeholders to come up with the best – and most appropriate – solutions to support people with all forms of MSK conditions to remain in or return to work. This must include a welfare and disability benefits system which is genuinely fair, transparent and equitable, capable of providing adequate support without unfairly penalising some of the most vulnerable people in our society.
MSK health in the workplace is also a key focus area for our partnership with Public Health England. Last month we held our third high-level meeting with Prof Kevin Fenton, Director of Health and Wellbeing, and this month I'm delighted to have Justin Varney, PHE's National Lead for Adult Health and Wellbeing, as our guest blogger. As highlighted by Justin, one of the key things which we are working together on is the development of an MSK Toolkit for employers: this will be led by Business in the Community, which has already developed a mental health toolkit, and is in addition to the MSK module for the Workplace Wellbeing Charter which our Chair, Prof. Toy Woolf, is presently leading on.
We will also be running several webinars on MSK health and work between now and Christmas, which will also help shape our response to the government's green paper: please join our Knowledge Network's Yammer group to find out more, and to be kept in the loop. In the meantime, please have a look at our online resources on MSK and work.
Last week Nita attended the Fit For Work Coalition's Parliamentary event, which launched a new report by the Work Foundation on working with multiple conditions. This new report once again highlights the link between mental and physical health, among other things, and provides a set of practical recommendations for individuals, employers and health professionals. Penny Morduant MP, Minister of State for Disabled People, Health and Work spoke at the event of the importance of work to enabling fulfilling lives, and the need to regard return to work as an outcome in the care pathway.
This year's Bone & Joint Action Week – starting with World Arthritis Day on the 12th of October and ending with World Osteoporosis Day on the 20th of October – was one of our most vibrant ever, with lots of campaigns and activities by ARMA members which we promoted through social media and through our website: have a look at our dedicated webpage. And just to reinforce the importance of MSK health in the workplace as a key issue for our community, on World Arthritis Day this year I attended a (Europe-wide) EULAR conference on reducing the burden of chronic diseases on the workplace, where Prof Tony Woolf also spoke and where the CEO of NRAS, Ailsa Bosworth, jointly chaired a workshop on enabling people with MSK conditions to remain in and/or return to work.
Elsewhere, we are continuing to develop our plans around a series of regional events for the MSK clinical networks project with NHS England early next year, and we expect to be able to identify where and when these will take place within the next few weeks. In the meantime, I am looking forward to presenting on the project at this year's Osteoporosis Conference in Birmingham, alongside Prof Peter Kay, NHS RightCare's new Deputy National Director Michelle Mello, and Johan Holte from the Sussex MSK Partnership.
At the end of this month, on Wednesday 30th November, we will be welcoming Stephen Dorrell as our distinguished speaker at this year's annual ARMA Lecture, which as always will begin with a drinks reception. Places are still available if you would like to come along, and take part in the Q&A that will follow the lecture. You will need to register online to attend: don't put it off!
We are also recruiting a replacement for Anoushka when she goes on maternity leave at the end of this year: please see below.
Things are definitely looking up for MSK and for our community, and there is plenty to look forward to as we approach Christmas – apparently festive decorations have already been spotted in parts of London.
"Never doubt that a small group of thoughtful, committed citizens can change the world: indeed, it's the only thing that ever has." Margaret Mead, cultural anthropologist
by Dr Justin Varney, National Lead for Adult Health and Wellbeing, Public Health England
Musculoskeletal health issues, along with mental health issues, continue to account for the majority of sickness absence in the UK. It is estimated that 9.5 million working days are lost each year due to musculoskeletal health problems and over a third of all long-term sickness absence in England.
MSK conditions can affect people at any age and at any point in their career. One in eight people of working age in the UK have a musculoskeletal issue and the prevalence of MSK conditions in the workforce is projected to increase to affect over 7 million people by 2030, a reflection of the impact of the ageing working profile.
We also know that MSK conditions can fluctuate and affect work intermittently; they can also be progressive and degenerative and in some case make it hard for an individual to remain in work. In 2015, 13% of recipients of employment and support allowance (ESA) reported MSK as their primary health condition.
MSK is clearly a serious issue also for employers, costing business directly through sickness absence, presenteeism, and the recruitment and retention costs replacing staff members who leave due to MSK. Fortunately, there are many things that employers can do to avoid these preventable costs. By working in partnership with the MSK community through ARMA, PHE is determined to equip employers with the best guidance and the practical tools they need to support all people with MSK conditions to remain in or return to work, wherever possible and appropriate.
In particular, PHE is delighted to be working with ARMA and Business in the Community to develop a new toolkit for employers on MSK in the workplace, which will launch in Spring 2017. The toolkit will draw together the best evidence-based practice for employers to support staff in the prevention, early identification, management and adaptation for people affected by MSK to help maximise their potential to remain active and productive members of staff.
The Global Burden of Disease data clearly illustrates that MSK conditions are the single biggest cause of the growing burden of disability in the UK. This is a problem that cannot continue unchecked, and it requires us to refocus our efforts around a holistic, person-centred approach to preventing avoidable disability. To achieve this, we need a genuinely multidisciplinary approach, spanning healthcare, social care and public health, and a concerted approach involving different government departments, the voluntary sector and employers. PHE's partnership with ARMA is one of the ways in which we feel we can make the best progress in delivering real, lasting change that will enable people living with MSK conditions to remain healthier, independent, socially and physically active, and in work for longer.
See also: ARMA's page of resources for working with MSK conditions.

Members' News and
Resources

NASS Patients' Choice for good health and care practice
The AS-it-is Patient Voice & Patient Choice campaign launches on 2 November 2016 in the Houses of Parliament.
It aims to:
• Promote the upcoming National Institute for Health and Care Excellence (NICE) Clinical Guidelines for Spondyloarthritis
• Celebrate existing good practice by health care professionals
• Promote written care plans
NASS believes proper implementation of the Guidelines will help to improve the current 8.5 year average delay to diagnosis for people with axial spondyloarthritis, including ankylosing spondylitis (AS).
NASS is celebrating good practice by healthcare professionals through its Patients' Choice Awards. In June 2016, people with AS were asked to vote in various categories for healthcare professionals, giving reasons for their choice. The winners, who will be receiving their awards at our event in the Houses of Parliament are:
Undercover Hero
Dr Karl Gaffney, Norfolk & Norwich University Hospital
Best care provided by a rheumatologist
Dr Raj Sengupta, Royal National Hospital for Rheumatic Diseases, Bath
Best care provided by a physiotherapist
Claire Jeffries, Queen Alexandra Hospital, Portsmouth
Best NASS Branch physiotherapist
Clare Longton, Lancaster Royal Infirmary
Best NASS Branch Physiotherapy Team
NASS Harrow (London) physiotherapists
Best rheumatology nurse
Michelle Rutherford, Freeman Hospital, Newcastle
Highly commended rheumatology nurse
Kelly Hayes-Head, Airedale General Hospital, East Yorkshire
AS Clinic Award
The Queen Alexandra Hospital, Portsmouth
You Changed My Life award
Dr John Hunter, Glasgow Gartnavel General Hospital
Best care provided by a GP
Dr Justine Horton, Grove Surgery, Ripley, Derbyshire
Excellence in AS Care Awards
Specialist AS Team at the Royal National Hospital for Rheumatic Disease, Bath
Liz Van Rossen, Kent and Canterbury Hospital

NOS Osteoporosis Conference in November will be biggest ever
The National Osteoporosis Society's 17th Osteoporosis 2016 conference takes place from Monday 7th November until Wednesday 9th November at the ICC in Birmingham. Over 650 delegates have bought tickets, making this the biggest conference we've held.
Speakers from across the world make up the agenda across the packed three days and this year 24 exhibitors will be setting up their stalls in the main hall. New this year is our conference app which will allow delegates to vote in some of the sessions, providing an interactive element to the key note speeches.
http://nos.org.uk/for-health-professionals/professional-development/osteoporosis-conference/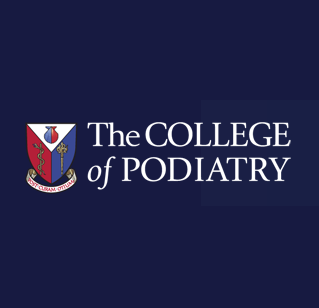 UK Ultrasound Practice Survey and Network
The use of ultrasound in podiatry practice encompasses ultrasound imaging (predominantly musculoskeletal), vascular hand-held Doppler ultrasound and therapeutic ultrasound. The College of Podiatry, Directorate of Podiatric Medicine has recognised the need to support to members of the College of Podiatry in developing and extending their scope of practice, with the appropriate competencies and recommendations in place.
We are currently undertaking a survey to understand the scope of ultrasound practice amongst podiatrists in the UK, the training that they are undertaking and the requirements for mentorship to support professional development and safe practice. If you are a podiatrist and not already completed the survey, we would be grateful for your help.
Please copy and paste the following website address into your browser to access the survey: https://leeds.onlinesurveys.ac.uk/ultrasound-in-podiatry (survey closes end of November).
The survey will enhance the development of recommendations to support the education and training needs of podiatrists using ultrasound to ensure safe and appropriate practice for the benefit of patients.
Podiatrists are invited to join the Ultrasound in Podiatry Network which provides an opportunity to support podiatrists in all areas of clinical (e.g. musculoskeletal, diabetes and vascular) and surgical practice to undertake ultrasound training as well as those who are using ultrasound in their practice. It is hoped that this SAG will work with other specialities to grow the network and support MDT working and lifelong learning.
If you require any further information or would like to join the Ultrasound in Podiatry Network please contact Dr Heidi Siddle (h.siddle@leeds.ac.uk), Chair of the Ultrasound in Podiatry Specialist Advisory Group.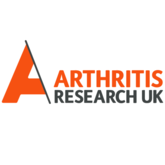 Arthritis Research UK:
Conferences and MSK Calculator

Party conferences
The Arthritis Research UK Policy and Public Affairs team attended the Labour, Conservative and Liberal Democrat party conferences in England and the SNP conference in Scotland. Notable meetings include Penny Mordaunt, Minister of State at the DWP, the Labour shadow health team and Aileen Campbell Minister for Public Health and Sport at Holyrood.


Westminster Hall Debate
The Policy and Public Affairs team, worked to secure the debate to coincide with Share Your Everyday campaign. The parliamentary debate, led by the Strangford MP Jim Shannon, highlighted the pain, isolation and fatigue that millions of people with arthritis live with every day. 15 MPs attended the debate, along with two Government Ministers and a Labour shadow minister. 50 MPs have now signed our 'Early Day Motion', calling on MPs to recognise the need to raise awareness of the condition in the run-up to World Arthritis Day, and support Arthritis Research UK's Share Your Everyday campaign.
Prior to the debate we organised a drop-in session to brief MPs around our key themes of prevent, transform and cure including earlier diagnosis of inflammatory arthritis, and linking fracture liaison services to hospitals.
There were hundreds more people who took part in a Facebook debate we held in the run up to the Parliamentary debate, in partnership with the House of Commons Engagement team. Over 500 people commented in the debate, hosted on our Facebook page, with their comments being passed directly to MPs to read ahead of the event.
Responses can be read here: https://www.facebook.com/events/699453930219516/

Scottish Musculoskeletal Calculator
Arthritis Research UK has had a formal sign-off of the Musculoskeletal (MSK) Calculator for Scotland. The charity commissioned Imperial College London to produce high quality local prevalence estimates for four musculoskeletal conditions: osteoarthritis of the hip and knee, low back pain, rheumatoid arthritis and high risk of fragility fracture.
The prevalence estimates, modelled using Scottish risk factor data, were presented by Imperial College London to senior Scottish stakeholders, including NHS Scotland, Information Services Division and University of Aberdeen. The information generated is a huge step towards filling the data gap and is important for use in local planning of health and care services.
Plans to produce estimates for Wales and Northern Ireland are to follow.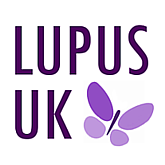 New animated video -
Lupus: An Invisible Monster
As part of our campaign for Lupus Awareness Month this October, we created and launched a brand new animated video called, 'Lupus: An Invisible Monster'. The aim of the video is to demonstrate some of the effects of living with the disease as well as highlighting its often 'invisible' nature. The video is available to watch on the LUPUS UK homepage and at https://www.youtube.com/watch?v=NRTaK8hT8po.
The video has been very widely shared on social media and accumulated over 4,100 views in its first 24 hours. The feedback received so far has been overwhelmingly positive, a few highlights include:
• "Best video I've seen to explain how I feel on a daily basis"
• "This video sums lupus up perfectly. It starts just at the perfect part saying all lupus sufferers experience it differently…it's so different in all of us; it's like our finger print. No two people have the same. Very well done to the team for doing such an informative short video. Thanks."
• "This is so accurate. Perfectly describes what lupus does to you physically, mentally, socially, and emotionally"

BSR - Peer Reviews
and Parliamentary Debate
BSR recommends that rheumatology departments should participate in a peer review on a five-yearly basis as a means to facilitate improvement in clinical services and to ensure basic core standards are met. The benefits of peer review are multi-factorial and can be both at an organisational level (e.g. in line with CQC, supporting specialist commissioning etc) and at an individual level through providing evidence for CPD and revalidation purposes. In regions where peer review is active the process is seen as mutually beneficial and educational for reviewers and those reviewed. The outcome of visits commonly addresses staffing needs and results in expansion of nursing, medical, secretarial or AHP jobs. However sharing of ideas is also important to individuals and units, including simple advice on any range of subjects from patient education to administration.
A revised process and documentation was published on 26 October 2016 with a view to implementing the scheme throughout rheumatology services for the first time in the UK.
Download the peer review documents and details of your regional leads below:
BSR Peer Review Documentation
BSR Peer Review Guidance
BSR Regional Leads
For more information about the Peer review head to the BSR website.


BSR mentioned in Parliamentary debate
On 20 October 2016, Members of Parliament (MPs) took part in a parliamentary debate, sharing their own experiences of arthritis and how it affects their day-to-day lives. The debate, intended to better recognise people with arthritis and was the first of its kind in UK parliament in over five years.
MPs talked through their own experiences and highlighted a number of constituents stories. Along with Arthritis Research UK, BSR briefed MPs to inform them about the key facts and figures surrounding arthritis in the UK. Jim Shannon MP mentioned BSR's recent national clinical audit during the debate as MP's questioned inconsistency of treatment and care received by patients from their rheumatology team. The debate was part of a wider campaign called "Share Your Everyday". Led by Arthritis Research UK, the campaign encouraged the public to share their stories of living with arthritis so that research is better targeted at the issues directly affecting arthritis sufferers.
Read the full debate online.


Help for BSR's response to NHS England and NICE consultations
NHS England and NICE are conducting a number of consultations. BSR plans to respond to all of the consultations and would welcome any feedback from delegates to help inform BSR's response.
Head to BSR's consultations page for further details.


Prizes and Awards: Final chance to nominate
We're down to the wire with just a short time left to submit nominations for the following BSR Prizes and Awards:
Garrod Prize
- Open to scientists with a non-clinical background currently working in rheumatology or a related discipline.
Michael Mason Prize
- Awarded for excellence in clinical or scientific research in the field of rheumatology.
Young Investor Award
- Intended to encourage the work of young investigative rheumatologists.
Applications close 06 November 2016. For more information visit the BSR website.


Education Bursary
BHPR are kindly offering £500 to members to put a towards course/conference or educational visit to help enhance their skills and knowledge in rheumatology.
To be eligible to apply applicants must write to BHPR and state how this bursary will benefit their personal development.
Applications close 06 November 2016, apply online.


Read more from the BSR online including details of their Core Skills course.

Mediterranean diet can reduce inflammation and cartilage degradation in people with osteoarthritis
A Mediterranean diet can reduce markers of inflammation and improve knee flexion and hip rotation in people with osteoarthritis, according to a study led by researchers at the University of Kent and published in the Journal of Nutrition Health and Aging this week.

The study, commissioned by UK charity Arthritis Action, examined the effects of a Mediterranean type diet on 99 patients with osteoarthritis. Half of the participants followed a Mediterranean type diet for 16 weeks, whereas the other half continued their usual dietary behaviour. A subset of the participants from each group provided blood samples to measure biomarkers of cartilage degradation and inflammation, and was assessed for joint range of motion at the start and end of the study.

The findings revealed that one of the inflammatory markers decreased by 47%, and a marker of cartilage degradation by 8% in the diet group. In addition, there were significant improvements in knee flexion and hip rotation and a 2.2% reduction in body weight in the diet group.
-The paper can be accessed here.
-Dyer, J., Davison, G., Marcora, S.M. et al. J Nutr Health Aging (2016). DOI: 10.1007/s12603-016-0806-y

Wellcome Trust to support PMRGCAuk's Research Roadshows
PMRGCAuk is delighted to announce that it has been successful in a bid to the Wellcome Trust for funding to support a series of Research Roadshows. Over the next 18 months a team of members of the charity will be touring the country to bring researchers, clinicians and patients together to learn about research into PMR and GCA.
The Research Roadshows are at the planning stages at the moment but more information will be published soon.
Project Lead is Kate Gilbert.
Enquiries to:
Kate Gilbert, PhD
Project Lead, Rheuma Research Roadshows
Supported by the Wellcome Trust
E kate.gilbert@pmrgca.org.uk
T 07988191344

RCN Rheumatology Forum Study Day 2017
The RCN Rheumatology Forum is thinking about running a study day in 2017. We'd love to know what you think of the idea, so we've created a short survey in order to gather your thoughts.
The link to the survey is https://www.surveymonkey.co.uk/r/8DK23LJ and it should take no more than three minutes to complete.
If you have any questions about using the survey, you can contact RCN Rheumatology Committee Member Polly Livermore at polly.livermore@gosh.nhs.uk
In the meantime, why not follow us on twitter at @RCNrheumforum.
Thank you for your time,
The RCN Rheumatology Forum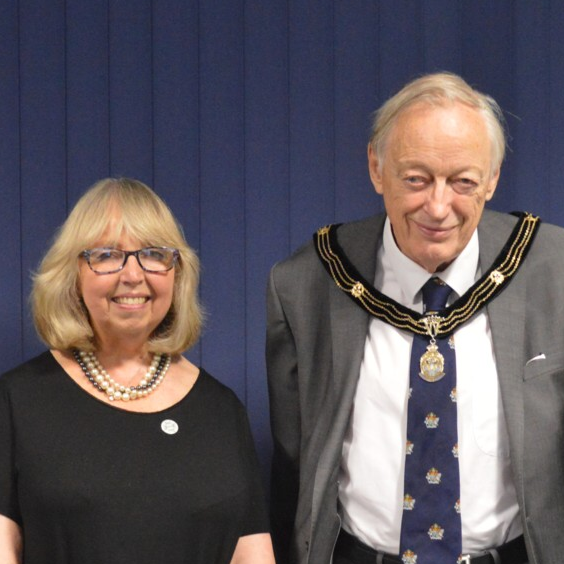 Happy 15th Birthday NRAS!
Last week NRAS was delighted to celebrate its 15th birthday with an evening reception held at our offices in Maidenhead.
We were delighted to welcome His Honour Charles Elly representing the Lord Lieutenant of Berkshire and the Deputy Mayor of the Royal Borough of Windsor and Maidenhead, Councillor John Lenton and his Escort, Deputy Mayoress, Mrs Margaret Lenton to the event.
We were also joined by current and previous Trustees, NRAS staff and volunteers, valued suppliers and other distinguished guests. A video montage of birthday messages can be found on our YouTube channel.
A huge thank you to everyone who has supported us over the past 15 years and here's to the next 15!
World Arthritis Day – Behind the Smile
To mark World Arthritis Day on Wednesday 12th October, NRAS was involved in a project to raise more awareness of the invisible symptoms of the disease. A set of videos were released the day itself. "Behind the Smile" has already had over 46,000 views via social media and has been shared by over 1,100 people.
The main character, Jane, has rheumatoid arthritis (RA). She might look fine but she isn't. See what goes on behind the smile. (https://www.youtube.com/watch?v=5wI5RVWzn9Q&t=27s)
You can also watch two further films containing commentary by Donna Saunders, NRAS Volunteer and Member and Professor Iain McInnes, Director Institute of Infection, Immunity and Inflammation and Consultant Rheumatologist, University of Glasgow.
Our CEO, Ailsa, was also chosen to be part of the official World Arthritis Day video showcasing how those living with RMDs are living life to the fullest. Watch the video on their website here. (www.worldarthritisday.com).
New Stoke NRAS Support Group
There is local interest in establishing a new NRAS support group in the Stoke area.
An initial meeting will take place on -
Tuesday 8th November 2016, 6:30pm to 8:00pm
This is an open meeting and free to attend with presentations and a Q&A with an expert panel including healthcare professionals from the Rheumatology team at the Haywood Hospital.
Register your interest by calling Kim or Gill on 01628 823524, or email groups@nras.org.uk.
NRAS Stoke on Trent Area
Main Hall,
Haywood Academy,
High Lane,
Burslem,
Stoke on Trent
ST6 7AB

CSP's response to the Work, Health and Disability Green Paper
Prof Karen Middleton, chief executive of the Chartered Society of Physiotherapy, said:
"This is an important step towards helping more people avoid the misery of prolonged absence from work. Allowing physiotherapists to issue fit notes would give patients the opportunity to be assessed, given advice and therefore begin their rehabilitation on the day they were signed off.
"This greatly improves their chances of a full and swift recovery or, for people with a long-term condition, getting their symptoms back under control to the point where they can return to work.
"We also believe there would be considerable benefits to the economy as a whole, through reduced sickness absence and social security, fewer people seeking GP appointments and lower demand for other health and care services.
"We need more physiotherapists to ensure the full potential of this proposal is realised but believe it is a very encouraging move in the right direction."

Upcoming webinar: Clinical Service Accreditation
The following webinar is planned as part of the MSK Knowledge Network series of webinars:
"Clinical Service Accreditation: Achieving better value for MSK services"
Roland Valori
18 November 2016, 12.00-13.00
Accreditation helps clinical services become better organised to achieve change and reduce variation, and thereby improve value. It provides motivation and, ultimately, recognition and reward. Some accreditation schemes are linked to commissioning. The CQC is using information from accreditation to inform its inspections and has indicated it would like to see more widespread accreditation of clinical services.
Register for the webinar via this link. Once you have registered you will be sent a calendar invite containing details on how to join.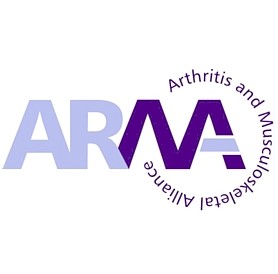 Bone Health and Osteoporosis
- Time for Action Conference
"Bone Health and Osteoporosis Linked in" event for healthcare professionals
Wednesday 21st June 2017, Portsmouth.


The conference -
• is the only event dedicated to exploring all aspects of Bone Health and Osteoporosis Management in the Portsmouth and Hampshire region;
• will feature a mix of lectures related to bone health, fracture reduction and osteoporosis management;
• will provide the opportunity to discuss best practice and review practical, actionable solutions to managing bone health, fracture reduction and osteoporosis management;
• will, as usual, be an outstanding opportunity to network with peers and engage in relevant, helpful discussions on local and regional bone health, fracture reduction and osteoporosis management.
Download the event programme and delegate registration form in PDF or Powerpoint format.
This conference will be hosted by the Portsmouth Hospitals NHS Trust Department of Rheumatology, working in Partnership with the National Osteoporosis Society and the Portsmouth and District ARMA Local Network.


Edgar Stene Prize 2017
The Edgar Stene Prize 2017 competition is open to people 16 years and over who are living with a Rheumatic and Musculoskeletal (RMD) disease. The 2017 prize will be awarded to the winning essay on the topic:
"Time is joint - Joints over time"
"Early diagnosis and access to care in rheumatic and musculoskeletal diseases (RMDs) - the ideal world and the reality - my personal story"
For many people with RMDs it can be a long journey to receive the right diagnosis and appropriate treatment for their condition. The competition invites entrants to write about their personal experience. As the UK's national member organisation of EULAR –PARE, ARMA will appoint a judging panel to decide upon the one essay we will submit to the competition on behalf of the UK. Please let us know if you would like to be part of the judging panel by emailing Anoushka at projects@arma.uk.net by Friday 2nd December 2016.
Please submit all completed essays to Anoushka at projects@arma.uk.net by Friday 23rd December 2016. Each entry should not exceed 2 pages (A4) and be submitted along with information about the author. Please see the full competition rules and letter to member organisations with further details on the essay theme.
The overall Stene Prize winner, chosen by a EULAR jury, will be announced by 15th March 2017. The Stene Prize winner will be awarded a prize of € 1,000 and will be invited to attend the Opening Plenary Session of the EULAR Congress in Madrid (14th June 2017) with travel and accommodation covered. The runner up will be awarded €700 and third place awarded €300.

The First European Civic Prize on Chronic Pain launched
The Active Citizenship Network has launched a competition to provide examples of good practice (within European countries) in working with people with chronic pain.
Tell us about your way of working with chronic pain and win!
Please see the competition webpage for more information including the project leaflet, the guide and the link to fill the form.
New closing date: we are looking forward to receiving your submissions by the end of 2016!
The winners will be given an expenses-paid visit to another winner, and will be published in English in a suitable journal.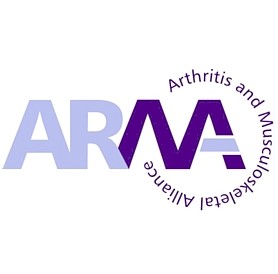 Job Vacancy: ARMA Administration Manager – maternity cover
Starting Jan 2017 (for 1 year)
Salary: £26,337
Hours: 35 hours a week
As part of a small and friendly team, you will be working closely with and providing direct support to the CEO, the Public Affairs and Communications Officer and the ARMA Board of Trustees. You'll be building relationships and managing communications with ARMA's member organisations, corporate partners and external stakeholders.
This role requires excellent organisational, communication and interpersonal skills and a willingness to take on a variety of tasks. You will need to be flexible, highly adaptable and capable of managing competing demands, with a strong commitment to providing good customer service.
This is an exciting time for the Alliance, and this is a great opportunity for a positive and pragmatic person who is comfortable working in a varied role and managing competing priorities.
Click to download the job description and person specification.
To apply please send a CV and covering letter outlining how you meet the requirements in the person specification to Anoushka Lyen at projects@arma.uk.net by 9am, Monday 14th November.
Interviews will be held in late November.

Job Vacancy: Finance and Administration Manager
NASS is looking to recruit a Finance and Administration Manager. This post is not to manage people, but to oversee all of the finance and administration functions associated with a small charity.
Working as part of a small team of six, in our Hammersmith office, no two days in this position will be the same.
You will have lots of contact with members of the charity and in this key role will provide the 'glue' that holds the charity together.
Applications close at 5pm on 1st November 2016. Click here for more details.

Job Vacancy: Research Programme Manager
Arthritis Research UK is advertising a new job for a Research Programme Manager.
Research Programme Manager
Location: Chesterfield or London
Hours: Full time, 35 hours per week
Salary: £37,000 - £40,000 + benefits
Contract type: Permanent
Closing date: Midnight, Thursday 3 November 2016
Download the job description and person specification (Word 150KB).
Find more details on the role and requirements at the Arthritis Research UK vacancies page.

Job Vacancy: Policy Manager at Arthritis Research UK
This role will take a particular focus on medical research policy and data policy, alongside other policy areas relating to musculoskeletal health. The role will also work with teams across the charity in relation to the project management and development of position papers and briefings in relation to issues such as Brexit.
The successful candidate will line manage two Policy Officers for a period of around three months or more during the contract.
Location: London
Hours: Full-time, 35 hours per week
Salary: £39,000 - £43,000
Contract type: 12 months fixed term
Closing date: Midnight, Tuesday 8 November 2016
Email your completed application by midnight on 8 November 2016 to recruitment@arthritisresearchuk.org.
See the full advert page here.

Announcing Experts in Arthritis videos
To coincide with October's World Arthritis Day, the U.S. Bone and Joint Initiative (USBJI) has released three new animated videos. These form part of their public education Experts in Arthritis programme, an exciting element to aid in their efforts to educate the public about taking control of arthritis.
The videos can be seen at www.ControlArthritis.org.
The goal of USBJI is to significantly increase the number of Americans who will become better educated about how to alter their lifestyle and take control of their Arthritis.
Please help by sharing the videos with your professional network, your patients, the visiting public, and on social media. If you are interested in scheduling a live session of Experts in Arthritis in your community, register at www.ControlArthritis.org, or email usbji@usbji.org.


NICE on low back pain and sciatica
NICE will publish the Low back pain (update) guidance on Wednesday, 30 November 2016.
Full details will be available at: https://www.nice.org.uk/guidance/indevelopment/gid-cgwave0681

Accelerated Access Review

The final report of the Accelerated Access Review (AAR) was published on 24th October and provides recommendations to government on how to accelerate and streamline access to innovative products within the NHS. See here for a written statement from Health Secretary Jeremy Hunt and the full report.


BHPR Educational Bursary application deadline 06 Nov 2016
BSR Prizes deadline 06 Nov 2016
Stoke-on-Trent area NRAS support Group Launch 08 Nov 2016
Osteoporosis 2016 Conference, Birmingham 7-9 Nov 2016
Southend-on-Sea NRAS RA information evening 09 Nov 2016
Institute of Osteopathy conference 2016 11 Nov 2016
BIMM Lumbar Transforaminal Epidural & SI Joint Course 17 Nov 2016
Webinar: Achieving Better Value for MSK Services, Roland Valori 18 Nov 2016
Policy, Comms and Gold Stakeholders meeting 23 Nov 2016
BSRM Annual Scientific Meeting, Manchester 21-23 Nov 2016
BIMM Monthly MSK meeting 24 Nov 2016
PCR Annual Conference, York 24-26 Nov 2016
BSR Myositis Masterclass, Manchester 01-02 Dec 2016
Clinical Networks Steering Group 02 Dec 2016
BIMM Winter Symposium, Brighton 03 Dec 2016
BackCare Christmas Carol Concert, London 12 Dec 2016
BIMM Prolotherapy Workshop 26 Jan 2017
BIMM Spinal Course 11-12 Feb 2017
Rheumatology 2017, ICC Birmingham 25-27 April 2017
LUPUS UK AGM and Information Day, Winchester 06 May 2017
World Lupus Day 10 May 2017
BIMM Spring Symposium 13 May 2017
Back Pain Show 2017, Birmingham 19-20 May 2017
NRAS RA Awareness week 19-25 June 2017

To see previous issues of the newsletter, click here.
Please starting thinking about sending your items for inclusion in our next
ARMA newsletter