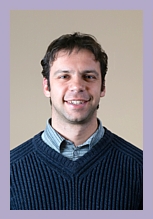 "Sustainability" is a word which you will all have heard many times over recent months. As with words like "integration" and "efficiency" before it, it is one of the big buzzwords in healthcare right now. "Transformation" is another and arguably more established one, often paired with "innovation". The new Sustainability and Transformation Plans (STPs) for the NHS in England combine both. And of course we mustn't forget about the need to do things "at scale and at pace", which is certainly true of the STPs, not just because of the short timeframe for their development.
Whether or not STPs do turn out to be the game-changers that they certainly have the potential to be, even just from their ability to instigate a "culture change", it is important to understand "sustainability" in a broad sense. "Sustainable" means "able to be maintained at a certain rate or level". In healthcare terms, this ought to translate as keeping high-quality care free at the point of need by increasing value, reducing unwarranted variation and promoting health and well-being, with a focus on enabling people to remain healthy, independent, socially and economically active and able to self-manage for longer. What this should be, among other things, is a catalyst for developing effective, multidisciplinary networks capable of delivering person-centred, coordinated care. What it should not be is a euphemism for reducing costs – particularly if that means short-term, and short-sighted, cost-cutting. That is the message that we conveyed in our response to the House of Lords' recent consultation on the issue of sustainability in the NHS, and which we will continue to make.
Clearly, MSK conditions represent a key area where "big wins" can be achieved in terms of delivering genuine sustainability. This was reflected most recently in WHO Europe's action plan for non-communicable diseases, which among other things calls on all governments to "build musculoskeletal health systems that allow timely access to person-centred care of musculoskeletal conditions, focusing on early intervention to restore and maintain function, and that enable people to self-manage their musculoskeletal conditions; and increase awareness of what can be achieved". ARMA, whose Chair provided input to the document, welcomed the new action plan, and conducted a Twitter campaign which achieved an impressive reach of nearly 200,000 users – thank you to all the ARMA members and individuals who took part in the thunderclap. We will be discussing the implementation of this action plan in the UK at our next meeting with Public Health England later this month.
The recommendations in the WHO action plan also reflect what we are trying to achieve through our MSK clinical networks project, which continues to go from strength to strength. Last month I presented on the project at the NHS Innovation EXPO in Manchester and the BOA Congress in Belfast, alongside Prof Peter Kay and other speakers from physiotherapy, orthopaedics, NHS RightCare and the patient voice. Next month we will be doing the same at the National Osteoporosis Society's annual conference. Our MSK Knowledge Network, meanwhile, continues to grow at a healthy rate, as does our programme of thematic webinars, all of which are recorded and made available through our Yammer group. Our latest webinar, led by the British Society for Rheumatology on rare autoimmune disorders, took place last week, and the slides and video will be available online shortly. If you are a commissioner or health professional who wants to access the best available evidence on what good looks like for MSK, link up with others and help build effective MSK networks in your area, join the Knowledge Network, share what you are doing with others, and be sure to get involved in the regional events which we will be running with NSH England in early 2017: watch this space.
Next week is Bone and Joint Action Week, our yearly week of MSK-focused activity, starting with World Arthritis Day on the 12th and ending with World Osteoporosis Day on the 20th. There will be a number of activities and online actions taking place over the course of the week, so make sure you're following @WeAreARMA to receive the latest updates. October is also Lupus Awareness Month, so please also have a look at Lupus UK's website and support their campaign.
Finally, I'm always delighted to welcome new members to our Alliance, and this month I am thrilled to welcome the College of Podiatry to what is clearly a strong and growing community: a very warm welcome to them.
"Never doubt that a small group of thoughtful, committed citizens can change the world: indeed, it's the only thing that ever has." Margaret Mead, cultural anthropologist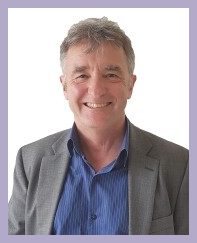 by Paul Hitchcock, Chief Executive Officer of the British Acupuncture Council
We have an ageing population. Many of that population have multiple conditions. We have already reached a situation where the provision of health and care is problematic under the current system; too many people with too many conditions with insufficient cash or workforce capacity to enable their support.
Yet the system continues to take a reductive approach to treatments and support services. Commissioners or policy makers stop services or treatments when a new innovation is proposed so that, although they can claim to be cutting edge, in reality the system provides less support to fewer people and reduces patient choice at the same time.
There is an example of this in the MSK world at the moment. We know that back pain is a major problem, not only in numbers of sufferers but in the impact that it has on the capability to work and hence the UK economy. There is also the knock on effect of co-morbidities in mental health and cardiovascular disease that long term back pain can cause. And yet we do not embrace all therapies that we know to work but seem to want to define the 'best' treatments and then make only those therapies commonly available. NICE guideline development sometimes does just this process, potentially removing recommendations to use therapies not necessarily because they are no longer effective but because something else might be perceived to be 'better'.
We have to start thinking of the bigger picture and how we enable our population to manage themselves with appropriate therapeutic intervention when required. We have to be more creative about giving access to a wider range of clinicians so that we touch and hence enable more of the population; recognising that those clinicians need to have the skills to educate, make some form of therapeutic intervention and to be able to spot red flag situations and refer as required.
The 5 Year Forward View espouses workforce redesign and innovation and this has led to a number of situations where primary care and hence access to care is being redesigned. Yet still we see the same workforce being stretched and bent into another shape without really changing the options available to the community. Where are the traditional acupuncturists for example? We know acupuncture is effective for many patients and more importantly we know that accredited traditional acupuncturists fulfil the criteria of a clinician as defined earlier yet in thinking about the system they seem to be the exception rather than the rule. In order to truly support our population with its burgeoning healthcare needs in MSK conditions and wider we have to stop debating whether one intervention or approach is better than another in a generic sense and start to look at offering the appropriate clinical support for the individual patient or citizen.
To use NSAIDs or acupuncture? – should not be the question.
Can we enable more of our population to have access to an appropriate clinician irrespective of whether that person is delivering their care from an Eastern or a Western perspective? – is a much better question.

Members' News and
Resources

The Institute of Osteopathy on World Osteoporosis Day
For World Osteoporosis Day on the 20th October, The Institute of Osteopathy (iO) will be delivering public health advice and education to patients and the public through our website and social media. We will also provide health promotion information for osteopaths to use on their websites, posters and leaflets for their practices, as well as free face-to-face training, CPD articles in our professional journal and by promoting the National Osteoporosis Society's e-learning module for clinicians.
The iO is the professional body for osteopaths, representing around 70% of the profession. During 2016, the iO has teamed up with the National Osteoporosis Society to encourage osteopaths to spread the word amongst patients and the public about prevention, detection and treatment of this condition. Osteopaths are in a prime position to screen patients for this silent condition, offering management advice and support as part of our holistic approach.
Follow us on our twitter handle, #worldosteoporosisday and #loveyourbones
We have released a news article about the day http://www.osteopathy.org/news/world-osteoporosis-day-20th-october/

Lace up for Bones
and World Osteoporosis Day
The National Osteoporosis Society's annual awareness campaign, Lace up for Bones, is now in full swing with thousands of orange laces being sold, swapped and shared on social media.
Charity Ambassador Craig Revel Horwood tweeted his photo to his followers, generating a peak of interest. The campaign runs until World Osteoporosis Day on 20th October and laces can be bought at www.laceupforbones.co.uk.

Lupus Awareness Month – October 2016
October is Lupus Awareness Month in the UK. It is an important opportunity to raise awareness of the disease amongst the public and medical profession as well as improving the understanding of the impact that lupus can have.
We have a new poster for Lupus Awareness Month 2016 which bears the tagline, "My lupus is always there but other people can't see it."
Click here to see it full-size.
We hope that we can raise awareness of the often 'invisible' nature of lupus this October with the long term aim of increasing understanding and decreasing discrimination towards people living with the disease.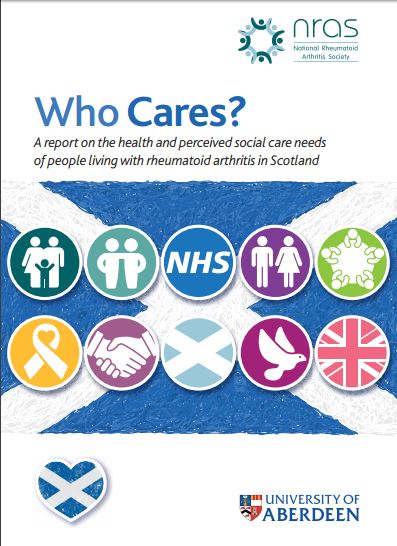 'Who Cares' - NRAS launches new report exploring social care and people with RA in Scotland
89% of rheumatoid arthritis (RA) patients in Scotland say condition affects their daily activities yet unaware of eligibility for help with care and support from their local council.
The National Rheumatoid Arthritis Society (NRAS), today publishes 'Who Cares? A report on the health and perceived social care needs of people with rheumatoid arthritis in Scotland'. NRAS conducted a survey of 387 people with Rheumatoid Arthritis (RA), to gain greater understanding of the wider care and support needs of people with RA in Scotland and the factors which contribute to them.
There are nearly 690,000 people across the United Kingdom with RA and 40,000 in Scotland alone. This is expected to rise to over 42,000 by 2020. With the new imperative to integrate health and social care across the UK, it was important for NRAS to explore the prevalence of co-morbidities; the impact of RA on work/occupation and how complex care needs were being met.
Read full press release by clicking here. Go to the Who Cares? Report.

Arthritis Action Publishes ESCAPE-pain pilot case study
Earlier this year, Arthritis Action ran a revolutionary new exercise programme in London and Eastbourne to determine whether it could be applied in a charity environment, as well as assess its effectiveness in treating chronic pain of arthritis.
Dubbed 'ESCAPE-Pain' for short, this intervention has been shown to reduce pain, improve ability to perform daily activities (such as walking, using stairs or getting out of a chair), and boost self-esteem, offering a sense of control of the pain.
Participants attended two sessions per week, for six weeks. Each session consisted of 20 minutes learning about self-management, followed by 40 minutes of group-based rehabilitation exercise, tailored to each participant's needs.
Previously delivered by NHS physiotherapy departments, the programme was found to be very effective in Arthritis Action pilot. Feedback from participants, as well as marked improvement in their mobility gave hope that ESCAPE-pain can be considered in non-clinical settings and potentially by a whole host of healthcare practitioners and fitness specialists - with huge implications for the future dissemination of ESCAPE-Pain.
The sessions were run by our Director of Therapies and Osteopath Matthew Rogers and our Registered Dietitian, Martin Lau. The case study was published under the title 'New models of delivery: the ESCAPE-pain programme in the charity sector' on the Health Innovation Network.
For a full copy, please visit: http://www.hin-southlondon.org/resources.

BSR Prizes and Awards – open for nominations
Each year BSR run a programme of prizes and awards to recognise achievements and to encourage those working to improve patient care.
We're now accepting nominations for:
• Michael Mason Prize - Awarded for excellence in clinical or scientific research in the field of rheumatology.
• Garrod Prize - Open to scientists with a non-clinical background currently working in rheumatology or a related discipline.
• Young Investor Award - Intended to encourage the work of young investigative rheumatologists.
Applications close 06 November 2016. For more information head to the BSR website.


Submit an abstract
BSR is now accepting abstract submissions for Rheumatology 2017 and BSPAR conference. This is your chance to present research that could have a significant impact on the practice of rheumatology.
• Submissions for the BSPAR conference close 03 October 2016
• Submissions for Rheumatology 2017 close 28 October 2016
To submit you abstract or to find more information visit the BSR website.


BHPR Educational Bursary
BHPR are kindly offering members £500 to put towards attending a course/conference or educational visit to help enhance your skills and knowledge in rheumatology.
To be eligible to apply applicants must write to BHPR and state how this bursary will benefit their personal development.
Applications will be judged anonymously and independently by a panel nominated by BHPR. Judges will reach a consensus on the applications and awards will be made to the applicants thought to benefit most.
Apply online, applications close 06 November 2016.


Autumn Conference
13-14 October | Bath Assembly Rooms
We're just weeks away from the Autumn Conference which is shaping up to be an unmissable event in your calendar. Now is the crucial time to book your place, as they're filling up quick!
You can start planning your visit by viewing the conference programme online, or if you would like the opportunity to network and meet other delegates why not join us for a special evening drinks reception hosted by the team at Bath Royal Hospital for Rheumatic Diseases and Professor Neil McHugh, or book to attend our conference dinner.


Myositis Masterclass
01-02 Dec | Manchester
Join BSR for two days of best practice idiopathic inflammatory myopathy learning:
• standardised classification
• examination methods
• diagnostic tools
• biopsy techniques
• muscle histology
• treatment protocols
You will benefit from a comprehensive training package giving you a complete picture of neuromuscular assessment in order to improve overall quality of patient care.
For more information or to book your place visit the course website.

Westminster Hall Debate and DCLG consultation
Westminster Hall Debate
We have, through our 'Arthritis Champions' in the House of Commons, moved a backbench debate in Westminster Hall, to be held on Thursday 20 October. This debate will be discussing, primarily the themes of Arthritis Research UK's Share Your Everyday campaign and we will be briefing MPs as such.
In support of our campaign, we aim for this debate to be an opportunity for MPs to share their own experiences of arthritis in order to encourage more people with arthritis to tell with their own stories about living with the condition and how it affects their day-to-day lives.
The focus of the debate will largely be on osteoarthritis and back pain, the burden of these conditions on both the individual and society, the challenges that these conditions raise for the health and care system and the support people with arthritis receive in and out of work.
DCLG consultation on proposed retention of 100% of business rates by local authorities
The policy team will be submitting a response to this consultation, making the case that the proposed transition from the current system of 50% retention of business rates and 50% of central government grants to 100% retention will have a significant impact on people with arthritis. In particular we are focusing on the potential for increased health inequalities due to the loss of the public health grant and the impact on social care if Attendance Allowance and the Better Care Fund are funded by business rates in the future.
Share Your Everyday campaign
Kicking off on World Arthritis Day this October, Share your Everyday will run for six weeks. Following the same format as last year, the campaign will give people with arthritis an opportunity to share their experience of living with arthritis – we want to hear how they push back the limits of arthritis to make their everyday life better.
More information will be available at www.arthritisresearchuk.org soon.

Arthritis Care commended for information booklet My Child has Arthritis
Arthritis Care's information booklet, My Child has Arthritis, was highly commended by reviewers at the BMA Patient Information Awards.
The booklet aims to provide the information that parents need to help them and their child understand and manage the condition, and to help them cope with both the practical and the emotional challenges involved in parenting a child who has any form of arthritis. The booklet is available to download here.
Arthritis Care was also the winner of the Third Sector Awards 2016 award for Fundraising Team of the Year.

BackCare's calendar of events
for 2016/2017
National BackCare Awareness Week
3rd - 7th October 2016
'Caring for Carers'

BackCare is working to help the UK's carers with this year's BackCare Awareness week.
For information about the event and how to order your BackCare Awareness Week pack,
please visit: http://www.backcare.org.uk/news/caring-carers-backcare-awareness-week/
The BackCare Christmas Carol Concert
12th December 2016
The Queen's Chapel, 6:30pm
Queen's chapel of the Savoy, Savoy Hill, Strand, London, WC2A 0DA
Tickets £18; donations for refreshments welcome.
To pre-order tickets please call 020 8977 5474
or visit http://www.backcaretrading.org.uk/
The Back Pain Show 2017
19th – 20th May 2017
The successful 'Back Pain Show' returns in 2017: the one-stop shop for all those who suffer from back problems, along with the health professionals who look after them.
For more information please visit: www.backcare.org.uk

Foundation Courses in Western Medical Acupuncture | BMAS
Venues: York, Cardiff, London, Glasgow, Dublin, Northwich (Cheshire)
Four-day course for regulated health professionals
Experienced, medically trained lecturers
Comprehensive course notes
100 Free needles


SELF/HOME ACUPUNCTURE
21 October 2016 BMAS House, Cheshire
A one-day course designed to equip practitioners with the skills to teach patients and/or their carers to use self-acupuncture.
Further acupuncture courses:
* Back pain * Headache * Palliative care * Womens' Health * Electroacupuncture
Further details & to book: www.medical-acupuncture.co.uk
Tel: 01606 786782 email: admin@thebmas.com
BMAS House, 2/3 Winnington Court, Northwich, Cheshire CW8 1AQ
BIMM Diary 2016/2017
The latest update on events and courses from the British Institute of Musculoskeletal Medicine, including: a Lumbar Epidural course; BIMM Winter Symposium focusing on exercise; a prolortherapy workshop; a two-day spinal course; and the Injection RoadShow.


Job Vacancy - Group and Events Officer
Arthritis Action is hiring a Groups and Events Officer to join our team based in London with travel around the UK. The role is a full time permanent position.
This role offers an exciting opportunity to assist the growth, development and day-to-day operation of Arthritis Action Groups and Self-Management Events. This is a varied role organising, supporting, nurturing, facilitating and setting up the safe running of Arthritis Action Groups services across the UK, Self-Management courses, attending networking events and giving presentations about Arthritis Action.
To apply, please send a covering letter explaining how you meet the Person Specification and what experience you have to deliver the job as set out in the Job Description, to Heather@arthritisaction.org.uk - no later than 5pm on Friday 14th October 2016.
Interviews for short-listed candidates will take place in London on Wednesday 26th October with second round interviews on Wednesday 9th November.
To apply or for more information, please download the job description.

Job Vacancies - Professional Engagement Officers
Professional Engagement Officer (2x roles)
Location: Chesterfield or London
Hours: Full-time, 35 hours per week
Salary: £28,000 - 30,000 + Benefits
Contract type: Permanent
Closing date: Midnight, Sunday 23 October 2016
Email your completed application by midnight on 23 October 2016 recruitment@arthritisresearchuk.org
First interviews expected: 3rd November (Chesterfield office) and 4th November (London office).
Download the full advert here. (PDF, 180 KB)


Bone & Joint Action Week 2016
Bone & Joint Action Week is our opportunity to highlight the importance of musculoskeletal health and the need to effectively prevent and manage conditions which affect it.
During this week there are dedicated days to highlight major rheumatic and musculoskeletal conditions:
12 October: World Arthritis Day
16 October: World Spine Day
17 October: World Trauma Day
19 October: World Pediatric Bone & Joint Day
20 October: World Osteoporosis Day

The Bone & Joint Decade, the Global Alliance for Musculoskeletal Health, gives an overarching theme for the week as well as encouraging active support of the individual days.


World Arthritis Day (WAD) - 12th October 2016
EULAR are running a campaign for WAD on ''The Future In Your Hands', encouraging people to share their stories about how they have taken action to live their life to the fullest with a rheumatic or musculoskeletal disease (RMD) and support others with RMDs.
Get involved via Facebook, Instagram and Twitter and join the conversation with the hashtag #WADstory.
Find out more at http://www.worldarthritisday.org/our-campaign.
World Spine Day - 16th October
World Spine Day is an initiative of the Global Alliance for Musculoskeletal Health, coordinated each year by the World Federation of Chiropractic.
This year the theme is "Straighten Up and Move" which accords with evidence supporting optimum care for spinal disorders and the World Health Organization's focus on physical activity as a way to combat a range of health disorders including cardiovascular disease, obesity and, of course, musculoskeletal disorders.
For information and resources about how organisations can get involved go to http://www.worldspineday.org/.


World Trauma Day - 17th October
World Trauma Day began in 2011 in New Delhi with the purpose to set a day aside to consider the impact, prevention and treatment of traumatic injuries and deaths.
World Health Organization (WHO) research has shown that at least 50 percent of road deaths occurring in developing countries could have been prevented with effective intervention after trauma has occurred, including immediate pre-hospital care.


World Pediatric Bone & Joint Day - 19th October
World Pediatric Bone and Joint (PB&J) Day, developed by the multi-disciplinary Pediatric Specialty Group of the United States Bone and Joint Initiative (USBJI) features educational stories on important bone and joint-related conditions and their impact on children.
The USBJI Pediatric Specialty Group's goal is to identify the primary areas of concern with regard to children's musculoskeletal health and to develop programmes and activities through research, education and advocacy.
Share your event or the day on Facebook or via Twitter @USBJI.


World Osteoporosis Day - 20th October
http://worldosteoporosisday.org/
http://arma.uk.net/the-institute-of-osteopathy-on-world-osteoporosis-day/
http://arma.uk.net/lace-up-for-bones-and-world-osteoporosis-day/


The Edgar Stene Prize 2017
The Edgar Stene Prize 2017 competition is open to people 16 years and over who are living with a Rheumatic and Musculoskeletal (RMD) disease. The 2017 prize will be awarded to the winning essay on the topic:
"Time is joint - Joints over time"
"Early diagnosis and access to care in rheumatic and musculoskeletal diseases (RMDs) - the ideal world and the reality - my personal story"
For many people with RMDs it can be a long journey to receive the right diagnosis and appropriate treatment for their condition. The competition invites entrants to write about their personal experience. As the UK's national member organisation of EULAR –PARE, ARMA will appoint a judging panel to decide upon the one essay we will submit to the competition on behalf of the UK. Please let us know if you would like to be part of the judging panel by emailing Anoushka at projects@arma.uk.net by Friday 2nd December 2016.
Please submit all completed essays to Anoushka at projects@arma.uk.net by Friday 23rd December 2016. Each entry should not exceed 2 pages (A4) and be submitted along with information about the author. Please see the full competition rules and letter to member organisations with further details on the essay theme.
The overall Stene Prize winner, chosen by a EULAR jury, will be announced by 15th March 2017. The Stene Prize winner will be awarded a prize of € 1,000 and will be invited to attend the Opening Plenary Session of the EULAR Congress in Madrid (14th June 2017) with travel and accommodation covered. The runner up will be awarded €700 and third place awarded €300.

EULAR Annual European Conference of PARE 2016
The annual conference was held in Sofia, Bulgaria and was hosted by BOPRD, the Bulgarian Organisation for Patients with Rheumatic Diseases.
More than 120 delegates from 33 countries attended the event aiming to 'inspire, educate and empower' their national organisations through expert speakers, sharing best-practice and providing networking opportunities.
Please see the conference video and report from the EULAR website.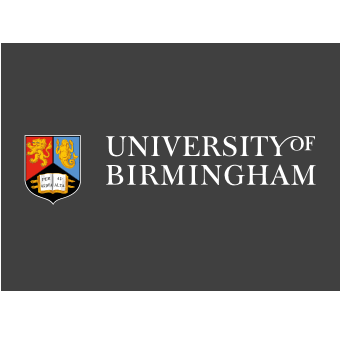 Older people's contribution to understanding and preventing avoidable hospital admissions
The University of Birmingham has conducted a study on practical ways to improve outcomes and deliver high-value, person-centred care from the perspective of older people. With estimates of over 2 million unplanned hospital admissions per year of people aged over 65, questions are often asked such as: 'Do they really need to be there?'; 'Is there nowhere more suitable for them to go?'; 'What might prevent them coming into hospital?'
Conditions where older people don't feel like a 'burden' need to be created. The study did not find large numbers of older people being inappropriately admitted to hospital; rather evidence was found of older people doing their best to stay out of hospital.
Some key findings from the study include:
• Only nine older people (nine per cent) felt they could have been cared for elsewhere. Their GPs or hospital doctors disagreed and felt their admissions (and those of other people on whom they commented) were entirely appropriate.
• Contrary to some media speculation, some older people appeared to have delayed getting in touch with emergency services, being very aware of the need to use scarce NHS resources wisely.
• In the run up to admission, GPs and other primary care professionals were often in touch with the older people and at the point of admission, ambulance staff played a key role.
• Health staff felt that hospital admission was more likely to be avoided if older people had early access to specialist staff who understood the complexity of the health and social problems which older people may experience.
Click here for the full findings, themes, commentary and and the Kingsfund report into emergency bed use.

Using behavioural science to help people to self-manage
Lessons from the world of behavioural science can help people to self-manage their health and wellbeing more effectively, according to two new publications from the Realising the Value programme. The two guides have been developed by the Behavioural Insights Team. Supporting self-management sets out how professionals working with people with long term conditions can help them to manage those conditions. Spreading change outlines how behavioural science can spread the take-up of person- and community-centred approaches to health and wellbeing.
Realising the Value is an NHS England-backed programme tasked with gathering evidence for person- and community-centred approaches, developing ways to embed these approaches, and sharing the learning to encourage take up. National Voices is part of the consortium delivering Realising the Value, alongside Nesta, The Health Foundation, Regional Voices, NAVCA, and Volunteering Matters. Final reports from the programme are due in November.


Brexit health and social care inquiry
The parliamentary Health Committee's pre-referendum inquiry into the impact of EU membership on health and social care demonstrated the wide range of areas affected by EU membership. The Committee is now inviting written submissions on the priorities for health and social care in the negotiations on the UK's withdrawal from the European Union. This will include what risks and opportunities for health and social care arise from this withdrawal, and how the Government should seek to mitigate the risks and take advantage of the opportunities of Brexit. The deadline for submitting your response online is 28th October 2016.
ARMA submitted a response to the House of Lords Select Committee on the Long Term Sustainability of the NHS. The Committee is considering five themes: resourcing issues; models of service delivery and integration; prevention and public engagement and digitisation, big data and informatics. The deadline for written submissions was 23rd September. Public hearings will continue until December and the committee aims to report to the House on recommendations by March 2017.
ARMA is producing a series of position papers on key themes facing the MSK sector. Like previous documents, these are the result of input from across our membership and our community, and contain recommendations for policy makers. Please share the papers on MSK and Work and MSK and Physical Activity widely. We are currently mapping our members' policies on self-management and prevention which will form the basis of the next two papers.
WHO landmark action plan will tackle tidal wave of musculoskeletal conditions
ARMA welcomes the publication of the ground-breaking World Health Organisation action plan to tackle musculoskeletal conditions in Europe (see here). The Action Plan was also welcomed internationally by the Global Alliance for Musculoskeletal Health, calling on the European Region to implement the Action Plan and all countries of the world to adopt a similar approach to tackling musculoskeletal conditions.
See ARMA press release for full details.
With strong support from members, ARMA also ran a successful social media 'Thunderclap' campaign on 22nd September generating wide support from across the MSK community to spread awareness of the action plan, especially in light of its relevance to MSK and the UK. The social media campaign Thunderclap reached more than 197,000 people.


National BackCare Awareness Week 3–7 October 2016
Members' Gathering in Scotland (Stirling), NRAS 04 October 2016
Bone and Joint Action Week 12-20 October 2016
World Arthritis Day 12 October 2016
BSR Autumn Conference 13-14 Oct 2016
Arthritis Action job vacancy closes 14 October 2016
NASS Birthday Bash, London 15 October 2016
World Spine Day 16 October 2016
World Trauma Day 17 October 2016
BIMM Roadshow, Milton Keynes 19 October 2016
"Life With Five Prime Ministers" PMRGCA UK, House of Lords event 19 October 2016
World Pediatric Bone & Joint Day 19 October 2016
World Osteoporosis Day 20 October 2016
BMAS one-day acupuncture course, Cheshire 21 October 2016
East Anglia Lupus Information Day 22 October 2016
Arthritis Research UK job vacancies close 23 October 2016
Submissions for Rheumatology 2017 close 28 October 2016
BHPR Educational Bursary application deadline 06 Nov 2016
BSR Prizes deadline 06 Nov 2016
Osteoporosis 2016 Conference, Birmingham 7-9 Nov 2016
Institute of Osteopathy conference 2016 11 Nov 2016
BIMM Lumbar Transforaminal Epidural & SI Joint Course 17 Nov 2016
Policy, Comms and Gold Stakeholders meeting 23 Nov 2016
BSRM Annual Scientific Meeting, Manchester 21-23 Nov 2016
BIMM Monthly MSK meeting 24 Nov 2016
PCR Annual Conference, York 24-26 Nov 2016
BSR Myositis Masterclass, Manchester 01-02 Dec 2016
Clinical Networks Steering Group 02 Dec 2016
BIMM Winter Symposium, Brighton 03 Dec 2016
BackCare Christmas Carol Concert, London 12 Dec 2016
BIMM Prolotherapy Workshop 26 Jan 2017
BIMM Spinal Course 11-12 Feb 2017
Rheumatology 2017, ICC Birmingham 25-27 April 2017
LUPUS UK AGM and Information Day, Winchester 06 May 2017
World Lupus Day 10 May 2017
BIMM Spring Symposium 13 May 2017
Back Pain Show 2017, Birmingham 19-20 May 2017

To see previous issues of the newsletter, click here.
Please starting thinking about sending your items for inclusion in our next
ARMA newsletter