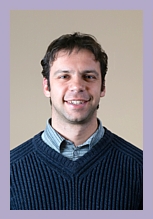 Dear All,

Whether at the individual, organisational or indeed national level, when we scan the horizon in front of us and try to set out the path ahead for ourselves, it is occasionally useful also to look back at where we have come from.
ARMA began life in 1972 as the British League Against Rheumatism, and in 1996 changed its name to what it is today. With time, our membership expanded and grew to include a broad range of organisations, both professional and patient-led, including the British Orthopaedic Association, the Chartered Society of Physiotherapy, Arthritis Research UK and the National Osteoporosis Society - in addition to long-standing members such as the British Society for Rheumatology, Arthritis Care and NRAS.
As the United Nations grew out of the League of Nations, so ARMA has also evolved, and not unlike either of those organisations, ARMA has also gone through its rough patches (though thankfully not quite as rough). But each time it has emerged a better and stronger Alliance for it, maturing with time.
One thing has remained constant: our patient-centred ethos, and our commitment to improving outcomes and quality of life for people living with all forms of MSK conditions.
As I wrote in our last newsletter, "MSK" is always a tricky term but it does have real currency; it gives us profile, and it enables us to speak with one voice, which is something that all our external stakeholders, from government to local decision-makers, want from us. While there are many differences between the various MSK conditions, "bones, joints and muscles" is our overarching common denominator, and this allows us to not only influence outside of a purely clinical agenda to areas such as prevention, quality of life, and the increasingly important "work" agenda, but also to really take a person-centred perspective in everything we do. Our strength as an Alliance lies largely, in fact, in our variety – and our members in turn can draw benefit for their own areas from being part of a strong Alliance.
Today, ARMA is unique in bringing together patient-led AND professional bodies across as broad a spectrum as that of MSK conditions.
Speaking with one voice is an important part of being an effective Alliance. This week we published our first two policy position documents – on MSK and work and MSK and physical activity – which like previous documents, such as our General Election Manifesto and Key Messages for Commissioners in England, are the result of input from across our membership and our community. Please do share these widely. We intend for these documents to be but the first in a series of policy position documents on a range of key issues, which together will form an important part of a new online "ARMA Library".
Additionally, if we want to influence decision-making - and in England, commissioning - we need to be speaking the language of decision-makers and commissioners, and that language now includes the words "MSK" writ large. Which is part of the reason why our clinical networks project in particular is increasingly gaining great traction across the country.
As you read this I will probably be on my way to Manchester for this year's NHS Health Innovation EXPO, where we are running two sessions with NHS England on our project, including guest speakers who will be focusing on falls prevention and the benefits of early access to physiotherapy in particular. This year ARMA has kindly been offered a number of free places for all of our members, which we shared by email. Even if you can't be there in person, please do tweet and retweet @MoscogiuriF, @WeAReARMA, @NHSEngland and @MSKCommunity.
The week after I will be in Belfast for the annual BOA Congress, where again we will be running a session focused on the clinical networks project with speakers including the NHS MSK National Clinical Director, Right Care's Optimal Value Pathways Lead, the BOA's Commissioning Lead and Bone and Joint Decade Ambassador Nick Welch. We have set the bar high for ourselves in recent years with similar sessions at both the BSR and BOA conferences, and I'm sure this one won't disappoint either.
We will also be running up to 4 regional events with NHS England as part of the project between now and March, the details of which will be determined soon.
And of course our MSK Knowledge Network's Yammer group continues to develop, slowly but steadily, as well as the more recent forum on LinkedIn. Our programme of acclaimed (!) webinars also continues apace – in fact it will be speeding up – following the last one on The National Back Pain and Radicular Pain Pathway, led by Prof Charles Greenough. The next one will be on 30 September, on Coordinating a person-centred pathway to high quality care for people with rare autoimmune disorders, led by BSR President Dr Peter Lanyon.
Finally, as you know, each year ARMA hosts an Annual Lecture with high-profile speakers. This year I'm delighted to announce that Stephen Dorrell, currently Chair of the NHS Confederation, and whose long and distinguished career needs no introduction, will be giving this year's ARMA Lecture, on 30 November. I hope to see many of you there. Watch this space!
Yours sincerely,
"We are all faced with a series of great opportunities brilliantly disguised as impossible situations."
by Rob Yeldham, Director of Strategy, Policy & Engagement for the Chartered Society of Physiotherapy.
Musculoskeletal disorders are the largest cause of disability in the UK. Some conditions may be caused by, or exasperated by, work. Others are not work related but impact on the ability of people to work. Only around six in ten working age people with an MSK are in work. Many people with arthritis are hiding their condition at work for fear of their employer's reaction. So how can we support people working and managing MSDs?
Many ARMA members are already engaging employers and policy makers to address these issues. The Government's fit for work agenda has provided an impetus for this. ARMA has produced a positon paper on work in response. But can we do more with employers and working people themselves?
Good employers are already investing in occupational health services to address MSK conditions. For example, NHS England's Commissioning for Quality and Innovation (CQUIN) scheme funds NHS employers to provide physiotherapy to address MSK problems amongst NHS staff. The 2015 NHS staff survey reported that 25 per cent of NHS staff had experienced work related MSK issues in the previous 12 months.
But what about working people themselves? A largely untapped resource for supporting working people with MSK conditions are trade unions. They exist to support their members at work. They are not just about pay. One possible source of help could be union health and safety reps. Health and safety reps can conduct safety audits, advise people and raise issue of concern with employers. Should we be offering advice and information on avoiding and managing MSDs to unions to include in their guidance for reps?
Most unions work in partnership with employers. Where good partnership arrangements are in place unions can encourage employers to adopt policies that support staff with MSDs. Unions can also influence what occupational health support is available for staff with MSK conditions. But do unions known about the scale of the challenges their members may be facing at work because of MSDs?
The CSP is taking a motion on hidden disability at work to the TUC Congress this month. They are specifically highlighting arthritis in this context. But have we done enough to educate unions about the issues their members face in relation to MSDs and how this impacts on the productivity of firms and public services?
The CSP is the trade union and professional body for physiotherapists and physiotherapy support staff in the UK, Channel Islands and Isle of Man.

Members' News and
Resources

Secukinumab recommended by NICE for Ankylosing Spondylitis
NASS are delighted to hear that NICE has recommended secukinumab (Cosentyx®) as an option for treating active AS in adults whose disease has responded inadequately to conventional therapy (non-steroidal anti-inflammatory drugs or TNF-alpha inhibitors).
This recommendation has been published by NICE in what is called a Final Appraisal Determination (FAD). This means that there is still the possibility that an organisation could appeal against the decision. Any appeal must be received by 18 August 2016. However, we hope it will move quickly to become guidance. We will keep you updated.
The Scottish Medicines Consortium (SMC) has also completed its assessment of secukinumab and we are also delighted to report that it has been accepted for use within NHS Scotland. It can now be used in the treatment of active ankylosing spondylitis (AS) in adults who have responded inadequately to conventional therapy.
NASS Chief Executive Debbie Cook said:
"NASS is delighted that NICE and the SMC have given a positive decision on secukinumab (Cosentyx) for ankylosing spondylitis (AS). At the moment treatment options are very limited for people living with AS and this will offer a new option. We hope that now people affected by AS will be able to discuss the suitability of both secukinumab and the range of anti TNF therapies with their rheumatologist and decide together which would be the best option for them."
Secukinumab is NOT an anti-TNF. It is a human monoclonal antibody that selectively neutralises circulating IL 17A. Research shows that IL 17A plays an important role in driving the body's immune response in psoriasis and spondyloarthritis conditions, including psoriatic arthritis and AS.
You can read the full Scottish Medicines Consortium decision here.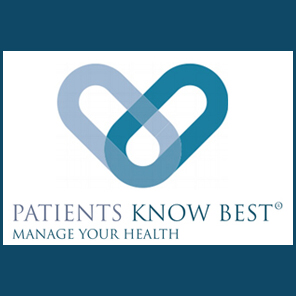 NRAS partners with Patients Know Best
NRAS is delighted to be partnering with Patients Know Best (PKB) in an exciting new patient-centred venture to create a 'patient portal,' which will lead to better care and greater support for all those with rheumatoid arthritis (RA).
Powered by Patients Know Best – the world's only fully patient-controlled medical records system – the new NRAS digital portal will provide RA patients with a facility to gain support and ensure their full medical records are in one easy-to-access location.
The complex nature of rheumatoid arthritis means that patients are often treated by multiple health professionals and teams in different locations – this can result in fragmented care. The new portal will enable RA patients to join up the medical and third sector support – ensuring that everyone has a single, current version of a patient's medical record and care plan.
To read the full press release, click here.


Inspiring Healthcare Professionals
Our amazing Wantage GP, Vineet, has now made it to the second round of the Mountain Warehouse Charity Challenge to win £10,000 for NRAS! The final round of voting is now open so please click the link on our website to vote and to read his Jogle for JIA story.
Another amazing story is that of Dr Martin Lee, our Newcastle Rheumatologist, who has stepped up to the mark yet again and is raising funds for NRAS. His team, Angels of the North, will be taking part in the Great North Run on the 11th September. As if that wasn't enough, Martin is also taking part in a 60 mile bike ride and a 13.5 mile kayak race! Please show your support by visiting his Virgin Money Giving page.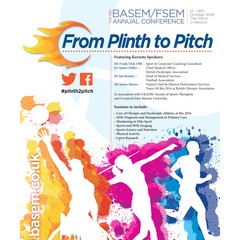 Developments in Osteoarthritis Research
The latest evidence on osteoarthritis research and what it means for clinical practice will be presented by Professor Nigel Arden at the Faculty of Sport and Exercise Medicine (FSEM) and British Association of Sport and Exercise Medicine (BASEM) joint conference, from Plinth to Pitch, 13-14th October in Liverpool.
Professor Arden, who specialises in Rheumatic Diseases and is an International Leader in epidemiology and predictive modelling and trial design, will explain why there has been a sea-change in the research agenda into osteoarthritis, including a strong move away from a structural osteoarthritis to pain and function, both at the level of pathogenetic research, but also in terms of outcome measures and clinical trials.
During his session Professor Arden will also discuss the focus away from established osteoarthritis - those with definite radiographic osteoarthritis and pain, to early osteoarthritis which is defined as those with symptoms and signs of osteoarthritis in the absence of classic radiographic features. This is now requiring a new set of criteria for definition and outcome, but will be the focus of much research over the next 5-10 years.
These concepts, will be discussed in detail on Thursday 13 October during the FSEM session from 2pm – 4pm.
Sessions on Primary Care, MSK and Physical Activity will also include talks on; The Surgical Management of Osteoarthritis Knee, Ultrasound on the Knee, Imaging and Radiology and National Action to Support Local Movement.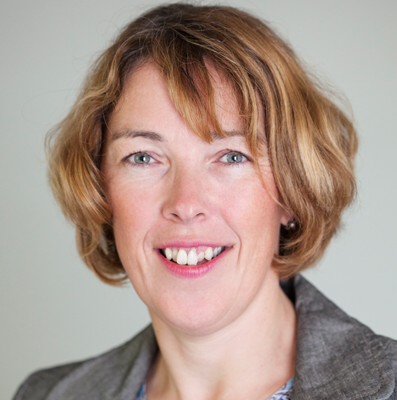 Transforming care for people with MSK conditions
by Dr Jill Firth, BHPR President, Consultant Nurse in Rheumatology and Director for Service Improvement at the Pennine Musculoskeletal Partnership Ltd in Oldham.
Over the past 20 years of working as a special ist nurse, I have witnessed first-hand the changing face of care for people with Musculoskeletal conditions (MSK) – particularly Rheumatoid Arthritis – leading to better outcomes for patients.
This can, in part, be attributed to advances in treatment strategies, including biologic therapies, but is also a consequence of better access to care provided by a multi-disciplinary team (MDT) comprising consultant rheumatologists, specialist nurses, physiotherapists, occupational therapists and podiatrists as a core nucleus.
Data emerging from the second year of the National Clinical Audit for Rheumatoid and Early Inflammatory Arthritis provides further evidence of the importance of this team approach in achieving NICE Quality Standards for the management of RA and other MSK conditions.
In year one of the audit we found that higher numbers of consultants were associated with shorter waiting times to first appointment, facilitating early diagnosis and rapid access to care. Only 37% of patients were seen within three weeks of referral (NICE Quality Standard 2) and 25% of patients waited seven weeks or more for a specialist assessment.
Click to read full item online.
British Society Rheumatology is promoting a webinar, as part of the MSK Network Series of webinars, on 30 September 2016, 12.00-13.00: "Coordinating a person-centred pathway to high quality care for people with rare autoimmune disorders".
The webinar is aimed at commissioners, clinicians and providers. Once you have registered you will be sent a calendar invite containing details on how to join.

National clinical audit for rheumatoid and early inflammatory arthritis
2nd year report launched
BSR published the 2nd audit report for the national clinical audit for rheumatoid and early inflammatory arthritis on 25 July at the King's Fund. Speakers at the event covered the key findings, impact of the audit to date, a patient perspective and next steps, to an audience including NHS England, HQIP, patient charities, pharmaceutical companies and representatives from trusts and health boards who had participated.
The key findings, which were featured by the BBC, include:
• 20 per cent of patients who see a GP with suspected rheumatoid and early inflammatory arthritis are referred to specialist services within 3 days
• The national findings disguised considerable variation at a local level
• 68% of patients were treated with DMARDs disease modifying drugs within 6 weeks of referral, up from 53% in year 1
• Data from the audit is being used to facilitate discussions with commissioners with a view to delivering better patient care.
The report, press release and presentation of key findings can be found on the BSR website.
We are currently collecting examples of best practice for each of the NICE Standards from participating units in England and Wales, with a view to sharing these shortly and helping to inform discussions about service improvements.
Click for details of BSR's Myositis Masterclass and Basic Ultrasound Course.

Contract for Arthritis Care's CSU for knee or hip replacement surgery
Arthritis Care's innovative commissioned service with West Berkshire Commissioning Support Unit (CSU), covering four Clinical Commissioning Groups, has moved from a two-year pilot to a contracted service. The service enables individuals to make better informed decisions around if and when to undergo knee or hip replacement surgery.
Joe Smart, Transformation Lead from the CSU confirmed "a new contract has been agreed with Arthritis Care which offers excellent value for money and enables the charity to bring in additional resources to provide the service on a larger scale".
The NHS has confirmed that the service saw 642 patients over two years, of which only 98 have gone on to have a surgical intervention within 24 months of receiving our service. The resulting 544 fewer surgical interventions over a two year period was credited with generating savings to the NHS of £2.6 million.

Arthritis Research UK Report on Physical activity provision
Arthritis Research UK have provided ARMA with the latest draft of this report which summarises the evidence of the benefits of physical activity for people living with arthritis and MSK conditions, and asked for feedback by September 2nd.
The report has been circulated among a wide range of stakeholders including organisations responsible for commissioning and providing local services, as well as MSK physical activity organisations who may also find the document of interest.
We will keep ARMA updated with the progress of the report as it moves towards publication.
Party conferences
Arthritis Research UK will have staff representation at all four major party conferences (Conservative, Labour, SNP & Lib Dem). We will be hosting a roundtable on primary care with CSP at the Conservative party conference.
NHS Expo
Tim Marshall will be attending the NHS Expo conference and joining the ARMA session on the 8th September.
Scottish Policy & Public Affairs
We will be travelling up to Scotland in early September to meet with MSPs to discuss our work on Scottish policy currently focusing on public health and physical activity and where we can work together to improve services for people with arthritis. We will also be attending the NRAS Parliamentary Reception in Holyrood on the 6th September.
Physical activity provision for people with musculoskeletal conditions report
We have provided ARMA with the latest draft of this report which summarises the evidence of the benefits of physical activity for people living with arthritis and MSK conditions and asked for feedback. The report has been circulated among a wide range of stakeholders including organisations responsible for commissioning and providing local services, as well as MSK physical activity organisations who may also find the document of interest. We will keep ARMA updated with the progress of the report as it moves towards publication.

BCA Annual Conference, 1-2 October 2016
The British Chiropractic Association's annual conference will be held at Woodland Grange, Leamington Spa, Warwickshire on 1-2 October 2016. Centrally located and with excellent road, rail and air transport links, it is easily accessible. The speaker line-up is as enticing as it is informative. It includes:
• Robert Gunzburg, M.D., Ph.D., is a consultant Spinal Surgeon in private Practice in Belgium
• Jacqui Bunge is a chiropractor with a special interest in paediatrics
• Killinger is a professor of Diagnosis at Palmer College of Chiropractic
• Jesper Dahl, DC, has a keen interest in the diagnosis and management of all musculoskeletal injuries and this management is optimised towards full functional rehabilitation
In addition to the fantastic speaker line-up, we also have our gala dinner on the evening of 1st October. You will have the time of your lives. Make sure you don your glad rags and wear your dancing shoes to dance the night away.
Early bird rates are available for those who book before 9th September. We have also negotiated very favourable rates for hotel accommodation at the Conference Centre.
Why not bring your family too and make a holiday of the weekend? There is so much to see in the area. Get booking with the following link: https://conf.chiropractic-uk.co.uk/

Paul Hitchcock is the new British Acupuncture Council CEO
The British Acupuncture Council (BAcC) has recently appointed Paul Hitchcock as the Chief Executive Officer. Paul has a background with the AHP professional bodies and the health and care services, and he looks forward to ensuring that the BAcC continues to play a significant role in the important work of ARMA.
Meanwhile, the BAcC is continuing to raise the profile of traditional acupuncture in MSK pathways and is involved in a number of ongoing and newly started consultations.
As well as those undertaken directly by NICE, there are others of equal importance that sometimes receive less prominence, for example, the consultation on the British Orthopaedic Association Commissioning Guides.
This consultation runs throughout August with a closing date of 1st September and the guides cover:
• Painful osteoarthritis of the knee
• Pain arising from the hip in adults
• Carpal Tunnel Syndrome (this guide previously covered other conditions associated with painful tingling fingers)
• Painful deformed great toe
The comment forms and guides being consulted on are available via this page:
http://www.boa.ac.uk/pro-practice/commissioning-guides/
On another note, the BAcC annual conference is fast approaching and there will be a full report in a later newsletter.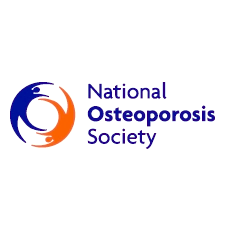 NOS Consultation responses under way for NICE and others
Part of the work of the National Osteoporosis Society involves offering our views and expert opinions to those writing reports, standards and guidelines produced by the NHS, NICE and a wide range of health organisations. This work ensures those making decisions about health take osteoporosis into account.
Our policy team is currently busy with consultation responses for a number of different organisations.
We are feeding into NICE's forthcoming update to the Quality standard on menopause, falls, hip fractures and osteoporosis which is due for publication in November 2016.
We are also submitting a response to Scottish Dental Clinical Effectiveness Programme's Draft guidance on Oral Health Management of Patients Prescribed Anti-resorptive or Anti-angiogenic drugs.
Finally, we're also feeding into a consultation process launched recently by The Commissioner for Older People for Northern Ireland, Eddie Lynch, in response to draft priorities for action.
The charity's scientific conference is just around the corner, due to take place between the 7th and 9th of November. Osteoporosis 2016 is the only conference in the UK that you need to be at if you work in bone health. You can register here.
We're also still taking booking for our National Training Scheme for Bone Densitometry, which takes place at the Aston Conference Centre in Birmingham between 3rd and 4th of October.
Elsewhere at the charity, our #laceupforbones awareness campaign is underway. There's only one direction we need to go in the journey to end the pain of osteoporosis. Forward. Wear your orange laces and say you'll be with us all the way.

BIMM Events Calendar, August 2016
An updated calendar of events from the British Institute of Musculoskeletal Medicine.
The diary includes dates of BIMM courses: the Lumbar Transforaminal Epidural & SI Joint Course, Prolotherapy Course, and the Injection RoadShow; plus details of the Winter and Spring symposia.
It is available to download in PDF form, and you can also see the dates in the context of ARMA's Events Calendar.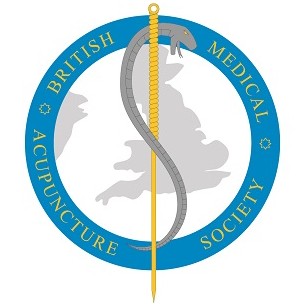 BMAS Acupuncture Foundation Course
The British Medical Acupuncture Society (BMAS) Foundation Course is a mixture of lectures and practical group sessions. Group sizes are kept to a max of 12. In the initial stages of training the emphasis is on safety and all attendees will be observed by experienced medical acupuncturists to ensure a safe needling technique. Teaching on the Foundation Course is based on scientific explanations of acupuncture as far as possible, but it also involves some traditional Chinese concepts.
The course fee includes tuition, a set of detailed course notes, 100 needles, access to the BMAS Points Resource and refreshments throughout the course.
We also offer Refresher days, Intermediate short courses to enhance practical skills and Supplementary days for experienced practitioners who wish to refresh their knowledge in a wide range of topics including Back Pain, Headache, Electro acupuncture, Palliative Care, Self-Acupuncture & Women's Health. Courses are open to BMAS members and non-members.
The annual Autumn Scientific meeting is due to be held on Saturday 29 October 2016 at the Royal College of Practitioners in London.
Speakers include:
Jorge Vas - on fibromyalgia
Kien Trinh - on back pain treatments
To book this meeting and courses go to www.medical-acupuncture.co.uk or telephone 01606 786782.

Arthritis Research UK Vacancies
Arthritis Research UK are currently looking to fill three job roles. See the job descriptions and person specifications for both on the arthritisresearchuk.org Work for Us page.
Research Programme Manager
Location: Chesterfield
Hours: Full time, 35 hours per week
Salary: £37,000 + benefits
Contract type: Permanent
Closing date: Midnight, Thursday 1 September 2016
Research Programme Manager - Maternity Cover
Location: London or Chesterfield
Hours: Full time, 35 hours per week
Salary: £37,000 + benefits
Contract type: Maternity cover – 16 months fixed term
Closing date: Midnight, Thursday 1 September 2016
Professional Engagement Manager - Maternity Cover
Location: Chesterfield or London
Hours: Full-time, 35 hours per week
Salary: £35,000 - £38,000 + Benefits
Contract type: 12-month maternity cover
Closing date: Midnight, Sunday 11th September 2016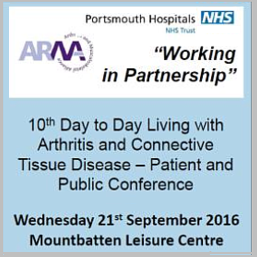 Do you look after someone who has Arthritis or Connective Tissue Diseases?
Many family members, friends and neighbours do not recognise themselves as carers because they see their role as being a spouse, partner, sibling, parent, child, friend or neighbour. They are doing what comes naturally – caring for someone who needs them.
Each caring situation, carer and cared-for person is unique: there is no such thing as a typical carer. Carers can live in the same house as the person they care for or live nearby, or a distance away. Carers are not paid a wage to provide support and are sometimes referred to as unpaid or informal carers.
Caring can be rewarding but it can also affect your home life, work life, free time and your relationship with the person you care for.
The Department of Rheumatology, working with the Portsmouth City Carers Team, are dedicating a room to the role of carers at this year's Day to Day Living with Arthritis and Connective Tissue Disease – Patient and Public Conference, on Wednesday 21st September 2016.

You could be eligible for Carers' support even if you don't think of yourself that way.
Take time to review your options and find out what support is available to you.
Read the PDF leaflet from the Portsmouth Carers Centre.

UK Rheumatology Nurses & Practitioners Society Conference
ARMA Portsmouth are pleased to announce the 1st Wessex Regional Meeting and Conference of the UK Rheumatology Nurses & Practitioners Society. It will take place on the 1st and 2nd December 2016 in Southampton.
As part of the conference, there is also the opportunity for delegates to attend a gout symposium on the Thursday evening with a working dinner.
For the programme of events, delegate offers and registration form, please download and save the attached PDF document.
Holiday Inn Southampton,
Herbert Walker Way,
Southampton,
SO15 1AG
To find out more about this new organisation, the UK Rheumatology Nurses and Practitioners Society, please visit their website: http://www.ukrheumatologynursessociety.co.uk/about


October 16th is World Spine Day
It's an initiative of the Global Alliance for Musculoskeletal Health that is coordinated each year by the World Federation of Chiropractic.
This year the theme is "Straighten Up and Move" which accords with evidence supporting optimum care for spinal disorders and the World Health Organization's focus on physical activity as a way to combat a range of health disorders including cardiovascular disease, obesity and, of course, musculoskeletal disorders.
For information and resources about how organisations can get involved go to http://www.worldspineday.org/

Bone and Joint Decade Action week
12th to 20th October 2016
The BJD week includes the following dedicated days:
12th October: World Arthritis Day (WAD)

EULAR have a two-year campaign, "It's in your hands, take action" of which 2016's specific theme is "The Future in Your Hands". This campaign asks people to share their stories about how they have taken action to live life to the fullest with a rheumatic and musculoskeletal disease (RMD) or how they support others with RMDs.

Find out more at http://www.worldarthritisday.org/get-involved.
16th October: World Spine Day
17th October: World Trauma Day
19th October: World Pediatric Bone & Joint Day
20th October: World Osteoporosis Day
Download a campaign toolkit and find out how you can get involved with the "Love your Bones" campaign at http://worldosteoporosisday.org/

The First European Civic Prize on Chronic Pain launched
The Active Citizenship Network has launched a competition to provide examples of good practice (within European countries) in working with people with chronic pain.
Tell us about your way of working with chronic pain and win!
Please see the competition webpage for more information including the project leaflet, the guide and the link to fill the form by the 31st of August 2016.
The winners will be given an expenses-paid visit to another winner, and will be published in English in a suitable journal.

The Edgar Stene Prize 2017
The Edgar Stene Prize 2017 competition is open to people 16 years and over who are living with a Rheumatic and Musculoskeletal (RMD) disease. The 2017 prize will be awarded to the winning essay on the topic:
"Time is joint - Joints over time"
"Early diagnosis and access to care in rheumatic and musculoskeletal diseases (RMDs) - the ideal world and the reality - my personal story"
For many people with RMDs it can be a long journey to receive the right diagnosis and appropriate treatment for their condition. The competition invites entrants to write about their personal experience. As the UK's national member organisation of EULAR –PARE, ARMA will appoint a judging panel to decide upon the one essay we will submit to the competition on behalf of the UK. Please let us know if you would like to be part of the judging panel by emailing Anoushka at projects@arma.uk.net by Friday 2nd December 2016.
Please submit all completed essays to Anoushka at projects@arma.uk.net by Friday 23rd December 2016. Each entry should not exceed 2 pages (A4) and be submitted along with information about the author. Please see the full competition rules and letter to member organisations with further details on the essay theme.
The overall Stene Prize winner, chosen by a EULAR jury, will be announced by 15th March 2017. The Stene Prize winner will be awarded a prize of € 1,000 and will be invited to attend the Opening Plenary Session of the EULAR Congress in Madrid (14th June 2017) with travel and accommodation covered. The runner up will be awarded €700 and third place awarded €300.


Wellbeing Our Way's Impact Report
National Voices' Wellbeing Our Way programme brings together charities, community organisations and individuals. We work together to develop culture and practice across the voluntary sector to enable people with health needs to live well, in ways that matter to them.
As Wellbeing Our Way reaches its two year milestone, this Impact Report provides a valuable opportunity to reflect on our journey to date: what's working well, what we've learnt, and what's next for Wellbeing Our Way. It offers an overview of our activities and progress, and shares our impact as reported by those involved in the programme.
79% of participants report that their knowledge, skills, confidence and motivation have increased as a result of their involvement in Wellbeing Our Way; and 75% report that their organisation has developed its practice and attribute this at least in part to their involvement in the programme.
Open and download Wellbeing Our Way's Impact Report 2016.




RCN-SOTN International Conference & Exhibition, Cardiff 08-09 Sept 2016
CEO meeting, 10.00am-12.30pm, BOA, 35-43 Lincoln's Inn Fields 20 Sept 2016
Clinical Networks Steering Group, 2:00-4.30pm, BOA, Lincoln's Inn Fields 20 Sept 2016
Day to Day Living with Arthritis and Connective Tissue Diseases conference 21 Sept 2016
BSR Basic Ultrasound education course 23 Sept 2016
British Conference for Acupuncture and Oriental Medicine 23-25 Sept 2016
Policy, Comms and All Stakeholders meeting 27 Sept 2016
Rheum for You – Nottingham, NRAS 29 Sept 2016
Lupus Awareness Month Begins 01 October 2016
British Chiropractic Association Annual Conference, Leamington Spa 01-02 October 2016
Members' Gathering in Scotland (Stirling), NRAS 04 October 2016
BSR Autumn Conference 13-14 Oct 2016
NASS Birthday Bash, London 15 October 2016
BIMM Roadshow, Milton Keynes 19 October 2016
"Life With Five Prime Ministers" PMRGCA UK, House of Lords event 19 October 2016
World Osteoporosis Day 20 October 2016
East Anglia Lupus Information Day 22 October 2016
Osteoporosis 2016 Conference, Birmingham 7-9 Nov 2016
Institute of Osteopathy conference 2016 11 Nov 2016
Policy, Comms and Gold Stakeholders meeting 23 Nov 2016
BSRM Annual Scientific Meeting, Manchester 21-23 Nov 2016
PCR Annual Conference, York 24-26 Nov 2016
BSR Myositis Masterclass, Manchester 01-02 Dec 2016
Clinical Networks Steering Group 02 Dec 2016
BIMM Winter Symposium, Brighton 03 Dec 2016
Rheumatology 2017, ICC Birmingham 25-27 April 2017
Back Pain Show 2017, Birmingham 19-20 May 2017

To see previous issues of the newsletter, click here.
Please starting thinking about sending your items for inclusion in our next
ARMA newsletter