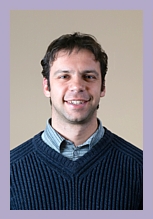 It's hard to describe a month like the one we've just had, which has been characterised by many positive things for our community, but overshadowed by external events. Like me, many of you will feel worried and dismayed at the result of the EU referendum. There is no denying that whatever the practical implications of it – politically, for the NHS, for our respective areas of work – and whatever actually ends up happening at the end of what could well turn out to be a long and winding road, this result casts tremendous uncertainty over the UK, and Europe, in many different ways and for some time to come.
I've talked a lot about the value of networks over the years. In 2014 I wrote this blog for National Voices, reflecting on the meaning of a "network society." ARMA is a network: we work together, collaboratively, to tackle the shared challenges we all face, and achieve our shared objectives. EULAR is a network. The Global Alliance for MSK Health is a network. Our members have their own networks. Networks know no boundaries. And the really key thing about networks is that they are more than the sum of their parts: they create their own value, their own wealth, their own social capital, by virtue of transcending boundaries, and generating the "transformational change" we've all often heard about. By breaking down barriers, they enable the kind of multiculturalism that makes a city like London, where many of us are based, and a country like the UK genuinely special. The same goes for the NHS, where multidisciplinary working is clearly the way forward. Which is why when walls go back up, it's both damaging and disheartening.
It's very difficult to say what will happen now; with our two main parties locked in internal power struggles; the Lib Dems already promising to keep the UK in the EU; Scotland putting a fresh stake in the ground over independence; our government's lines of negotiation with the EU far from clear; mixed messages from lots of people about access to the single market; a petition for a second referendum, which has attracted over 4m signatures; and growing voices of dissent and calls for an early General Election. The events of the last few days alone in both the Tory and Labour parties are enough to make the Borgias look like one happy family. Just like a real-life box set, it feels like there may well be many more twists in the tale before we know for sure where we stand, in almost any respect.
The start of June saw the annual EULAR conference in London, where ARMA and several of our patient-led member organisations had a stand, and which by all accounts was very positive and productive. The next Edgar Stene prize competition is now open: see below.
Positive and productive also describes ARMA's growing collaboration with NHS Right Care, which is going from strength to strength. In addition to providing input to their programme of Optimal Value Pathways, one of which will focus on fragility fractures, and in addition to the new Commissioning for Value packs, which have used some of the MSK indicators identified by our community, I was also invited to speak at NHS Right Care sessions at two conferences this past month. The first was an HFMA conference on "spending wisely", where I highlighted the value of programmes like ESCAPE Pain and some of the resources produced by ARMA members, including the FLS benefits calculator and the physiotherapy cost calculator. Good care is everybody's business, not least the finance managers', among other things because bad care costs more, and is unsustainable. The latter event was the Right Care stream at the Health + Care conference, where again I talked about the MSK clinical networks project and encouraged everyone to sign up to our Knowledge Network.
This last week we held our second meeting with Prof Kevin Fenton and his team at Public Health England, where we discussed, among other things, developing an MSK narrative following the "mapping" documents which we've produced on MSK and work and MSK and physical activity, based on our members' input. Please also continue to help promote the One You campaign through your websites, member communications and social media. At the end of August (around the same time as the publication of a Green Paper on health and work), this campaign will have a special focus on physical activity. We also discussed the merit of developing an MSK equivalent of the mental health toolkit for employers recently produced by Business in the Community.
Finally, I'm very excited about Arthritis Research UK's newly-launched MSK Health Questionnaire, which is the result of a long and collaborative effort involving the entire MSK community and healthcare experts, and which will no doubt be an extremely useful tool in helping to not only capture the "right" MSK data and evidence much more consistently and systematically, but ultimately make services more outcomes-focused and patient-centred.
This month's guest blog is by Dr. Peter Lanyon, President of the BSR. In addition, Henry Mace, Professional Development Lead at the National Osteoporosis Society, has also written a blog for NHS England on reducing fragility fractures, ahead of their upcoming webinar on 21 July (see link for details).
All the best,
by Dr Peter Lanyon, Consultant Rheumatologist, Nottingham University Hospital;
President, British Society for Rheumatology
Two months ago, at our annual national conference on the banks of the Clyde, it was a privilege to start my elected term of office as President of the British Society for Rheumatology. And I'm very excited to be serving BSR in this role. Our members are front-line clinicians, nurses and allied health professionals working across the health community. Every day, and sometimes 24/7, they deliver care to try and improve the lives of people living with rheumatic and musculoskeletal diseases. I'd like to share with you some of the ways in which we are working to support our members to deliver this care, in collaboration with the wider community.
I believe strongly that in a rapidly changing NHS, all professional member associations need to ask themselves this question: How can our organisation "shape up" to be in the best position to help deliver the future vision, not only of the 5 year forward view, but of other national healthcare commitments, such as the UK Strategy for Rare Diseases?
So in response to this, BSR is in the vanguard of breaking down some of the traditional, artificial, boundaries between healthcare settings and teams. As a Society, we've integrated with the professional associations for rheumatology nurses and allied health professionals (BHPR) and for child and adolescent rheumatology (BSPAR). Our members now comprise multidisciplinary teams providing care across the whole life course of rheumatic disease. And in a further step, BSR and the Primary Care Rheumatology Society are working towards integration, bringing additional synergies between primary and secondary care across the domains of commissioning, guidelines, early diagnosis and education. Having previously worked as a GP, and now as a Consultant Rheumatologist in Nottingham, I can see the tremendous potential here.
But as we appropriately blur traditional professional boundaries in the delivery of healthcare, we need to be absolutely clear about one thing. We have to continue to ensure that people living with (or those suspected to have) rheumatic and musculoskeletal diseases are seen by appropriately trained and skilled healthcare professionals. This is why the emerging NHS England Competencies Framework, which BHPR at BSR is helping to lead as part of the ARMA project, is so important. As is the role that societies like BSR play in their affiliation with the Medical Royal Colleges, in devising training curricula and the quality assurance of training.
BSR's portfolio of NICE-accredited clinical guidelines leads the way in setting the national standards of care for many rheumatic and musculoskeletal diseases. This support to our members and the wider community is complemented by a range of other educational activities, including e-learning. We've also expanded the national BSR Biologics Registries; data from these underpins the evaluation of safety and effectiveness of new biologic drug treatments for rheumatic disease. It's the largest programme of its kind in Europe.
But if we are going to improve the outcomes of care for people living with rheumatic and musculoskeletal diseases, setting quality standards in isolation is not enough. We must evaluate their implementation, and their impact, so that we can start to address variations in care and outcomes. The BSR National Audit of Early Inflammatory Arthritis is the largest project of this nature ever undertaken in Europe (view the recent Health Services Management Centre report). The results of the second year of the audit are being launched on 25th July 2016. These are exciting times and if you want to be amongst the first to hear these results, register to attend by contacting the BSR Clinical Affairs team.
So what does the future hold? Well, I think that many of us recognise the need to look beyond the single, simple, construct implied by the abbreviation "MSK". The concept of single-system medicine is fading fast in an ageing society living with multimorbidity. And it also doesn't perhaps truly reflect the needs of people living with chronic, complex conditions.
I am thinking particularly of the needs of people living with rare rheumatic diseases, such as Vasculitis, Lupus, Scleroderma and Myositis. But the individual condition names perhaps don't matter as much as what they share in common; often overlapping clinical features, similar treatment needs, and the potential for multi-organ involvement. And the need for person-centred coordination of care across many different medical specialties, not just rheumatology.
However, the priority of these conditions within the wider NHS has been very low. But this is now changing. BSR and its members are working very closely with patient and carer members, commissioners, and public health doctors within the NHS England Clinical Reference Group for Specialised Rheumatology. It's fair to say that the CRG has had many notable achievements, including enabling access to high cost drugs - I'll expand on this in a future blog. We've also created national commissioning products (QIPP and CQUIN) to help support the development of coordinated networks across rheumatology and other medical teams, to help deliver the complex medical care that's sometimes needed, directly supporting the UK Strategy for Rare Diseases. Much more needs to be done, but there are new opportunities; read our national workshop report "A collaborative approach to improving outcomes in rare rheumatic and musculoskeletal diseases" to find out more.
So I'll close where I started: on the banks of the Clyde, where the nations' greatest shipbuilders once stood. It's time to build again; not for war or empire, but in the vision we all share to improve the lives of people living with rheumatic and musculoskeletal diseases - and we need "all hands on deck". So to hear more about BSR and our work, please get in contact with us at bsr@rheumatology.org.uk We'd love to hear from you. And I look forward to working collaboratively with all our community and ARMA over the next two years.

Members' News and
Resources

Spotlight on RA - New survey
New survey highlights importance of good dialogue between doctors and patients in RA.
Over three quarters (77%) of people living with Rheumatoid Arthritis (RA) feel comfortable discussing their diagnosis with their healthcare professional, a new survey reveals. But there are still challenges for some people with RA that may impact the extent to which they are able to manage their condition and take control of their lives.
The survey was commissioned by NRAS and pharmaceutical company, Lilly, ahead of a parliamentary event to mark Rheumatoid Arthritis Awareness Week and aimed at empowering RA patients. The results emphasised the importance of promoting public awareness around RA so people with the condition can feel comfortable about discussing it with friends, family, colleagues and the healthcare professions involved in shaping their care.
You can read more and download the survey here.
RA Week Highlights
NRAS had a productive meeting with Secretary of State for Work and Pensions during RA Awareness Week. We are delighted that after this meeting, our CEO has been invited to join the Joint Health and Work Unit's Expert Advisory Group feeding in to the upcoming Green Paper.
During the week we launched our #spotlightonRA videos which highlight the impact that RA has had on the lives of those we interviewed (you can watch them here).
We sent over hundreds of copies of our three posters highlighting three important aspects of RA – the cardiovascular risk, the hidden symptom of depression and the risk of developing RA through smoking. The posters can still be requested/downloaded here.
The poster also formed part of a 16 page supplement in The Guardian for RA awareness week, with articles written by our CEO, Chief Medical Advisor and featured NRAS Member, Joanna Mackenzie's, story on the front page. Copies of the supplement can be requested from NRAS.
A huge thank you to all those who helped raise awareness during the RA week!

NICE and SMC appraisal of secukinumab for ankylosing spondylitis
The first NICE committee meeting for the Single Technology Appraisal of secukinumab for AS was held on 21 June. Sally Dickinson attended to represent NASS. Her comments were based on the NASS professional organisation submission to NICE, which, in turn, was based on the survey NASS carried out in January 2016 among people with AS. We are now waiting for NICE to produce the Appraisal Consultation Document (ACD).
NASS also made a submission to the Scottish Medicines Consortium who held their committee meeting on 7 June and are expected to report by 12 July.
Secukinumab is not an anti TNF. It is a human monoclonal antibody that selectively neutralises circulating IL 17A. That means it will offer a novel treatment for AS.
http://nass.co.uk/news/nice-working-on-guidance-for-secukinumab/
Back to Action part 2 launched
Back to Action is an exercise programme specifically designed by NASS for people with AS. We are now delighted to announce the launch of Back to Action part 2 which contains a free weights and a gym ball programme. The guide has once again by developed by physiotherapists Claire Harris and Claire Jeffries who worked on the original book.
http://nass.co.uk/news/news/back-to-action-part-2-now-available/
NASS Patients' Choice Awards
The first NASS Patients' Choice Awards have been launched.
During the 40th anniversary year of NASS we wanted to celebrate the great care that many people with AS tell us they receive. We particularly want to recognise those healthcare professionals that go the extra mile, making the difference to the lives of people with AS. People with AS can nominate for:
• Best care provided by a rheumatologist
• Best support provided by a physiotherapist
• Best NASS Branch physiotherapist
• Best rheumatology nurse
• AS Clinic Team awards
• You changed my life award
http://nass.co.uk/news/news/cast-your-vote-in-the-nass-patients-choice-awards/

New ARMA leaflet released
ARMA released a new A5 leaflet today (click here to open leaflet) to support its activity to promote good musculoskeletal health.
The leaflet features key messages on what is needed to provide the right care for musculoskeletal conditions, in the right place, at the right time.
ARMA members contributed to the leaflet, and member logos are displayed on one side of it.

FSEM release publication: A Fresh Approach in Practice
The burden of musculoskeletal (MSK) problems and physical inactivity in the UK is now significant, and the Faculty of Sport and Exercise Medicine (FSEM) has produced A Fresh Approach in Practice, NHS information document, which provides working examples of the benefits of Sport and Exercise Medicine services to patients and the NHS.
The document includes six key points for commissioners and examples of MSK models of care, across both primary and secondary care, showing benefits to patients, improvements, efficiencies and cost savings. Access a handy page turner of the document on the FSEM website.

RA magazine supplement
and response to the PM
Rheumatoid Arthritis supplement
To help raise the awareness of Arthritis Week last week, BSR and NRAS have come together to produce a supplement focusing on Rheumatoid Arthritis (RA). The supplement was featured in The Guardian, bringing attention to the public about the impacts and implications that RA can have on people's everyday lives.
Inside there's articles from Laura Guest, Chief Executive Officer of BSR, Alisa Bosworth MBE, Chief Executive of NRAS, Dr Peter Lanyon, BSR President, Dr Jill Firth, BHPR President and much more! View the online supplement of Rheumatoid Arthritis online.
RCN Consultation Response to the Prime Minister
Last week a coalition of over 20 healthcare bodies, which included BHPR, and coordinated by the Royal College of Nursing, wrote an open letter to the Prime Minister calling on the Government to halt its plans to reform student funding for nursing, midwifery and allied health professionals (AHPs). The letter warned that these proposals, which include the introduction of student loans for student nurses, risk reducing the supply of future nurses, midwives and AHPs at a time when they are needed more than ever - and the letter asked him to fully consider the impact on patient care in England.
BSR is coordinating its own response to the consultation on the proposals, if you're interested, please email Anna Lewis.
Members can also view the letter to the Prime Minister online.
New Guideline published
BSR and BHPR guideline for the treatment of systemic sclerosis was published last week in Rheumatology. Scleroderma is a complex, multi-organ disease and this new comprehensive multidisciplinary guideline will help MDTs tackle it more effectively. Head to the Guideline section on the BSR website to view the executive summary and the full guideline.
Rheumatoid Arthritis – Guideline update
NICE has published the draft scope of the update rheumatoid arthritis guideline. You can view the draft scope online. BSR would be delighted if its members contributed to the BSR's response, by emailing your comments on the draft guidance to Anna Lewis, by 04 July 2016. NICE are also recruiting members of the rheumatoid arthritis guideline committee. They're recruiting three rheumatologists, two general practitioners (1 with a special interest in rheumatology), a specialist nurse, a pharmacist with a special interest in rheumatoid arthritis, an allied health professional and a radiologist (as a topic specific expert, co-opted to the committee). Visit the NICE website for further details on the roles and application process.
BSR Regional Chair vacancy
A vacancy has become available for a individual to join as the West Midlands Regional Chair. The position will be responsible for supporting BSR members within the West Midlands regions while working closely with BHPR and co-opted Regional Lead Representatives. Full details and how to apply can be found on the BSR website.
Autumn Conference 2016
Bath Assembly Rooms | 13-16 October Thank you to everyone who submitted a case study for this year's conference. We received a high calibre covering the four topics:
• Raynaud's disease – Convened by Prof Ariane Herrick
• Spondyloarthropthies – Convened by Prof Walter Maksymowych
• Vasculitis – Convened by Dr David Jayne
• Infection and arthritis – Convened by Prof Robert Moots
Remember you can save on your conference ticket by booking online before 03 July 2016.
Calling for donations!

BSR's Heberden Library has a historical record of medico-historical books on rheumatism, gout and other allied conditions. It is important to us that this record is kept up to date to help enable us to have a complete history of Rheumatology. To help ensure we have a wide range we invite you to donate any relevant books to the Heberden Library. This may be something you no longer use or something you have multiple copies of. We would love to hear about anything you would consider donating. Please email BSR with the title and author of the book so we can check it against our current list. For more information visit the Heberden Library online.
National clinical audit launch
On 25 July 2016 BSR will be launching the second phase of the National clinical audit report at the King's Fund in London. The report will cover key findings, share best practice and discuss the future of the project. Limited places are available, to confirm yours please email Rose David by 07 July 2016.

BIMM – June 2016 Diary of events and courses
Diary details of the coming courses and events from the British Instutute of Musculoskeletal Medicine.
Dates include the Monthly MSK Meeting; the Injection RoadShow in October; and the BIMM Winter Symposium.
Open and download the June 2016 BIMM Diary for more details.


Job Opportunity: Outreach Coordinator
Outreach Coordinator (15 hours per week, home-based)
PMRGCAuk is a small charity, which has developed a range of services for people with Polymyalgia Rheumatica and/or Giant Cell Arteritis and those who work with them, including clinicians and carers. These include our national helpline, regular newsletter, network of Support Groups and Meet Ups, website, web-based forum and information service.
We are seeking a skilled Outreach Coordinator to support and develop our growing network of Support Groups and Meet Ups. This is a role for a pro-active, dependable and versatile person with excellent people skills. We are recruiting for a one-year post initially, but this may be extended depending on funding.
Salary: £24,000 pro rata (£9,600 actual salary for 15 hours per week)
Closing date: 9am on 25 July 2016
Polymyalgia Rheumatica and Giant Cell Arteritis are rheumatic conditions. They can strike separately, but often together, and usually affect older people.
To find out more please visit: http://www.pmrgca.co.uk/vacancies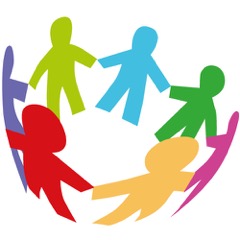 HMSA Bristol Mini-Symposium
The HMSA offers education for patients and professionals while campaigning for earlier diagnosis to help reduce potential disability. Bringing local professionals to events where they can mix, learn and work with HMSA members, expert patients and trained volunteers can be a real benefit to all involved.
The HMSA Bristol Mini-Symposium on Saturday the 20th August will allow an opportunity for education and to try hydrotherapy. Led by Dr Alan Hakim, the HMSA medical team will be working both with patients and local professionals with an interest in hypermobility syndromes. You can book your tickets here.
Unable to make it to Bristol? We'll be holding more events later in the year, so contact us to register your interest.
Clinician's Guide
Many GPs feel they cannot diagnose Joint Hypermobility syndrome, but there's no rule which says they must refer to a consultant (unless one of the other hypermobility syndromes are suspected). It would be fairer to patients and cheaper for the NHS, if GPs learned about the most common form of hypermobility syndrome, its diagnosis and management.
Meanwhile, our Information Standard-accredited Clinician's Guide to JHS gives a good basic introduction to the condition and the impact it can have on a patient's general health, while a briefer printable overview is also available from our website as a pdf download. Our 'What's the connection? poster was designed with GPs and other front-line health professionals in mind and a copy is included in our Professional Membership package.

Potential ARMA local network in South Wales
There are several ARMA local networks within the UK and we would like to explore the potential for setting up such a network within South Wales.
The initial stage will be arranging a meeting to gauge local interest in such a group and share ideas as to how it can develop. Please contact David Byfield (University of South Wales) and/or and Mary Cowern (Arthritis Care Wales) to find out more.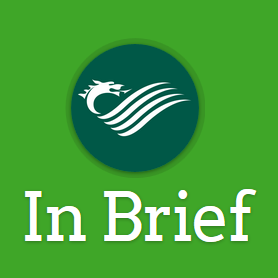 Welsh Assembly Statement of Opinion
and Research Blog
The very first Statement of Opinion in the new Welsh Assembly following the elections was tabled to welcome Arthritis Care Week and to recognise the impact of arthritis in Wales.
Twenty four Assembly Members have signed the statement to engage with Arthritis Care to improve understanding, recognition, support and services for people living with arthritis in Wales.
The statement can be viewed here.
On the 13th June 2016, The National Assembly for Wales Research Service published an article 'Arthritis & musculoskeletal conditions - chronically under prioritised?' as part of their 'In Brief' blog series, which posts short, topical and accessible articles on issues of interest to Assembly Members and their staff.
The article highlights how stakeholders want to see more timely access to the right treatments and services for people with arthritis and chronic MSK conditions, and urge a greater focus on prevention and early intervention. The article goes on to recognise the joint campaign between Arthritis Care Wales and the Chartered Society of Physiotherapy for an updated Action Plan for Arthritis.
The full article can be found here.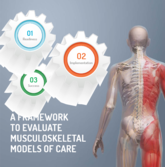 BJD Framework for Developing
and Evaluating Musculoskeletal
Models of Care
The first internationally-informed Framework for Developing and Evaluating Musculoskeletal Models of Care has been developed by a team of Australian researchers in partnership with The Global Alliance for Musculoskeletal Health.
What are Models of Care?

Models of Care are guides or policies that outline the principles of care for particular conditions and how to implement that care in a local setting.
Who is the Framework for?

The Framework is intended to help those tasked with planning, implementing or evaluating health services to achieve an optimal Model of Care and its sustainable implementation. While the World Health Organisation has developed a guide to assist nations in assessing capacity for responding to the burden of cancer, diabetes, cardiovascular disease and lung diseases, this Framework assists nations specifically address musculoskeletal health challenges through Models of Care.
How was the framework developed?
Led by Associate Professor Andrew Briggs (Curtin University, Australia), the Framework was informed by experts from 30 nations, representing high, middle and low-income economies, using a phased research approach.
Why is it important?
As Governments and other agencies worldwide recognise the immense burden of disease associated with musculoskeletal conditions, Models of Care will become increasingly important as a system-wide response. The Framework will help to support development efforts in Models of Care and offer an approach to standardising evaluation.



Edgar Stene Prize 2017 open for entries
The EULAR 2016 congress was held at the Excel Centre London from 8-11th June, which included the presentation of the Edgar Stene Prize to Simon Stone from the UK. You can read the 2016 prize booklet here.
EULAR have now announced that the Edgar Stene Prize 2017 competition is open. It is open to people 16 years and over who are living with a Rheumatic and Musculoskeletal (RMD) disease. The prize was established in memory of the late Edgar Stene, the founder and Secretary-General of the Norwegian Rheumatism Association who also lived with Ankylosing Spondylitis.
The 2017 prize will be awarded to the winning essay on the topic:
"Time is joint - Joints over time"
"Early diagnosis and access to care in rheumatic
and musculoskeletal diseases (RMDs) - the ideal world and the reality - my personal story"
For many people with RMDs it can be a long journey to receive the right diagnosis and appropriate treatment for their condition. The competition invites entrants to write about their personal experience.
How long did you wait until your diagnosis was confirmed and how did you cope with the uncertainty, pain and fear during that period? Would an early diagnosis have made a difference from how you are feeling now? Do you have access to care and optimal treatment and management of your disease? What would an ideal situation look like and what is your reality?
Essay Submission
Please submit all completed essays to Anoushka at projects@arma.uk.net by Friday 23rd December 2016. Each entry should not exceed 2 pages (A4), be typed in Arial 12 point font and be submitted as a Word (not Pdf) document along with information about the author including 5 or more photographs. Please see the full competition rules and the letter to member organisations with further details on the essay theme.
The overall Stene Prize winner, chosen by a EULAR jury, will be announced by 15th March 2017.
The Stene Prize winner will be awarded a prize of € 1,000 and will be invited to attend the Opening Plenary Session of the EULAR Congress in Madrid (14th June 2017). They will be provided with travel to Madrid and hotel accommodation for up to 4 nights as well as an invitation to the Congress dinner. The runner up will be awarded €700 and the essay in third place will win €300.
UK Judging Panel
As the UK's national member organisation of EULAR–PARE, ARMA will appoint a judging panel to decide upon the one essay we will submit on behalf of the UK. Please let us know if you would like to be part of the judging panel by emailing Anoushka at projects@arma.uk.net by Friday 2nd December 2016.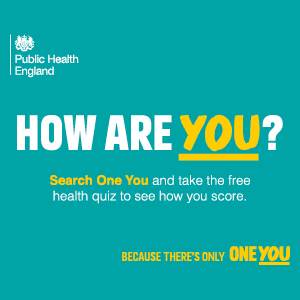 Public Health England launch
'One you' campaign

One You is a ground-breaking new campaign from Public Health England to help adults across the country avoid future diseases caused by our lifestyles. Behaviours such as eating too much unhealthy food, drinking more alcohol than is recommended, continuing to smoke and not being active enough are responsible for around 40% of all deaths in England, and costs the NHS more than £11 billion a year. Yet reduced health in later life is not inevitable. Older people can live as well as young people by making small changes to their habits and lifestyles now.
To stay healthy, it's recommended to do at least 150 minutes of moderate activity every week. This can easily be broken down to five sessions of 30 minutes of aerobic activity such as cycling or fast walking. It's also important to do strength exercises on two days of the week that work all the major muscles (legs, hips, back, abdomen, chest, shoulders and arms).
One You provides a practical way for adults to reappraise their lifestyle in the form of an online health quiz called 'How Are You'. The free quiz indicates which areas people should look to change and provides encouragement and tools to help them do so.
Open and download the One You Facts and Stats document here.
For press release and media details, visit the Public Health England resources page.
You can access more information and take the 'How Are You' online quiz, or search 'One You' online.

Six principles for engaging people and communities
The People and Communities Board, one of the Five Year Forward View programme boards, has published Six principles for engaging people and communities: putting them into practice.
The principles offer a practical steer on developing the 'new relationship with people and communities' set out in the Five Year Forward View. The six principles aim to help build knowledge, confidence and motivation to develop person centred, community-focussed approaches to health and care.
The principles will be useful for anyone engaged in transforming health and care - including Sustainability and Transformation Plan leads, local authorities, CCGs, NHS Trusts, GP surgeries, frontline staff, and the voluntary and community sector. www.bit.ly/thesixprinciples


NICE guidance consultations
An update to the NICE Rheumatoid Arthritis in Adults: management (CG79) is in development, due to be published in August 2018. A consultation is open on the draft scope, which will define what the guidance will and will not cover. See here for full details: the consultation is open for comment until 15th July 2016, 5pm.
New Sport England Strategy: Towards an Active Nation
Sport England recently published a new five-year strategy on tackling inactivity. The strategy aims to help deliver against the five health, social and economic outcomes set out in the Government's Sporting Future strategy.
Sport England says that as well as continuing to support people who already play sport, there will be a much greater emphasis on groups who are typically much less active such as women, disabled people and those from lower-socio-economic backgrounds.
You can access the report here.


BIMM Monthly MSK Meeting, Royal London Hospital for Integrated Medicine 07 July 2016
Policy and Comms meeting 19 July 2016
BSR National clinical Audit report launch, King's Fund in London 25 July 2016
HMSA Bristol Mini-Symposium 20 August 2016
RCN-SOTN International Conference & Exhibition, Cardiff 08-09 Sept 2016
CEO meeting, 10.00am-12.30pm, BOA, 35-43 Lincoln's Inn Fields 20 Sept 2016
Clinical Networks Steering Group, 2:00-4.30pm, BOA, 35-43 Lincoln's Inn Fields 20 Sept 2016
BSR Basic Ultrasound education course 23 Sept 2016
British Conference for Acupuncture and Oriental Medicine 23-25 Sept 2016
Policy, Comms and All Stakeholders meeting 27 Sept 2016
Rheum for You – Nottingham, NRAS 29 Sept 2016
Lupus Awareness Month Begins 01 October 2016
Members' Gathering in Scotland (Stirling), NRAS 04 October 2016
BSR Autumn Conference 13-14 Oct 2016
NASS Birthday Bash, London 15 October 2016
World Osteoporosis Day 20 October 2016
Osteoporosis 2016 Conference, Birmingham 7-9 Nov 2016
Policy, Comms and Gold Stakeholders meeting 23 Nov 2016
Clinical Networks Steering Group 02 Dec 2016
BIMM Winter Symposium, Brighton 03 Dec 2016

To see previous issues of the newsletter, click here.
Please starting thinking about sending your items for inclusion in our next
ARMA newsletter