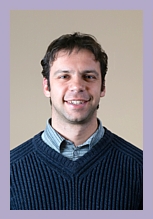 It's said that knowledge is power. "Knowledge" is certainly a word which crops up a lot of the time, in lots of different contexts, and certainly in relation to the NHS and healthcare. Invariably, knowledge is regarded as not just important but as a crucial prerequisite for meaningful, strategic action and change: knowledge enables the clinician to make the right diagnoses and provide the right treatment, the "patient" to take control of their condition and to make informed decisions about their care, and the commissioner to commission the right care to deliver the best outcomes and the highest value for their population.

But what constitutes "knowledge"? Samuel Johnson once famously remarked that "knowledge is of two kinds: we know a subject ourselves, or we know where we can find information upon it."

In a world awash with information, this latter type of knowledge is essential, and in some ways represents a big part of where an Alliance such as ARMA adds value, eg in terms of collating information and signposting to our various member organisations and their resources. Indeed, knowledge – of the impact and cost of MSK conditions, of what this means for the wider healthcare system, and of what can actually be done about it – features prominently in our new 3-year strategic plan. Our MSK Knowledge Network is an absolutely core part of our MSK clinical networks project, and we will be working to bolster and develop it further in the coming weeks and months. The reason why this is so important is precisely because all of us have some "knowledge" which is useful to others, but none of us have all knowledge, and it is by making this knowledge available, and distilling, testing, interpreting and reapplying it, that knowledge grows, and becomes action. Not just in our own patch, as it were, but, gradually, across the entire board. In a globalised world and an NHS which is increasingly looking at the "big picture" of what high-value, person-centred, integrated care really looks like – particularly for a population which is living longer, often with multimorbidity – capturing knowledge and turning it into meaningful action – be it through service redesign, new models of care, or simply better communications and multidisciplinary working – is fundamental. For our Knowledge Network, Yammer is just the start, and we will be exploring ways to make this interaction and information-sharing easier and more effective. In the meantime, though, do sign up to remain abreast of developments.

Most if not all of you will have seen Public Health England's One You campaign, launched in early March. This is a major campaign which clearly has great resonance for MSK conditions, particularly in terms of the benefits – to individuals as well as society and the economy – of strong and healthy bones, muscles and joints. Obviously there are some MSK conditions which are more difficult to "prevent" – notably inflammatory arthritis and other autoimmune conditions – while in other cases MSK conditions may have already taken a significant toll on a person's life, reducing their mobility and independence and possibly leading to depression. What is an important common and underlying thread, however, is the prevention of avoidable disability, which is a key theme to emerge from the Global Burden of Disease data – whether that's "primary" or "secondary" in nature. It's also clear that in much the same way as NHS England regard us as partners, PHE want to work with our community to identify the right messages and interventions for MSK and get the right messages across to the right people. We're greatly looking forward to hearing more about the One You campaign from PHE in early April.

Looking ahead, the annual Rheumatology conference is a yearly landmark in the ARMA calendar, and once again we will be running a session at this year's conference on our MSK clinical networks project on Weds 27th April, with speakers including the incoming BSR President and the Past President of the BOA. We'll also hear about the South London HIN's ESCAPE Pain project, which is one of this year's BSR Best Practice Award winners, and which has been involved in our MSK clinical network project nearly from the start. I look forward to seeing many of you at the conference.

Yours sincerely,
"We are all faced with a series of great opportunities brilliantly disguised as impossible situations."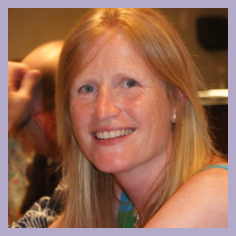 by Sarah Marsh, National Policy Lead,
Long Term Conditions, NHS England
As we begin the new financial year and our plans for the upcoming months become more structured, I thought it would be a good opportunity to share my thoughts on the challenges heading our way; as well as a chance to share our ideas and reinforce our bid for your support as we further the momentum of all the work streams, including the MSK Knowledge Network Programme.
My aim for this coming year is to continue to support our programme strategies whilst reinforcing the links established with other MSK work ongoing within NHS England and our partner organisations: Department of Health, Public Health England and Health Education England. Our commitment to a National Clinical Director for MSK will provide the clinical leadership necessary to raise the programme profile further. We hope to hear the formal announcement in April.
Our ambition is that this will be the year that finally joins the disparate initiatives to form one, cohesive whole. One where our successes are shared and our lessons are learnt uniformly across the healthcare sector. Looking for an analogy, we are aiming for less Shakespeare's Romeo and Juliet (miscommunication and tragic ending) more Kylie and Jason Especially for you (circa 1988 happy ending - not the subsequent drug-addled, chaotic reunion version).
We are constantly challenged to demonstrate how the outcomes achieved can be causally linked to the efforts we put in. As such, additional to our wider desire to create more unity within the community of MSK projects and programmes, we have highlighted specific objectives to take our programme of work forward and are looking at ways in which we can measure their impact.
These include:
• To further develop and strengthen the networks programme including a more specific focus on regional support and delivering the national agenda in the scope of local change.
• Increasing our work on prevention, both primary and secondary including initiatives aimed at strengthening resilience.
Of course it is our hope that through the broadening scope of our communications and engagement agenda we will reach further audiences, support the greater dissemination of good practice and effect maximum change. With your help we are confident we will succeed.

Share and comment online.

Members' News and
Resources

Framework to Empower Patients
British Society for Rheumatology publishes framework to empower patients to take control of their care.
A lack of national data and indicators in the UK makes it difficult for rheumatologists to demonstrate effective care for patients with inflammatory arthritis. This also leaves patients without the information they need to take control of their care. As a result it is difficult for commissioners and those designing services to understand rheumatology and consequently, chronic and complex care of rheumatic diseases has a low priority.
These are the key findings from a British Society for Rheumatology (BSR) visit to the Karolinska Institute in Sweden and subsequent report, published today - 'Integrated information to support transformation change' which outlines plans to ensure patients have the information they need to make informed choices about their treatment.
The report explains that the development of a more comprehensive registry system in the UK would benefit patients, clinicians and researchers. Whilst there are a number of similarities between the Swedish and UK healthcare systems, such as the challenge of co-ordinating care across various hospital and community settings, UK rheumatologists are struggling to collect data for reporting and benchmarking of care and commissioning is failing to prioritise patients with chronic and complex rheumatology care.
One of the most impressive aspects of the Swedish Rheumatology Quality registry (SRQ) system is how it places patients at the heart of their care and allows them to provide updates on their condition and monitor the disease course and response to treatments over time. This infrastructure exists in parts of the UK, but the BSR wants to ensure it is adopted on a national basis and intends to pilot a system later this year.
BSR President, Prof. Simon Bowman, noted that ' the BSR has a proven track record of successfully running registry systems over the past 15 years and it's important that we continue to develop them to ensure they provide us with the data we need to drive service improvements. Enhancing patient engagement and outcomes forms a key part of this and we will use what we have learnt from the Karolinska Institute to take this forward.'
The BSR report - 'Integrated information to support transformation change' draws on the internationally-renowned Swedish Rheumatology Quality registry system and is based on the findings of a UK delegation which visited the Karolinska Institute in 2015, with a view to introducing their learning into UK practice.
The report is available to download now.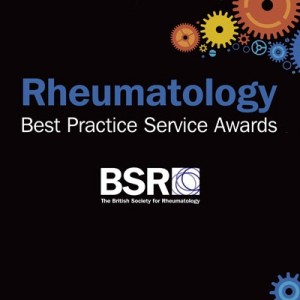 British Society for Rheumatology -
March items
Best Practice Awards – winning case studies now available
The winning case studies of the BSR 2016 Best Practice Awards in Rheumatology and Musculoskeletal Disorders (RMDs) are now available to download on the BSR website.


The case studies showcase the range of innovative approaches being taken in the delivery of clinical rheumatology services across the UK. All 14 winning projects were able to demonstrate improved outcomes for people with RMDs, better coordination of care and reduced costs. Each entry underwent robust economic analysis, which looked at the impact of the services on clinical, financial and patient reported outcomes. Site visits were conducted involving a multidisciplinary team of clinicians, health economists and patients who assessed each site against established criteria. The winning case studies were determined by a panel of experts, including representatives from Royal Colleges, NICE and patient representatives, in addition to senior BSR members.


The winning projects have been made into case studies to not only inspire change in clinical practice, but also to have a wider influence on policy and commissioning. The case studies set out how each project developed, the challenges faced and how these were overcome, and the impact the initiative has had on people's lives. The case studies can be accessed online now and will be available to view and to take away from the BSR stand at the Rheumatology 2016 conference in Glasgow.
Autumn Conference: abstract submissions
Start submitting your abstracts online for the Autumn Conference held in Bath, 13-14 October 2016. The four topics confirmed for this year are:
• Raynaud's disease – Convened by Prof Ariane Herrick
• Spondyloarthropthies – Convened by Prof Walter Maksymowych
• Vasculitis – Convened by David Jayne
• Infection and arthritis – Convened by Prof Robert Moots
Abstract submissions close 05 June 2016.

Could you brush-up on your anatomy?
Applied musculoskeletal anatomy for injection and examination course, 23 May 2016, Keele
This course will provide hands on anatomy teaching and an opportunity to apply this knowledge in examination and injection technique. It will enable attendees to benefit from hands-on anatomy demonstration using prosections, cadavers, teaching and 3D video simulations in a state of the art world-class anatomy training facility.
Learning objectives:
• Refresh knowledge of musculoskeletal anatomy with particular focus on joints of the upper and lower limb.
• Use cadaver specimens to accurately learn about intra-articular injection technique.
• Use anatomy demonstration as a way to improve advanced applied clinical examination technique.

Who should attend?
All clinicians with an interest in improving their musculoskeletal anatomy knowledge and skills. The course will be accredited by the Royal College of Physicians. Delegates will receive 6 CPD points via a CPD certificate, which will be emailed to delegates following the course.
How to apply
Visit the Education and Courses section of the BSR website.
Book by 10th April 2016 for early bird rates starting at just £99.00 + VAT
Rheumatology 2016
We're only weeks away until the Rheumatology 2016 conference in Glasgow, 26-28 April 2016. If you haven't already booked your ticket it's not too late to register online.
Our online programme planner is now live, which means you can start customising your itinerary by filtering through sessions by type or by day. To help you we have selected a few unmissable sessions:
• Jewels in the Crown, Prof Jane Dacre, President of Royal College of Physicians, Tuesday 26 April 2016.
• Heberden Oration, Keynote speaker Professor Iain McInnes, Director of the Institute of Infection, Immunity and Inflammation, University of Glasgow, Wednesday 27 April 2016
• Droitwich Medical Trust Lecture, Keynote speaker Prof Anthony Redmond, Thursday 28 April 2016

Award for Young People and Families Service
Arthritis Care Scotland has received a major award for our Young People and Families Service from The Alliance Scotland. The Joint Potential project helps to remove the barriers facing young people with arthritis and increase their confidence and aspirations.
The project will embed a pathway of self-management support by working closely with partners in health and social care.


New Guidelines for the Diagnosis and Treatment of GCA
The new national guidelines for the diagnosis and treatment of Giant Cell Arteritis are nearing completion. These guidelines, which PMRGCAuk has played a key role in developing, have the potential to transform the treatment of GCA.
A major symposium led by our PMRGCAuk's President, rheumatologist Bhaskar Dasgupta, was met from 10-12 March in Southend to discuss the guidelines. Patient representatives from PMRGCAuk sat on the committee which has drawn up the guidelines and have played an active role in ensuring our perspective as patients.
Following that symposium, an expert committee of the British Society of Rheumatologists will formally review the guidelines but, as leading BSR members have been involved in drawing them up, there is every expectation this committee will support them. The guidelines will then be published for peer review. That part of the process is expected to take only a few weeks and it is hoped the guidelines will be accepted by all relevant parties within a very short period of time, perhaps as soon as early May.
PMRGCAuk, with the help of Lord Wills, has been in direct talks with the Medical Director of NHS England and government ministers, to find ways of rolling out the guidelines nationally once they are finalised. In a series of meetings over recent years, the charity's Trustees have been lobbying ministers and senior officials for a national fast track system to ensure better diagnosis and treatment.
Professor Bhaskar Dasgupta with GCA patient
The draft guidelines describe GCA as "an emergency" because of the risk of ischemic vascular complications and blindness. They say there must be a fast track for early diagnosis and swift treatment. They also say that doctors and the public need to be educated about the condition. The guidelines point out that in places which have a fast track system, preliminary results of studies show a significant reduction in complications.
The new guidelines say that patients with suspected GCA should be referred to a specialist, preferably through a fast-track system. The condition should then be managed jointly between GPs and specialists. Where there is suspicion of GCA, especially when someone has visual symptoms, the patient should be treated immediately with high dose drugs to prevent blindness.
The guidelines lay out the symptoms of GCA and tell doctors how patients should be assessed. They say anyone with visual symptoms should see an ophthalmologist as well as a rheumatologist. Every patient should have an individual management plan and should be monitored carefully. The guidelines also give doctors detailed information about treatment.
Chair of PMRGCAuk Trustees Penny Denby said:
"We welcome these new guidelines. We have been lobbying ministers directly and, in a series of meetings, we have relayed to them how scandalous diagnosis and treatment is in this country. Some people get great treatment but many don't. Doctors across the country are not following one set of guidelines."
Our experience, backed up by independent research, is that many people in this country suffer from poor diagnosis and treatment. It is estimated that more than 2,000 people a year lose some or all of their sight because of delays in diagnosing and treating GCA. Even when GPs do suspect the condition because a patient shows strong evidence of symptoms, some delay giving patients a high dose of steroids until they have confirmation, resulting in irreversible blindness. Sometimes people with a GCA diagnosis are sent to Accident and Emergency departments where they are kept waiting around by staff who don't realise the dangers of delay, resulting in sight loss. Some are given appointments at eye clinics days or even weeks later and receive no treatment in the meantime, resulting in blindness. Others are given steroids, but in doses which are too low.
Ongoing treatment too can also be haphazard. Some people are given doses of drugs which are too high, some doses which are too low. There is too little support for many people in the difficult task of coming off steroids. Again, these are key points we have made to ministers in a series of meetings.
These guidelines have the capacity to transform diagnosis and treatment. We will work closely with all parties to help in rolling them out. We will be drawing up a fact sheet explaining the system which should be in place according to the guidelines, so that members of PMRGCAuk can find out whether such facilities exist in their area and demand of health officials and their local MPs that they should be available. We can all play a key role in educating GPS and the public in the areas where we live.
For further information please contact:
BM PMRGCAuk, London, WC1N 3XX
E info@pmrgcauk.com
T 0300 999 5090
W www.pmrgca.co.uk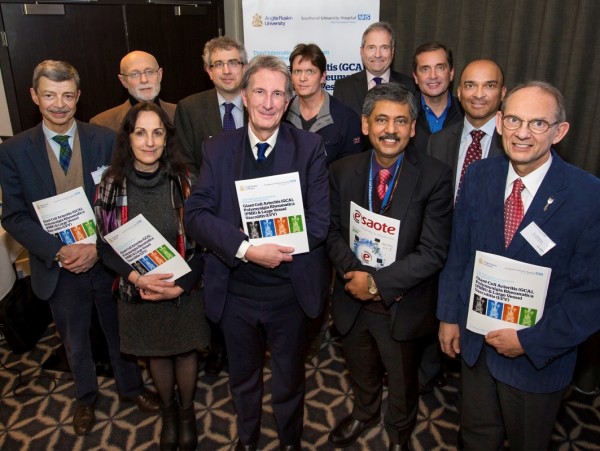 Lord Wills on GCA symptoms
being missed
Too many GPs miss symptoms of GCA says charity patron Lord Wills, but exciting progress is being made.
PMRGCAuk patron Lord Wills, formerly a health minister himself, has made a passionate call for improved diagnosis and treatment of GCA in a speech to rheumatologists who had gathered from across the world to attend a special symposium in Southend organised by our president Professor Bhaskar Dasgupta.
Lord Wills (pictured left) condemned the poor diagnosis and treatment which mean that an estimated 3,000 patients a year suffer sight loss through GCA.
"Why are thousands of these avoidable tragedies happening every year?" he asked. "Far too often, GPs miss the symptoms. Far too often, patients are prescribed the wrong treatment and too late. You all know the devastation giant cell arteritis can cause - and how relatively easily it can be treated with the right diagnosis early enough - so why isn't this happening and why aren't the government more actively supporting action to promote such early diagnosis?"
Lord Wills said best clinical practice suggested that patients with suspected GCA should be started on high dose steroids immediately without waiting for specialist review. They should then be referred quickly for a temporal artery biopsy or ultrasound to confirm diagnosis.
He said that a fast track system launched for strokes had transformed treatment for that condition, "So if the government can take such action on strokes, why aren't they now taking similar action over GCA which is in effect a stroke in the eye?" "Nevertheless, some progress has been made." He welcomed the fact that new national guidelines were being drawn up and that a fast track pathway for swift diagnosis and treatment had been pioneered by Professor Dasgupta in Southend "with remarkable results".
Lord Wills has helped PMRGCAuk lobby ministers and senior health officials over a period of five years. "After a series of parliamentary questions and several debates in the House of Lords and most recently with the support of the admirable Health Minister David Prior, NHS England have begun to engage with the need to address this issue more seriously. Two years ago, Sir Bruce Keogh, the Medical Director of NHS England wrote to me that this fast track pathway 'represents a new way of doing things which is better and costs no more. We must learn from such innovative examples.'"
"NHS England have now agreed to support the dissemination of best practice including the Southend Fast Track Pathway. And they have agreed to monitor on a regular basis the incidence of sight loss from GCA." Currently no national statistics are gathered on sight loss through GCA. The gathering of national statistics on other medical conditions, like lung cancer, has transformed diagnosis and treatment by showing up disparities in treatment in different parts of the country.
Lord Wills also revealed that NHS England have agreed to publicise the fact that sight loss through GCA should be regarded by medical staff as what is formally known as 'a serious untoward incident'. When a serious untoward incident is recorded, staff have to investigate within 28 days why the event took place and put systems in place to ensure it doesn't happen again in future.
"As a means of consciousness raising, NHS England have agreed to publicise the fact that GCA-related sight loss is covered by the serious incident framework. This could be an important driver of progress but the problem has been that this appears not to be widely known. As far as I have been able to discover, there is no known case of GCA-related sight loss being recorded as a serious incident. And so publicising this should help raise consciousness among clinicians."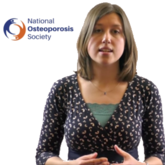 Young Scientist Prize & FLS Champions' Summit
This is a £4,500 award recognising the outstanding work of a young investigator pursuing research into osteoporosis and/or fragility fractures. The winner also has the opportunity to speak at Osteoporosis 2016, our leading conference, in November.
The award consists of a £4,000 research grant to be used to further the research career of the recipient and a £500 recognition gift.
Young Scientist Prize 2016 on YouTube.
Dr Fjola Johannesdottir, 2014 Young Scientist Prize Winner says: "The grant has given me the valuable opportunity to carry out two studies. It has also enabled me to collaborate with the world leading Bouxsein Lab at Harvard Medical School in Boston, USA."
Applications for the National Osteoporosis Society's Young Scientist Prize 2016 need to be submitted by Friday 8th April at 5pm.
To find out if you are eligible, and how to apply for the 2016 prize, please click here: https://www.nos.org.uk/research.
Fracture Liaison Services Champions' Summit
Over 100 FLS Champions attended the National Osteoporosis Society's Champions' Summit with 92% reporting that they felt motivated to develop a Fracture Liaison Service in their Trust as a direct response to the programme on the day.
Videos from the day are available on the National Osteoporosis Society's You Tube channel https://www.youtube.com/user/OsteoporosisSociety/videos.

UK Gout Society - Patient board member wanted
The UK Gout Society is looking for a gout patient to join its board of trustees.
Ideally, we are looking for someone who is reasonably well-informed and articulate about their condition. The applicant will be happy to participate in a bi-annual Board of Trustees Meeting - either face-to-face or via telephone. In addition, there may be ad-hoc email contact for advice on charity governance and activities and review and input requested on UK Gout Society patient materials. They may also be required to speak to the media.
This is a voluntary position but travel expenses will be reimbursed. Should you know anyone who may be interested please kindly ask them to contact the UK Gout Society Secretariat via email to discuss the role further: info@ukgoutsociety.org.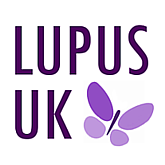 Royal National Hospital for Rheumatic Diseases approved as Lupus Centre of Excellence
LUPUS UK has named The Royal National Hospital for Rheumatic Diseases (RNHRD), as a LUPUS UK Centre of Excellence in recognition of the Bath-based hospital's multi-disciplinary approach to diagnosis, treatment and management of the condition.

The RNHRD, part of the Royal United Hospital, is one of only six centres in the UK to achieve this accolade. A plaque marking the announcement was unveiled by local celebrity Dr Phil Hammond on Tuesday 1st March 2016.
Sue Brown, Consultant Nurse and member of the Connective Tissue Disease (CTD) service at the RNHRD has been a cornerstone of the Trust's clinical service for lupus patients, Sue says:
"We're really pleased that the RNRHD has been awarded this prestigious recognition. Our focus is always on what is best for each individual patient and so our approach is very personalised. Lupus is currently incurable but treatable and manageable, especially if diagnosed early. As well as providing intensive treatment and therapy we offer people with lupus the opportunity to learn new coping skills and techniques which could help them gain more control over symptoms and energy levels."
"Our group education programme also provides a valuable opportunity for those with lupus to meet with others with the same condition; it can feel quite daunting when you are first diagnosed and discussing your feelings, worries and concerns can really help."
Yvonne Norton MBE, Vice-Chair and Trustee, and Honorary life Vice-President of LUPUS UK said:
"LUPUS UK is delighted to make the award of LUPUS UK Centre of Excellence to RNHRD. Strong criteria have had to be fulfilled and assessment visits made to the Lupus Unit to ensure that exacting standards set by LUPUS UK have been achieved by Prof Neil McHugh and his team."
"All lupus patients attending the LUPUS UK Centre of Excellence at RNHRD can be assured that they are receiving excellent care from a medical team dedicated to providing the best possible treatment and to enabling the patient to be as well and active as possible."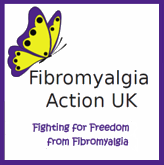 FMA UK volunteer highly commended
We at FMA UK are delighted to announce that Janet Horton, a long-standing trustee, has been awarded recognition as a "Highly Commended Volunteer" by the Small Charities Coalition and Merkel UK for her outstanding volunteering work and commitment in all her voluntary roles.
Janet has been working tirelessly in the fibromyalgia field for two decades and has also been actively involved in many projects of the charity, despite living with this condition herself.
Since 1993, Janet has been answering Benefits Helpline calls and emails from desperate people in sometimes dramatic and emergency situations; furthermore, she frequently does this during "unsociable hours."

Janet has also been volunteering as an advisor with her local CAB since 1990 and trained as a Bereavement Volunteer (BV) for Cruse Bereavement Care in 1997 and now volunteers as a supervisor of other BVs. She became trustee of Fibromyalgia Action UK in 1997.
There were many obstacles and personal limitations Janet had to overcome to be able to help others. Suffering from fibromyalgia, a debilitating incurable condition that causes a disability, Janet has to deal with disabling fatigue and pain along with many other health problems every day to be able to volunteer.
When Janet started working to raise awareness of fibromyalgia, over 20 years ago, fibromyalgia was then a little known condition. Janet has helped to change this. Janet has been a catalyst for positive changes in fibromyalgia awareness in the UK and her volunteering deserves recognition. She is an example of a heroic struggle to make the lives of millions better and healthier for those people suffering from fibromyalgia.
To read more about Britain's Best Volunteer awards, visit the press release from Merkel.

Pain Alliance Europe's Red Balloon Project
Pain Alliance Europe are launching a Red Balloon campaign in early April 2016.
PAE members will be encouraged to make chronic pain visible and considered, by staging photographs with groups of emblematic red balloons, and exploding balloons -
"releasing the pain" on social media posts.
The red balloon is a metaphor for the growth of chronic pain from a tiny tingle to an explosive impact.
Look out for the red balloons and the #releasethepain tags on Instagram and Facebook.

New Acupuncture websites from the BAcC
The British Acupuncture Council has launched a website - Qualified Acupuncturist, explaining about what to look for in your acupuncturist.


Acupuncture Safety website
With the British Medical Acupuncture Society and the Acupuncture Association of Chartered Physiotherapists, BAcC have launched a website Acupuncture Safety Resource, which offers basic information on what practitioners who do acupuncture need to be aware of as regard to patient safety.
The site is being highlighted to Osteopaths in their next magazine by the BAcC Chair, Ron Bishop.

Chief Executive Vacancy –
British Acupuncture Council, West London
The British Acupuncture Council (BAcC) is the leading organisation for traditional acupuncture in the UK with around 3,000 members. The BAcC is a non-profit membership organisation with a turnover of around £1.6m and reserves in line with the Governing Board's target. The BAcC is accredited by the Professional Standards Authority.
You will deliver our current strategic objectives for 2015-8, and set our future strategy. It is vital that our members are properly served, their views represented, and that they are proportionately regulated. For this to happen, you will need to ensure that the BAcC maintains persuasive relationships with government and opinion formers. You should be able to connect well with members and understand the issues central to their practising lives.
In addition, you will have the necessary skills to nurture and further develop our small staff team who work within their own areas of expertise. You will be expected to foster an environment in which these individuals can thrive and maximise their potential. By providing strong and supportive leadership you will ensure this environment is cultivated and maintained.
Above all, you will share our commitment to the very real and positive impact acupuncture has on patients. In return we offer a unique opportunity to lead an innovative organisation.
Salary up to £63k, plus benefits.
To apply, please visit www.acupuncture.org.uk/jobs to download the candidate pack. Closing date: Friday 15 April. Interview date: Wednesday 4 May.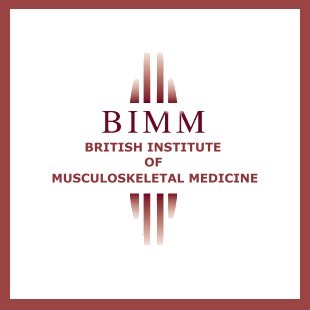 MSc in Musculoskeletal Medicine Loughborough University 2016
Based at the new National Centre of Sports and Exercise Medicine
with BIMM Teaching Faculty
Programme leader: Dr Patrick Wheeler
This course deals with the clinical assessment and management of musculoskeletal disorders.
The MSc programme is open for application from members of the following regulated healthcare professions with a minimum 2 years' experience post-qualification, and proof of valid standing with the approved regulator.
Programme Aims:
• To educate and train medically qualified doctors and allied health professionals with a qualification relevant to the musculoskeletal field in the theory and practice of musculoskeletal medicine to a standard sufficient to practice in a MSK service at an intermediate care level.
• To produce MSK practitioners who are able to manage patients with musculoskeletal disorders at a primary and intermediate care level under the guidance and/or supervision of a specialist in a related field.
• To enable medical specialists in a related field (e.g. Sports and Exercise medicine, Pain medicine, Rheumatology and Rehabilitation) to broaden their understanding and develop their clinical skills to a level where they are fully competent to manage such patients at an autonomous level
Historically, the course has been aimed at medical doctors at various stages of their professional career; now it is open to a range of other health care professionals. However, please note that certain areas of the course, such as the taught injection skills, may be less relevant to some professionals, and may carry with them additional professional training before these can be performed as a part of a clinical role for certain professions.
Prospective students are required to make enquiries with their employers and other respective bodies before carrying out any procedures taught on this course, and will need to ensure that they have appropriate indemnity cover in place for any work that they undertake.

NASS turns 40 this year -
Great North Run & 300-mile cycle
NASS turns 40 this year, and two of our very own are helping us to celebrate in style!
NASS trustee Dr Karl Gaffney, from Norfolk and Norwich University Hospital, is spreading the birthday cheer across the pond as he embarks on a 300 mile cycle to Paris on 20-23 July. You can donate via his JustGiving page, or by texting CLTP followed by your amount to 70070.
Our Chief Executive Debbie Cook is also taking on her own massive challenge as she tackles the Great North Run on 11 September. Read more of Debbie's story on her JustGiving page.
Visit our website to find out more about our Fab At 40 celebrations and how you can help to raise awareness of AS and NASS.


Edgar Stene Prize 2016 UK Winner
The winner of the Edgar Stene Prize 2016 has been announced, and ARMA would like to extend our warmest congratulations to Simon Stones.
Simon was chosen out of 16 entries from the UK to be put forward to the overall Europe-wide competition on the topic of "Living with a rheumatic or musculoskeletal disease (RMD): How I take action to enjoy life to the full".
You can read Simon's winning essay as well as the entries awarded 2nd and 3rd prize on the EULAR PARE website.
The Edgar Stene Prize 2017 will be launched at the forthcoming EULAR congress in London, 8-11th June 2016.

Realising the Value of People and Communities
The "At the Heart of Health" report, from the Health Foundation and Nesta, explores the value of people and communities in healthcare, in the context of, and in support of the NHS Five Year Forward View vision.
Realising the Value of:
• Peer support
• Self-management education
• Health coaching
• Group activities to support health and wellbeing
• Asset-based approaches in a health and wellbeing context
What are person-centred and community-centred approached for health and wellbeing?
How have these approaches developed?
Click to download and open the report document (PDF, 865kb), an overview of the evidence and benefits and their impact.



Tired of Being Tired, Fatigue & Arthritis, Southampton 13 April 2016
CEO meeting 14 April 2016
BIMM Spring Symposium, Loughborough 14 April 2016
Injection Roadshow, Milton Keynes 20 April 2016
ARMA Board Meeting 21 April 2016
Rheumatology 2016, BSR Spring Conference 26-28 April 2016
NASS celebrating 40th birthday 01-15 May 2016
Diploma in Musculoskeletal Medicine – Part 1 Written 06 May 2016
Diploma in Musculoskeletal Medicine – Revision 07 May 2016
LUPUS UK AGM and Strathclyde Lupus Information Day 07 May 2016
World Lupus Day 10 May 2016
NASS "Fab at 40" Fortnight 01-15 May 2016
Policy, Comms and Gold Stakeholders meeting 17 May 2016
Diploma in Musculoskeletal Medicine, Tooting 18 May 2016
Societal Impact of Pain 2016 23-24 May 2016
BSR Applied musculoskeletal anatomy course, Keele 23 May 2016
BSR AGM 27 May 2016
Carers' Week 06 June 2016
EULAR 2016 – Annual European Congress, Excel Centre, London 08-11 June 2016
RA Awareness Week, NRAS 13-19 June 2016
Clinical Networks Steering Group 16 June 2016
Bone Health and Osteoporosis professional conference, Portsmouth 22 June 2016
Love your Bones - Patient & Public conference, Portsmouth 22 June 2016
ARMA AGM and Reps Forum 04 July 2016
CEO meeting 04 July 2016
ARMA Board meeting 04 July 2016
Policy and Comms meeting 19 July 2016
RCN-SOTN International Conference & Exhibition, Cardiff 08-09 Sept 2016
British Conference for Acupuncture and Oriental Medicine 23-25 Sept 2016
Policy, Comms and All Stakeholders meeting 27 September 2016
Lupus Awareness Month Begins 01 October 2016
NASS Birthday Bash, London 15 October 2016
World Osteoporosis Day 20 October 2016
BSR Autumn Conference 13-14 October 2016
Policy, Comms and Gold Stakeholders meeting 23 November 2016
Clinical Networks Steering Group 02 December 2016




To see previous issues of the newsletter, click here.
Please starting thinking about sending your items for inclusion in our next
ARMA newsletter