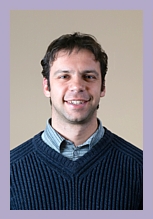 Last month I mentioned that we were putting together a new 3-year strategic plan for ARMA, based on the comments and input from Alliance members at a workshop we held in January. This plan is now available on our website. The plan includes a slightly revised Vision and Mission for our Alliance, around the overarching goal of making musculoskeletal (MSK) disorders "a priority in policy and practice in the UK". Three main pillars go towards achieving this: capturing, interpreting and enabling the application of MSK Knowledge; turning Knowledge into Action; and building a strong, diverse and vibrant MSK community which can aspire to be a veritable movement for MSK. There are of course some specific things which we are continuing to take forward this year – such as the MSK clinical networks project – as well as a few potential new ones, which are not explicitly referenced in this plan but which are the subject of a continuing conversation with Alliance members.
One of the areas where there are significant opportunities for MSK is public health, and we have had much contact and engagement with Public Health England (PHE) for several years now, culminating in last year's ARMA Lecture by Prof John Newton. Partly as a follow-on to the lecture, last week ARMA met with Prof Kevin Fenton, Director of Health and Wellbeing at PHE, and his team, together with several ARMA member organisations, on PHE's invitation. It's clear that MSK is now very much on PHE's radar, and that like NHS England, PHE want to work very much in partnership with the MSK community to tackle the big challenges of improving the nation's health and wellbeing and preventing avoidable disability. Whilst some Alliance members are already leading on significant pieces of work around MSK and public health in their own right, the relationship with PHE is a very important one for our Alliance, and PHE do want to engage widely with our entire community. Although this was only an initial exploratory meeting, there will definitely be opportunities in the coming months for us to engage with PHE collectively and at various levels – and we will ensure that anyone who wishes to has a chance to provide input and help shape these conversations. Watch this space!
Last week I also attended a meeting organised by National Voices with Simon Stevens. Among other things, Simon alluded to the national strategies that NHS England has co-produced with the voluntary sector in some key priority areas, including this one on mental health, published last month. ….Is it time for one on MSK as well?
NHS England has also recently published a new Shared Planning Guidance document for 2016/17. The big novelty here are the Sustainability and Transformation Plans (STPs), which are intended to drive integration at scale and at pace through new models of care, and which represent a potentially very significant development in terms of population planning and healthcare commissioning across 44 "footprint" areas. This letter contains more information about STPs, and you will see that a key word here, once again, is "partnership": this reflects the spirit and purpose of ARMA's own MSK clinical networks project, which of course NHS England is actively supporting (as recently highlighted by Jane Ellison MP, Parliamentary Under-Secretary of State for Public Health at the Department of Health, in response to several Parliamentary Questions). Certainly the MSK Knowledge Network can play a crucial role in shaping the STPs, and ensuring that MSK is an integral part of them. Many of you have signed up to the Yammer group: we're now starting to see more activity and sharing of information through this group, where we and NHS England are making more information and resources available, eg the recent HQIP audit report on RA and early IA, and new threads such as the one on MSK blogs.

Last but by no means least, I'm very pleased to say that ARMA has a new P/T Public Affairs and Communications Officer, Nita Parmar, who among other things will be assisting me in improving communications and ensuring we're providing the best possible value to all of our members.
Yours sincerely,
"We are all faced with a series of great opportunities brilliantly disguised as impossible situations."
by Colin Beevor, Matron and Service Manager, Musculoskeletal OPD Services
They say "it's good to talk" and after the inaugural ARMA Portsmouth Network Meeting, I would agree.
Although leading up to the event you are always worried that you will not get the numbers turning out – I'll say here that planning was the key to success – I shouldn't have worried. A small number of the ARMA Local network got behind the event, giving their support and assisting with the details. So on the day, Wednesday 3rd February 2016, the ARMA Membership were well represented, with over 60 delegates attending.
Our Key Note Speaker was Peter Kay, Consultant Orthopaedic Surgeon National Clinical Director for MSK. He outlined how the NHS is facing huge financial and workforce challenges against a background of rising and changing demand. He discussed the need for adapting models of care to meet the 21st century healthcare challenges of Musculoskeletal Care, acknowledging multiple long-term physical and mental health conditions, frailty and ageing. Peter encouraged those present to think about how the wider health community (managers, commissioners, MSK professionals and patient groups) needs to work more closely to help everyone to get the most from their local resources.
Nick Brooks of NHS Portsmouth CCG presented the 2015 patient and public survey on long term conditions, a survey with 709 respondents. During his introduction, Mr. Books described the background and purpose of the survey. It is anticipated that it will identify from a patient's perspective what is needed to be improved within primary and secondary care for people living with long term conditions. The survey recommendations acknowledged an NHS environment where there's a growing population with complex health needs, coupled with stretched financial and manpower resources.
Mr. Brooks outlined some of the key findings and reviewed the next steps around group discussions with locally-established patient forums. His work will look at the outcomes of the survey and aim to understand the views of patients and the public, looking for ways to optimize long-term care conditions and management.
For more information about this consultation visit http://www.portsmouthccg.nhs.uk/Join-In/long-term-conditions.htm
Roger Stevens (Portsmouth NASS Chair and Co-Chair of Portsmouth and District Meeting, ARMA Local Network): "It's good just to have a connection with other patient organisations, healthcare professionals and commissioners; that is really the main goal of this group, to get to together with the Musculoskeletal Community, share information, ideas and discuss with others who understand what it takes to provide quality patient care and services."
Claire Jeffries (co-Chair Portsmouth and District Meeting, ARMA Local Network): "We hope to continue to get the word out about the group and gain new membership from charities, patient support groups and health care professionals from Orthopaedics and Chronic Pain services as well as commissioners and GPs. We will evaluate what delegates today have told us and propose a local work/ action plan".
Looking at how the day went, it was amazing to see what a wealth of different skills and knowledge we had within the planning team, which helped us to engage with the attendees, and also the enthusiasm to build an ongoing successful partnership working relationships.
My advice is to strive for great MSK patient care and services. Whoever you need to talk to, start the conversation and build on small successes.
Anyone interested in joining the group can email us anytime to be added to the contacts list - contact Colin Beevor, Secretary via email cbvuk@aol.com.

Members' News and
Resources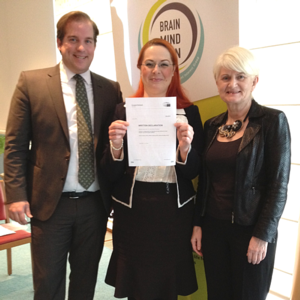 FMA UK work with the European Parliament and European partners

FMA UK is represented on the Board of the European Network of Fibromyalgia Associations (ENFA), a coalition of national fibromyalgia organisations working together to influence change for fibromyalgia patients on the European and national levels. As part of ENFA, a representative of FMA UK attended a meeting in the European Parliament in Brussels of MEPs interest group on ''Brain, Mind and Pain'' and a meeting of Pain Alliance Europe, a coalition of patient organisations from all European countries, lobbying for legislative changes on European and national levels to improve the quality of life for patients living with chronic pain.

During the MEPs' interest group meeting in the European Parliament, the leading theme this time was improving access to work and working conditions for people living with chronic pain. A Written Declaration on ''Access to Employment and Education for those affected by brain disorders and chronic pain conditions'' was presented by three MEPs initiators. A Pan-European patients' survey showed that the vast majority of people living with chronic pain are at work and therefore urgent action is needed to improve their working conditions, so that work is healing for them and does not further impair their health. The Written Declaration calls for further support for employees living with chronic pain, such as flexible working hours, and a better support for carers. If more than half of the MEPs sign it, it will be presented to the European Commission with a call for action to improve the policy in Member States.

A toolkit will be soon available to anyone who wants to ask their MEPs to sign the Declaration. It was announced that 1 in 5 people in Europe live with chronic pain – that would amount to about 100-150 of the 750 MEPs living with chronic pain themselves. If you would like to ask your MEPs to sign the Declaration, please email Ella Vine ella.vine@fmauk.org for further details, or you can contact your MEPs directly via this link:
https://www.mysociety.org/wehelpyou/contact-your-meps/

During the meetings in the European Parliament it has been highlighted that many people living with chronic pain are at risk of unemployment, poverty and social exclusion. The European Commission wrote a Framework on Occupational Work & Safety and Member States agreed to improve social security systems to enhance social inclusion. A representative of the newly started Dutch Presidency re-affirmed its commitment to prioritise focus on improvement of the lives of people living with chronic pain conditions, e.g. flexible working.


At a separate meeting of Pain Alliance Europe, a coalition of patient organisations, a number of future campaigns and achievements were discussed. The main achievement of the Alliance and other patient organisations was to successfully lobby the European Commission for a directive on cross-border healthcare, where pain has received a special classification. The Directive focuses on improvement of the quality of healthcare in member states. There are a number of campaigns and initiatives planned by our European partners and we will be informing how you can get involved – stay tuned in!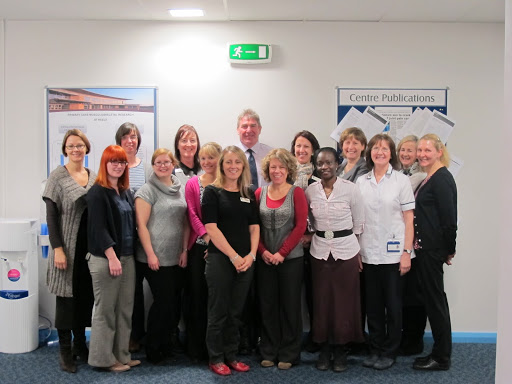 Outstanding Best Practice Award from the British Society of Rheumatology

The Musculoskeletal Research Facilitation group (known locally as the CAT group) has been awarded an 'Outstanding Best Practice Award' from the British Society of Rheumatology (BSR). The group is supported by researchers from the IPCHS1 at Keele University, and uses Critically Appraised Topics (CATs) to identify areas where the evidence behind clinical practice is unknown, to inform the research agenda and implement clinical change.
The Chair of the judging panel (Dr Peter Lanyon) for the 2016 Best Practice Awards in Rheumatology and Musculoskeletal Health informed us that the CAT group has been selected as an award winner in the category of Outstanding Best Practice. He extended congratulations to the team for this excellent achievement. The panel was greatly impressed by the innovative approach taken by this initiative, in meeting the challenge of translating research into changes in clinical practice. The panel felt that there was strong evidence of impact on the delivery of patient care and that the collaborative approach taken to address emerging clinical issues could be adopted by other services.
The group will receive a certificate that will be presented to all winners at the BSR Annual Conference in Glasgow.
In addition to the award, all winning projects will be turned into a short case study and collated into a case study pack for use by BSR in promotional activity going forward. This will include work with NICE, NHS England and clinical commissioning groups. These case study packs will be available at the annual conference and each case study will also be made into a poster, which will be on display in the main conference auditorium across the three days of conference.
Later this year a Best Practice Awards learning event open to all participating sites as a way of sharing best practice and influencing service change. This will involve presentations to peers and other select guests from the world of policy and commissioning.
By Kay Stevenson, Consultant Physiotherapist, Haywood Hospital

Joint Statement on MTA appeal outcome
The British Society for Rheumatology and the National Rheumatoid Arthritis Society have released a joint statement expressing disappointment on the rejection of their appeal to the National Institute for Health and Care Excellence to allow the payment of biologic medications to treat moderate to severe rheumatoid arthritis, rather than only severe disease activity.
The statement can be read here.
Implementing the Care Act for people with fluctuating, long-term conditions
The National Rheumatoid Arthritis Society has worked with several other charities representing those with fluctuating LTCs to produce a briefing on the implications of the Care Act.
The statement can be read online here.

Kevin Weston has been appointed the new Chair of LUPUS UK
Kevin Weston has been appointed Chair of LUPUS UK, succeeding Jane Dunnage who stood down in December 2015.

Kevin first became involved with the North Wales Lupus Group in 2001 with his wife Judith after their daughter was diagnosed with lupus at the age of fifteen. Since then, they have all played active roles in the group, aiming to raise awareness and fundraise to provide specialist lupus nurses and support research.

"I look forward, with enthusiasm, to my time as Chair and continuing to work with all our supporters around the UK, the team of Trustees, our Council and the dedicated lynch pins of Chris Maker and his team in Romford." – Kevin Weston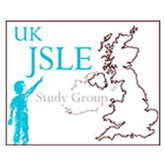 UK JSLE Cohort Study celebrate 10 year anniversary with an away day
Juvenile onset Systemic Lupus Erythematosus
This year marks the 10th anniversary of the UK JSLE Cohort Study which is led by Professor Michael Beresford at the University of Liverpool, and brings together multi-disciplinary experts from across the country, including different paediatric sub-specialists, adult rheumatologists, scientists, allied health professionals and patient & parent representatives. The Cohort Study has come a long way and has now recruited more than 550 young people from 25 centres throughout the UK.
In January the Study Group held an 'away day' in Liverpool to bring together patients, doctors, nurses, scientists and researchers involved in the study to reflect upon and celebrate what has been achieved so far and also to brainstorm what they would like to achieve over the next ten years.
A number of workshops were held throughout the day which helped to identify important progress that has been made and acknowledge areas in need of improvement.
Some areas that the Study Group will continue to work on include:
• Educating patients about the research they are involved in to improve continued participation.
• Defining adult care pathways to help paediatric rheumatologists become more familiar with them.
• Involving more centres in the collection of patient samples.
• Putting a strong focus on research into fatigue.

You can find out more about the activities of the UK JSLE Cohort Study on their Liverpool University Research webpage.

NASS: Solving spondyloarthropathy
Putting big mouths and big ideas behind microphones
The Physio Matters Podcast offers free education to healthcare professionals, particularly physiotherapists. The Physio Matters Podcast session 26 was funded by NASS and features physiotherapist Jack March interviewing Dr Karl Gaffney (Consultant Rheumatologist, Norfolk and Norwich University Hospital and NASS Trustee) talking ankylosing spondylitis (axial spondyloarthritis) (AS).
The aim of the interview is to provide free education on the subject and raise awareness of spondyloarthritis and we were delighted that, to date, more than 2,000 physiotherapists have listened to the full recording. A great way to build knowledge among an important target group.
Back Pain Plus campaign launched
On 29 February NASS launched their new campaign aimed at continuing their fight to reduce the current 8.5 year delay in diagnosis.
Back Pain Plus is an awareness campaign aimed at ophthalmologists, dermatologists and gastroenterologists. The campaign seeks to reduce the current 8.5 year delay in diagnosis for people with ankylosing spondylitis (axial spondyloarthritis) (AS) in the UK.
Did you know:
• 26% of people with AS have acute anterior uveitis
& 40% of people with acute anterior uveitis have spondyloarthritis
• 9% of people with AS have psoriasis
• 7% of people with AS have inflammatory bowel disease
The campaign has begun with a direct mailing via email and post to every ophthalmologist, dermatologist and gastroenterologist in the UK. This will be followed with a range of further targeted activities including educational events and conferences. Our aim is to educate every consultant and registrar in these fields about AS.
NASS State of the Nation survey
This year, NASS celebrates 40 years of supporting people with AS.
Understanding and management of AS has changed hugely over the past 40 years and NASS want to understand the current 'state of the nation'.

The survey is all about patients experiences of living with AS. We are also working with the British Society for Spondyloarthritis to survey rheumatology departments in the UK about their approach to managing AS and the services they offer. We hope that, together, the two surveys will give a clear picture of what's happening in the UK and where improvements can be made. We will use the information to campaign and raise awareness.
To mark this special year, NASS is planning two key activities to help our members and supporters celebrate with us. During Fab at 40 Fortnight, 1-15 May, NASS members across the country will be holding coffee-morning, dress-down days and more, all to raise vital awareness of AS and funds for NASS. The NASS Birthday Bash will also take place on 15 October in London, promising to be a fun-filled evening of celebration.
You can find out more about NASS' birthday celebrations on their website.

NHS England Consultation - revisions to Clinical Reference Groups
Engagement on proposed revisions to Clinical Reference Groups in specialised commissioning

NHS England listened to feedback from CRG members and wider stakeholders on how well the current system is working through workshops for chairs and patient and public voice members held over the past 18 months. We have also listened to feedback from CRG members and wider stakeholders through the Investing in Specialised Services public consultation in 2015.
NHS England believes that the proposed revisions to CRGs along with the additional resources we are proposing to invest into the CRG infrastructure, will significantly strengthen their ability to support the delivery of high quality and affordable specialised services whilst also ensuring value for money and the sustainability of CRGs in the longer term.
Click to read the full article and give your views.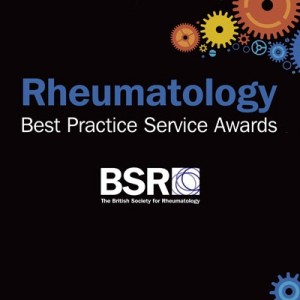 Leading edge UK Rheumatology services revealed
The winners of the 2016 Best Practice Awards in Rheumatology and Musculoskeletal Disorders (RMDs) have been announced, with this year's crop of winners showing the breadth and depth in quality of services across the UK. All winning projects were able to demonstrate improved outcomes for people with RMDs, better co-ordinated care and reduced costs.
Fourteen winners have been chosen across three categories: Outstanding Best Practice, for mature programmes that have consistently demonstrated excellence in transforming the lives of patients. Best Practice, for initiatives demonstrating innovation and resourcefulness in changing clinical practice. This year we have added a new category of Emerging Best Practice for sites that have responded quickly to the challenges facing the NHS locally and nationally with novel approaches making a real impact to patient care.
Building on the success of the 2013 awards, applications for this year's awards underwent robust economic analysis, which looked at the impact of the services on clinical, financial and patient reported outcomes. Site visits were conducted involving a multidisciplinary team of clinicians, health economists and patients who assessed each site against established criteria. The winning sites were determined by a panel of experts, including representatives from Royal Colleges, NICE and patient representatives, in addition to senior BSR members.
Dr Peter Lanyon, President-elect of BSR and chair of the judging panel for the awards said: "We are used to seeing excellence in patient care across the UK's rheumatology units, but the standard of award entries was particularly high this year. It was a great privilege to chair the panel and see so many examples of innovation in the delivery of clinical rheumatology services from across the UK. The BSR is committed to helping it's members attain high standards in their clinical care; these Best Practice Awards are a great opportunity to share and promote ways of achieving this."
The Best Practice Awards aim to recognise excellence and innovation in patient care and are designed to not only inspire change in clinical practice, but also to have a wider influence on policy and commissioning. With this in mind, all winning entries will be made into case studies setting out how each project developed, the challenges faced and how these were overcome, and the impact the initiative has had on people's lives. These case studies will be available shortly in hard copy and on the BSR website.
This year's Best Practice Awards winners will be showcased at Rheumatology 2016 in April, the BSR's annual conference which, this year, takes place in Glasgow.
The winning projects are as follows:
The winners in the Outstanding Best Practice category
Southend University Hospital NHS Foundation Trust – Preventing blindness by fast-tracking suspected Giant Cell Arteritis patients to immediate treatment
University Hospitals Birmingham NHS Foundation Trust - Coordinating a person-centred pathway to high quality care for people with rare autoimmune disorders
Staffordshire and Stoke-on-Trent Partnership NHS Trust – Evidence based care - translating research into changes in clinical practice
Central Manchester University Hospitals Foundation Trust (Manchester Royal Infirmary) – Virtual multidisciplinary clinic to improve medicines management and reduce delays to drug therapies
Scottish Paediatric and Adolescent Rheumatology Network (SPARN) – Reducing variation and improving the quality of care for children and young people with rheumatic conditions
Best Practice winners
South London Health Innovation Network – An integrated rehabilitation programme for chronic joint pain
Derby Teaching Hospitals NHS Foundation Trust - Empowering patients to be their own personal trainers to improve function and strength
Scottish Society for Rheumatology - Streamlining audit data collection on a national scale to reduce variation and improve care
Emerging Best practice winners
East Lancashire Hospitals NHS Trust – Improving access to co-ordinated musculoskeletal rheumatology and pain care in the community
Royal Berkshire NHS Foundation Trust – Improving the co-ordination of care for people with chronic pain
Oxford University Hospitals NHS Foundation Trust - Paediatric Virtual Gym: using technology to engage children in exercise
Guy's and St Thomas' NHS Foundation Trust - One-stop multidisciplinary clinic for patients with fibromyalgia
Newcastle Hospitals NHS Foundation Trust - Integrating service, audit and research data to improve patient care
Barts Health NHS Trust (Whipps Cross) - Streamlining diagnosis and access to treatment for people with inflammatory back pain
BSR media team contact – Neil Walsh (nwalsh@rheumatology.org.uk)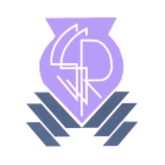 Scottish rheumatology services understaffed says nine in ten rheumatology professionals
Over 90% of Scottish health professionals working in rheumatology units considered their service to not be sufficiently staffed. This is one of the key findings of the report Rheumatology in Scotland: The State of Play which is launched today, based on a survey of members of the Scottish Society for Rheumatology (SSR) and the British Society for Rheumatology (BSR). These bodies represent the healthcare professionals caring for patients with conditions as diverse as rheumatoid arthritis, gout and lupus. Roles considered the most understaffed included specialist nurses, rheumatology trainees and allied health professionals.
Other key findings in Rheumatology in Scotland: The State of Play include:
• 88% felt Scotland's rural geography creates challenges for patient access to rheumatology services.
• Only a quarter reported their rheumatology service working in the community, and just 9% stated there was collaboration with social services.
• Just 31% believed that services were adequately addressing the need of patients with rare rheumatic conditions
• 89% recommended that training to identify rheumatic conditions needed to be spread more widely to other health and care professionals
• Only 26% of respondents believed their service ensured that accurate and detailed data were collected about patient activity, diagnoses and outcomes.
In response to the feedback received from its membership, the BSR and SSR make a series of recommendations in Rheumatology in Scotland: The State of Play to improve the delivery of care. This includes exposure to rheumatology services and emphasis on rheumatic and musculoskeletal disorders (RMDs) throughout general medical and GP training, to improve referral rates, provide GPs with confidence in providing self-care and increase recruitment into the speciality. In terms of staffing, the BSR and the SSR recommend a review of medical staffing levels to address the apparent consultant shortfall in targeted areas, and ring fencing funding for specialised rheumatology nurses and AHPs.
Examples of best practice are included in the report, such as the SSR's online audit and the Scottish Paediatric and Adolescent Rheumatology Network both of which are winners in the BSR's Best Practice Awards 2016.
SSR President, Dr Elizabeth Murphy, noted "This report helps shine a light on the key challenges facing rheumatology services in delivering care to patients across Scotland. Despite these challenges, our members continue to provide high quality services to their patients, which is a testament to their hard work and endeavour. The last decade has seen enormous advances in the drug treatments available for our patients and we need to ensure that our services are set up to deliver these treatments to the maximum benefit of patients. A number of issues have emerged, which if ignored, could result in poorer outcomes for patients. The report sets out a series of recommendations to address these issues and the SSR and BSR will look to work with policy makers, Rheumatology teams and patients from across Scotland on how to take these forward."
BSR President, Professor Simon Bowman added "The Rheumatology in Scotland report provides a real insight into the pressures facing rheumatology services, but also offers practical solutions on how to overcome them. Much can be learnt from our members in Scotland on how to address these issues and we urge policy makers to work with patients and professionals to rise to the significant challenges outlined in this report."
The full report is available to download now and BSR intends to produce similar reports for Wales and Northern Ireland to further provide insight in rheumatology services across the four nations.

Start planning your Rheumatology 2016 conference
....with our programme planner tool.
The Rheumatology 2016 programme is now live and we've given you a handy planner tool so you can make the most of your conference visit.
Use the tool to filter sessions by type or by day and create a custom itinerary to make sure you don't miss your favourite sessions and keynote speakers.
Rheumatology 2016 social events
BSR are hosting a range of social events in the evenings throughout the Rheumatology 2016 conference, 26-28 April, Glasgow. These events are fantastic networking opportunities and a chance to see some of Glasgow's most beautiful sites.
• President's Reception - Glasgow City Chambers
• Conference Dinner - Oran Mor
• Rheumatology Quiz - Glasgow SECC
• International Delegates Reception - Glasgow SECC
BSR First Patient event
For the first time the British Society for Rheumatology (BSR) will be holding a one day event on Tuesday 26th April 2016 for patients. The event runs alongside the BSR rheumatology conference and gives you, the patient, an opportunity to hear from world class experts in sessions tailored to the patient experience at the Scottish Exhibition and Conference Centre, Glasgow.
This event aims to be interactive with question-and-answer sessions with physicians and healthcare professionals, supported by NRAS, NASS and Arthritis Care. You will learn about the latest information on medication and new treatments that can improve the quality of your daily life.
Book your place online. Please share this invitation widely amongst your patients, members & networks

iO Convention 2016: Reaching out
iO Convention is a multi-streamed, collaborative event showcasing the very best of osteopathy. The last two years have focused on bringing the profession together to forge a new way forward. This year's core theme is all about building on that unity to explore the possibilities that open up to us when we reach out to others. Whether it is our patients, our colleagues, other healthcare professions or the wider community, amazing things can happen when we start to reach out.
New dates and venue
We are pleased to announce that our 2016 Convention will be held at the Beaumont Estate in Windsor. Formerly a stately home and boarding school this amazing hotel and conference centre offers a larger space for convention sessions, meetings and evening events combined with 400 superb guest bedrooms, luxurious leisure facilities and stunning grounds.
To secure this venue we have had to move the date of convention to 25th – 27th November 2016.
Please keep this date in your calendar. (The date was previously 11-13th November)
Submit your proposals
If you are interested in contributing to this year's convention, we'd love to hear from you. We are currently seeking ideas for presentations and workshops. As well as submissions relating to our theme of reaching out, we welcome submissions in the following areas:
• Practical workshops
• Clinical interests (MSk, sports care, paediatrics, women's health, care of the elderly, etc.)
• Research
• Business development
Details of how to submit your proposal can be found online at www.osteopathy.org/ioc-2016
There is a call for presentations at: www.surveymonkey.co.uk/r/ioc-2016
The closing date for submissions is 21st March 2016.


Fracture Prevention, FLS Benefits, Densitometry Course
Fracture Prevention Practitioner Training
The advanced module of the National Osteoporosis Society's popular training course has now been launched online. The course has specifically been designed for FPPs, including Fracture Liaison Nurses, as well as other specialist nurses, allied health professionals and clinicians working in the field of secondary fracture prevention and osteoporosis management.
Fracture Liaison Services Benefits
If you are thinking about setting up a Fracture Liaison Service and want to see how much your CCG might save, then run your figures through our online FLS benefits calculator.
If you need help with using this then please contact Henry Mace (h.mace@nos.org.uk ) or Hilary Arden (h.arden@nos.org.uk) who can talk you through all aspects of the support that the charity can give in setting up, or improving, Fracture Liaison Services.
Bone Densitometry Course
Registration is now open for the two day lecture course on Bone Densitometry in Osteoporosis Assessment and Management.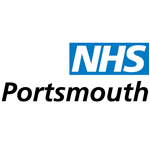 Save the Date - Healthcare Professional Course, Hampshire
Wednesday 13th April 2016 - Tired of Being Tired - supporting patients with Fatigue associated to their Arthritis and Connective Tissue Diseases.
Everyone gets tired from time to time. But when those living with arthritis and connective tissue diseases report excessive tiredness or fatigue it really can become disruptive to their daily life. Many people with arthritis and connective tissue conditions experience fatigue:-
• 98% of people with rheumatoid arthritis
• 50% of those with connective tissue
These percentages get higher when obesity, depression, fibromyalgia, congestive heart failure, lung problems or chronic headaches are present, too.
Many people describe fatigue as severe weariness and overwhelming exhaustion that doesn't get better with sleep. People with chronic diseases can have fatigue that comes and goes, but many experience long-lasting fatigue. The bouts may seem to come out of nowhere because they aren't preceded by extra activity, and they may occur even when the joints are feeling good.
Join us for our second "Tired of Being Tired Programme for health care professionals" on Wednesday 13th April 2016.
Free Healthcare professional delegate places are available when you book early. Click here to open/download the registration form.
Register with us (limited places available) - email valerie.robins@porthosp.nhs.uk.
Or write to:
Valerie Robins
c/o Department of Rheumatology,
Queen Alexandra Hospital,
Cosham,
PO6 3LY

Acupuncture Safety Website
The British Acupuncture Council have launched a website with the AACP and BMAS.
http://www.acupuncturesafety.org.uk/
BAcC hopes ARMA members can help raise its profile; it offers basic information on what practitioners who do acupuncture need to be aware of.
Acupuncture Awareness week is from 7-13th March
For further information go to the Acupunture Awareness Week website.
Acupuncture Research Resource Centre Research Symposium
This event is coming up on the 19th March at Kings College London.
See http://www.arrcsymposium.org.uk/ for further information and to book.
Nick Pahl moves on
After 5 years at BAcC, Nick will be moving onto a new role as CEO of the Society of Occupational Medicine at the end of April. An Advert will be going out next month for his replacement.

BIMM 2016 Course Calendar
The latest diary of coming courses and events from the British Instutute of Musculoskeletal Medicine.
Details include the Fluoroscopic Injection course, and the Injection RoadShow.
The current BIMM Diary is available to download in PDF form, or alternatively check ARMA's Events Calendar.


MSK/SEM job opportunity in Blackberry Clinic Guildford
The Blackberry Clinic Group is looking to enhance its successful Guildford clinic with an MSK/SEM physician for at least 3 days per week.
The applicant will be expected to have good clinical skills including being competent to inject peripheral joints as well as hopefully some experience in guided injections either with ultrasound or fluoroscopy. This will be developed through in house training and appropriate clinical courses to allow the doctor to undertake a wide range of peripheral and spinal injections under fluoroscopic and ultrasound guidance in due course. The clinical training courses will be through individual mentoring, the Blackberry Education program and the Spine Intervention Society.
Essential criteria for the post:
• Full registration with GMC
• Bupa recognition or to be on the Specialist Register for Sports and Exercise Medicine.
• Willing to train in fluoroscopically guided spinal procedures
Open and download the MSK-Physician job advert for more details about the job and how to apply.
Please send applications including covering letter, salary expectations and notice period to Dr Tom Saw at toms@blackberryclinic.co.uk.

Arthritis Care is recruiting
Scotland National Trustee

Arthritis Care in Scotland is recruiting a National Trustee: Scotland welcomes applications from anyone living in Scotland, from any age group or background. More information and an application pack is available by emailing Trustees@arthritiscare.org.uk The closing date is Friday 18th March.
"Get Active" Vacancies in Wales

Following on from December's announcement of an award from the Big Lottery Fund for the "Get Active for Arthritis" service, Arthritis Care in Wales are now recruiting. For more information contact Mary Cowern at MaryC@arthritiscare.org.uk.

Arthritis Action vacancy - Comms Officer

Arthritis Action are currently seeking a Communications Officer to join their team in London.
The role involves being the first point of contact for membership queries by phone, mail and email, providing high quality customer service to our membership.
Applications should be received by 5pm on 9th March 2016. Interviews for shortlisted candidates will take place in London on 14th March 2016.
To find out more about the role and how to apply, please visit the Arthritis Action Jobs page and download the job description.
EULAR's new campaign
EULAR PARE have launched their World Arthritis Day 2016 campaign,'' The Future In Your Hands''.
See the website www.worldarthritisday.org for more details and download your campaign toolkit.
EULAR guidance on fibromyalgia
Fibromyalgia management manuscript imminent
The update of "Evidence-based recommendations for the management of fibromyalgia" is one of EULAR's ongoing initiatives.
The task force is currently working on finalizing the final manuscript. We hope it will be ready for EULAR to submit for publication within this month. Depending on how long it takes for BMJ to publish, it might be available sometime in Spring 2016.
This is an important piece of information for which the fibromyalgia community in Europe has been waiting for quite a number of years.
NCVO KnowHow Nonprofit
A knowledge bank for the voluntary sector with a very useful set of resources and advice on a very broad range of issues, from strategic planning to campaigning to fundraising to governance.
It's free to register. https://knowhownonprofit.org/

HSJ - It's time to celebrate and study the NHS's non-clinical workforce
24 February, 2016 By Alastair McLellan, Health Service Journal
A new inquiry by HSJ is highlighting the crucial role of the non-clinical workforce as well as exploring ways in which their contribution can be maximised.
When a group of people are defined by what they don't do it is very likely they will be under-valued and poorly utilised. And so it is with the hundreds of thousands of NHS staff labelled as working in "non-clinical support services."
This umbrella description of course embraces a huge range of roles and departments; from finance to estates management; facilities to technology; administration to procurement; HR to legal services. However, they are all too often tarred with the same 'non-essential' brush – the first to be subject to cuts and the last to be consulted on change.
Lord Carter's review into NHS efficiency has raised the profile of some non-clinical roles and departments, showing how vital they are to helping the service meet the financial challenges ahead. But the focus is on "unwarranted variation" ("waste" in layman's language) and once more the contribution of 40 per cent of the NHS's workforce is discussed in terms of what they are doing wrong and in some cases whether they are needed at all.
NHS politics
No other sector or major employer would be so careless with such a huge section of its workforce – especially if economic circumstance meant that it was often not able to pay competitive salaries (for unlike most clinical staff, their non-clinical colleagues have a choice in who they work for).
There are many plans afoot to merge, outsource, in-house and/or reconfigure the NHS's "back office". But too often the focus is simply on cost saving and not on increasing value.
The politics of the NHS – indeed the politics of the country – will mean the NHS's clinical staff will always grab most of the limelight. There's no problem with that – as long as their non-clinical colleagues are seen and treated as an essential part of the NHS team.
Maximising their value
HSJ believes that is not always the case – and is trying and do something about it. Our Value in Healthcare Awards and its newly launched Congress already highlight and spread best practice. But we can do more and, so, today we launch the HSJ inquiry into maximising the value of the non-clinical workforce of the NHS. Our aim is to bring this vital part of the workforce to the foreground of the service's mind.
In 2014/15 we worked closely with Serco to deliver the HSJ Commission into the Hospital Care of Frail Older People. The commission's findings proved to be both prescient and widely accepted. We will work again with Serco on this inquiry – and like the commission its findings will be independent and will pursue no agenda apart from that set out above.
The many smart and progressive clinicians among HSJ's readership already understand the importance of the work of their non-clinical colleagues. Yet that part of the NHS workforce is strangely under-researched.
To address this imbalance we welcome your contributions of current good practice, as well as your thoughts, views, hopes and fears about how things may change (hsjinquiry@emap.com). Your input will feed directly into the inquiry's work.
Out of the shadows
Please also be on the lookout for the regional information gathering events we will be holding around the country during the spring and early summer.
We believe it is time non-clinical NHS staff were brought out of the shadows and had their crucial role recognised. We are also steadfast in the view that the NHS will not reach its 70th birthday in 2018 in the best possible health without those staff being given the opportunity to deploy their skills more effectively.
Our inquiry will be committed to helping bring this about and, who knows, we may even discover a better way to describe this essential and integral element of the NHS workforce.
See the full article and comments on the HSJ website.

Charities 'crucial' to widespread implementation of care and support planning
The knowledge, skills, experience and resources of voluntary, community and social enterprise organisations are crucial to the widespread implementation of care and support planning suggests a new discussion paper from National Voices' Wellbeing Our Way programme. The report argues that charities have a vital role in supporting people to develop care and support plans, and in working with people with long-term conditions and their clinical teams to put the plans into practice. The publication includes examples of where charities have added real value to the care and support planning process, including from ARMA member National Rheumatoid Arthritis Society.
Download What is the role of VCSE organisations in care and support planning? from the National Voices website, from 2nd March 2016 (link not live until then).

The Burden of Musculoskeletal Diseases in the United States

The Burden of Musculoskeletal Diseases in the United States: Prevalence, Societal and Economic Costs (BMUS), 3rd edition, is produced by the United States Bone and Joint Initiative (USBJI) in collaboration with a number of organizations, mostly professional societies.
The mission of the USBJI is to advocate for and promote multidisciplinary, coordinated, and patient-centered care to improve the prevention, diagnosis, and treatment of musculoskeletal conditions. BMUS underpins the activities of the GAMH/BJD and USBJI, its member organizations, and healthcare professionals, researchers, patients and many others addressing musculoskeletal health issues.



Acupuncture Awareness Week 07-13 March 2016
Planning for the future of rheumatology care 10 March 2016
Blackberry Education spinal injection course 17 March 2016
Policy, Comms and All Stakeholders meeting 17 March 2016
ARRC Symposium Kings College London 19 March 2016
Clinical Networks Steering Group 21 March 2016
Tired of Being Tired, Fatigue & Arthritis, Southampton 13 April 2016
CEO meeting 14 April 2016
Injection Roadshow, Milton Keynes 20 April 2016
ARMA Board Meeting 21 April 2016
Rheumatology 2016, BSR Spring Conference 26-28 April 2016
NASS celebrating 40th birthday 01-15 May 2016
Diploma in Musculoskeletal Medicine – Part 1 Written 06 May 2016
Diploma in Musculoskeletal Medicine – Revision 07 May 2016
LUPUS UK AGM and Strathclyde Lupus Information Day 07 May 2016
World Lupus Day 10 May 2016
NASS "Fab at 40" Fortnight 01-15 May 2016
Policy, Comms and Gold Stakeholders meeting 17 May 2016
Diploma in Musculoskeletal Medicine, Tooting 18 May 2016
BSR Applied musculoskeletal anatomy course, Keele 23 May 2016
BSR AGM 27 May 2016
Carers' Week 06 June 2016
EULAR 2016 – Annual European Congress, Excel Centre, London 08-11 June 2016
RA Awareness Week, NRAS 13-19 June 2016
Clinical Networks Steering Group 16 June 2016
Bone Health and Osteoporosis professional conference, Portsmouth 22 June 2016
Love your Bones - Patient & Public conference, Portsmouth 22 June 2016
ARMA AGM and Reps Forum 04 July 2016
CEO meeting 04 July 2016
ARMA Board meeting 04 July 2016
Policy and Comms meeting 19 July 2016
RCN-SOTN International Conference & Exhibition, Cardiff 08-09 Sept 2016
British Conference for Acupuncture and Oriental Medicine 23-25 Sept 2016
Policy, Comms and All Stakeholders meeting 27 September 2016
Lupus Awareness Month Begins 01 October 2016
NASS Birthday Bash, London 15 October 2016
World Osteoporosis Day 20 October 2016
BSR Autumn Conference 13-14 October 2016
Policy, Comms and Gold Stakeholders meeting 23 November 2016
Clinical Networks Steering Group 02 December 2016

To see previous issues of the newsletter, click here.
Please starting thinking about sending your items for inclusion in our next
ARMA newsletter