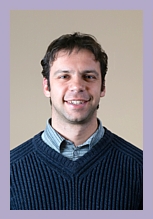 Dear All,
Few things are as useful, or have been as instrumental to the development of human civilisation, as the wheel. Crucial to transport, it has had countless applications in a wide range of contexts, from mechanics and engineering to manufacturing and the Arts. It is rather ironic, therefore, that the "reinvention" of something as important as the wheel is regarded, in common parlance at least, as the epitome of pointlessness. Indeed, the wheel has been reinvented many times over throughout history, each time leading to new and important societal changes.
The transition from solid wheels to lighter, spoked wheels in the Bronze Age made the transportation of people and goods infinitely easier. It also established the chariot as the supreme weapon of the time, with important historical implications. The Hittites improved the performance of their chariots enormously by using lighter wheels with fewer spokes and moving the axle to the centre as opposed to the back of the chariot, thus establishing their empire as one of the most feared in antiquity.
This raises some interesting considerations around innovation. On one hand, necessity is indeed the mother of invention: the Hittites' innovative chariot design, at a time when military supremacy was paramount, is a classic example of taking something that already works well and adapting it. On the other hand, it is arguably human nature to want to be the first to have come up with something, or, as Ol' Blue Eyes once sang, for everyone to feel that they did things their own way.
Few would argue that innovation in healthcare, and improved access to innovative treatments and technologies, is not (in principle) a good thing, and the Accelerated Access Review is an important and timely initiative in this respect. In a broader sense, though, new ideas or initiatives can sometimes struggle to get beyond the design phase and on to implementation, let alone conclusion. This can have many reasons, and can certainly be frustrating, but outside of a totalitarian system (which has its own problems), a consensual, iterative approach is arguably essential in terms of generating the "buy-in" and "ownership" that is required to genuinely deliver an integrated, person-centred model of care, particularly in what is an increasingly devolved system. You could therefore say that there is nothing wrong with reinventing the wheel – indeed, sometimes it's the only way that the wheel in question might even get a look in – as long as it addresses a need, and it leads to something better than what you had to start with. Rome was not just not built in a day, but rebuilt several times over (before the inevitable decline, but that's by the bye).
Having launched the MSK Knowledge Network in September, we are currently in the process of building it. We've got a Yammer group to stimulate early interaction between members of our community, and we are gearing up for what we expect to be a milestone seminar for our MSK clinical networks project in January, alongside NHS England. Martin McShane explained very well what the project is trying to do, why it is important and why NHS England are supporting it in a recent blog, which is probably the first time that a senior figure in either NHS England or the DH has explicitly singled out MSK as "central to the whole system approach which is required to deliver person-centred, coordinated care for all people with long-term conditions." Martin McShane's comments are also important in that they highlight how ARMA is doing something tangible to provide solutions to the challenge of MSK disorders, and that we are doing this together through a partnership approach, in a spirit of co-production. That is no small thing.
Nor is the fact that MSK is increasingly establishing itself as a priority in the public health arena, largely on the back of the Global Burden of Disease data. Last month we were delighted to welcome Prof John Newton, Chief Knowledge Officer at Public Health England (PHE), as the speaker for this year's annual ARMA lecture. Prof Newton made it clear that he regards MSK as a priority, and we will be discussing with him in more detail how we can ensure that this is clearly reflected in PHE's plans and applied in practice. NHS England's National Clinical Director for MSK, Prof Peter Kay, was also recently invited to present at a symposium on the GBD data organised by PHE, and discussed, among other things, how clinical networks can also help embed a more preventative approach and a stronger public health dimension in MSK healthcare, as well as showcasing some of the work done by ARMA members in this area.
One of the areas where there is already an abundance of evidence around MSK, and where both ARMA and many of our member organisations have already done much work around, is the arena of health in the workplace, which is increasingly a government and NHS priority. The benefits of supporting people with MSK conditions to remain in or return to work are clear, and increasingly recognised. As well as continuing to work through the Fit for Work Coalition and supporting our members' initiatives in this area, ARMA is, together with PHE and the Work Foundation, supporting a broad-based project to develop an optional module on MSK for employers as part of the Workplace Wellbeing Charter.
We know, as many of you have highlighted, that there are significant and mounting concerns around real and perceived cuts and restrictions to treatment across the country, as reported in this Guardian article and this GP online article recently. That's why we have put together a short survey, with input from across our membership, to capture people's experiences of restrictions to treatments and services. If you have not already done so, please share this widely: the responses will help form a good picture of where the main problems are, and provide us with evidence which we can then take to decision-makers.
This month marks a milestone for ARMA: it is the last month of ARMA's first-ever 3-year strategic plan, which means that ARMA will soon have a new 3-year strategic plan. We have already had some initial discussions with our members, and will be finalising the new plan after a workshop which we have organised for our members in January. Three years ago, there was no National Clinical Director for MSK, no formal partnership with NHS England, the profile of MSK was low generally and in some areas, eg public health, next to non-existent. Much has changed over this time, and there have been challenges, but I think we can safely say that both ARMA and the MSK community are stronger today than they were then, and MSK is now more firmly on every map that we feel it needs to be on. But clearly there is much further to go, as we now turn our attention to the coming year, and beyond.
On a sadder note, this month we are also saying goodbye to Sarah Wright, who over the past nearly 7 years has been not so much a rock as a veritable bastion for ARMA. A consummate professional, Sarah has been an absolute pleasure to work with throughout the time that I've known her, and she will be greatly missed. It's only right, therefore, that this newsletter's guest blog come from her. Thank you, Sarah, for your commitment, your excellent work, your humanity, your humour, your steadfast support, and for never losing heart. You've left a big mark on ARMA, and I have no doubt that you will be successful in your new role.
We are currently advertising for a new Public Affairs & Communications Officer: please share widely.
….So, as we prepare to enter the festive season proper, I think we can look forward to another exciting and promising year for ARMA, for the MSK community and for MSK generally, despite the many and significant pressures and challenges facing the NHS and care generally. But by working together towards shared goals, we, as a community and an Alliance, will go far.
Happy Christmas to all, and to all a good break – and a happy New Year!
"We are all faced with a series of great opportunities brilliantly disguised as impossible situations."
by Sarah Wright, Policy and Public Affairs Officer, ARMA
Well, what a time to be leaving ARMA! We're finally starting to get the recognition that MSK deserves and this Alliance of organisations is now recognised as the place to go to for solutions to the MSK problem. But let's not open the champagne just yet, there is still a great deal of work to do and what a perfect time to hand over the ARMA baton to someone to take it to the next level.
I joined ARMA in April 2009 at an impressionable age and have been fortunate to have had the opportunity to learn from so many great people. At one of my first MSK events, Mike Kimmons taught me his most important lesson in life: to always position yourself by the door from which the canapes arrive – invaluable advice. Ros Meek taught me a great deal, including the art of jumping through the closing doors of a lift to 'nobble' a senior civil servant (if you haven't heard this term used before the definition is 'to win someone over by devious means' – I think that sums Ros up quite well). Phil Gray, Tony Redmond, Dave Marsh, Tony Woolf and Federico have all taught me diplomacy, strategy and how collaboratively to achieve the best from this Alliance. Janice Johnson has shown how effective one person with real passion for a cause can be. Jane Dunnage and Pam Stewart – where do you get your energy from?! On board a train after a particularly successful BSR conference I even learnt how to open a wine bottle armed with just a pen and brute force. That particular member will remain anonymous, though remains my favorite travel companion.
I am fortunate to have had the opportunity to work with different people from diverse organisations on many varying projects. I have been involved in the ARMA standards of care; all of the work that ARMA and the members did around metrics; the ARMA Work Charter; various roundtable events and parliamentary receptions; seven annual ARMA Lectures; the Government Affairs program; the Joint Working and Joint Delivery reports; the Musculoskeletal Map of England and Scotland; all of the work we have done to feed in to BJD and EULAR PARE; the Clinical Networks project with NHSE; the ARMA Local Networks; and I am very sad not to be involved in the Musculoskeletal Health in the Workplace project going forward.
I am so proud of all that ARMA has achieved. I take particular pleasure in the moment people who don't know the organization realise that it is in fact just two (recently two and a half) people in a little office on the first floor of the BSR. ARMA head office can sometimes be a difficult job, trying to align 40 organisations with clear common themes, but it's a great feeling when we do all work together: the weight of 40 organisations in this Alliance is a very powerful tool.
My four year old daughter asked me recently what I do for a job. After a momentary pause I told her that I tried to help people who were in a lot of pain to get better. It's a very simple definition of what we all try to do but in its most basic form that is why I joined ARMA, to raise awareness of a set of conditions that are in my opinion grossly under-prioritised. I hope I have helped to push the MSK agenda forward and I will now try and do the same for people (particularly young people) who are also in a lot of pain in their bodies but this time I get to work directly with them at SCAT. I will miss ARMA terribly but I feel so fortunate to be going to work for a great charity that I have been so involved in over the last few years and feel so passionate about.
Thank you to everyone that I have worked with but special thanks to the ARMA Trustees and to Federico, Garreth and Anoushka. I hope to keep in touch with as many of you as possible and if you're ever stuck on the 19.04 to Kings Cross with a bottle of Pinot Grigio and a biro, you've got my number.
Members' News and
Resources
LUPUS UK Silver Jubilee
In November 2015 LUPUS UK marked its Silver Jubilee. In its 25th year LUPUS UK has awarded a record £792,000 in grants for lupus research and specialist nurses, bringing the total to £7.3 million since 1992.
Positions for specialist lupus nurses are normally funded for up to five years with the ambition that the NHS will continue the roles permanently. Overall, the charity has awarded grants for over 20 specialist lupus nurses, many of whom have continued in their roles after the initial funding.
"The specialist lupus nurse provides a very important point of contact between my appointments with the rheumatologist. I can phone her anytime or even email her and she always responds. She helped me to manage my fatigue and I have recently been able to return to part time employment."
Patient quote
LUPUS UK Chair, Jane Dunnage, to stand down at the end of 2015
At the end of 2015 LUPUS UK's current Chair, Jane Dunnage, will be standing down following three consecutive terms.
Jane first became involved with LUPUS UK in the 1990s, eventually becoming a Member Trustee in 2004 and Chair in 2007. As Chair, Jane has worked very, very hard to raise the profile of lupus and LUPUS UK and has been involved in many different areas taking part in meetings all over the country.
We know that Jane has plans in place for the future and we wish her well with this and a Big Thank You to her for all her hard work for people with lupus. Kevin Weston will be taking over as Chair beginning January 2016.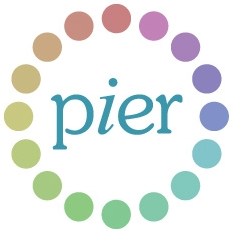 Patient Information - Official PIER Opening Day Event
The Haywood Foundation (HRRDF) and the Stoke on Trent ARMA Group are very pleased to announce the opening of the new Patient Information Education and Resource Centre (PIER).
The Event
The official opening event took place on Monday 12th October 2015 at the Haywood Hospital. During the event a number of presentations took place, followed by the official opening by Gordon Banks OBE, President of HRRDF.
Following the official opening inviting guests were taken on a tour of the PIER area, after which, there was an opportunity to see and interact with a number of learning stations, positioned within the outpatients' area.
The PIER
The PIER is based within the outpatients' area of the Haywood Hospital in Burslem Stoke on Trent and aims to provide patients, their families and carers with access to high quality information, not only on arthritis, but also with the aim of helping people self-manage a range of conditions. It will also signpost them to statutory and community organisations who can help through support and education.
The PIER is manned by staff, members of the local ARMA Group and volunteers who offer guidance, support and a signposting service.
The Centre stocks a wide range of information, leaflets and publications and has a comfortable drop-in seating area where information can be browsed at leisure. There are computers for use by our visitors during staffed opening hours which are from Monday to Friday, 10am to 4pm.
The PIER has been made possible by the generous funding and support from the Haywood Foundation.
For more information about the PIER please contact:
June Brammar,
Project Manager, Rheumatology
June.brammar@ssotp.nhs.uk

Final obstacle to publication of new NICE AS guidance removed
In September 2015, NICE published the Final Appraisal Determination (FAD) for adalimumab, etanercept, infliximab and golimumab for treating ankylosing spondylitis and non radiographic axial spondyloarthritis. However, publication of the final guidance has been delayed due to an appeal from the pharmaceutical company MSD. At the last moment MSD withdrew their appeal so we are now just waiting for the Technology Appraisal Guidance (TAG) to be published.
Read more about this progress from the NASS website.
NICE set to appraise secukinumab for AS
In 2016, NICE will be conducting a Single Technology Appraisal (STA) of secukinumab for treating ankylosing spondylitis after inadequate response to non-steroidal anti-inflammatory drugs or anti TNFs. NASS will be putting in a submission by the end of January. Any submissions we make to NICE are guided by the views of people living with the condition. Therefore we will be carrying out a short survey among people living with AS in January 2016. At the moment NICE hope to publish guidance on secukinumab in October 2016.
Read more about this appraisal here.
Fab at 40 Fortnight
In 2016 NASS is celebrating our 40th birthday. The 1st to 15th May 2016 will be Fab at 40 Fortnight.
More information to come in the New Year.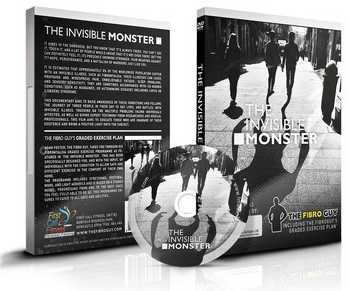 Fibromyalgia's first custom exercise DVD and documentary
FMAUK is proud to announce that a joint venture has been agreed with a personal trainer, Adam Foster of First Call Fitness, to produce a fitness DVD which will be aimed at people with fibromyalgia. This fitness DVD is nearing the end of its production, but we will let you know when it becomes available, with pre-orders available from here:
http://www.thefibroguy.com/shop/pre-order-the-invisible-monster/
The DVD will be entitled "The Invisible Monster: The only Fibromyalgia documentary and exercise DVD ever made".
It will feature people with fibromyalgia employing positive techniques that have been used successfully by members of a support group. Graded activity or exercise has been shown to be beneficial to people with fibromyalgia, but often the existing fitness exercises provided by others have too high an activity rate, intensity or duration that can often leave people with fibromyalgia feeling worse rather than better.
This is a tailored program of activities, developed with fibromyalgia in mind – something that FMA UK has been keen to see developed for a while. The DVD will also feature a documentary DVD focusing on fibromyalgia. While it is still early in the project, we are confident that the end product will meet a need and help people with fibromyalgia to keep their activity levels up. Adam Foster has a good plan of how he will engage with people with fibromyalgia and record the positive results that he has already seen.
FMA UK has provided the investment to allow this project to come to fruition and we are hopeful that it will be successful as a commercial venture, but more importantly as an added tool for people suffering from fibromyalgia to make positive change in their quality of life.

Christmas news from the Blackberry Clinic
The new 'Oxford Textbook of Musculoskeletal Medicine' second edition. Edited by Mike Hutson & Adam Ward. This book was 3 years in the making and crystallises all the available knowledge on this magnificently diverse subject. On the Oxford University Press website, search for the book, add to the basket and then use promo code AMPROMO13 to get 20% off.
NEW COURSE:
Blackberry Education spinal injection course, skill-based workshops using KIP phantoms.
At Blackberry Clinic, March 17th 2016. Click here for more details.
NEW FILM:
The British Institute of Musculoskeletal Medicine and Loughborough University have released a film about Musculoskeletal Medicine and it's place in the NHS, along with news about the new part time MSc/PGDip in MSK at Loughborough University. The course is aimed primarily at medical doctors but is open to other regulated healthcare professionals working in musculoskeletal (MSK) medicine including physiotherapists, osteopaths and chiropractors.
Here's The Musculoskeletal Medicine MSc film link!
https://www.youtube.com/watch?v=w98Jsy-i1mQ
Please forward to interested parties.
Happy Christmas!
BIMM - December Diary of events and courses
Diary details of the coming courses and events from the British Instutute of Musculoskeletal Medicine, with a focus on dates in 2016: beginning with the Occupational Medicine module in February; in March, the Fluoroscopic Injection course; the Injection Roadshow workshop, also in March 2016; and parts of the Diploma in Musculoskeletal Medicine course in May.
Open and download the complete Dec-2015-BIMM-Diary in PDF.
ACEVO Fellowship Award
Arthritis Care's Chief Executive, Judi Rhys, has been awarded an ACEVO Fellowship Award for 2015.
The Association of Chief Executives of Voluntary Organisations made the award in recognition of Judi's work in transforming the delivery, leadership and culture of Arthritis Care. 2015 ACEVO Fellows have access to a leadership development consultation and a bespoke leadership development plan.

Arthritis Research UK: No Time to Lose spending review
Aids and adaptations: Our new project will focus on the aids and adaptations people with musculoskeletal conditions need around their home. We're starting some qualitative research in the New Year to inform this work.
For further information please contact Katherine.
Consultations: We responded to the Department of Health consultation on the NHS-England Mandate and the House of Commons Health Committee inquiry into Public Health.
For further information, please contact Katherine.
No Time to Lose - political campaign: Our "No Time to Lose" campaign ran up to the Spending Review on 25 November.
Read our summary of what it meant for people with arthritis.
For further information on our campaigns, contact Jon or see the arthritisresearchuk.org/voice webpage.

Trial reveals evidence of benefits of acupuncture for chronic neck pain
A new trial has found acupuncture leads to significant reductions in neck pain associated with acupuncture at 12 months. Moreover, patients were found to be better able to cope or reduce their pain levels without resorting to medication.
For the article and more on the research, visit the University of York website.
British Acupuncture Council at the London Health Show
Olympia 20 – 21 January 2016
The London Health Show is the only event to bring together all sectors of the UK's healthy living and wellness marketplace. BAcC's Chief Executive will be taking part in a panel discussion.
You can register for a free visitor pass at the london health show website.
Petition in Scotland
The BAcC has launched a petition on licences for acupuncturists with the Scottish Parliament. A link to the petition is at the Scottish Parliament website.

ARMA vacancy – Public Affairs and Communications Officer
ARMA seeks a part-time Public Affairs and Communications Officer, to be based in our London office. We are looking for an energetic, highly motivated communicator who can support and deliver our strategic plan by leading on our public affairs and communications work.
For more information please see the job description or email Anoushka at projects@arma.uk.net.
The closing date for applications is 10th January 2016.
7th Annual ARMA Lecture, 2015
ARMA held its 7th annual lecture on 24th November 2015, at the Royal College of Obstetricians and Gynaecologists, London. Our Speaker this year was Professor John Newton, Chief Knowledge Officer at Public Health England, as well as Honorary Professor of Public Health and Epidemiology at the University of Manchester.
Professor Newton spoke about the Global Burden of Disease data and the importance of meeting the challenges posed by the rising burden of musculoskeletal disorders. The event was very well-attended and clearly reaffirmed the central importance of effectively tackling MSK as part of a holistic and more preventative approach to improving the nation's health and well-being, cutting across healthcare and public health.
Click here to listen to Prof Newton's presentation and download his slides.

New Resource from the CSP:
Self-referral: the evidence.
The Chartered Society of Physiotherapy has laid out data and charts showing why we should support self-referral: evidence for GPs, employers and patients, and a map showing the CCGs that currently offer self-referral in the United Kingdom.
Evidence shows that self-referral to physiotherapy results in increased patient satisfaction as well as benefits for GPs and other stakeholders in relation to time, costs and workload.
Click for ARMA's Resources area where you can access this information from the CSP and browse other resources.

Reminder: Edgar Stene Prize 2016 is open for entries!
We are inviting entries from people aged 16 years and over living with a rheumatic or musculoskeletal disease to the Edgar Stene Prize 2016 on the topic of:
"Living with a rheumatic or musculoskeletal disease (RMD):
How I take action to enjoy life to the full"
The competition invites people to share their personal experiences and their individual coping strategies to 'live life to the full' despite being affected by an RMD.
Each essay should not exceed 2 pages (A4) – please the detailed prize rules and the competition booklet here from the 2015 competition.
Please submit the essays by email to projects@arma.uk.net by 31st December 2015. We will put together a judging panel to choose the UK entry to submit to EULAR PARE.

Knowledge Transfer Programme
EULAR PARE are asking project proposals from patient organisations for their Knowledge Transfer Programme. The programme is designed to support organisations to improve their skills by learning from the experience of other organisations in the EULAR network.
The total amount available for this programme is 15,000 EUR. Information and applications forms are available on the EULAR website, the deadline for applications is 31st December 2015.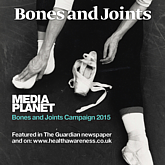 Mediaplanet 2015 Bone and Joint Health campaign
ARMA is pleased to once again support Mediaplanet on the 2015 Bones and Joints campaign to raise awareness of bone and joint health, from everyday strains to critical musculoskeletal diseases.
The campaign, launching today, features leading editorial from industry experts and insights on what is being done to provide better quality of life for patients with bone and joint problems. First-hand accounts from patients living with osteoporosis can be found on the dedicated campaign site, alongside pieces by Craig Revel Horwood and Greg Retter, Clinical Director at The Royal Ballet, on what we can learn from dancers about bone and joint health.
Mr Tim Wilton, President of the BOA, is leading the campaign with the foreword in the print supplement, with Professor Edward Davis of The Royal Orthopaedic Hospital explaining the different possibilities for patients undergoing surgery. You can pick up a copy of Bones and Joints in The Guardian today, or view it online at www.healthawareness.co.uk/bones-and-joints.
Please share on social media and retweet the tweets!

NV's WOW up for Change Opinion Awards
National Voices' Wellbeing Our Way programme
2015 has been an eventful year for Wellbeing Our Way, including our successful series of POW WOWs, emerging communities of practice, and being longlisted for the Change Opinion and Westbourne 100 awards 2015. The latest edition of WOW Now rounds up Wellbeing Our Way's highlights throughout the year. This edition includes a case study of Mind's Qur'an and Emotional Health project; useful resources around engaging people in health and care support; and another chance to see one of our most read blogs of the year.
If you work within a voluntary or community organisation and would like to get involved in Wellbeing Our Way, please contact National Voices with Natalie Koussa, programme lead.

NV - Accelerated Access Review
online survey
Giving people a stronger voice in research and innovation – Accelerated Access Review online survey
The Government's Accelerated Access Review aims to speed up access to transformative drugs, devices and diagnostics for NHS patients.
National Voices, a coalition of health and social care charities, including ARMA, is working with the review team to make sure that when new treatments are being developed, people with ongoing health needs are involved at all stages.
A draft set of 'I Statements' describing what good involvement would look like, from the perspective of people who use services, has been developed. National Voices now need the help of patients, service users and their organisations, as well as other stakeholders with an interest in this area, to improve this draft and develop a final version.
Please give your feedback through the online survey by Thursday 14 January 2016.
You can also download a PDF version here.
ARMA survey on restrictions on access to treatments and services
There are reports of some services and treatments for people with Musculoskeletal (MSK) conditions in England being restricted or stopped. ARMA want to build up a good understanding of how widespread this is and if it is affecting certain conditions in particular. We will use the results of this survey to raise any concerns about restrictions to treatment with policy makers in the health service. The closing date of the survey is 15th January 2016, please complete it on Survey Monkey and share it widely.
ARMA vacancy – Public Affairs and Communications Officer
ARMA is looking for an energetic, highly motivated, excellent communicator who can support and deliver our strategic plan by leading on our public affairs and communication work. Read more on our vacancies page.
Patient Association survey – waiting times
The Patient's Association, in partnership with the Royal College of Radiologists, have designed a short survey looking at waiting times for x-ray and scan results to see whether services are meeting the Government's target of 28 days from referral to test result by 2020.
NICE - Older people with social care needs and multiple long-term conditions
NICE guideline on older people with social care needs and multiple long-term conditions is now on the NICE website.
Edgar Stene Prize 2016 deadline 31 December 2015
EULAR Knowledge Transfer Programme application deadline 31 December 2015
Deadline for UK entries to Edgar Stene Prize 31 December 2015
ARMA vacancy - closing date for applications 10 January 2016
Accelerated Access Survey closes 14 January 2016
London Health Show 2016 20-21 January 2016
ARMA Board meeting 27 January 2016
RCC AGM & Conference 2016, London 27 January 2016
ARMA facilitated workshop 27 January 2016
Submissions close for EULAR Congress Abstracts 31 January 2016
Blackberry Education spinal injection course 17 March 2016
ARRC Symposium Kings College London 19 March 2016
NASS celebrating 40th birthday 01-15 May 2016
LUPUS UK AGM and Strathclyde Lupus Information Day 07 May 2016
World Lupus Day 10 May 2016
EULAR 2016 – Annual European Congress, Excel Centre, London 08-11 June 2016
British Conference for Acupuncture and Oriental Medicine 23-25 Sept 2016
To see previous issues of the newsletter, click here.
Please starting thinking about sending your items for inclusion in our next
ARMA newsletter